Why UNO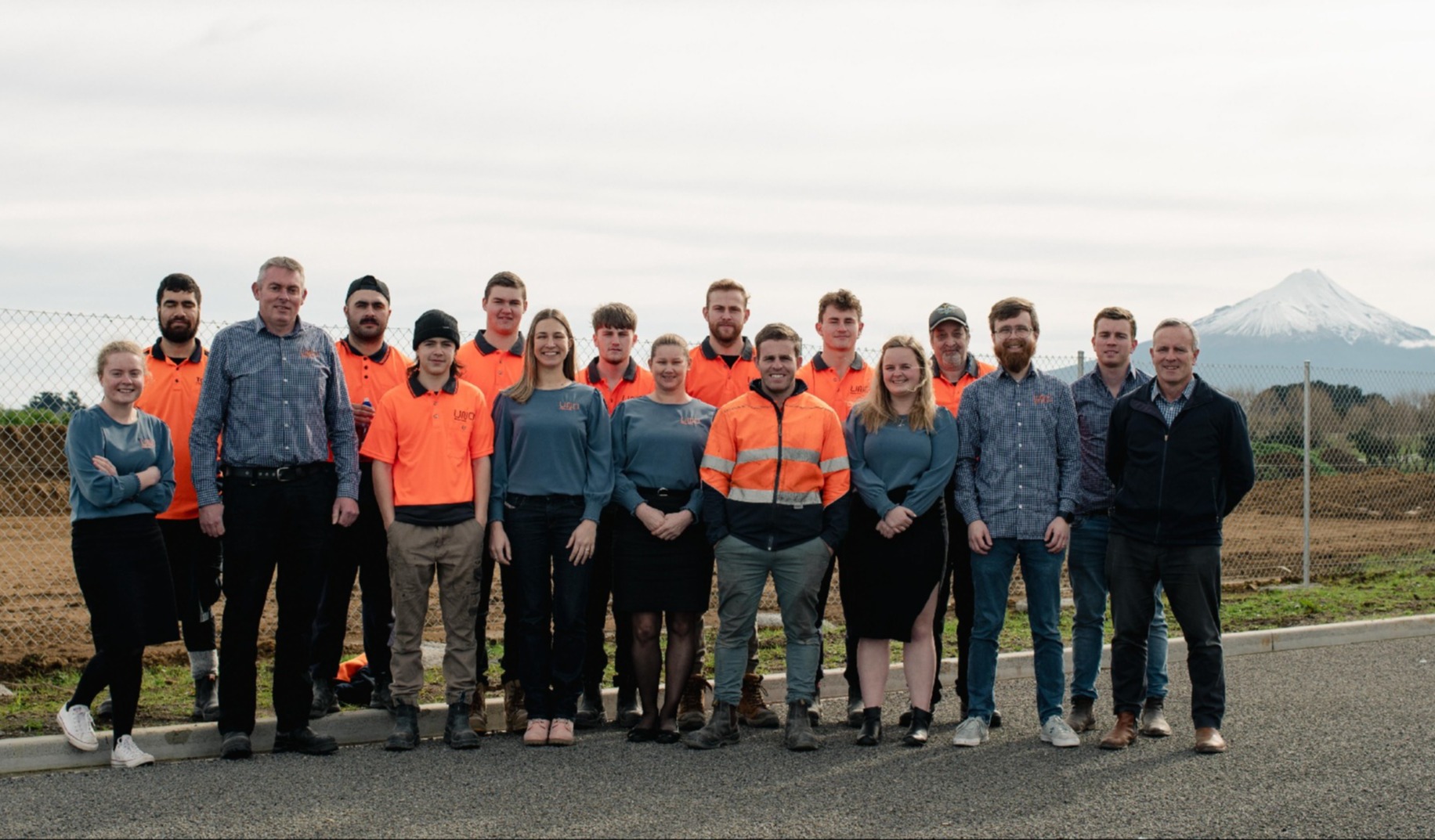 UNO is a company on a mission to create better spaces and simplify the process of purchasing windows and doors
Our story begins back in 2006 when we started the family business, Total Windows & Doors. Although our team and values are still very similar to that day, our offering has become more focused and we have become end-to-end specialists, guiding builders, developers, and architects from product design through to the installation of windows and doors in the following three areas:
New build residential homes
Multi-residential projects and apartments
Light commercial buildings
In 2022, we redefined our focus and changed our name to UNO Windows & Doors. UNO is Spanish for ONE – it is synonymous with our simplified and streamlined process and goal to make purchasing windows and doors just as easy as possible. Becoming UNO has clarified our window and door offering, bringing a fresh and human-focused touch to our service.
UNO brings speed, efficiency, and simplicity. More than supplying windows and doors, rather delivering end-to-end solutions. Adding real value by simplifying how you bring everything together at every part of the journey.
Simplified choice
Optimised offers
Personalised result
UNO services the Lower North Island from Hamilton through to Wellington and is able to supply windows for specific project types in the Auckland region. Our in-house team will guide you seamlessly through your window and door project from specification and design through to delivery on site.
Streamlined and simple to deliver the best experience to our clients
Project planning
Taking into consideration your project we come up with a suitable, simple, yet perfectly aligned solution. This step often involves working with architects, providing details, selecting colours, glass, window, and door configurations.
Quotation
Once we understand your project requirements, we pull together the pricing for your window and door solution and send a pricing schedule through to you.
Project management
Project management begins once the quote has been signed off. Here we confirm the details and timelines. We can then begin ordering materials and preparing the job sheets for our manufacturing team.
Manufacturing
Project management still oversees this step, ensuring the right job sheets and materials are in stock, ready for our team to produce your windows and doors on time and to your schedule.
Delivery
Once your windows are nearing completion, we confirm the delivery date and schedule this in our calendar. Once delivered, you'll have experienced another beautifully simple window and door solution delivered seamlessly from planning through to delivery!
Service and feedback
After delivery, we'll give you a call to make sure you're happy with your products. If there's any feedback to action or follow-up service required, we'll arrange this to be sorted as quickly as possible.
Mission
Our mission is to create better spaces to work, live, and play in.
Vision
Our vision is to change the way people buy windows and doors.
Values
• We strive for the best
• We care
• We do what we say
• We do the right thing
Get to know our young and energetic team. Explore our profiles and find out more about our people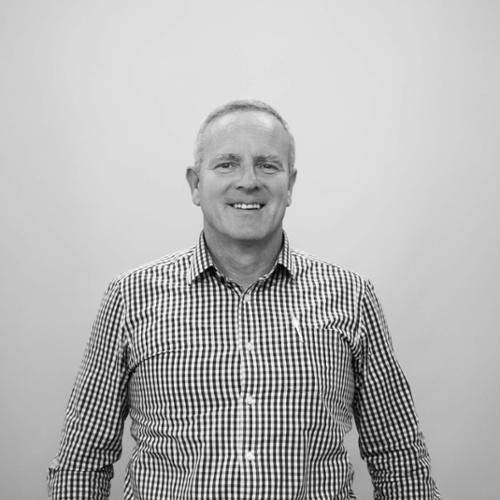 Peter
Founder / business development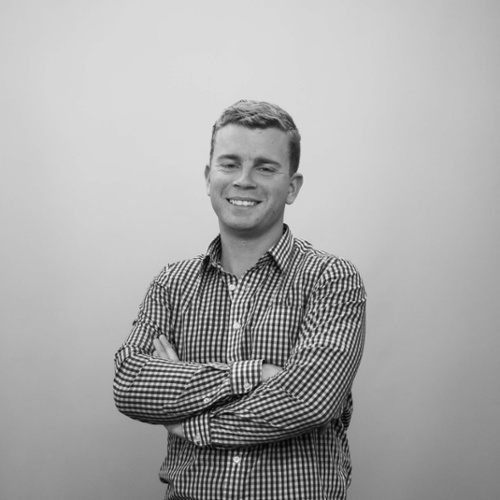 Jono
Sales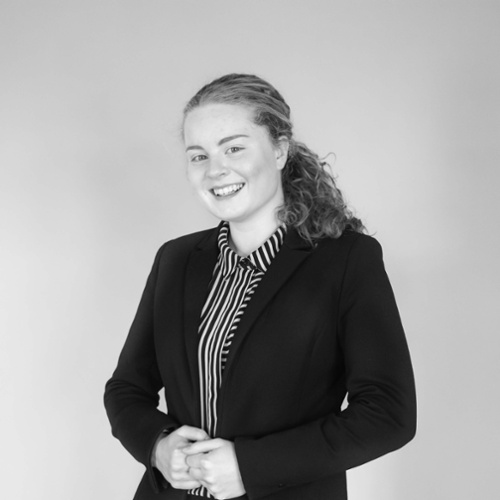 Amy
Project manager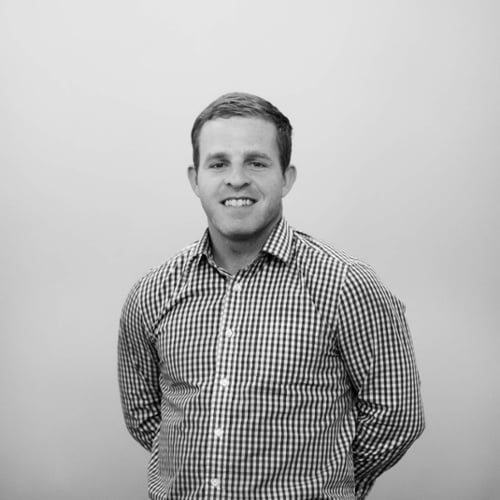 Reagan
Operations manager / design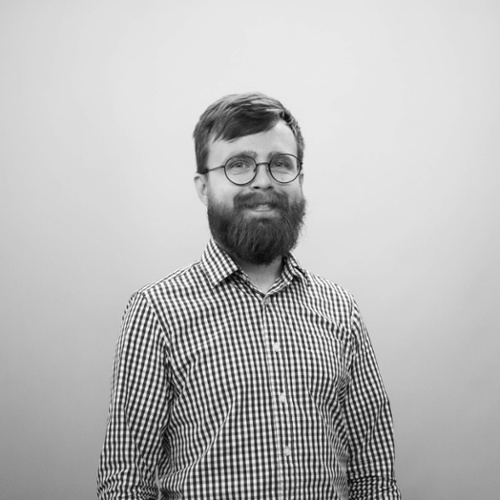 Mauricio
Design & development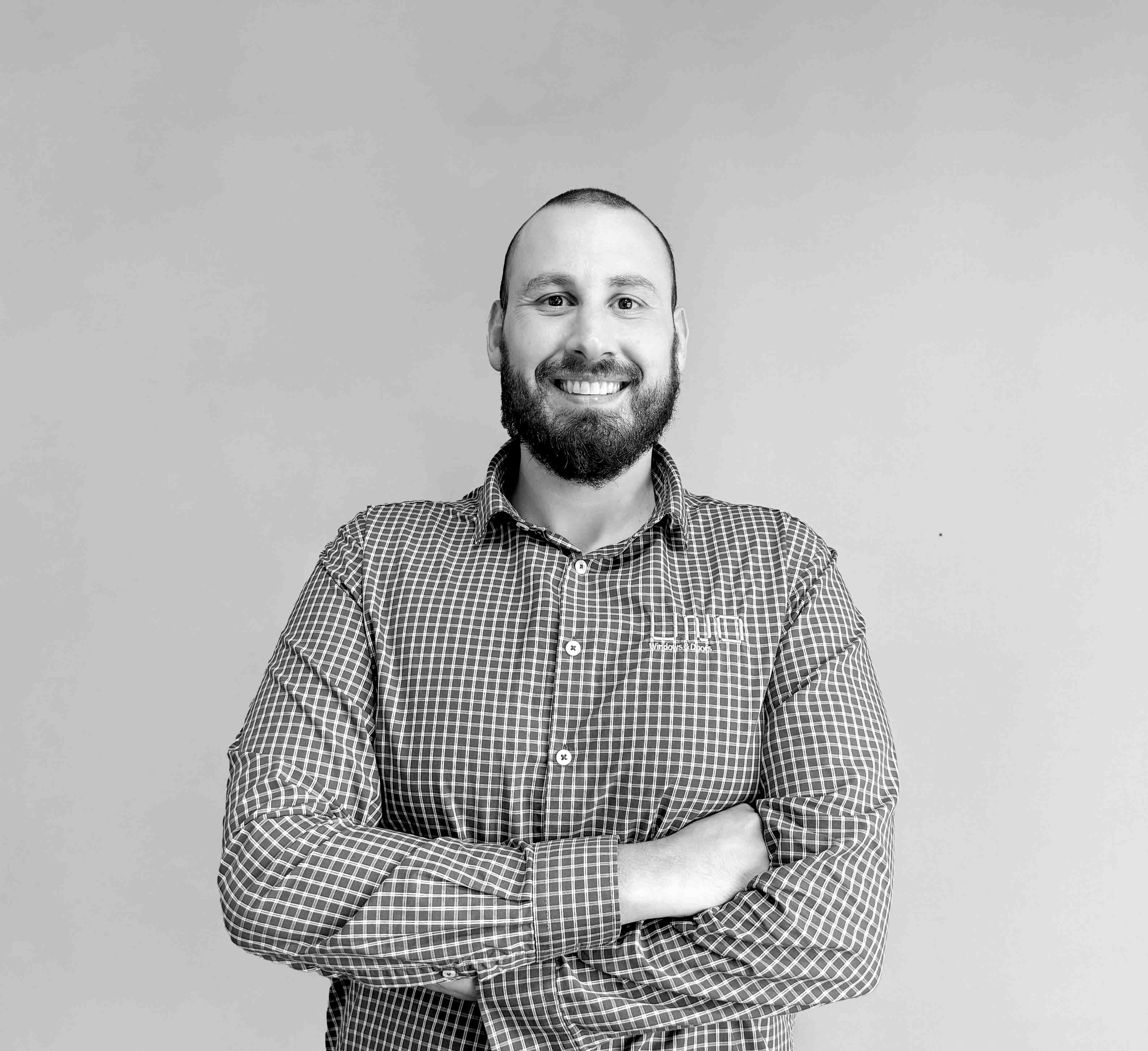 Pedro
Design & development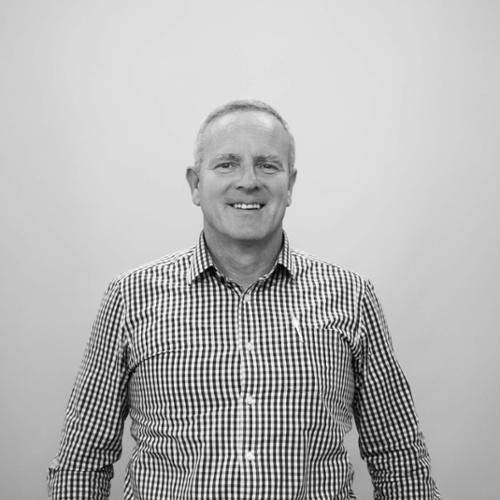 Peter
Founder / business development
Peter is the founder and leader of the business. He's there for the team and works with the team to support where needed. As the visionary, he's seen the company grow from just himself to the energetic team we now have. Peter keeps us all motivated to achieve goals and live and breathe the values. Although he's lived in Taranaki for as long as he can remember, he was actually born in a small country town in Northland called Paparoa!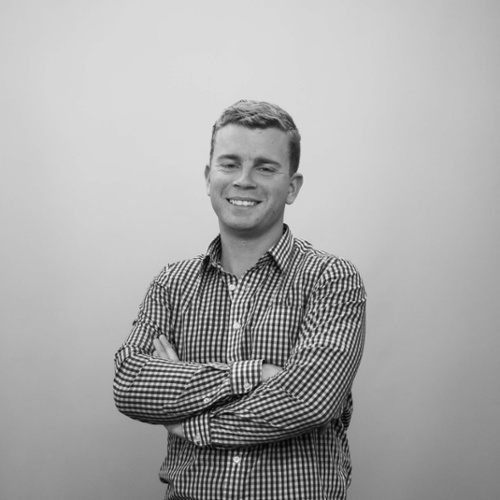 Jono
Sales
Jono is our sales guy, the friendly sort! He's been selling since he was young, a fun fact is one of the first things he bought and sold were goats! Anyway, back to the current day, Jono enjoys seeing projects go from concept to completion, he's passionate about his job and likes meeting new clients and bringing them on board as customers. In the office, it's known he enjoys eating biscuits.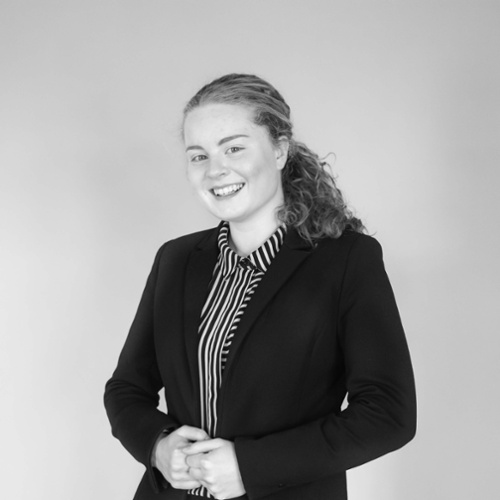 Amy
Project manager
Amy is our project management professional, she organises, arranges, and communicates to help our customers with their projects and she describes this as "one of the most satisfying tasks". Sometimes quiet, sometimes loud, she's a behind-the-scenes baker and photographer and loves hanging out with friends and family. When it comes to favourite foods, dark chocolate is a winner.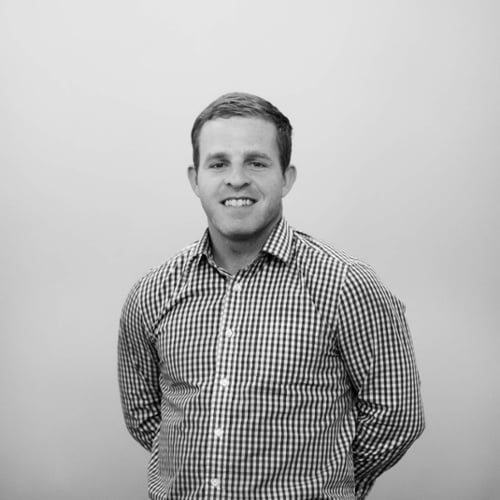 Reagan
Operations manager / design
Reagan is our operations and design manager. He's a man of few words, but he has a head full of product and project knowledge. Reagan makes sure all our projects are completed on time and in spec and is the go-to for any technical question. In his spare time, he's dreaming up new ideas for product development and how to make all things easier in the window and door world! Fun fact, he has traveled to a lot of countries in Asia and Europe!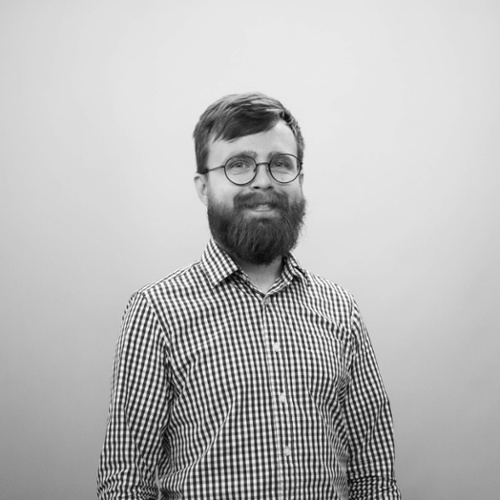 Mauricio
Design & development
Mauricio is a Brazilian Architect with a passion for design, product development, urbanism, clean energy, software development, and creative visual content. He has a diverse professional background and would rather have a good challenge than keep pressing the same button forever, learning is almost a hobby. A perfect daily work routine for Mauricio is filled with good music, a cup of tea, and a relaxing environment with less bureaucracy and more time heads-down on development. Mauricio is also a landscape photographer and loves traveling and hiking (much more for finding the perfect spot for a picture than for the exercise itself) and when at home a good movie, tv-series, or some time playing video games while drinking a good IPA really makes his day.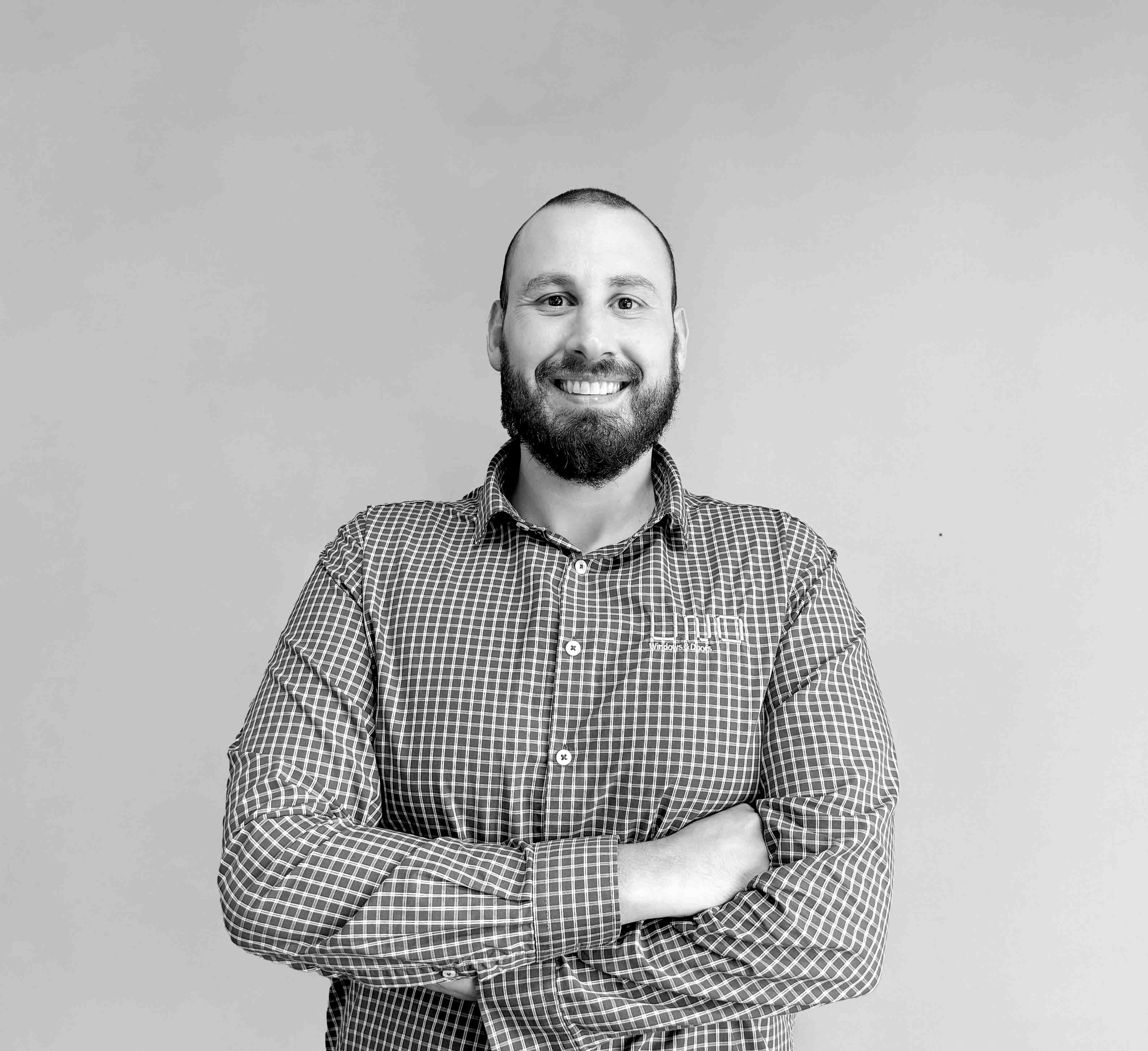 Pedro
Design & development
Pedro is our Brazilian mechatronics engineer wizard on the design team! He works from igniting the creative engines to sculpting and putting the best drawings to the ultimate test! Though he might seem reserved, he's a friendly face, always up for a good laugh. When he's not immersed in design activities, he's soaring through the skies—literally! Pedro's tried it all, from skydiving to bungee jumping, and he's even taken a pilot paragliding course. Nature's his playground; you'll find him hiking and soaking in breathtaking views. Lately, he's taken his aerial adventures up a notch with an FPV drone—his latest thrilling hobby!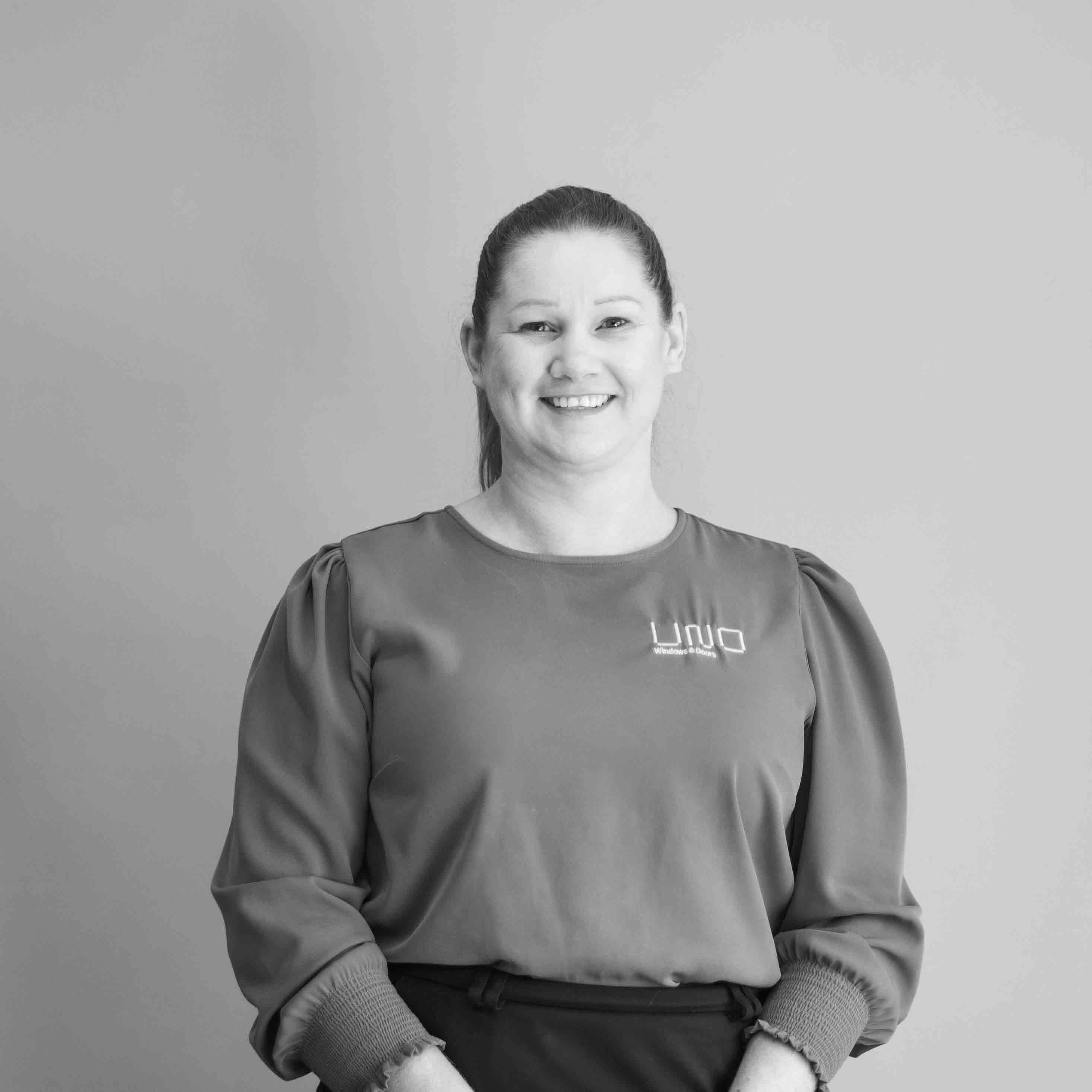 Jodie
Admin & office manager
Jodie is our admin wonder woman! We're all awed by her ability to get things done, maybe it's her highly organised and tidy workspace that helps her crunch the numbers and solve problems with efficiency and accuracy - however she does it, we couldn't do without her! Jodie is honest and loyal and is a great support to all her peers. Good life and work ethics are important to her… oh another fact we're proud of is Jodie is one of the 'less than 5.8% of the world's population' who can solve the Rubik's Cube!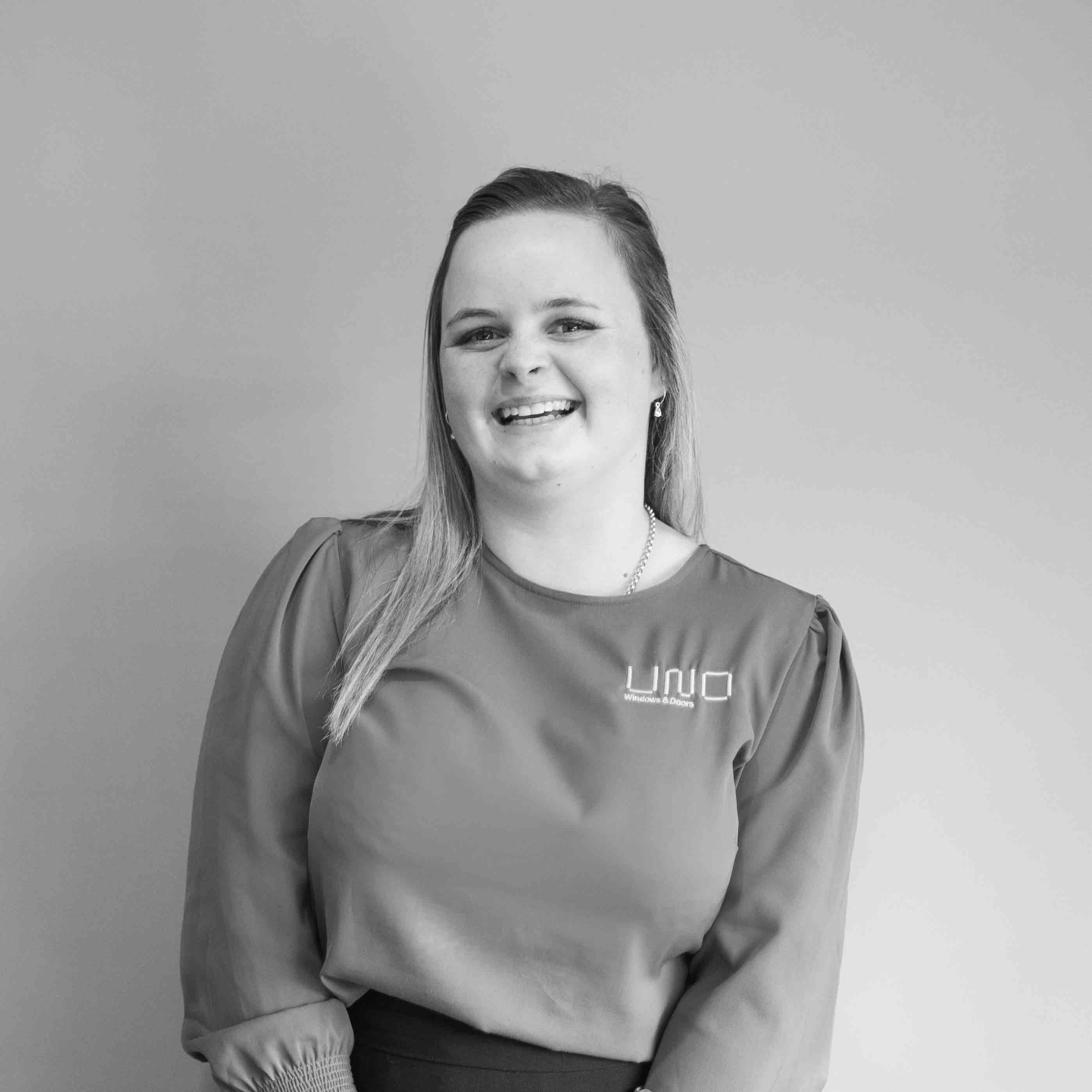 Saphire
Sales & Estimation support
Saphire is our happy, computer-savvy sales and estimation support person. She is very efficient and has great time management. With endless smiles, we all love her bubbly nature and kind-hearted, selfless, and uplifting personality. Outside of work, she dreams of traveling to Europe and has a soft spot for indoor plants!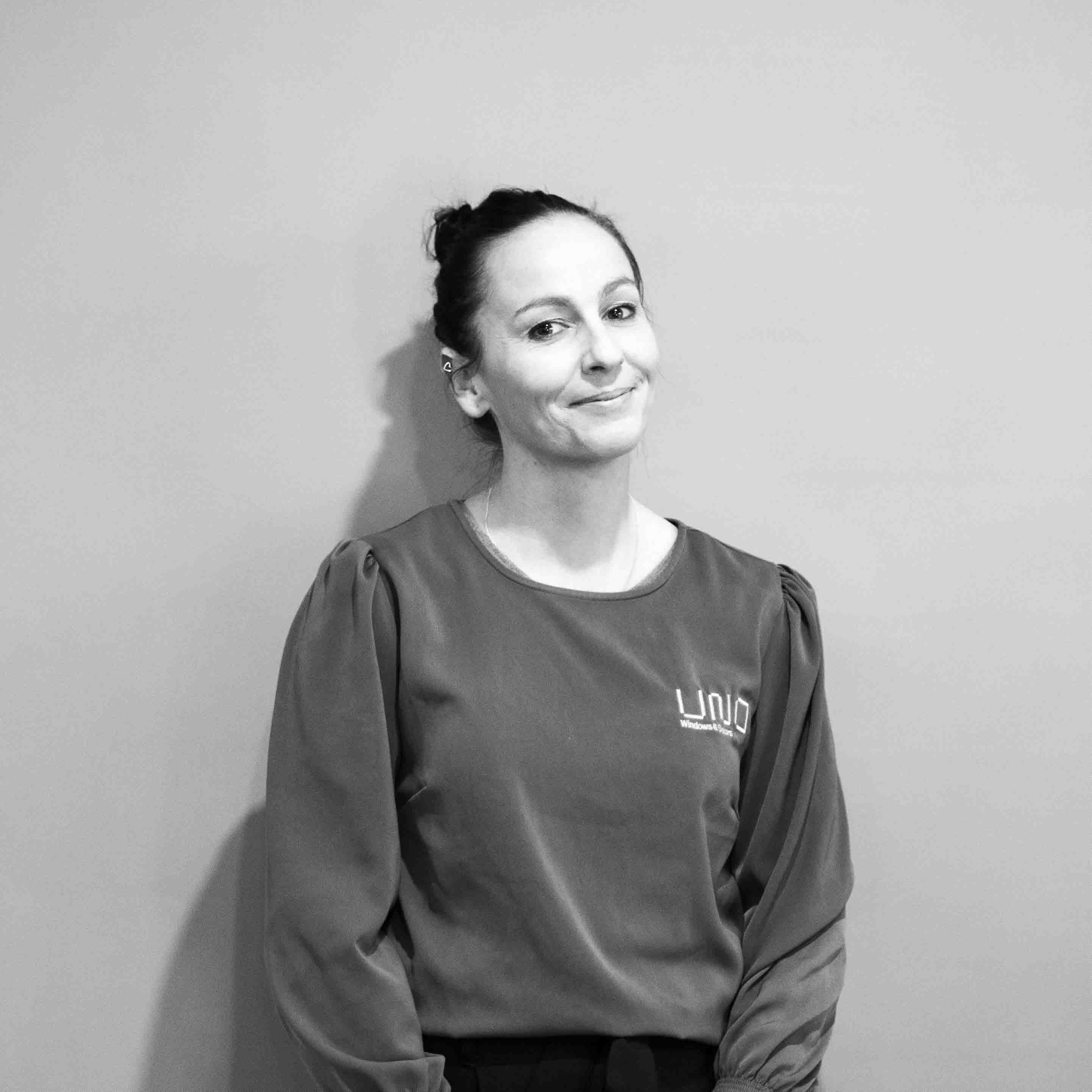 Kimberly
Admin & Sales Support
Meet Kimberly, our vibrant Admin Support with 16 years of experience in administration and hospitality. She works alongside the sales team, handling leads, proposals, estimations, and also ensures health and safety compliance. Kimberly's happy and chatty personality makes her a delight to interact with, especially when she engages with clients. An avid Batman fan, her collection of collectible toys from various eras is awe-inspiring! Her caring and community-minded nature makes her a valuable asset, always ready to lend a helping hand. Just be careful not to accidentally open her treasured Batman collection – it's her greatest fear!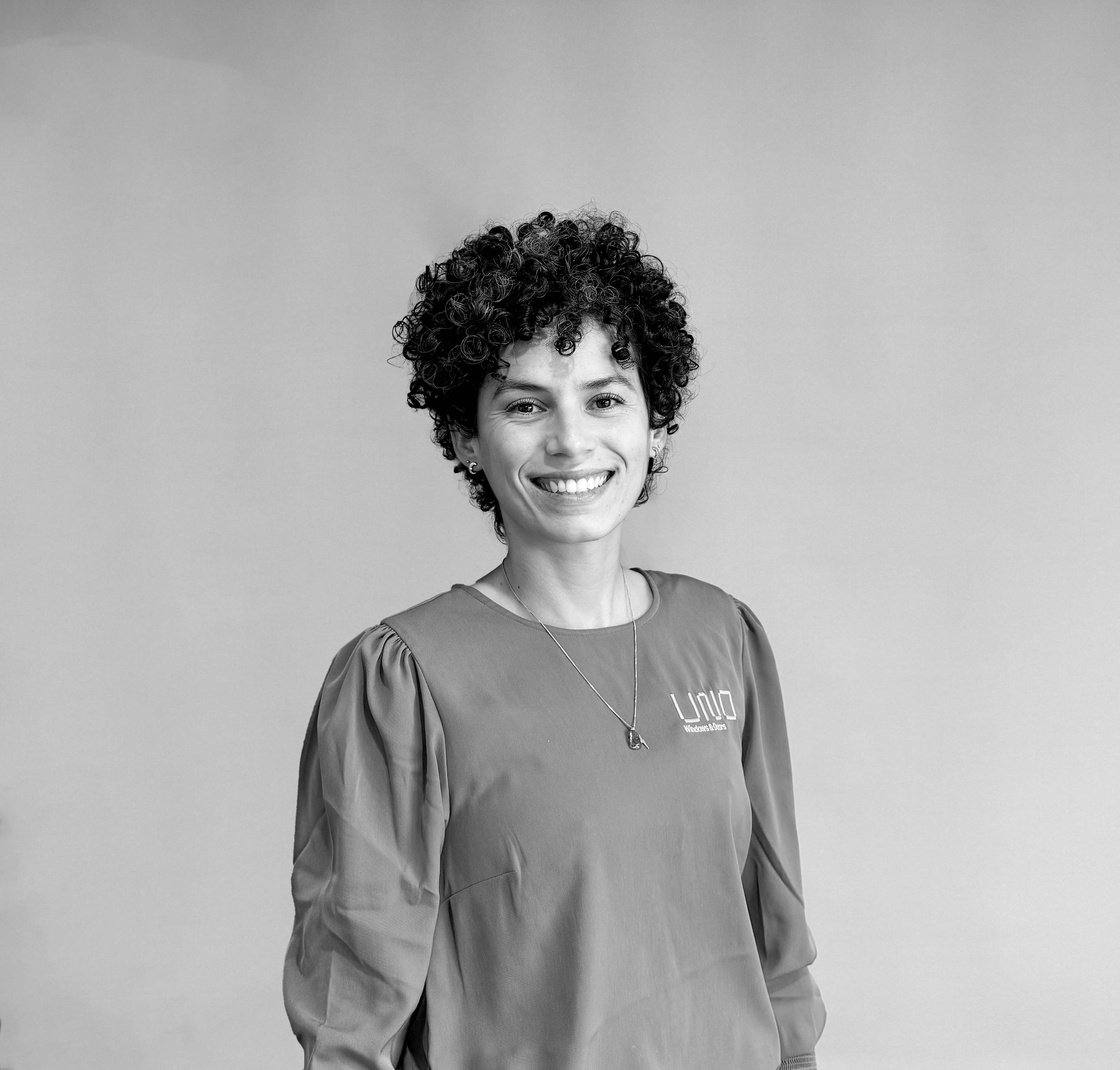 Bruna
Marketing
Meet Bruna, our Brazilian marketing! Her main gig? Cooking up content that sizzles on our social media platforms. With a diverse background in communication and events, she's worked in many industries. But Bruna isn't your average marketer—she's a nature-loving, empathetic soul who thrives on hikes and camping adventures. Oh, and did we mention her nomadic stint, where her home sweet home was a cozy little van? Breaking free from the ordinary, when she's not busy spinning marketing magic, she's immersing herself in tarot readings, numerology, and studying energy healing tools; adding a little flair to her downtime!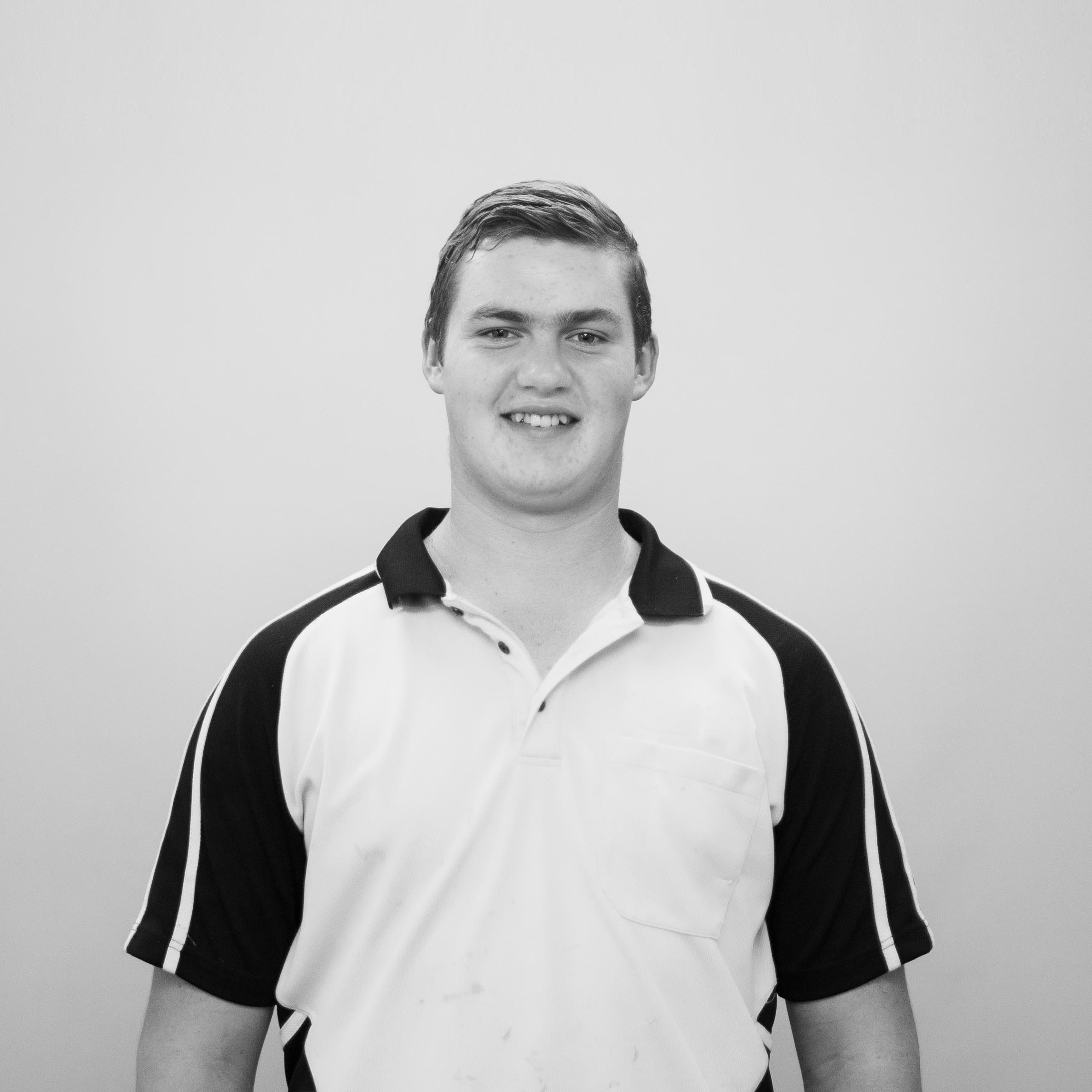 Rocky
Project manager
Rocky is a quiet, yet entrepreneurial individual who loves to learn. With a passion for processes, Rocky is a great fit for our project management team. Project management of windows and doors requires attention to detail and understanding of each component that makes up a window or door. Seeing the final product complete is one of Rocky's favourite parts of the job! One other fact we've found out about our practical, action-oriented friend is that he likes golf!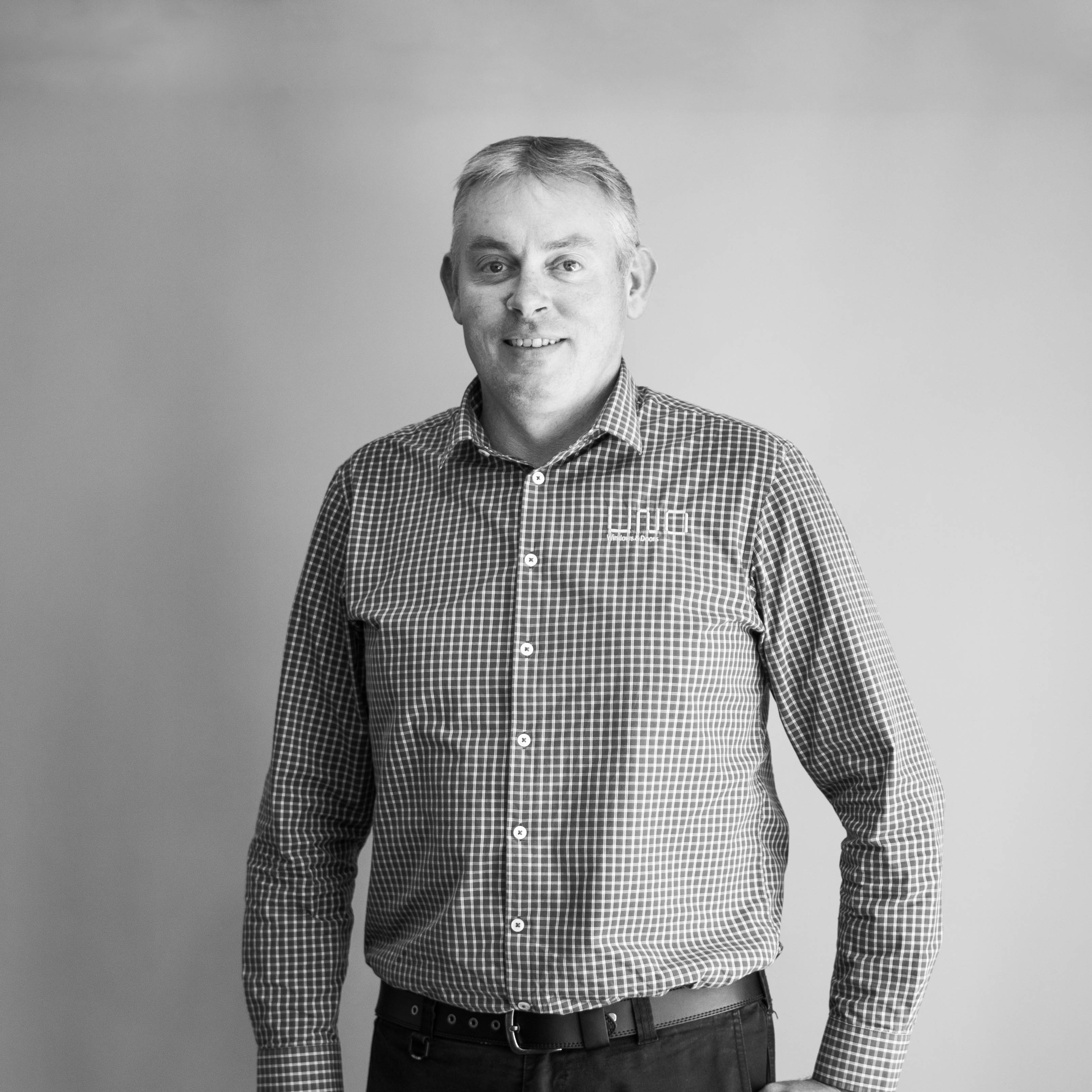 Clem
Project manager
Clem is not the loudest bark in the pack, but he's optimistic and holds a great sense of humour. He is part of our project management team and joined the crew with his deep knowledge of the doors industry. He is all tuned to ensure the project receives his attention to detail so the finished result is something that all parties involved can be proud of. Not a fan of caves or submarines, he's a lover of the great outdoors, and he prefers being anywhere off the beaten track by bike, foot, or car.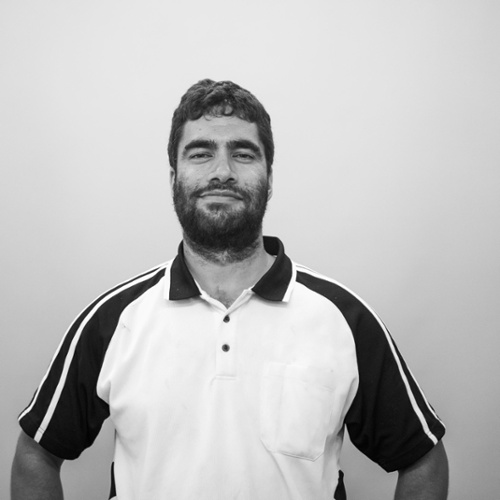 Tajay
Warehousing
Tajay is our fit, strong, and highly organised warehouse operator. To most, he may seem quiet and reserved but he saves his words for when something really interests him. A logical thinker and very goal-oriented, he takes pride in his working area making sure everything is in order. Tajay says he's not materialistic; we say he's a great guy to have around.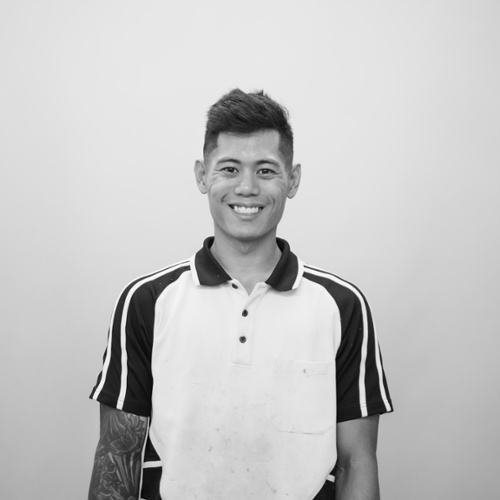 Jaivee
Manufacturing Team Leader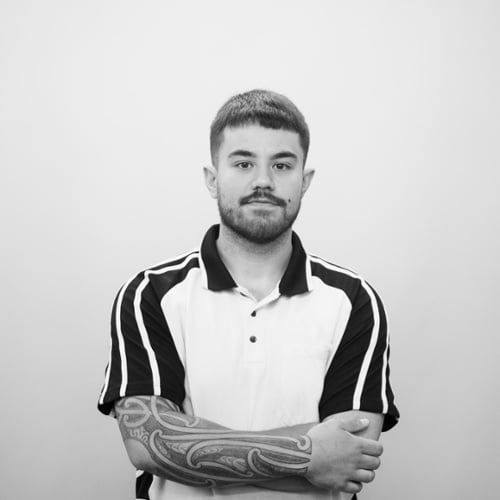 Kaakee
Fabrication team member
Kaakee is a reliable, hard-working guy and also a great all-rounder in the factory, helping with both cutting and prep as well as working in glazing and assembly. He knows his stuff and gets things done. A high achiever and great apprentice, Kaakee finished his AAJ course in near-record time! Like others in our team, he's fond of cars. He once restored an old ute and repainted it in a stunning matt grey - which also happens to be one of the most popular powdercoat colours, maybe that was his inspiration?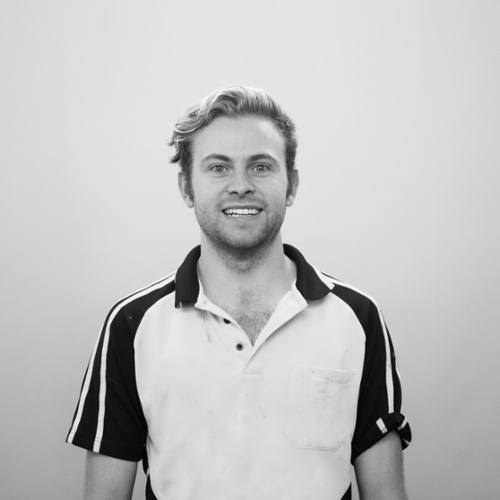 Jordan
Fabrication team member
Jordan is quiet and efficient and unruffled by any challenges that might come his way. He has a knack for just getting on and getting things done without any complaints and is always willing to give a helping hand. Always there to help with the heavy lifting or work an extra hour or two, we sure couldn't do without him on the team. Jordan is also a keen soccer player, but we haven't found out yet what position he plays!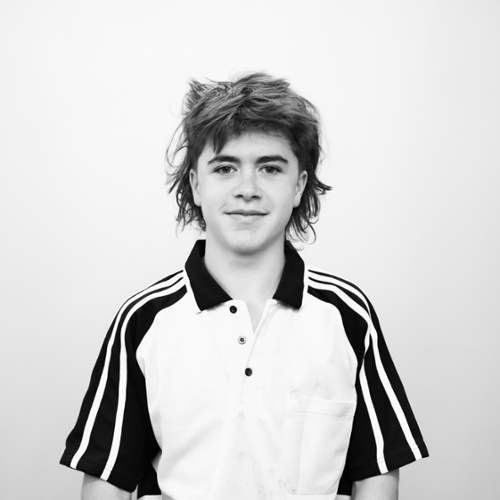 Mitchell
Fabrication team member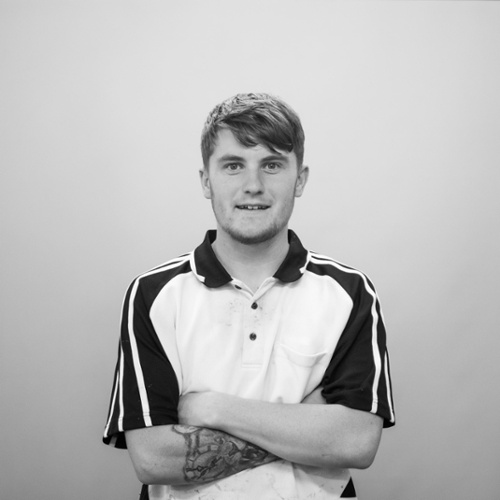 Tyler
Fabrication team member
Tyler is a young and energetic team member who is a keen and willing worker. Taranaki born and bred, he knows the meaning of hard core and keeps the fabrication area tidy and organised. He is focused and has a good eye for detail - we know this sounds like a school report, but it's true and we sure appreciate all he does for the team. He enjoys music and socialising with his friends. Fun fact, some of our team remember when he was just a toddler.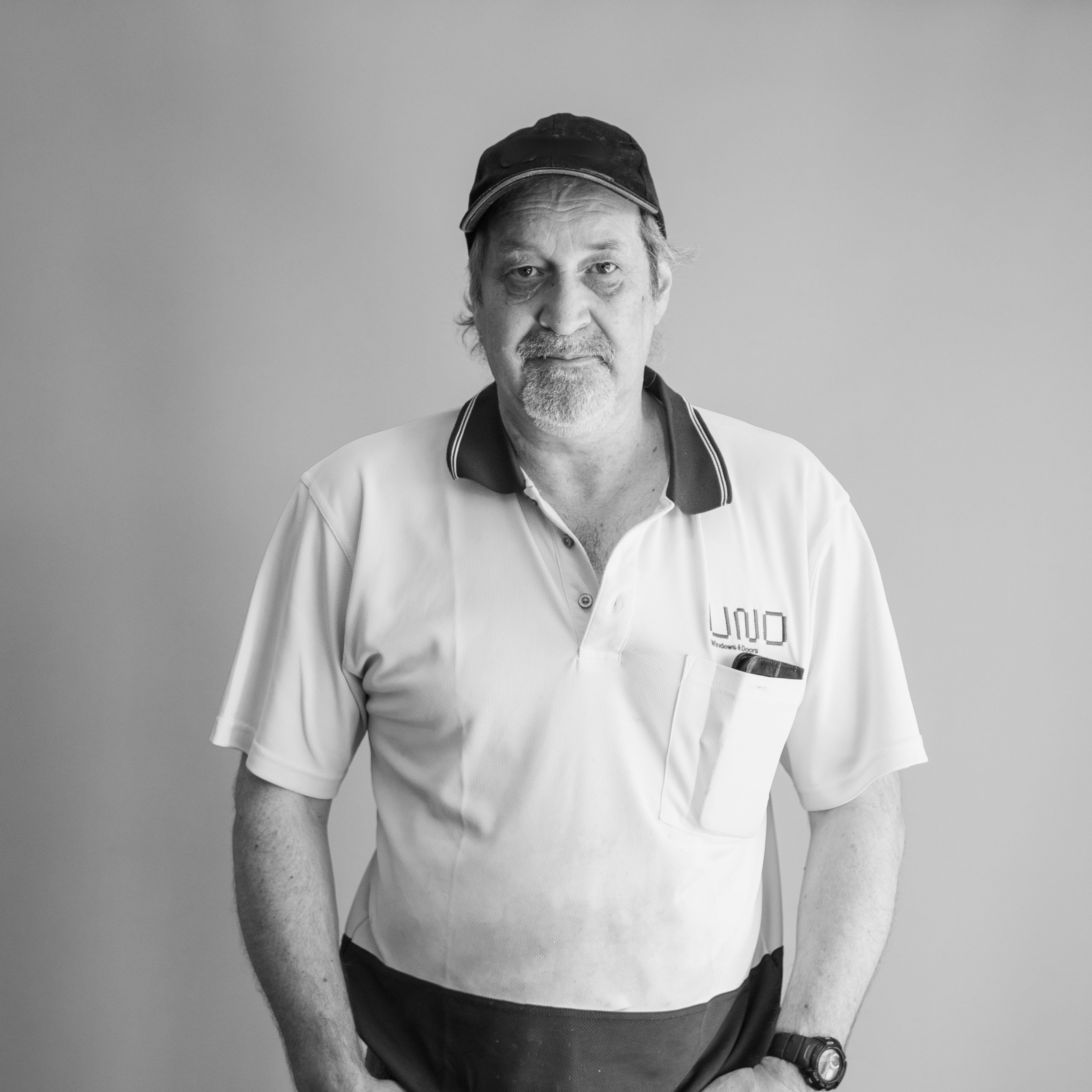 Tony
Fabrication team member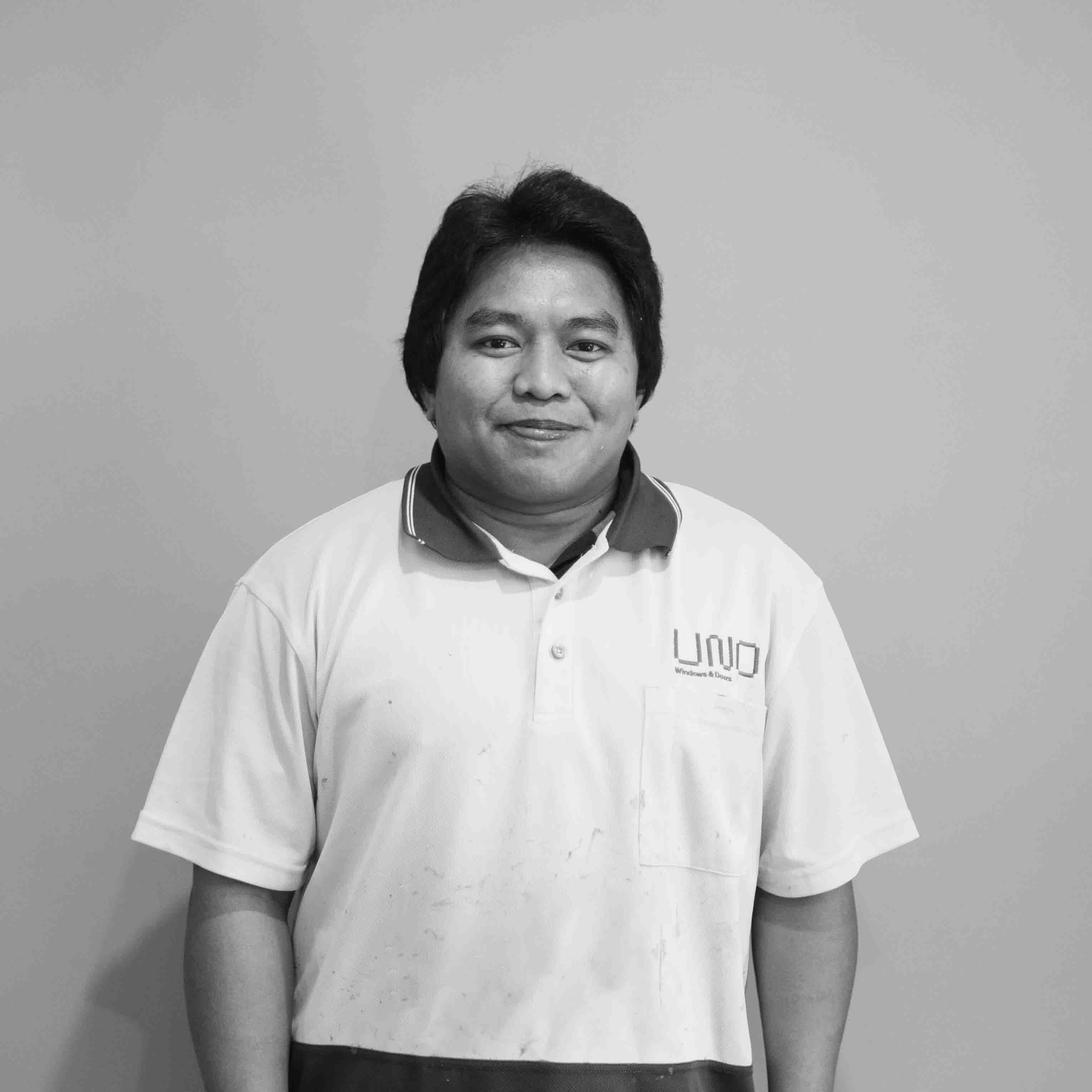 Jover
Fabrication team member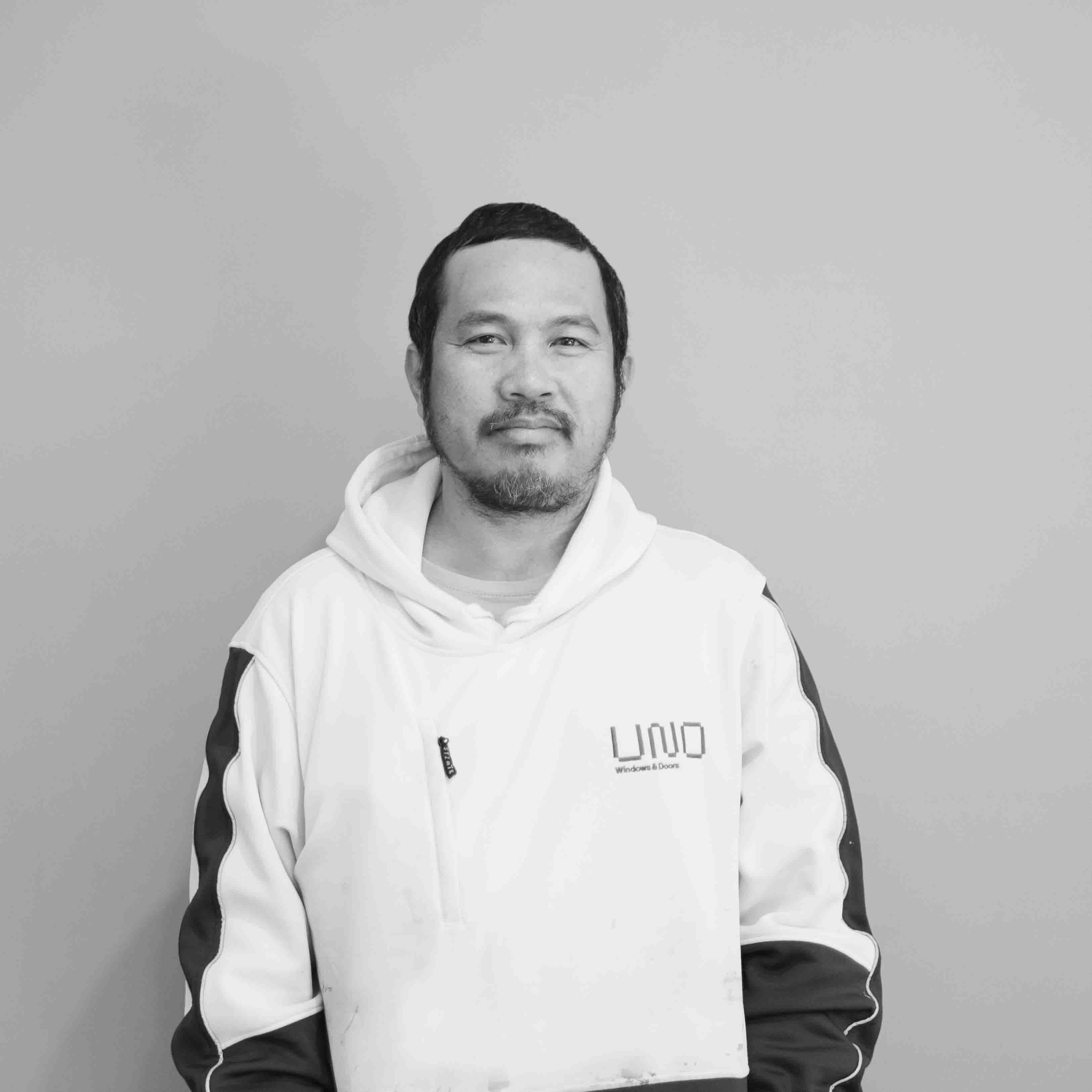 Lorenzo
Fabrication team member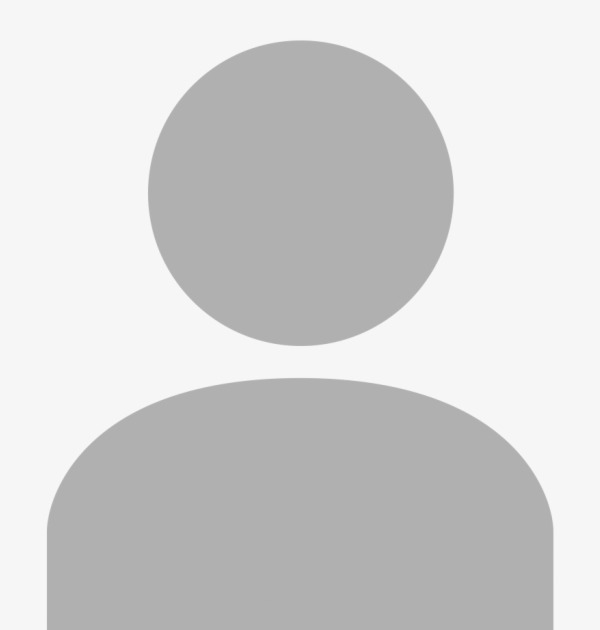 This could be you!
Team member
We're looking for the best! Want to be part of a young and thriving company? Check out our current vacancies and join the team!
Aluminium Fabricator
Full time - South Taranaki
Ready to kickstart your career or try something new? We're looking for an energetic individual who's eager to get stuck into aluminium fabrication and join our growing team.
We're all about developing our staff and are proud to offer quality training and development as part of the role. No previous experience is required, just a 'can-do' attitude, a team spirit, and a willingness to learn. Click the link to apply.
Apply here
Delivery Driver
Full time - South Taranaki
In this role you will be delivering windows, across the lower North Island, doing multiple trips each week in an effective & efficient manner, while creating a happy customer experience.
Full license required
Experience driving with a trailer preferred
Apply here
IT Systems/Developer
Full time - South Taranaki
In this role you will you will be working across multiple systems in the business. This will require a high level of skill in software development, and maintenance, including coding & SQL, report building, and IT/system set up, maintenance & management.
SQL experience required
Apply here
Business Development
Full time - South Taranaki
In this role you will be working with our existing customer base with their on-going projects & bringing on new customers across your designated region. Great communication skills and past experience in bringing customers on board is a needed skill of the applicant.
Experience in clearly articulating a point of difference & a great understanding of our method of doing business will be required.
Construction industry experience required.
Apply here
Admin/H&S
Full time or Part time - South Taranaki
In this role you will be assisting across multiple departments in the business including the finance team with the account payable & receivable admin tasks, customer service, such as phone answering, Projects team & the H&S admin tasks when required.
Apply here
Project Support
Full time - South Taranaki
In this role you will be working with project managers, helping both residential & commercial projects keep on track, supporting them with processing, ordering of materials, following up on specific due dates, & client communication.
You will need to love following up people & moving projects forward, hitting deadlines & getting great customer reviews
Apply here
Supporters of RRT NZ
The Rapid Relief Team (RRT) NZ delivers hope and relief to people across the globe. Whether it be fire, flood, or humanitarian need, RRT expands their support services to meet the crisis at hand.
Established by the Plymouth Brethren Christian Church (PBCC) in 2013, RRT offers quality catering assistance and tangible support to charities, government, and emergency services confronting some of humankind's greatest challenges.
Led by the Christian principles of care and compassion, RRT's army of volunteers operate from the heart across the globe, and lend a helping hand to people in Australia, New Zealand, the United Kingdom, North and South America, the Caribbean, Canada, and across Europe.