Building a new home can be an overwhelming process, with many decisions to make and timelines to manage. However, investing time into considering the windows you use can greatly improve the look, feel and overall comfort of your finished home. In this blog, we'll cover the important considerations when it comes to the windows for your new build to ensure you end up with an effective solution.
Choosing the right window manufacturer for your new build
When choosing the windows for your new home, we recommend enlisting the support of a reliable company that focuses on quality and functional solutions. UNO Windows & Doors are an aluminium joinery manufacturing company that services the lower North Island, from Hamilton through to Wellington.
While many builders will have a preferred supplier for their windows it's important you're comfortable with the company they use. While their relationship with the supplier might mean preferential delivery times, costs and ease of billing for them, you are the one needing to live with this purchase for years to come. Check they're not simply specifying the most basic windows possible. Also check that their supplier will not hold up the rest of your build if they source their aluminium from overseas, or don't control their own production schedules and could be hit with their own supply issues. Consistency of supply is very important in a new build home as delays will have a knock-on effect on timeframes and costs, with the latter increasing as delays drag on.
All of our windows have excellent durability and weather-tightness, as they have been specifically designed for the New Zealand environment and are tested to New Zealand standards, including NZS4211. They are also easy to clean and have a modern, flat-face frame which is consistent across our range.
We recommend reaching out at the design stage prior to your plans being finalised. If you are ready to get a quote for the windows in your new home, contact our team today. Confirm all details as early as possible, well before the new windows are required on-site, to allow adequate time for pricing to be provided to you and your order to be processed smoothly.
Window considerations for your new build home
There's no one-size-fits-all solution, and we work closely with each new build home project to determine the best product for each individual's requirements. Whether the priority for your new home is energy efficiency, comfort, noise-minimisation, security, affordability or simply to maximise the views and outdoor living, we have a window option available.
To help us provide you with an aluminium window (and door) proposal that offers the best solution for your new home, we carefully analyse the architectural plans and may also visit the building site. This can enable us to make recommendations that the builder or architect wasn't able to envisage. Our singular focus on windows and doors brings with it a depth of knowledge that only specialists can offer.
If you're happy to proceed with the proposal, you'll need to confirm the following details: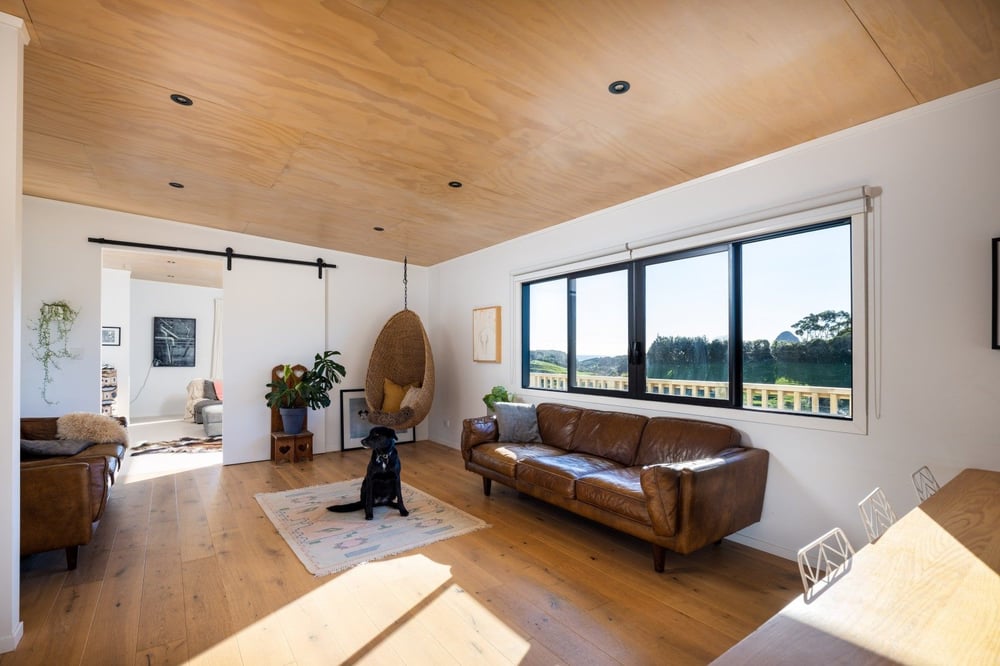 Window production process
Once the order has been confirmed, the framing plans are used for final sizing. We work alongside the architects and builders to get the measurements and specifications of the glass and frame, ready for the windows to enter production. We manufacture the windows and doors in our Taranaki-based factory, and each item is carefully produced and quality checked before leaving the factory. Having full management of the production process enables us to control timings, costs and quality. We can arrange our schedules to ensure a project enters production at a stage that matches the construction timeframe.
Delivery and installation of your new windows
Once your new windows are complete, we arrange a time to deliver them to your site. We offer both supply-only or supply and install options for each project. Our experienced team all adhere to the New Zealand building regulations and carefully inspect the windows once installed to ensure they meet their high standards.
If you opt for the supply-only option, as you are arranging your own window installer or doing it yourself, it's important to liaise with our team regarding a delivery date that works with the project progress. If your delivery arrives early, consider how the windows will be stored until required to minimise site logistics, disruption and any potential damage. This involves finding a clean, dry, ventilated area on-site away from direct sunlight or other heat sources where they can be stacked on a vertical angle and carefully covered and secured. It's also important not to remove any form of protection from the window until it is ready for installation. In certain circumstances we can store your windows and doors at our production facility, please discuss this in advance with one of our specialists.
When moving windows throughout the building site, you should plan the route you are taking carefully, by checking door heights, tight corners and removing any trip hazards, and always carry the glass upright wearing rubber-coated gloves to ensure the window arrives at the installation point safely and unmarked.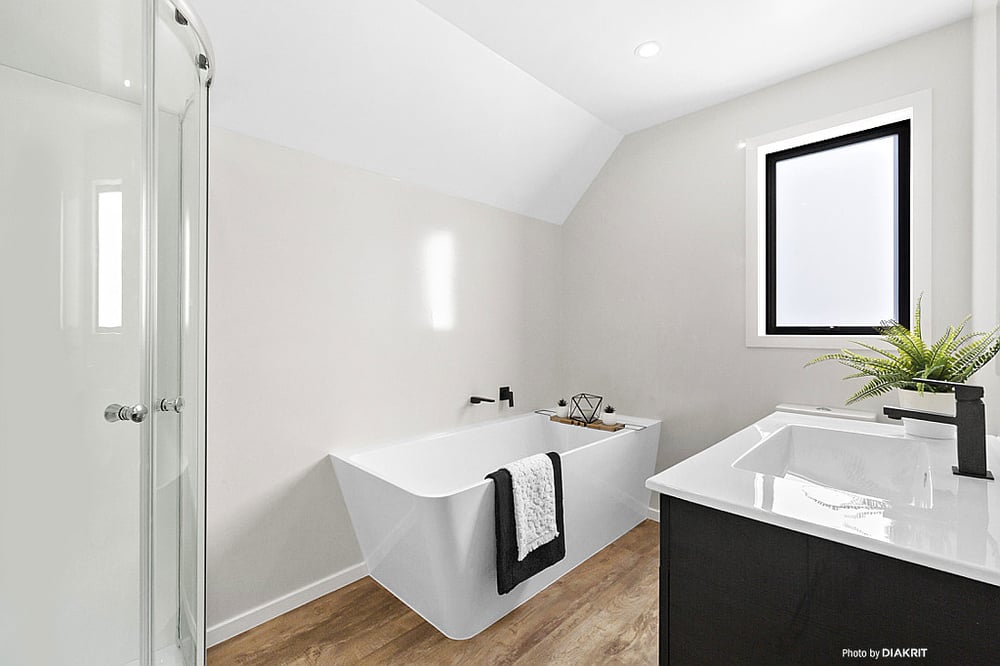 Are you in the planning stage of your new home? Not only have our windows been specifically designed for the New Zealand environment, but they also take into account the need for a modern style, safety and ventilation, giving you robust windows that look great!
It's never too early, or too late to discuss your window requirements for your new build home. While there are many complex logistical elements for a new build home project we aim for the windows and doors to be one less headache. From recommending the ideal glass type for your location and expectations to managing production and delivery we do it all.
So why not chat with a specialist for some industry expertise and get the ball rolling on a key part of your home for protection, security and style? Browse our full range of window options by downloading our window brochure. It's packed with inspiration to help you find the perfect window solution for your new home.