A recent amendment to the Resource Management Act has made medium-density developments far more viable. If you are a developer, architect, or landowner, that means you can most likely build more homes than before.
In this article, we explain the new housing development laws and how they will affect your next project. Read on to find out more about what the amendment means and how you can take advantage of it.
Not in My Backyard campaign
In the late 20th century, many people campaigned against medium-density housing developments to safeguard their properties. The phrase "not in my backyard," or NIMBY, became the catchphrase for the movement. In response, the Resource Management Act 1991 enforced that new residential buildings could not be higher than two storeys.
Recently, people have noticed that the restrictions are driving housing prices up in New Zealand's main cities. To make housing more affordable, an amendment was announced in 2021 allowing more developments to go ahead.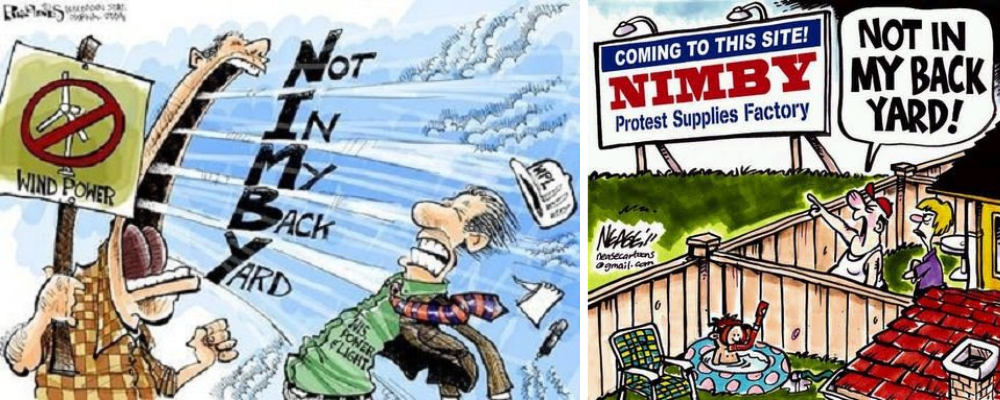 NIMBY: Not In My Backyard Campaign
The Resource Management Amendment Act 2021
As of August 2022, New Zealanders can build three-story homes on Tier 1 urban sites without the need for additional resource consent. The amendment to the Resource Management Act requires relevant councils to introduce favourable land use regulations that enable housing intensification.
If you are a developer or landowner in these Tier 1 areas, this change is highly in your favour. The process of building a new residential development is now far more achievable, with a streamlined, straightforward process. The changes allow up to three houses per site, up to three storeys high. Before, a single site was limited, but now you can capitalise on it by building up and out.
A rise in medium-density housing
The hope for these changes is that there will be an increase in affordable, desirable housing in the main centres around New Zealand. The Government expects the new rules to result in 48,200 to 105,500 new homes being built in the next 5-8 years. It will also accelerate the implementation of the National Policy Statement on Urban Development (NPS-UD), meaning there will be less red tape impeding construction.
Let's explore everything you need to know about the upcoming rise of medium-density development.
New Zealand urban development
The 2021 Amendment to the Act affects Tier 1 cities — where urban housing is in high demand. These cities include:
Auckland
Hamilton
Tauranga
Wellington
Christchurch
The requirements will differ from city to city depending on how the relevant council carries out the changes. For your new project, you will need to check with your council before proceeding.
Medium-density housing standards
Medium-density housing can be stand-alone, semi-detached, terraced, or small apartment buildings, on either single or aggregated sites. Increasingly, they also include larger multi-phase projects.
For your site to qualify as medium-density, the project must meet the following criteria:
A maximum of three residential units per site.
Buildings with no more than three storeys.
Buildings must be at least 1 metre away from side site boundaries.
Buildings must be at least 2.5 metres away from the front site boundary.
A maximum of 50% of the land is covered by the building.
A maximum of 10% extra of the land is covered by pavements.
Every unit must have an outdoor area.
Building consent and resource consent
The new standards do not affect building consent so you will still need to apply for it. However, resource consent is not required if the planned build complies with the new Medium Density Residential Standards. That means you can skip ahead to the building consent application sooner.
Windows and doors for new townhouses
Now is your opportunity to take advantage of the change in standards and start work on your next project. As these developments become more viable, you need to have an efficient process and reliable suppliers to support your next project.
For your windows and doors supplier, you need to be confident of several factors, including:
Cohesive design
Medium-density housing needs to be harmonious and well-integrated. When it comes to your windows, doors, and hardware, this is more than just a visual component — it also helps with consent and integration with the site.
At UNO Windows & Doors, we know what it takes to achieve the best aesthetic results and we offer a range of popular colours, finishes, glass, fixtures, and configurations. Whatever the style of your overall development is, you are sure to find a solution to tie it together.
Efficient manufacturing and strict deadlines
When building more than one dwelling on a single site, productivity, efficiency, and reliability are critical. Make sure your suppliers understand that and can deliver in the timeframe you need.
With UNO Windows & Doors, you can be confident that each dwelling has consistent, seamless joinery, delivered and ready for installation at your convenience. If you need technical specifications, check out our product pages for DWG and PDF profile drawings.
Standards for aluminium joinery NZ
With a medium-density project, approvals should be as straightforward as possible to ensure an efficient and stress-free workflow. At UNO Windows & Doors, we make this easy with all our products being compliant with the latest New Zealand Building Code.
With the changing requirements for window insulation in mind, our product range includes thermally insulated window frames and Low-E glass that will suit all climate zones. Our hardware has a 10-year mechanical warranty and our Interpon powdercoats have a 15-year colour retention and film integrity warranty.
The team at UNO Windows & Doors has been working with architects and developers for many years, supplying premium aluminium joinery that elevates the ordinary. We strive to bring the architectural vision to life with a strong focus on collaboration, innovation, and efficiency.
As you look forward to your next development project, partner with UNO Windows & Doors to ensure your windows and doors are delivered on time and on budget, with craftsmanship you can rely on.