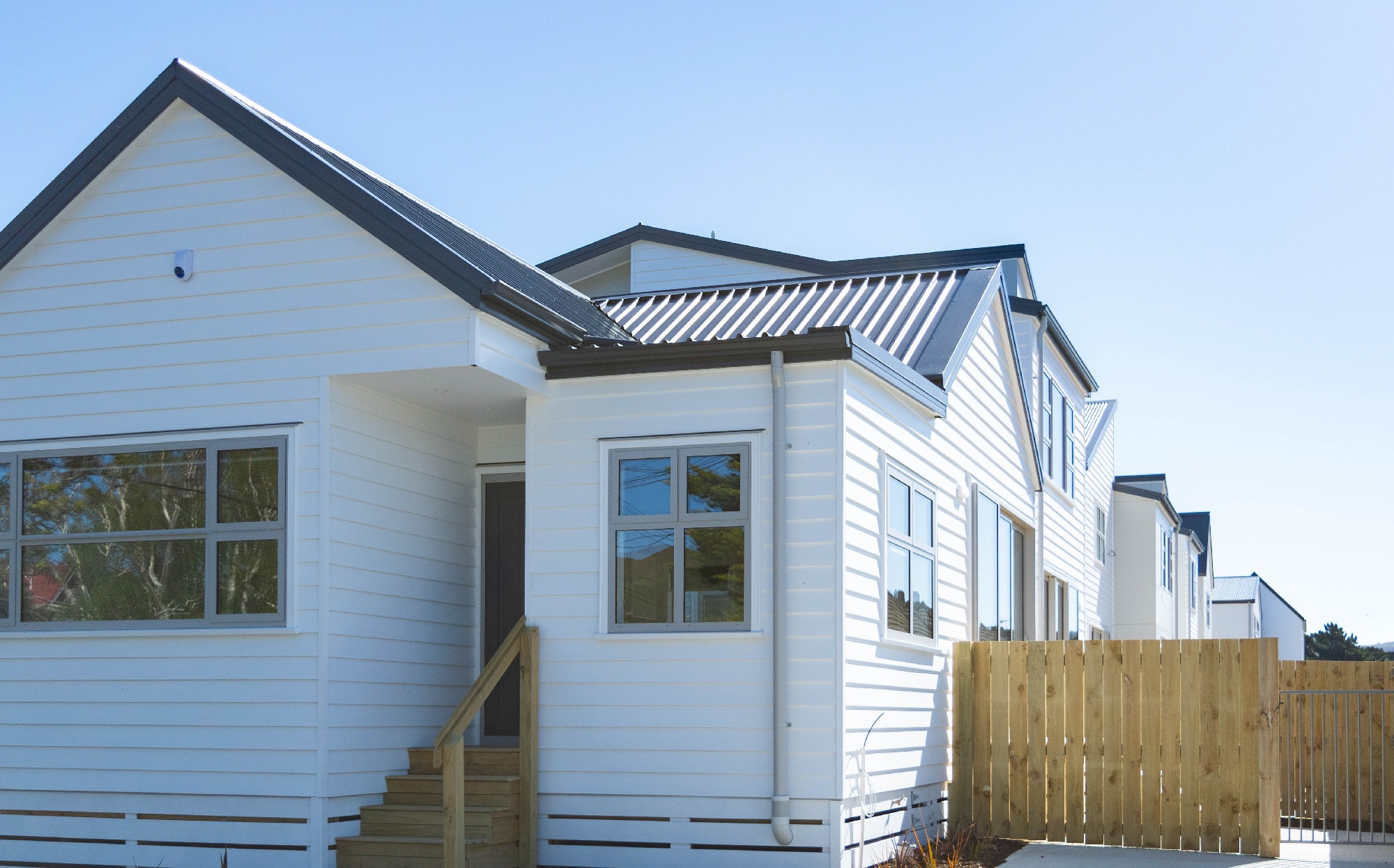 Slim, standalone homes in the heart of Lower Hutt.
Project name
Barber Grove Housing Development
Category
Multi-residential
Location
Lower Hutt, Wellington
Friday Homes & Prime Designs
The Barber Grove housing development was built and developed by Friday Homes and Prime Designs architects.It features 12 homes, all with a uniquely slim, multi-storey design providing high-density, quality housing solutions to the suburb of Moera, Lower Hutt.
Slender housing built with the future in mind
High-density, standalone housing in the Wellington region sounds like an oxymoron until you start thinking outside the box. And that's exactly what this elegant townhouse development has done.
Within the ever-changing market, Friday Homes set themselves to stay competitive by offering affordable house and land packages, that don't compromise on quality. This means they have to work efficiently and effectively with suppliers to keep build times well-managed and eliminate downtime.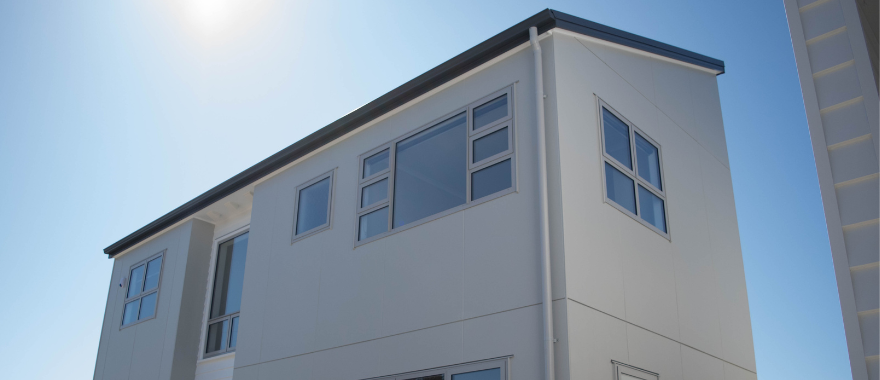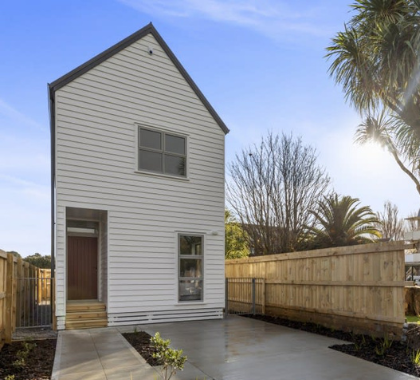 Modern standalone riverside homes
This cluster of multi-residential units were designed to provide modern but affordable housing in Lower Hutt. With aspects such as the window configurations kept simple to achieve the most cost-effective solution, the results were a resounding success.

Windows and doors were kept to medium sizes and all built in the key colour silver pearl powdercoat. The entry doors were a simple 10TV style and adopt a variety of darker powdercoat colours to change up the colour scheme from the light-coloured cladding and windows. A selection of the homes boast stacker doors that reap the benefits of indoor-outdoor flow without the cost of a bifold.

The window and door hardware used was all the Aria range - a simple yet reliable choice for this type of development.
Window & door units
UNO supplied 130 window and door units for this housing development in a range of fixed and opening awning windows, entry doors, and large stacked doors.

Duralloy powdercoat
The metropolis silver pearl powdercoat colour was used throughout this housing development.

Double glazing
Clear double glazing was used for the windows and doors as a durable and energy-efficient solution to keeping the home warm and dry all year round. Residential suite
The residential suite was used as its durability and strength make it suitable for the majority of housing and multi-residential environments.
Aluminium windows and doors add spaciousness and natural lighting to these Wellington townhouses.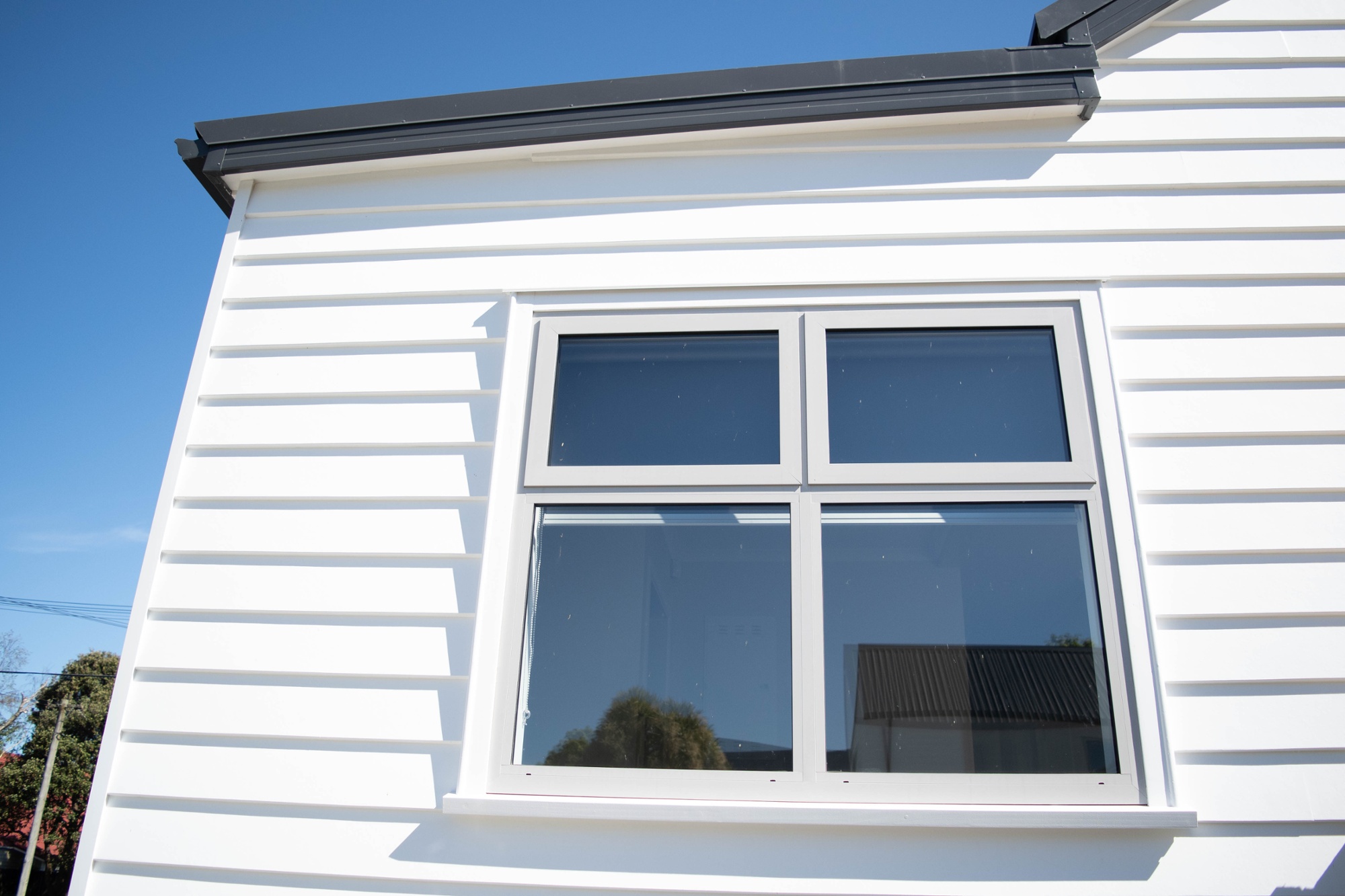 Awning windows
Awning windows are hinged at the top with openings at the bottom. There were used alongside fixed windows for their classic style and functionality. They're easy to use and great for ventilation.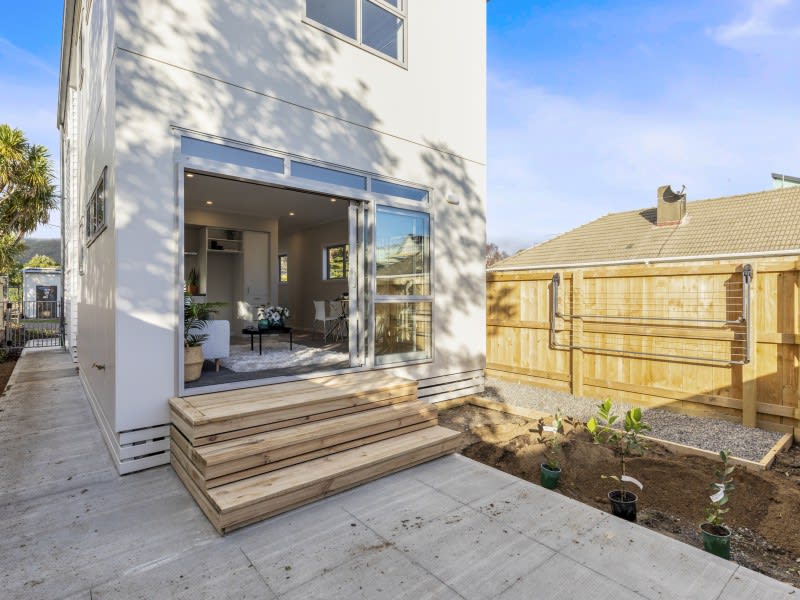 Stacker doors
Stacker doors were used on this project as they open up the living space out into the backyard, maximising space and creating an effortless indoor-outdoor flow.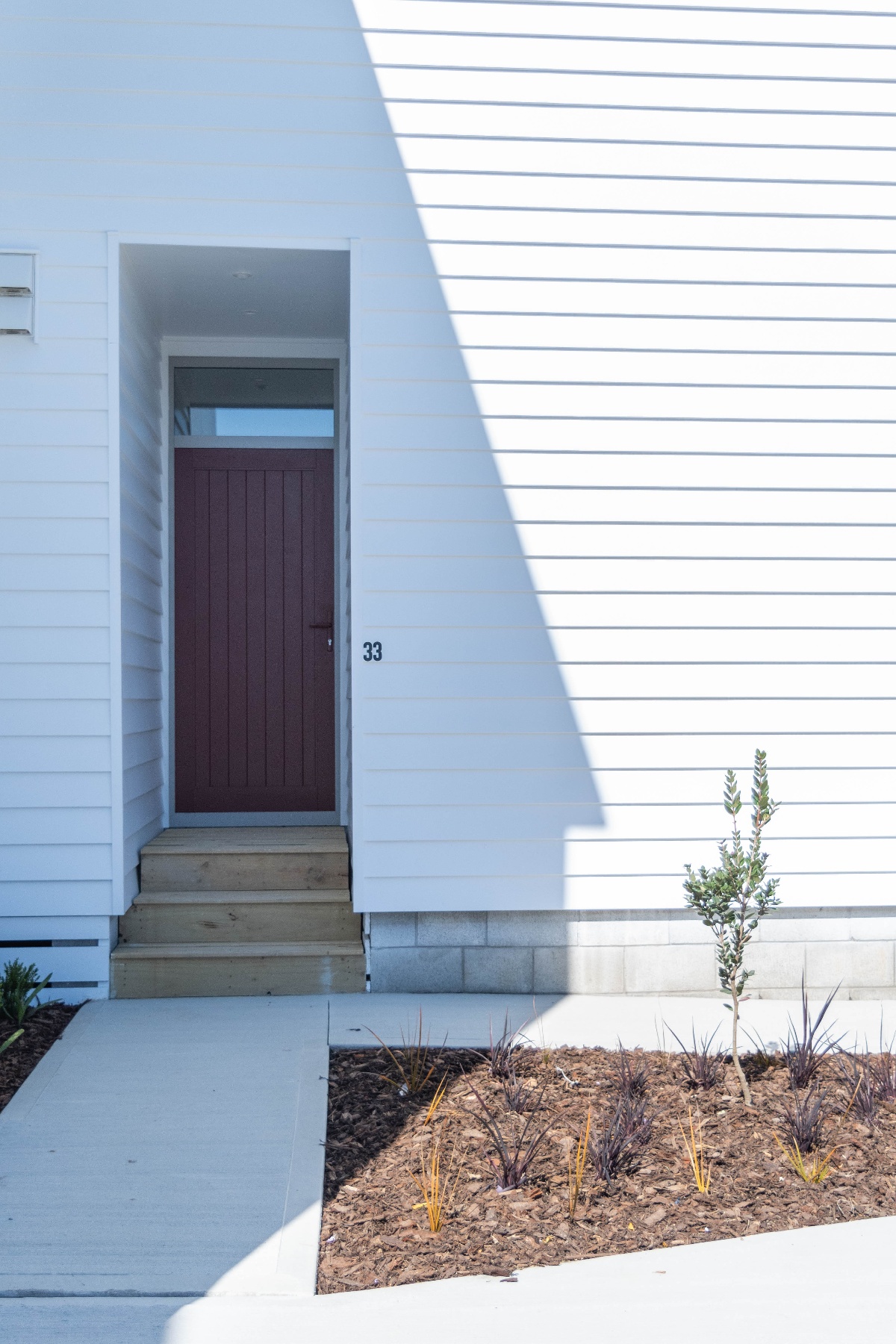 Entrance doors
Powdercoated entrance doors were used at the front of all of the new townhouses in this development to make a statement entry and provide a functional access way.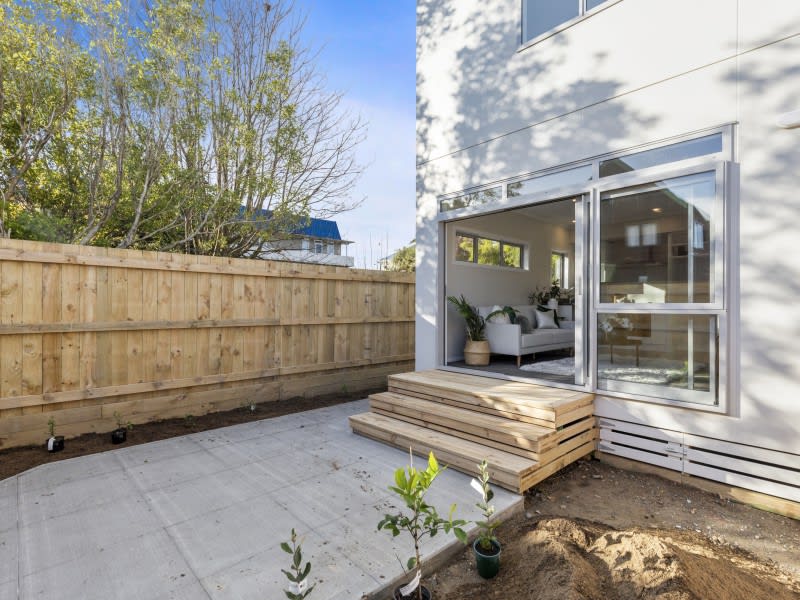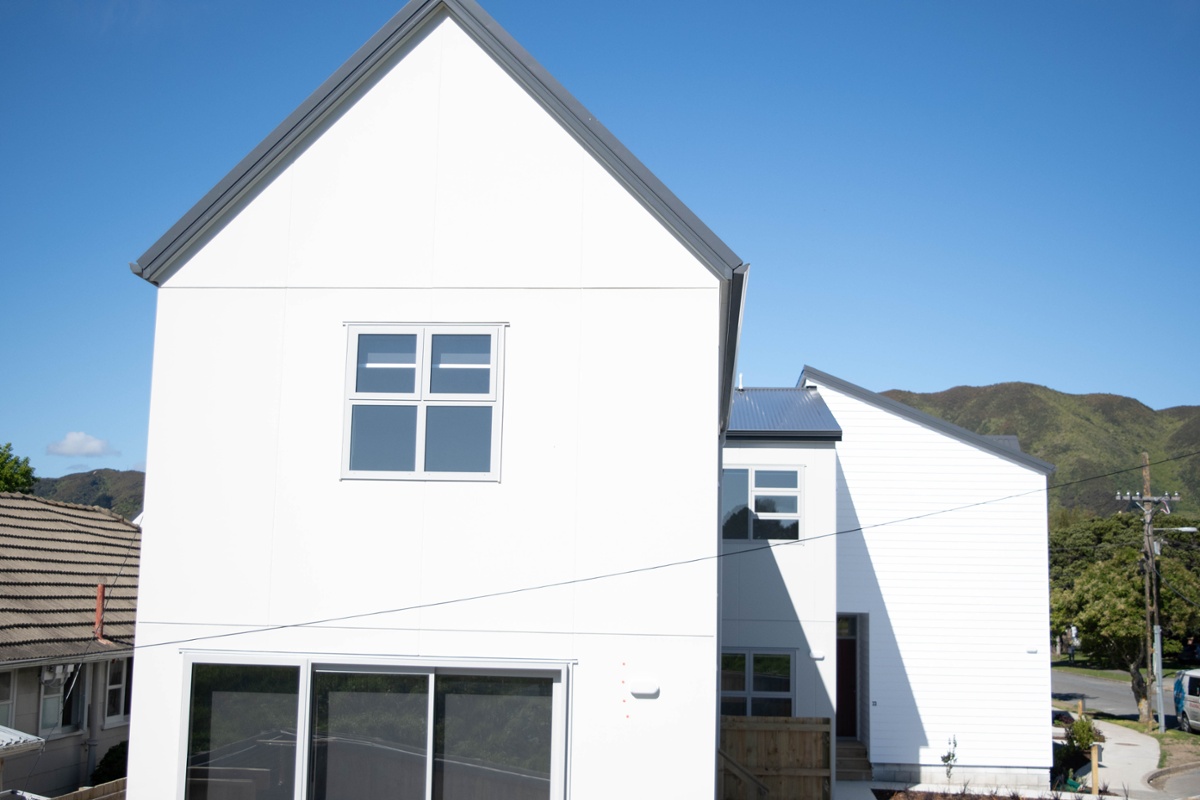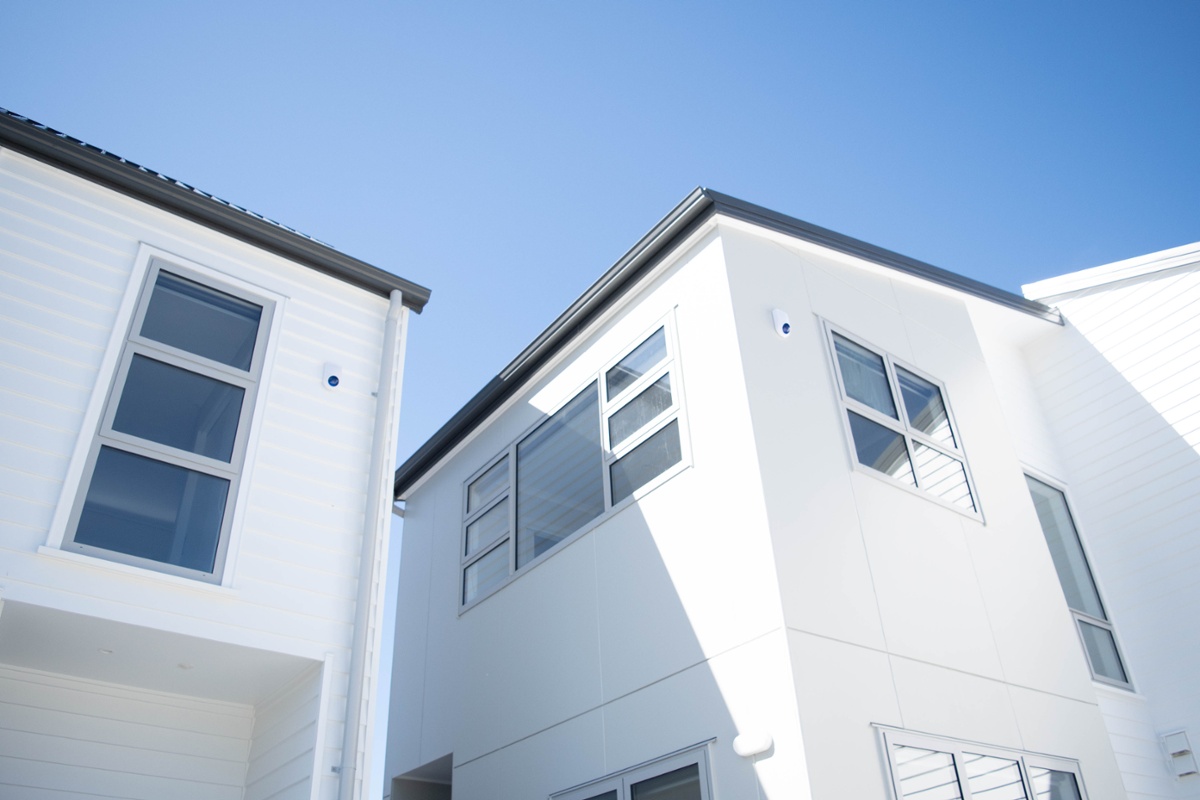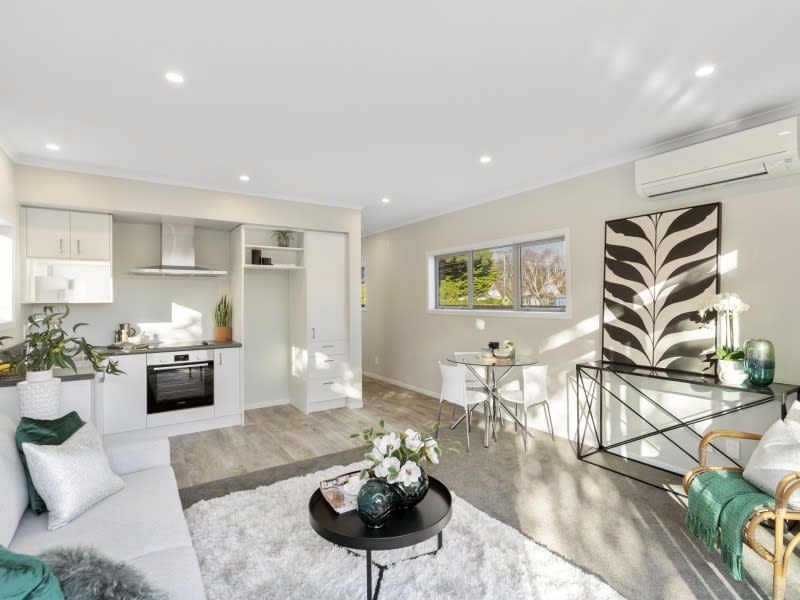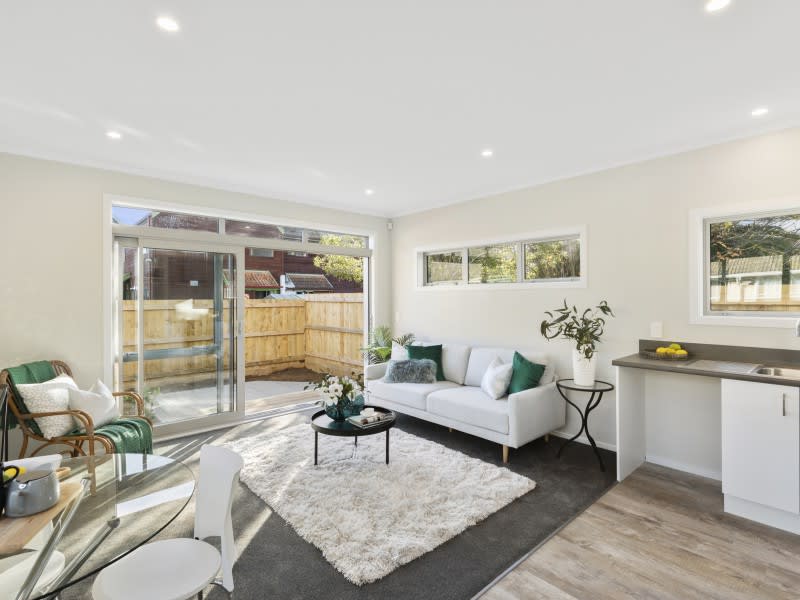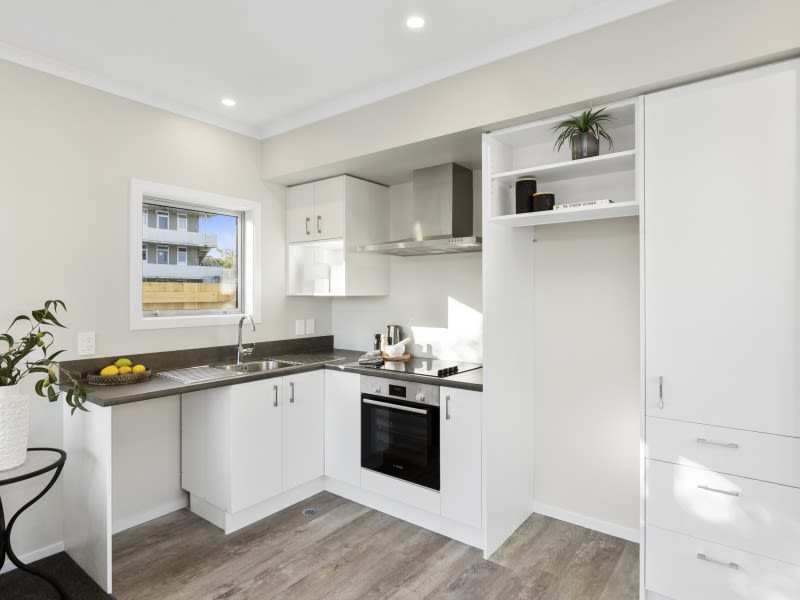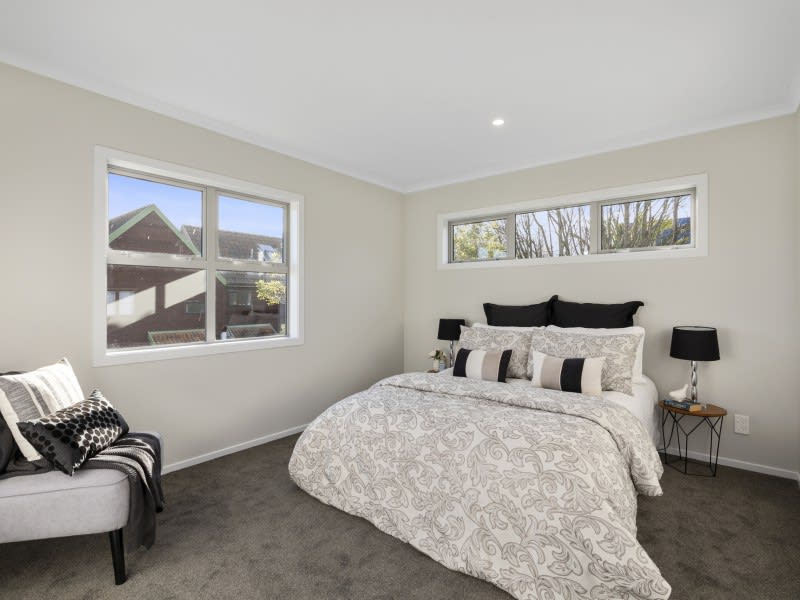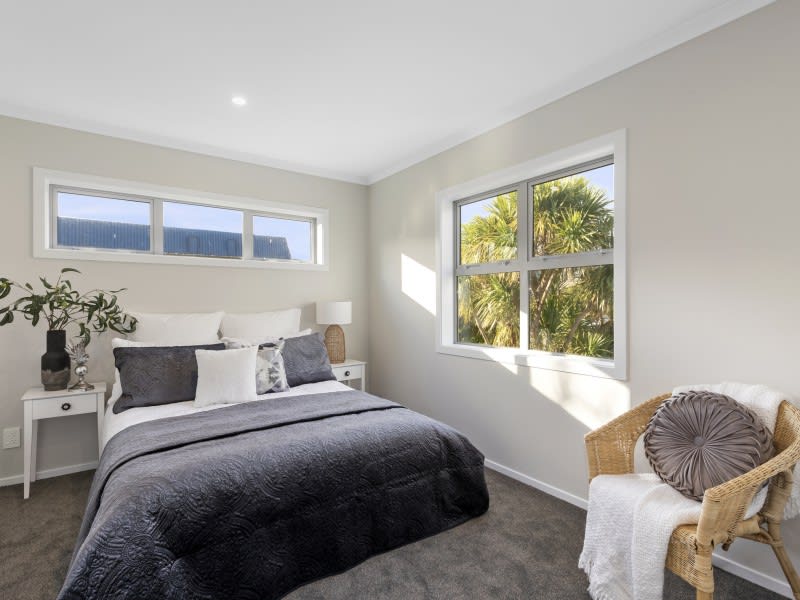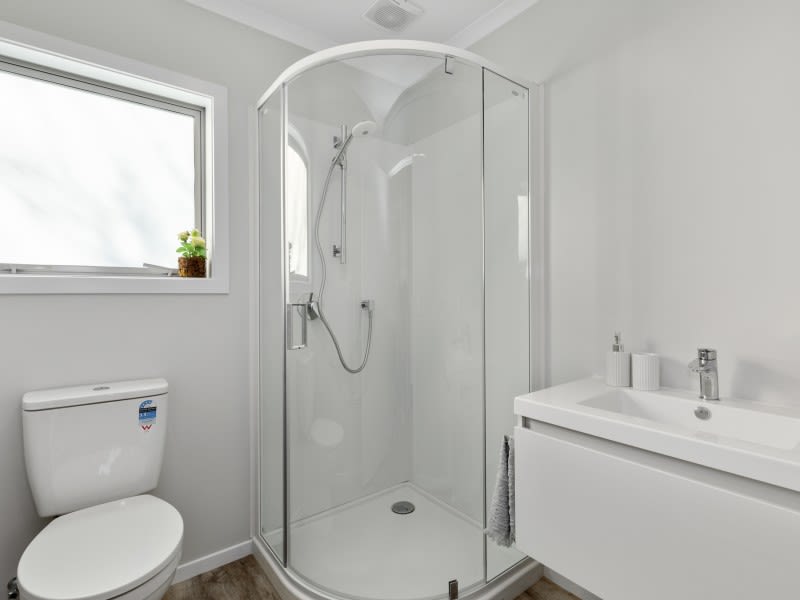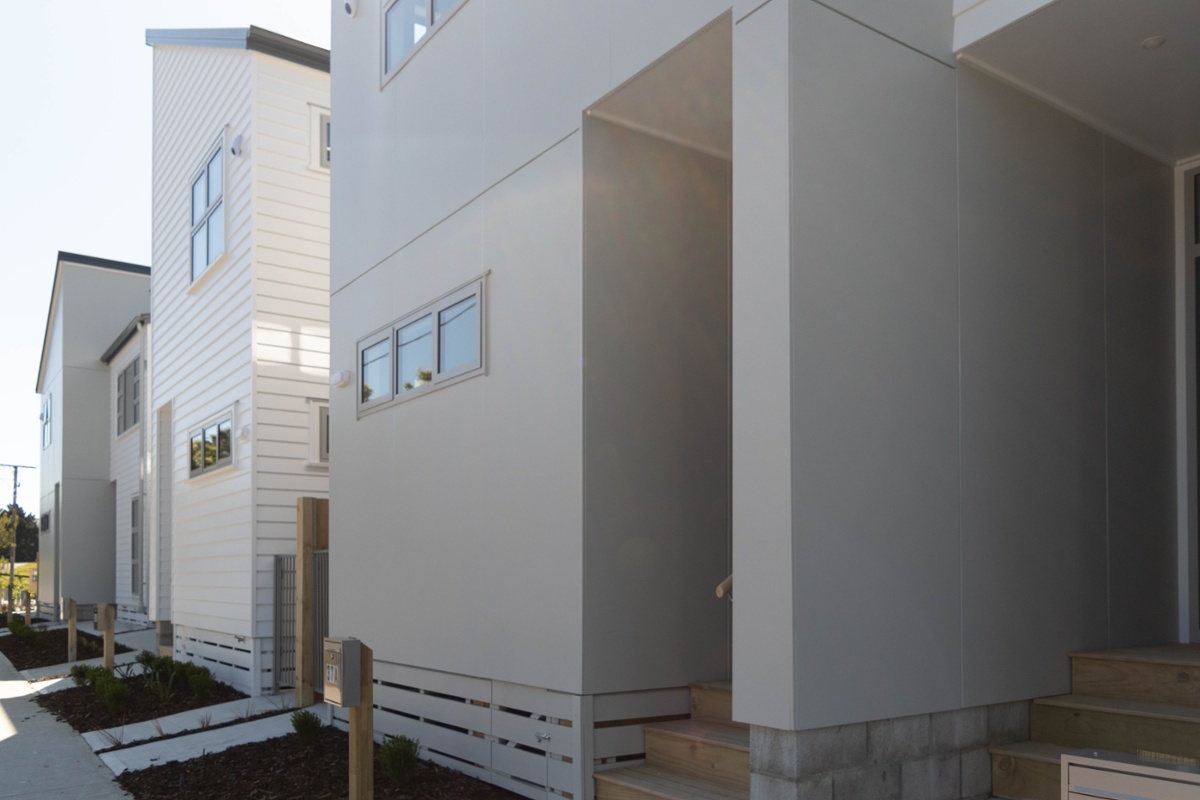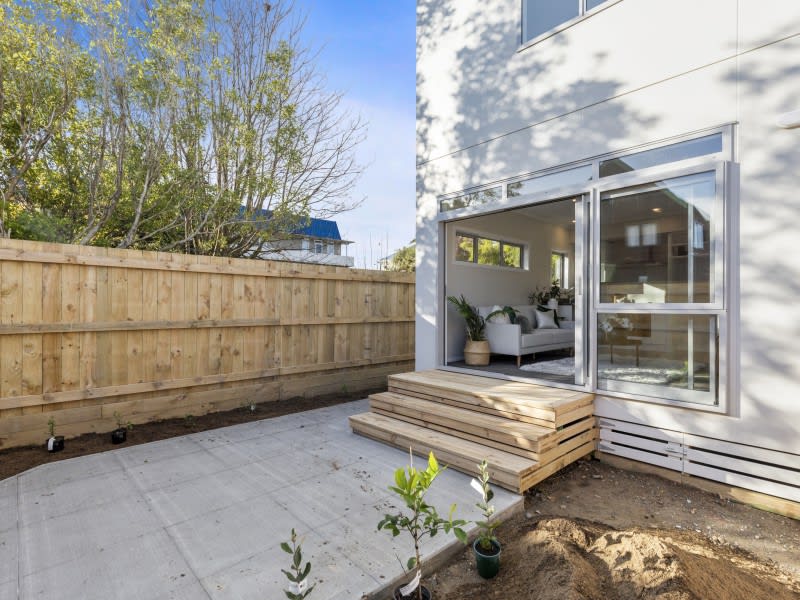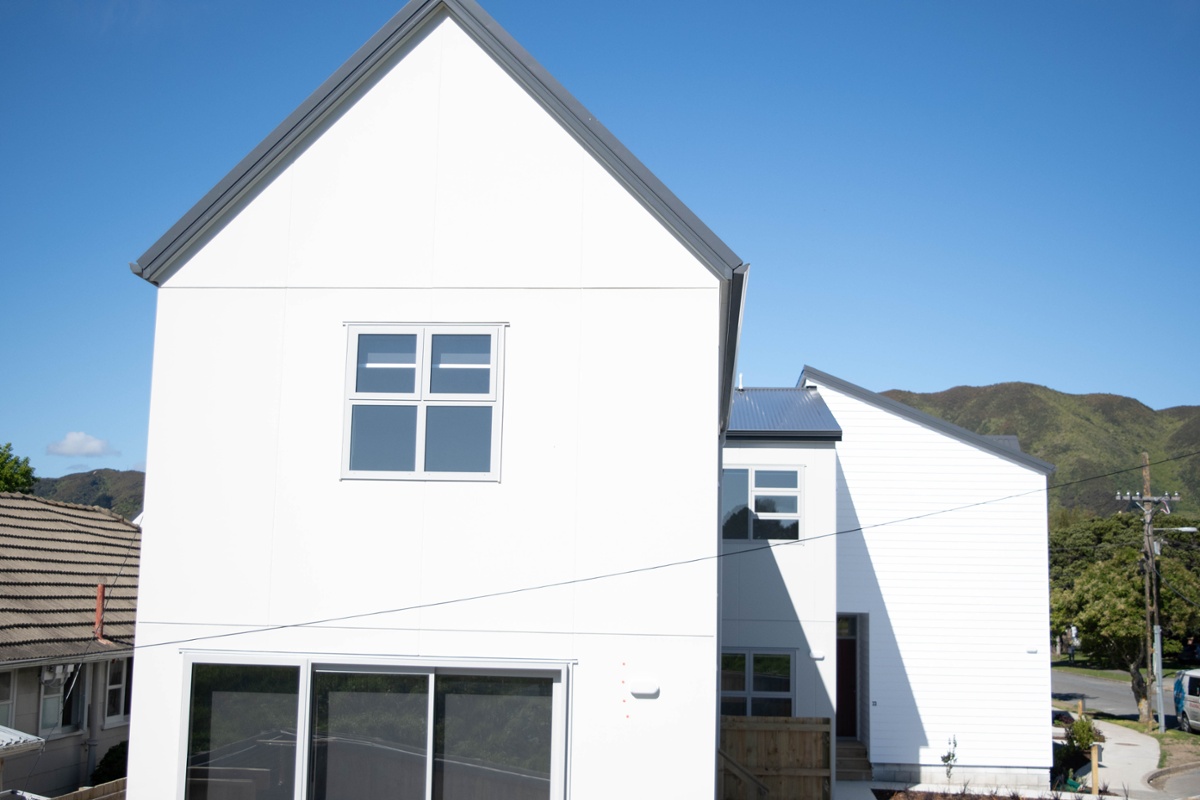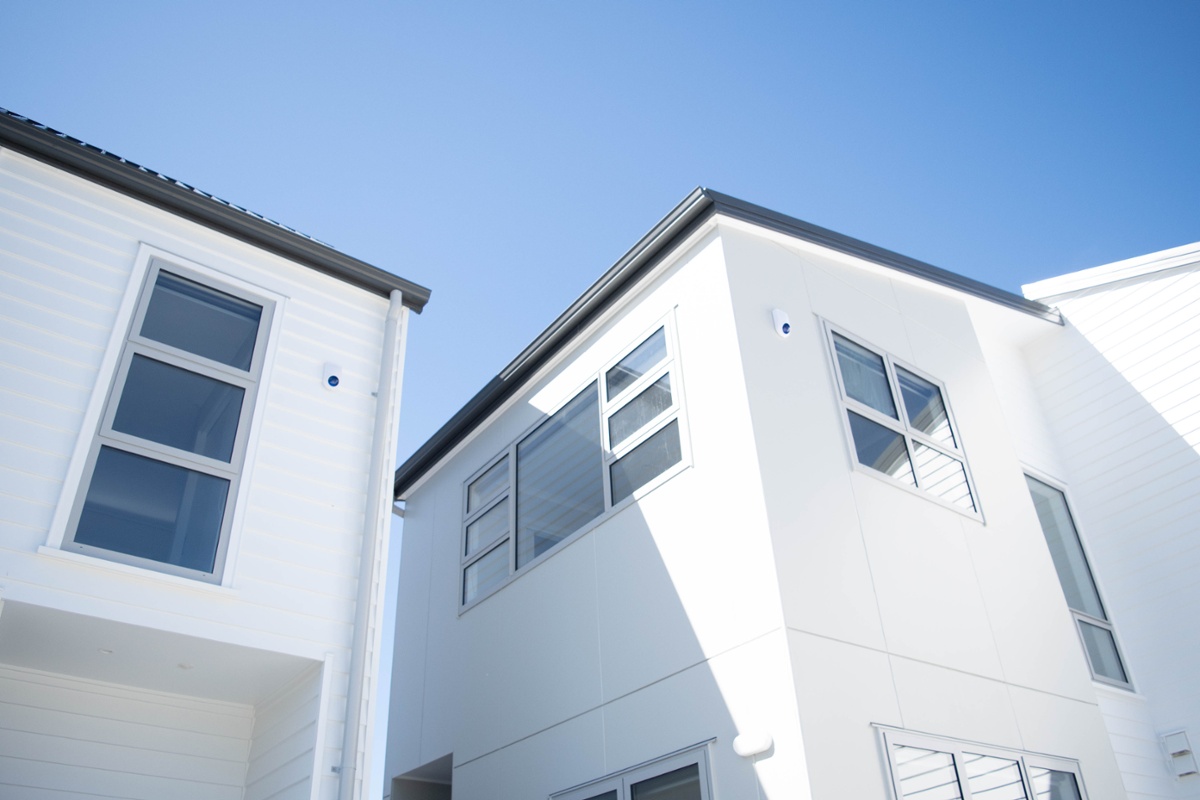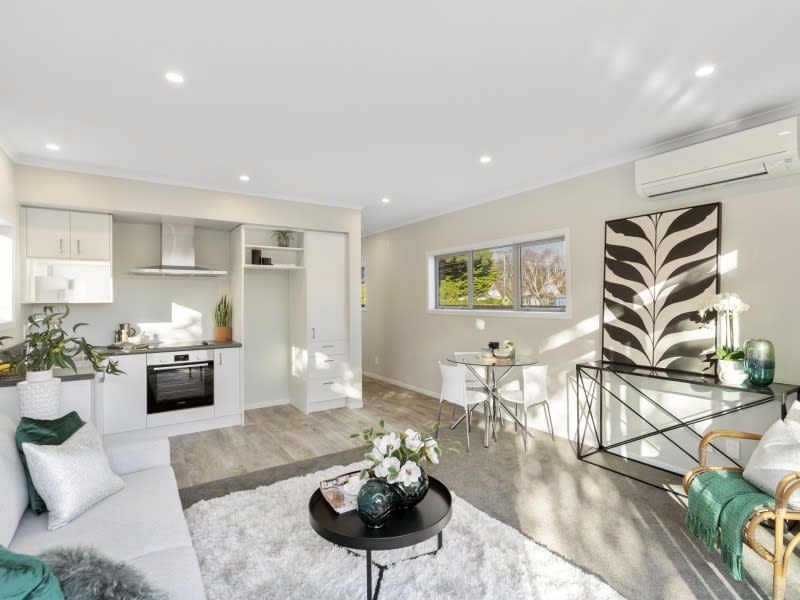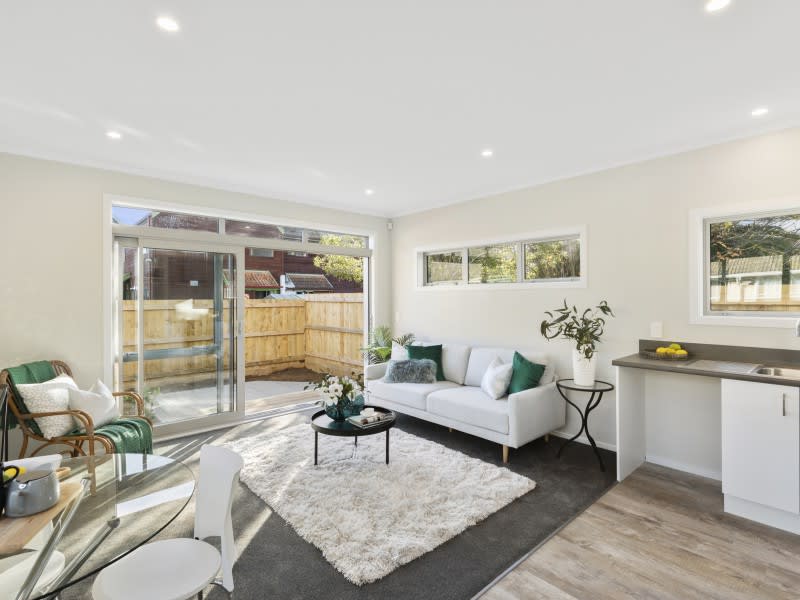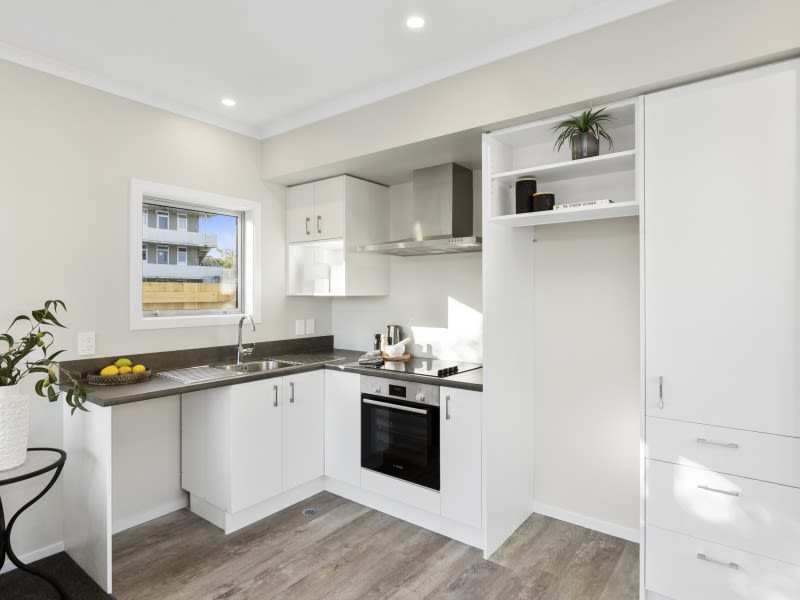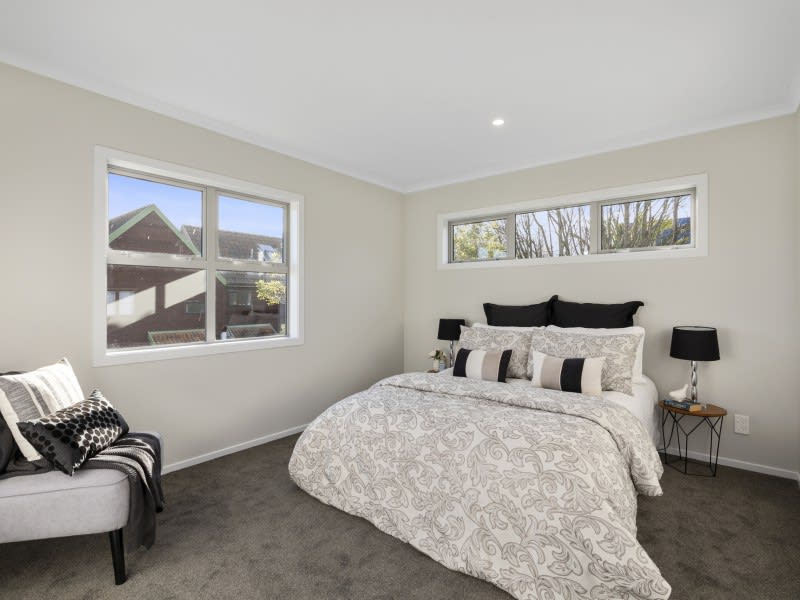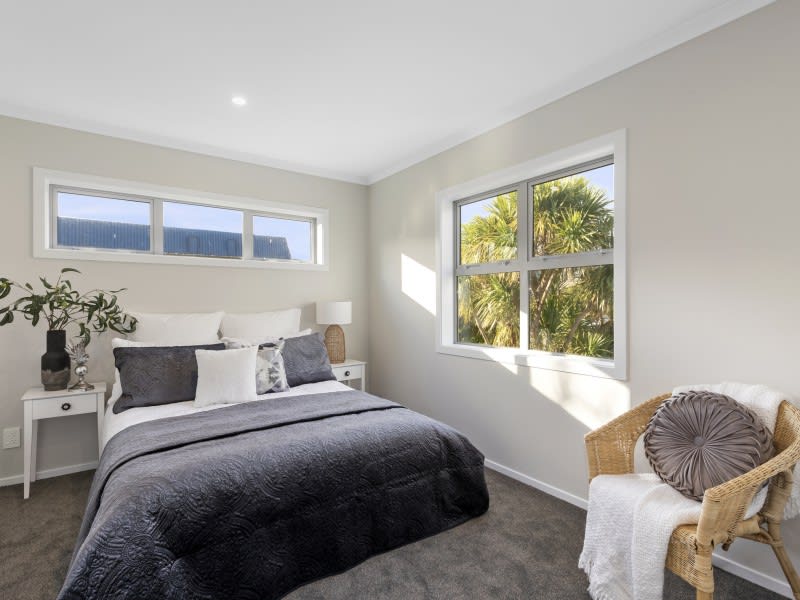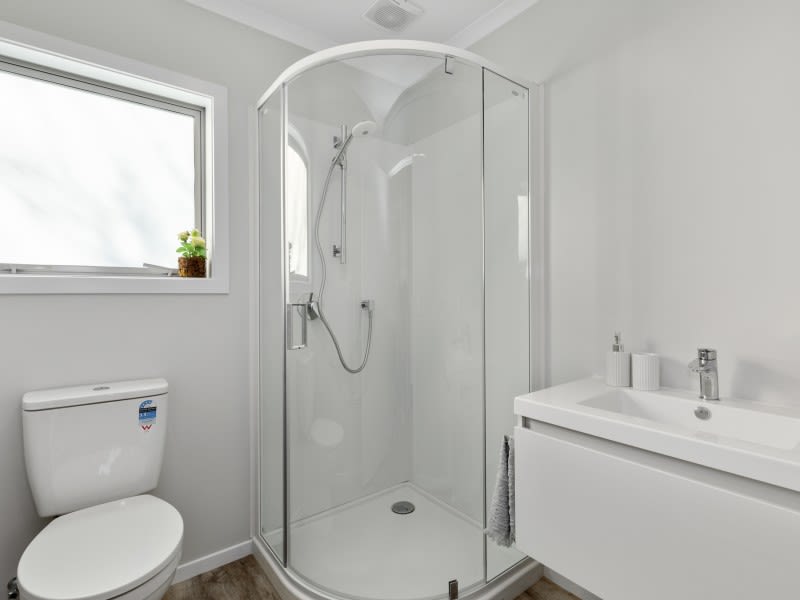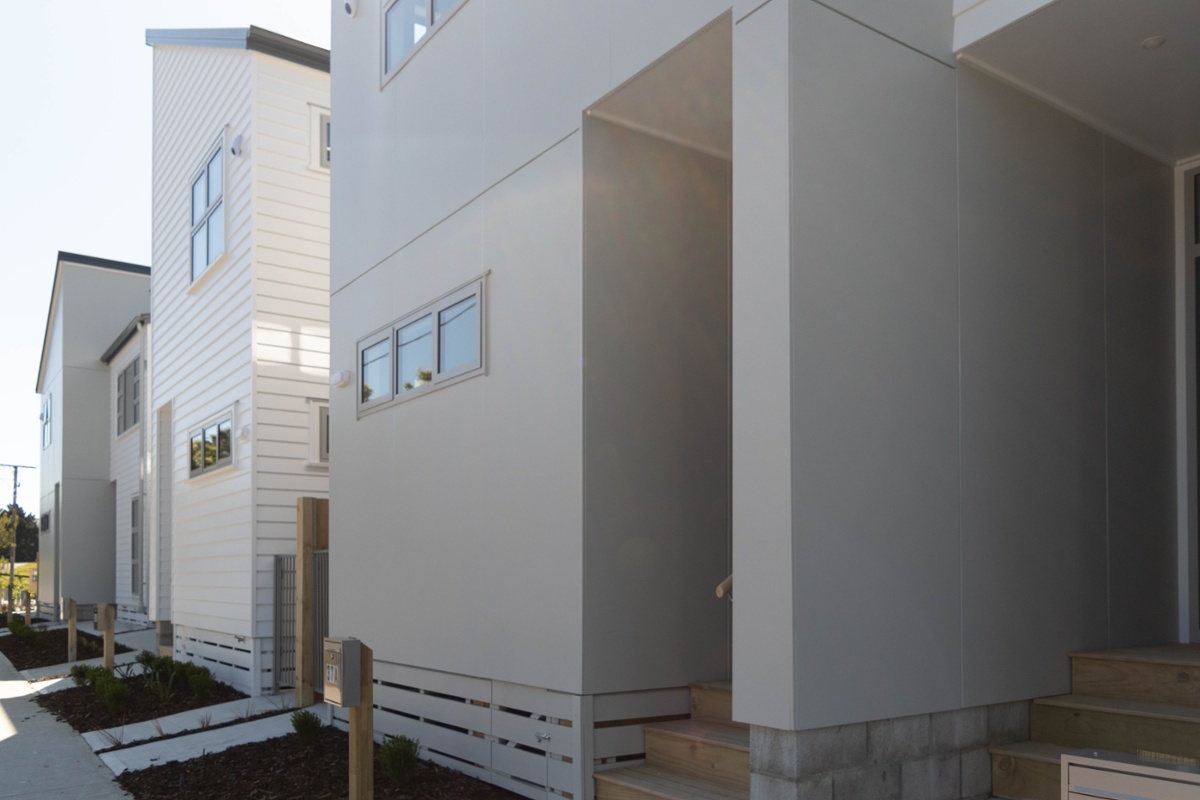 We can align fabrication with your project timelines to meet your install schedules and create a seamless build from start to finish.
Talk to the team today