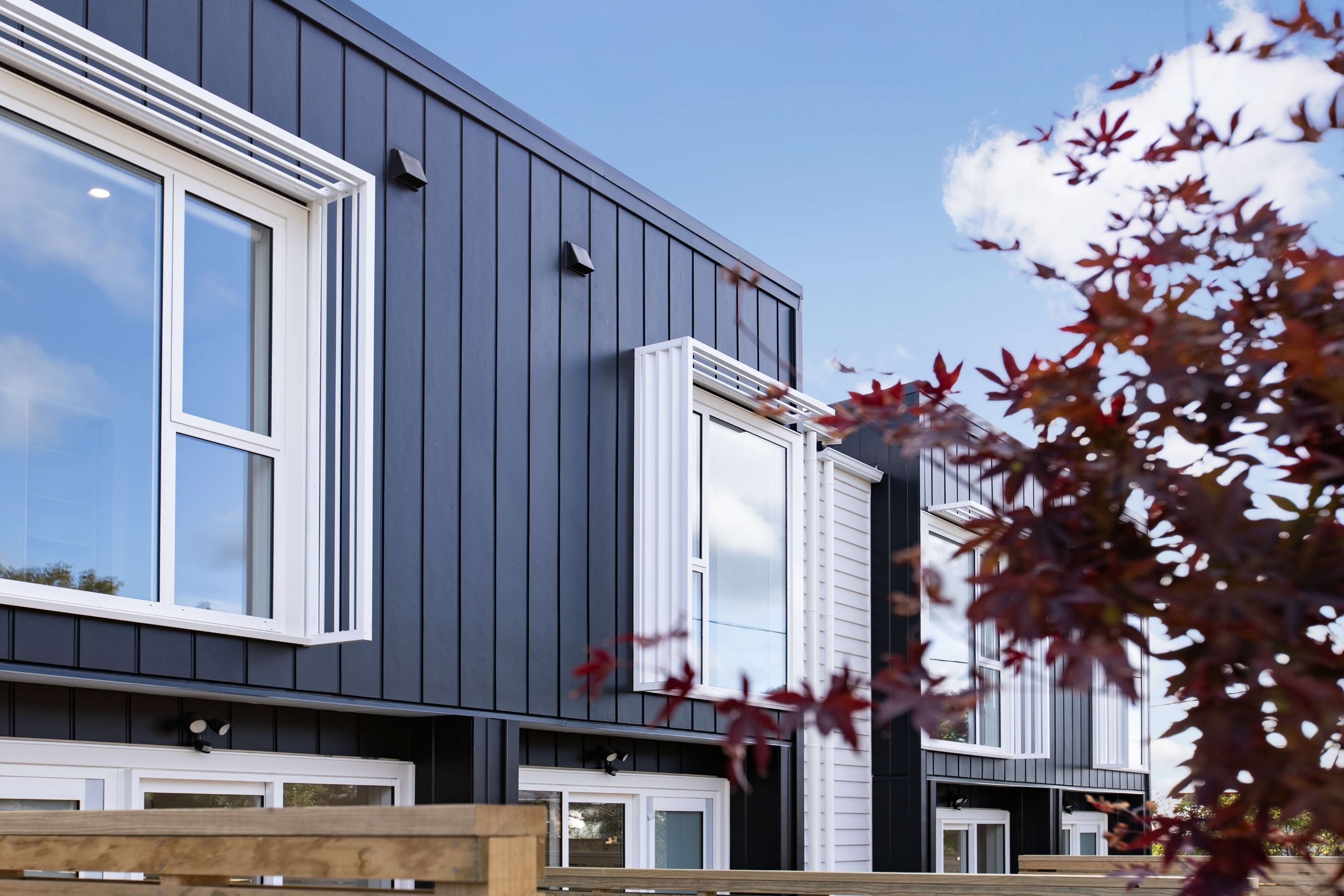 Perfectly perched city nests.
Project name
The Nest
Category
Multi-residential
Location
Henderson, Auckland
JLS Residential Ltd
The Nest was the first multi-residential project for developers JLS Residential Ltd. An important component to the stakeholders was the project timeline. They wanted to complete the build in an extremely tight timeframe and needed suppliers that could deliver to the schedule and provide quality windows and doors.
That's when UNO was enlisted to work alongside We Construct builders, Phil Taylor Architecture, and developer JLS Residential Ltd to take on the task and transform 'The Nest' into a residential haven.
Quality windows and doors for 8 new townhouses
The 20 James Laurie St project, also known as 'The Nest', is a new housing development perched between Auckland city and the wild Waitakeres, designed to create the perfect lifestyle balance. Wake up to tree views, breathe in the leafy surrounds then stroll downstairs to embrace good living and access Auckland's main arterials in a flash.

This group of eight 75m²+ townhouses embraces the city and outdoor balance, with large doors and windows flooding the home with natural light and views of nature.
Requirements
Deliver to site on time and in full to ensure project deadline is met within a tight timeframe
Quality window and door units that create warm and comfortable homes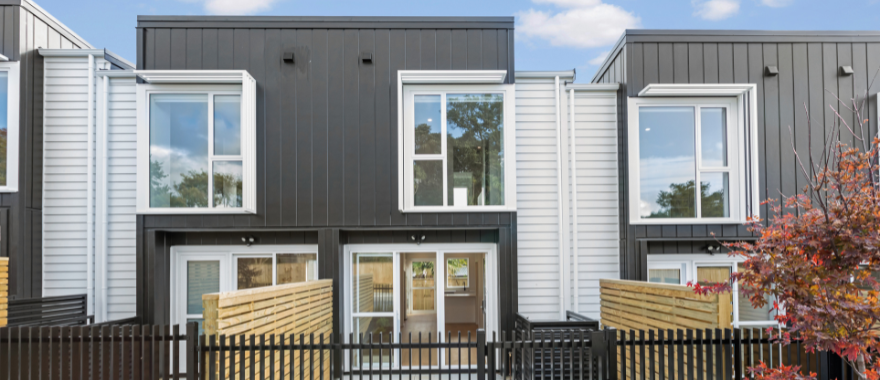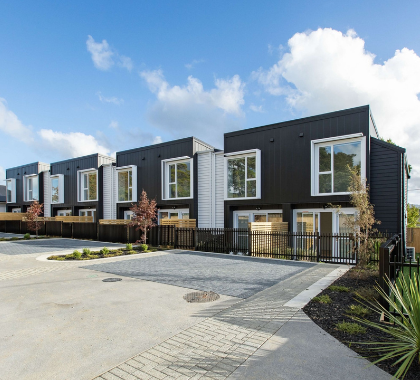 Prompt turnaround to meet timeframes
The UNO team worked closely with JLS and We Construct on the project timeline to ensure products were manufactured and delivered on schedule. Nailing the delivery of windows and doors is an intricate balancing act. Early deliveries can slow progress as windows have to be stored until the window openings are ready for installation and late deliveries can delay the building from progressing to the lock-up stage, which is a key milestone in any build making it crucial that delivery timing is perfectly executed.

The delivery was split into two loads, each delivered the same week in late 2020. The build was a successful first-time development for JLS with only 200 days from settlement to completion - an excellent result for all involved!

The team at UNO pride themselves on reliably delivering success to their clients and were honoured to be tasked with this exciting and challenging new development.

Project manager Chris Eade writes, "They nailed the brief and provided a prompt and accurate service throughout. I highly recommend their services".
Window & door units
UNO supplied 46 window and doors units across the 8 townhouses, with a range of aluminium awning windows, sliding doors, and hinged doors.

Duralloy powdercoat
Matt Appliance White Duralloy powdercoat was used for all of the windows and doors on this project. The matt finish is more scratch resistant and easier to care for.

Double glazing
Clear double glazing was used in these townhouses. Double glazing has two layers of glass with a sealed air space between, making it more effective than single glazing. Residential suite
The residential suite was used as they are suitable for the majority of housing and multi-residential environments. A focus on the strength of each element ensures long-lasting durability and safety.
A combination of window and door products were used to create comfortable, modern, and functional homes.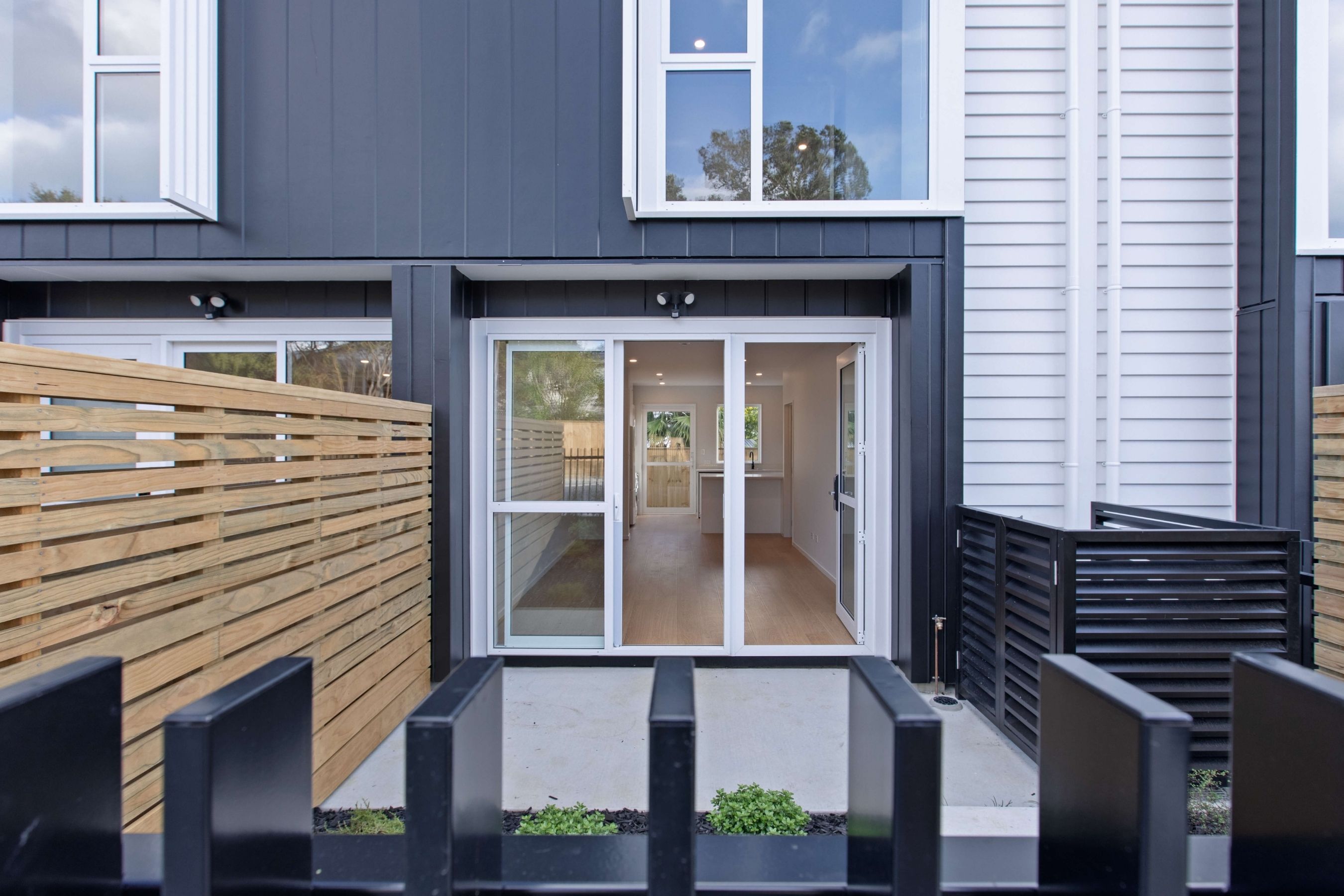 Sliding doors
Sliding doors were used on this project as they provide a bigger opening and allow people to connect between the indoor and outdoor areas with ease.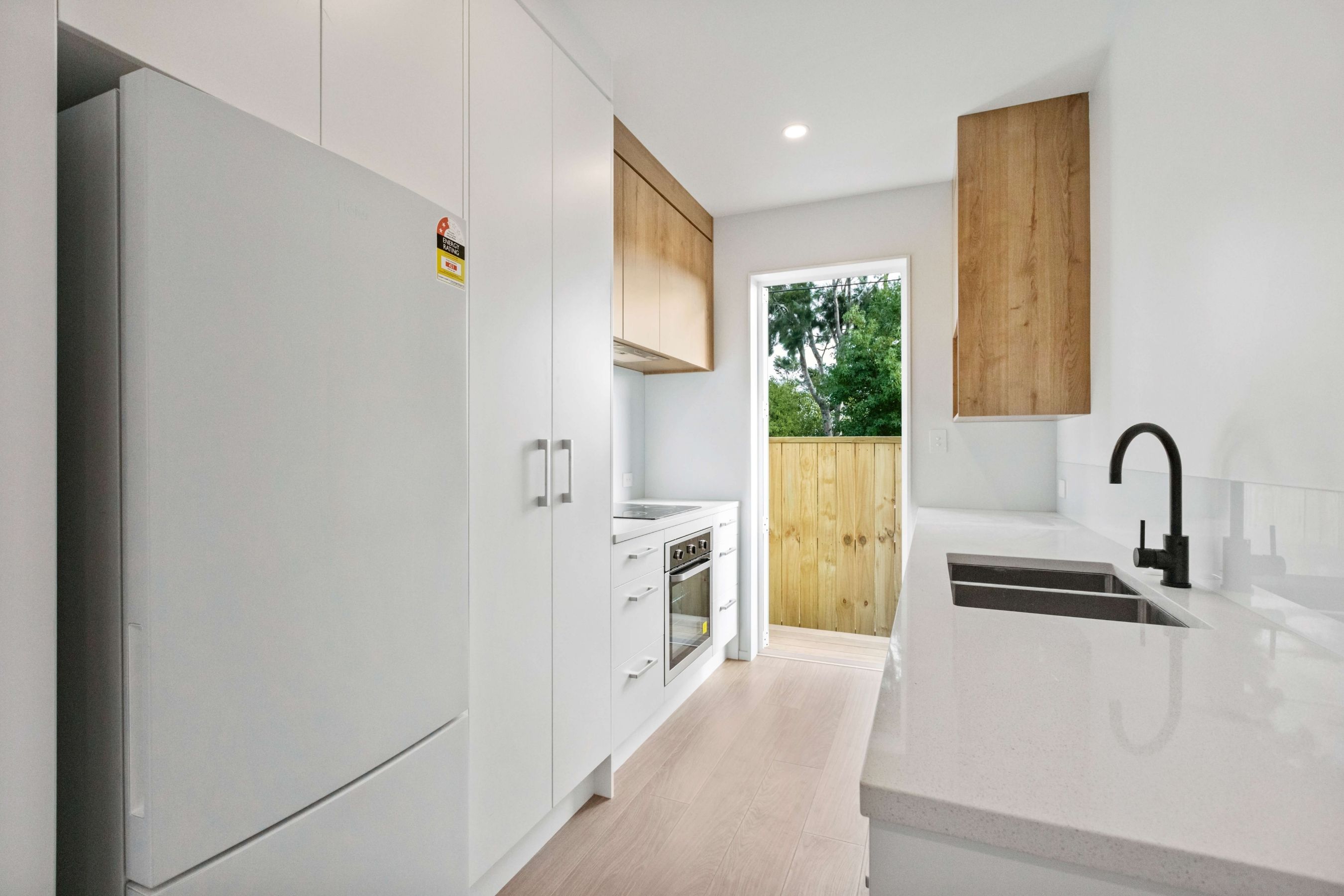 Hinged doors
Glass hinged doors were used as additional access through the back of each house, creating a fluid transition of accessibility and natural light from the front to the back of the home.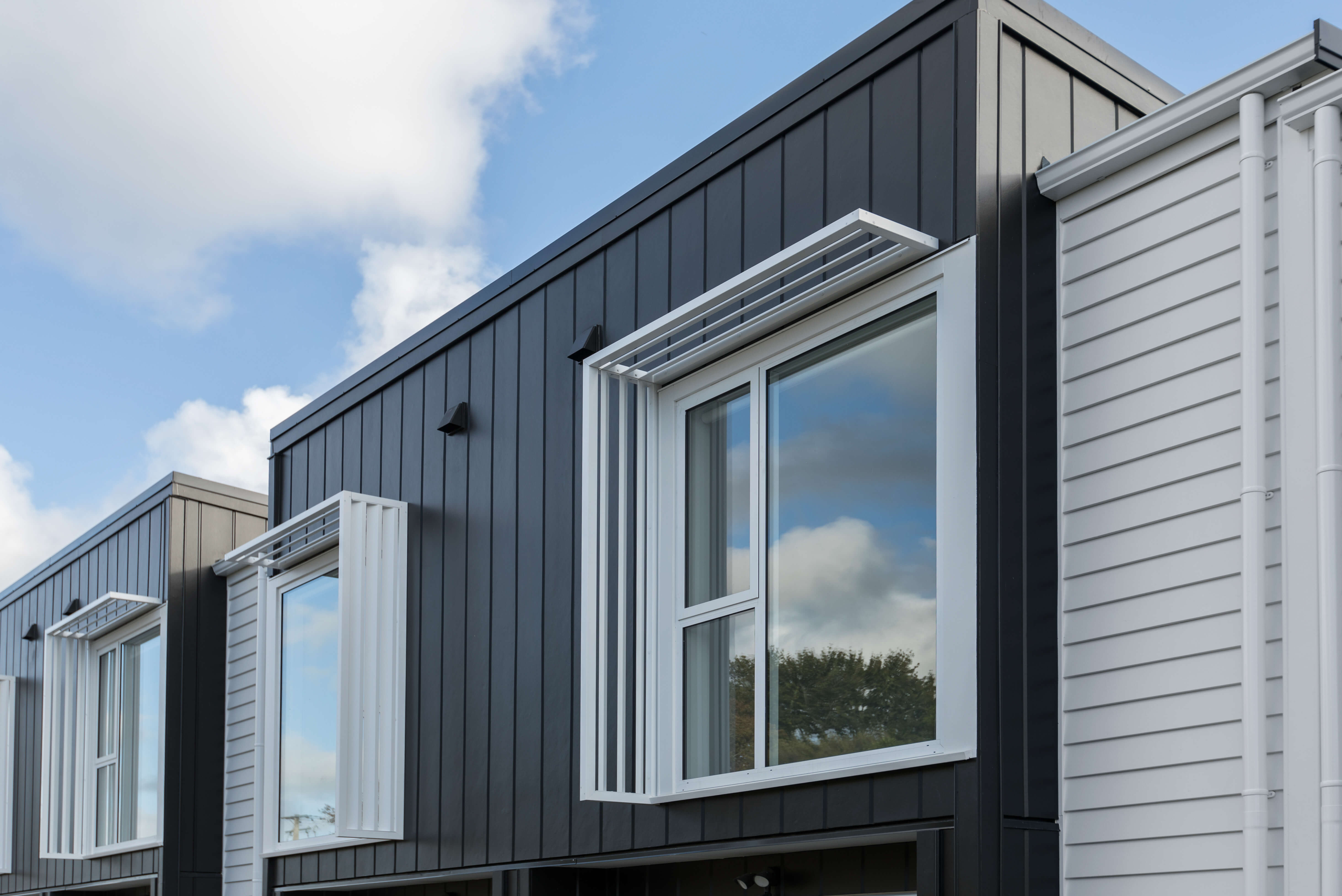 Awning windows
Awning windows are hinged at the top with openings at the bottom. These were used alongside fixed windows for their classic style and functionality. They're easy to use and great for ventilation.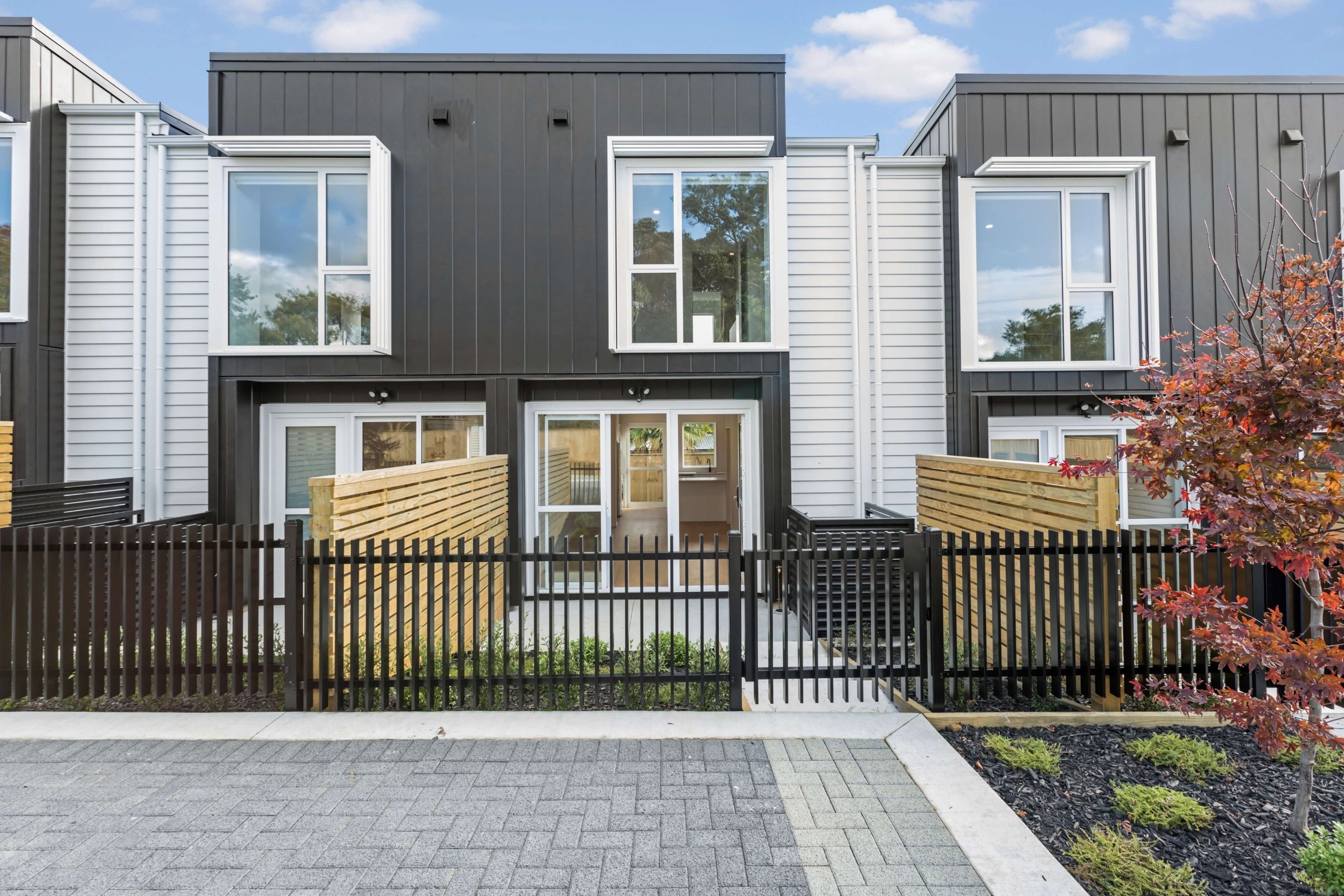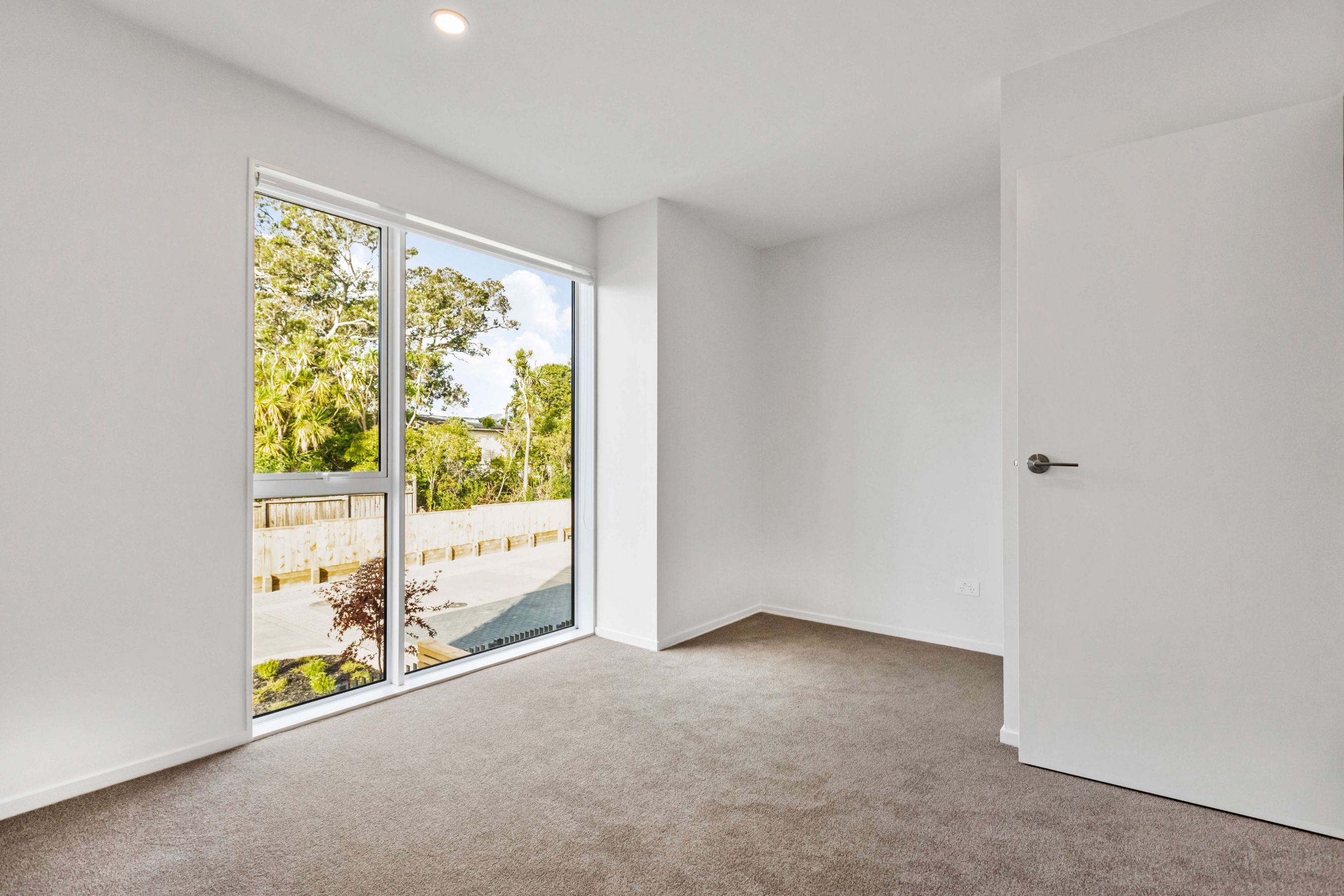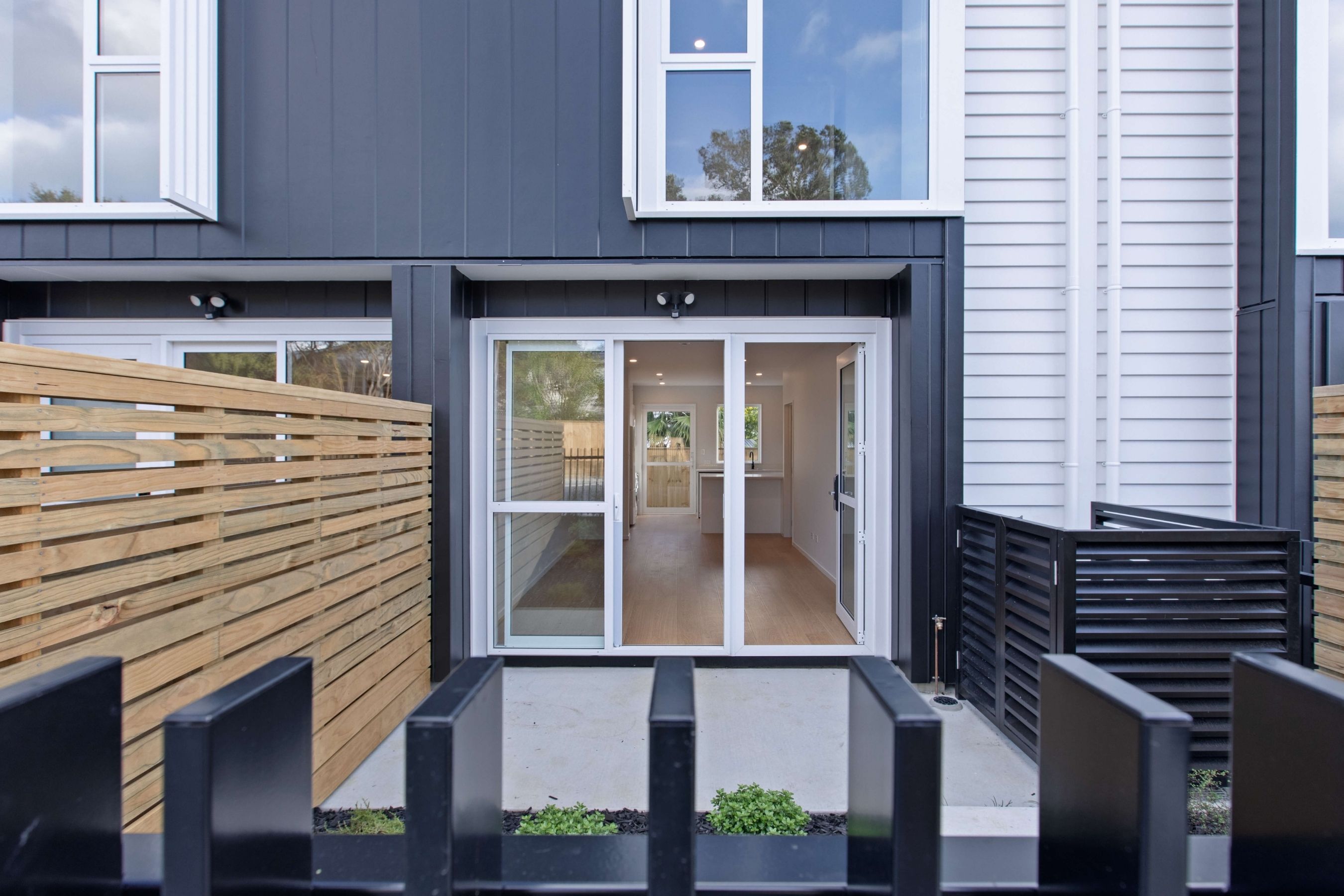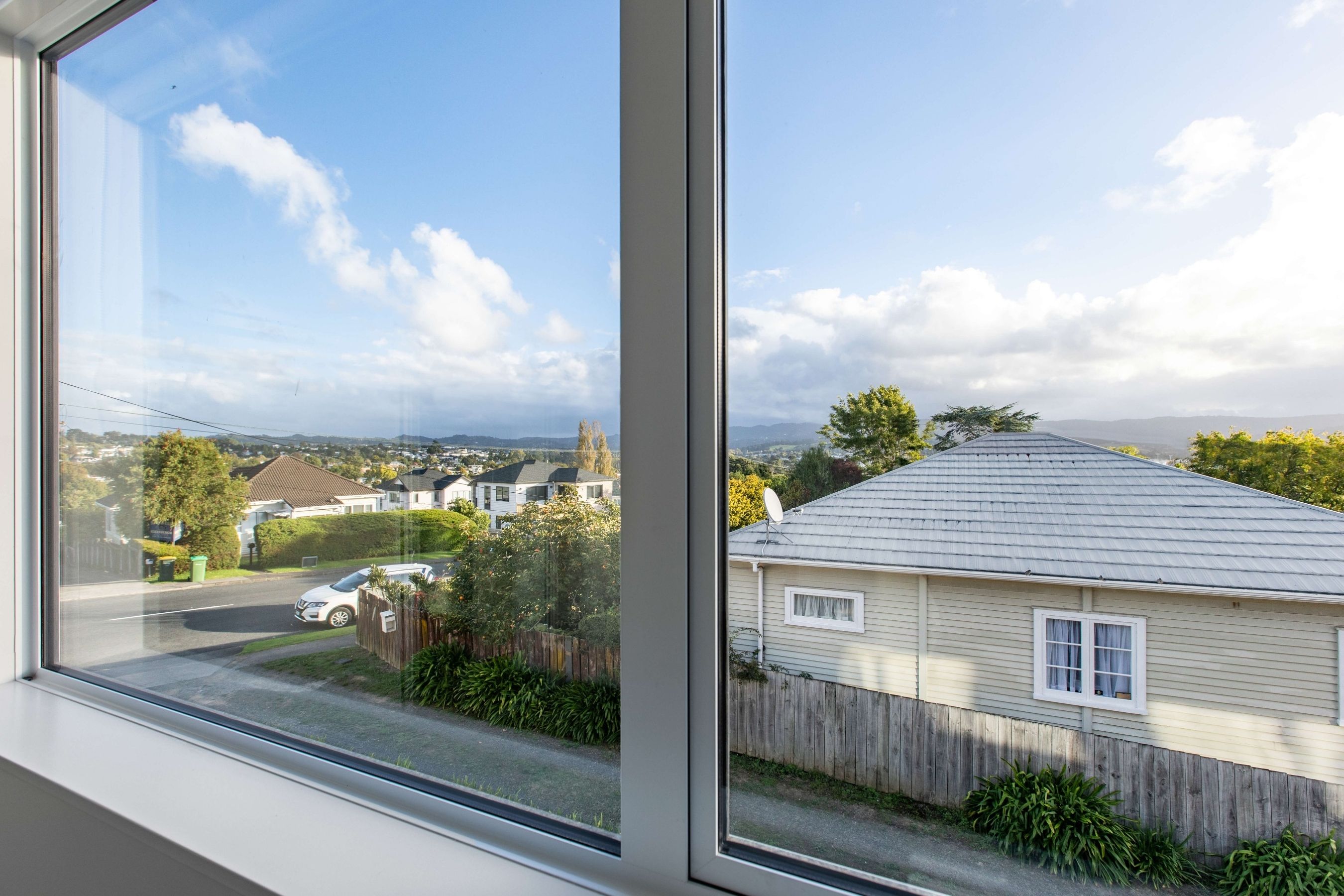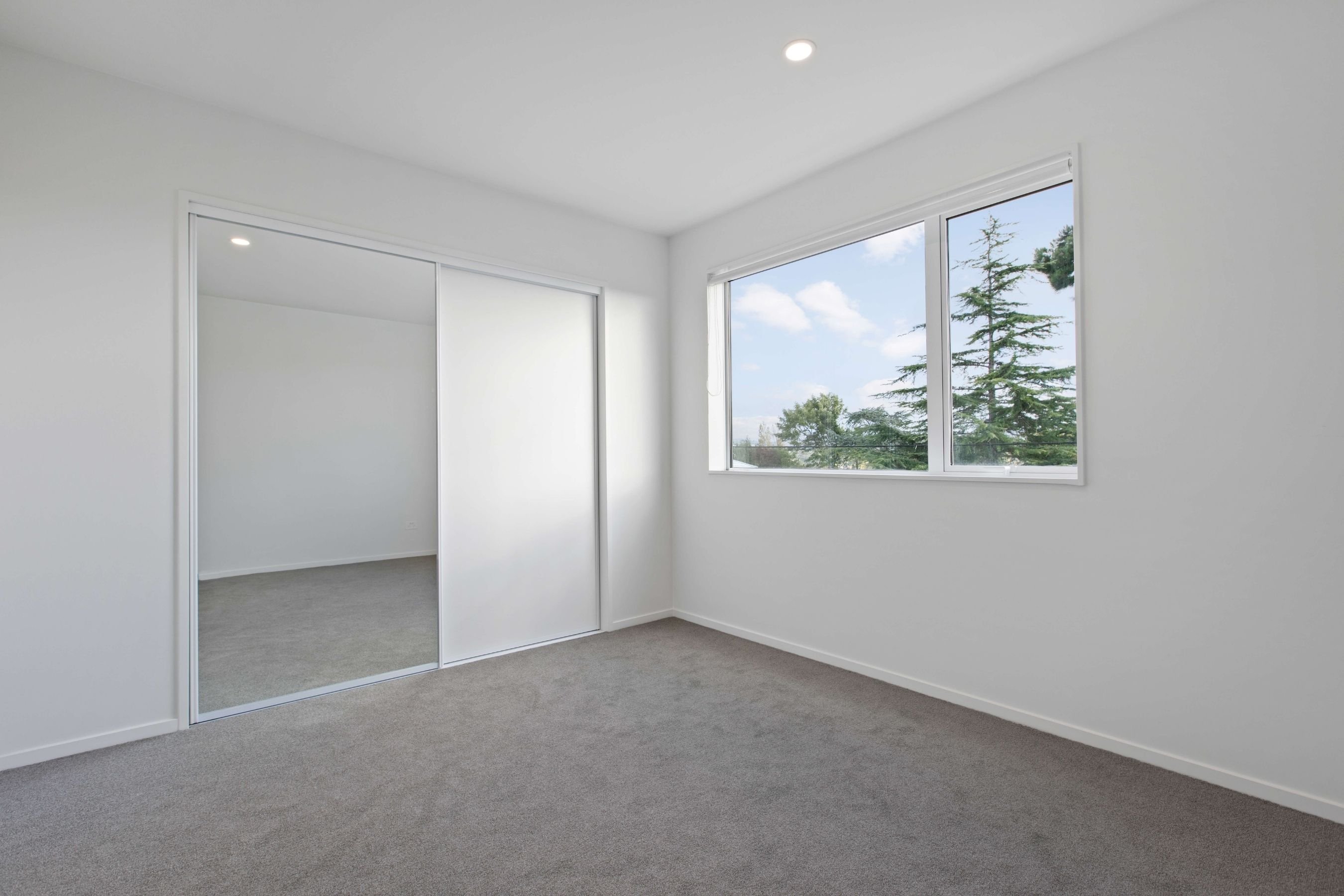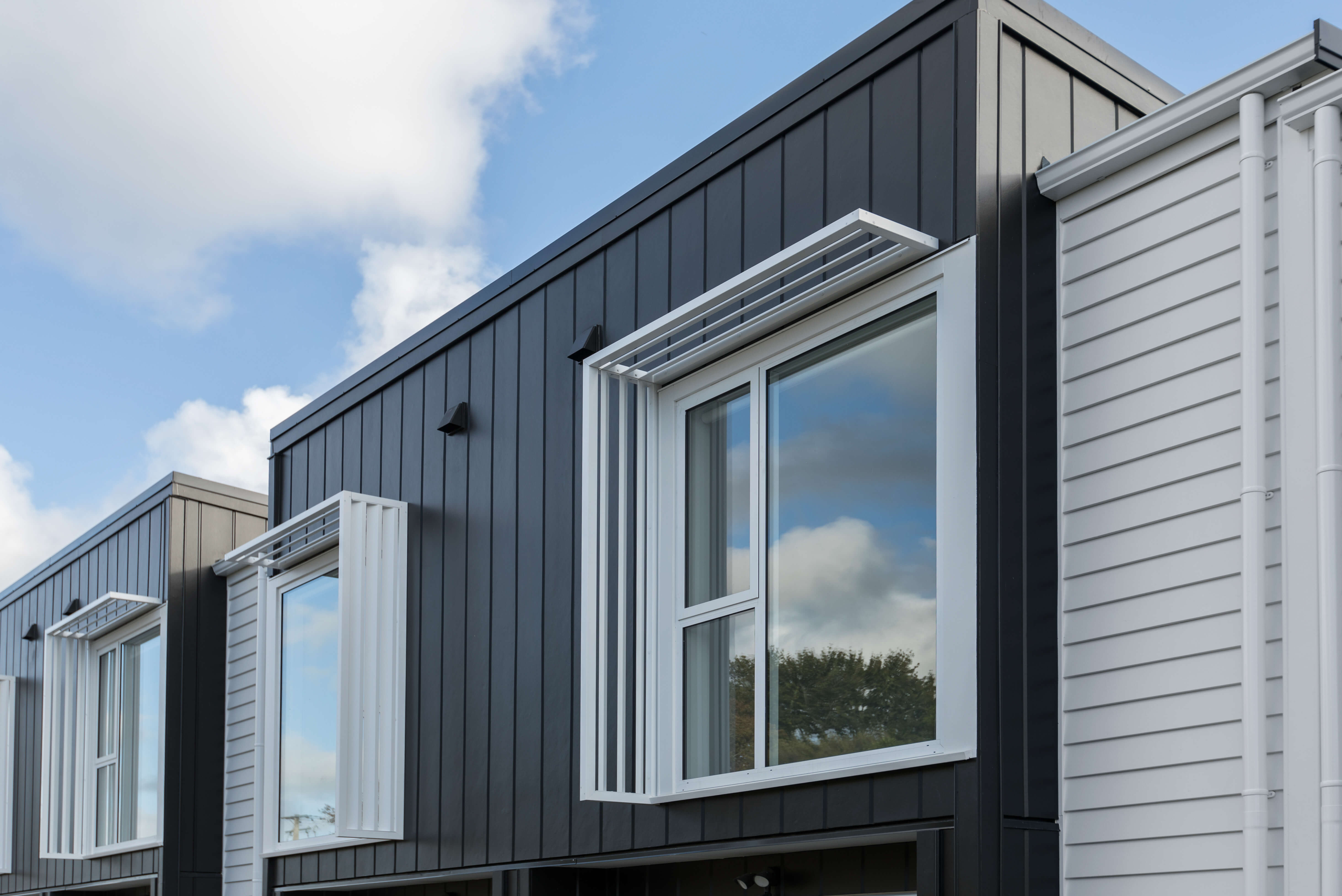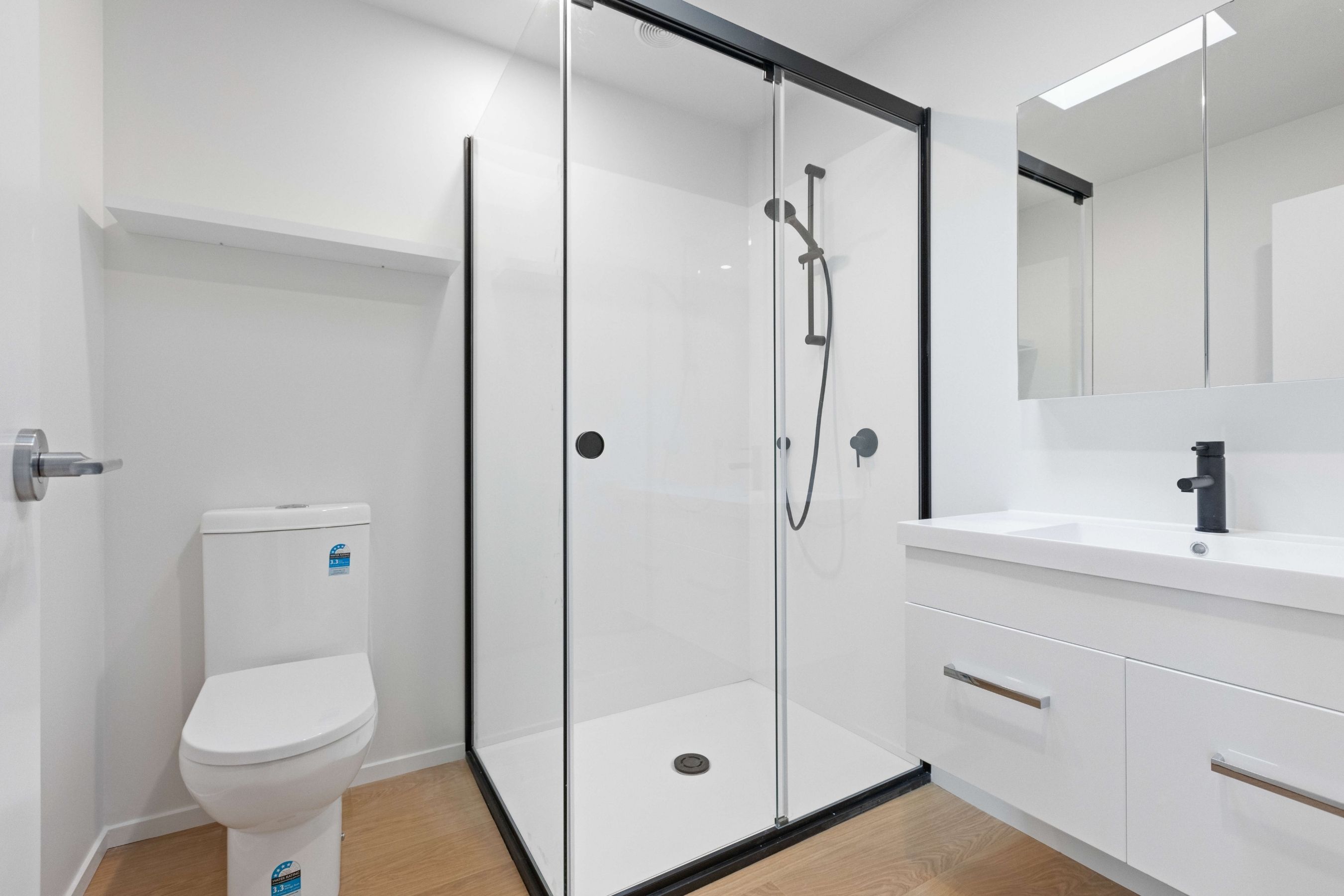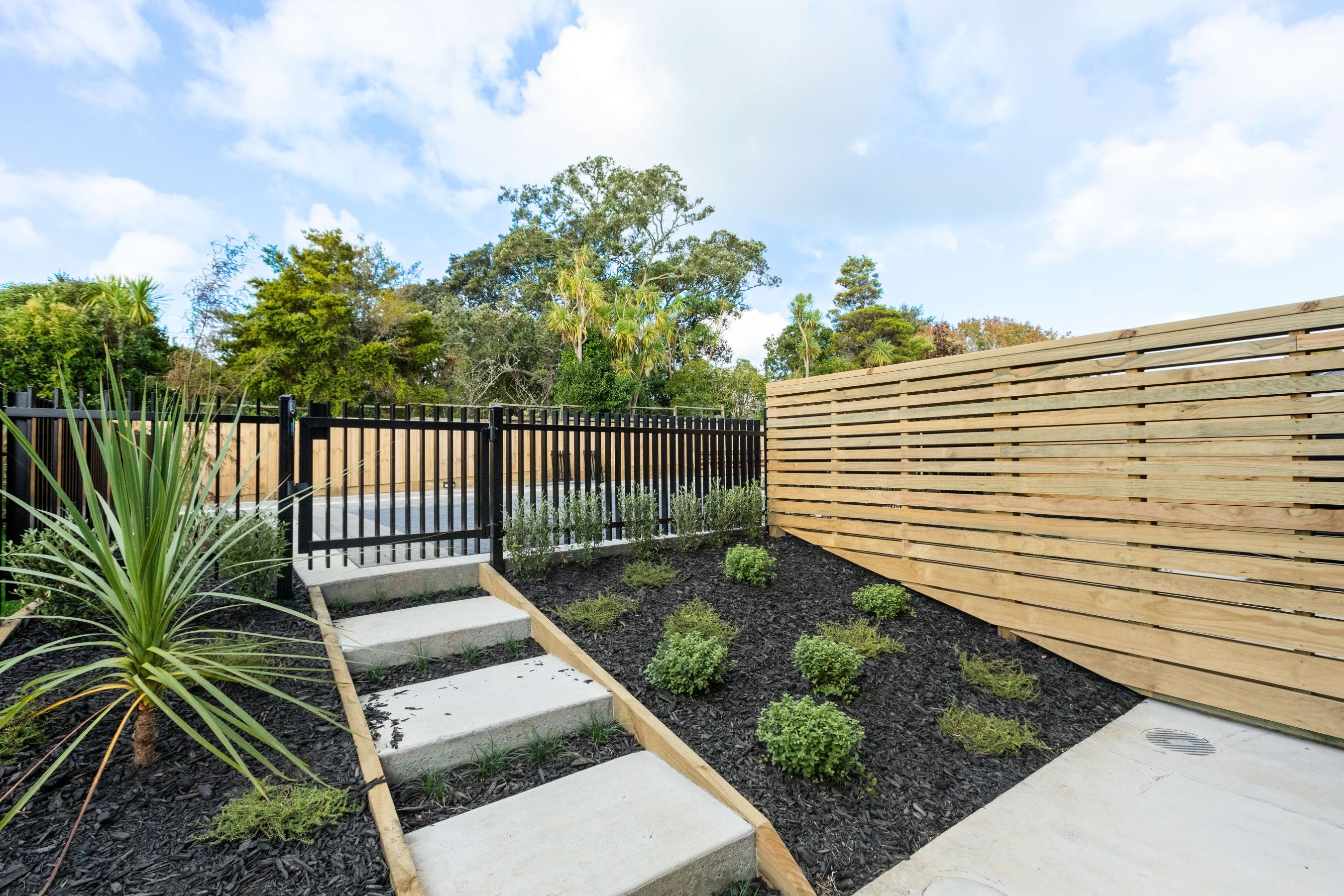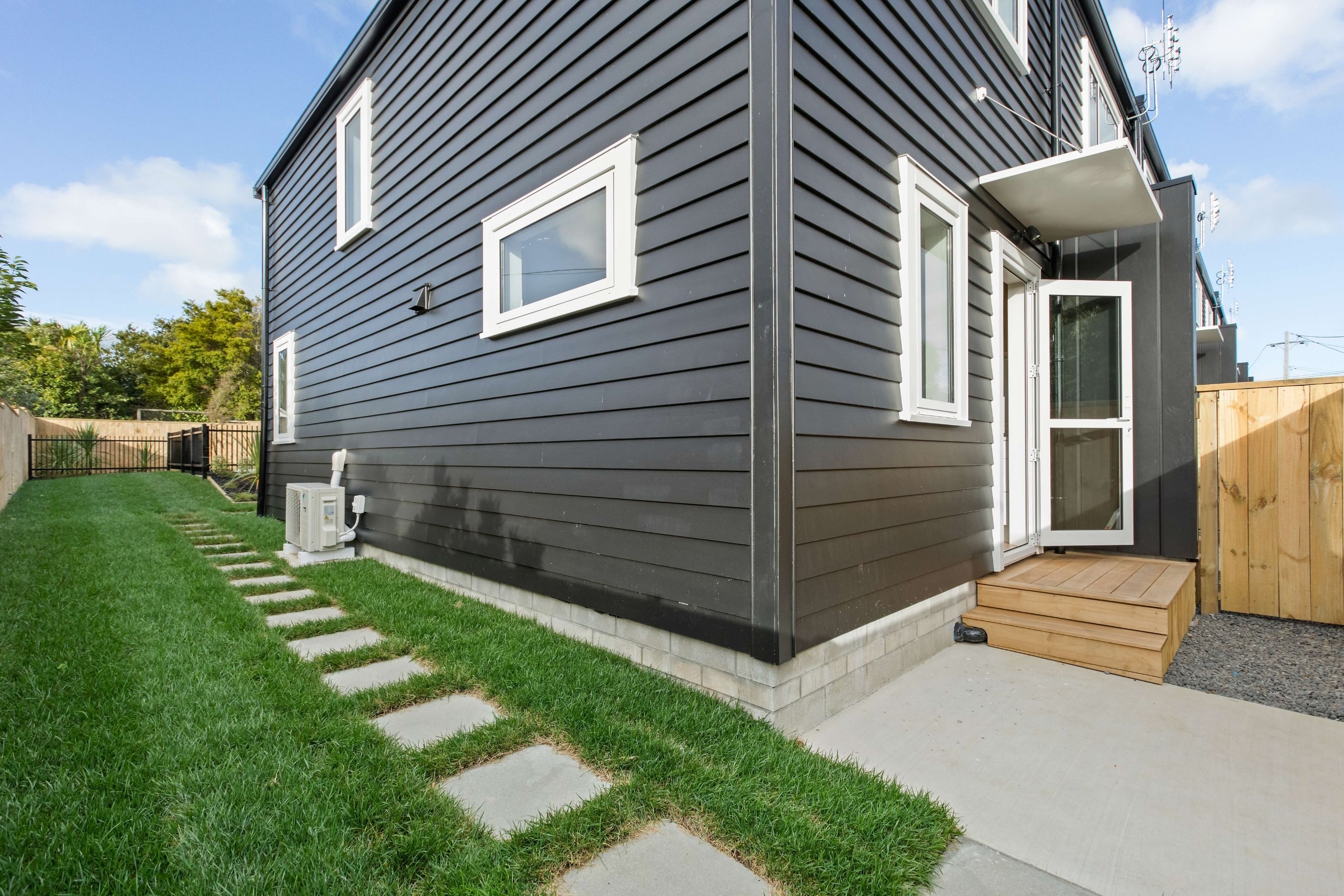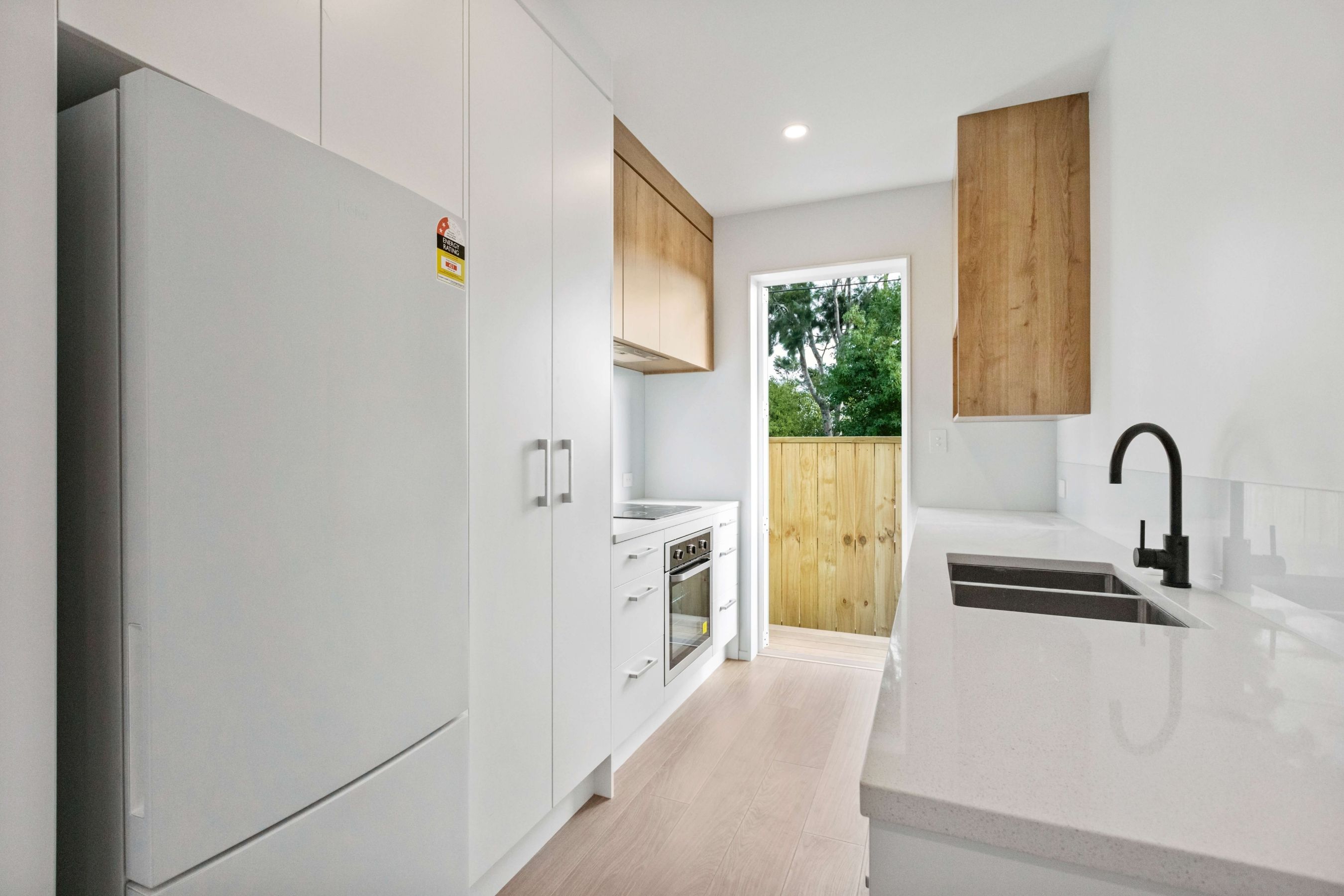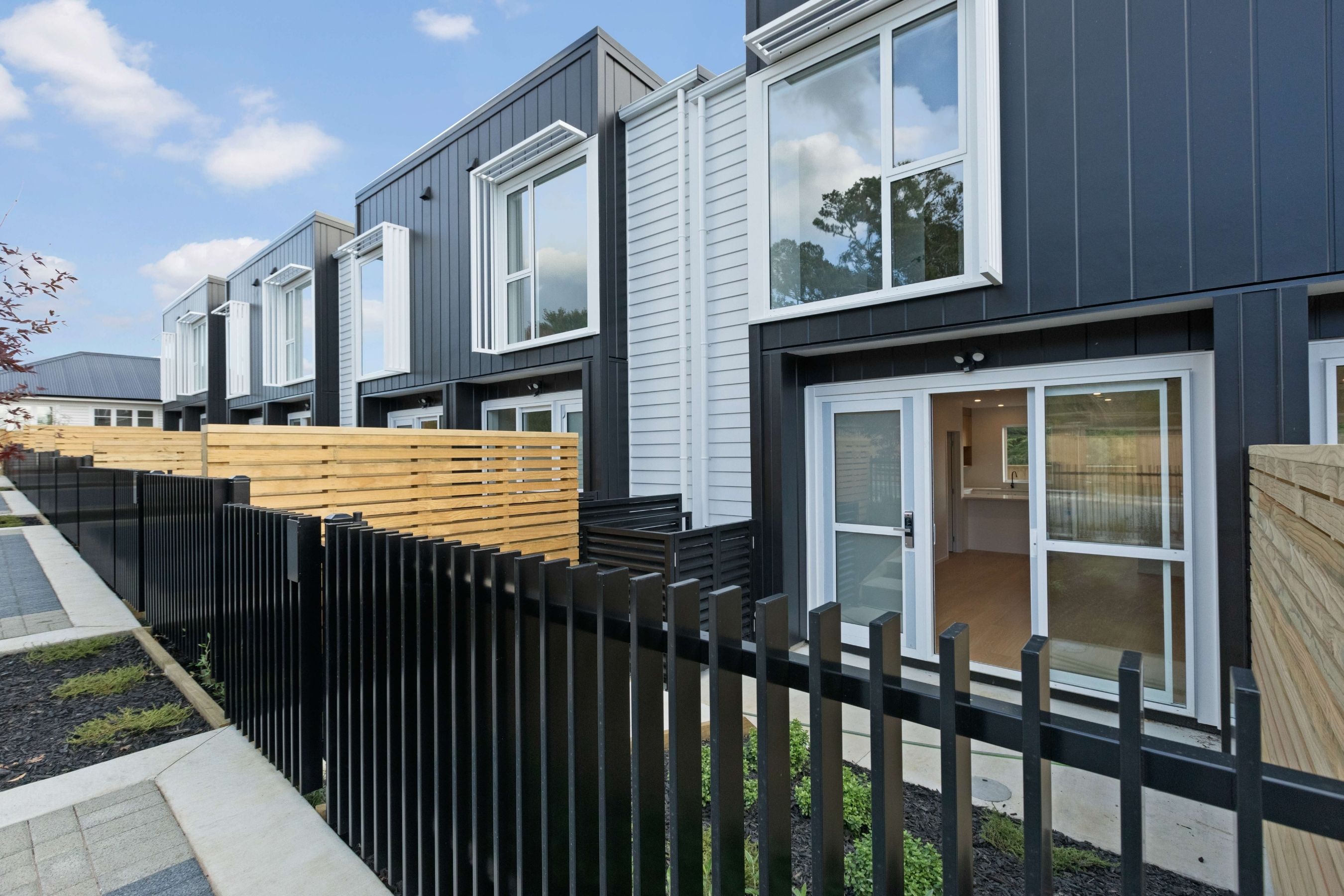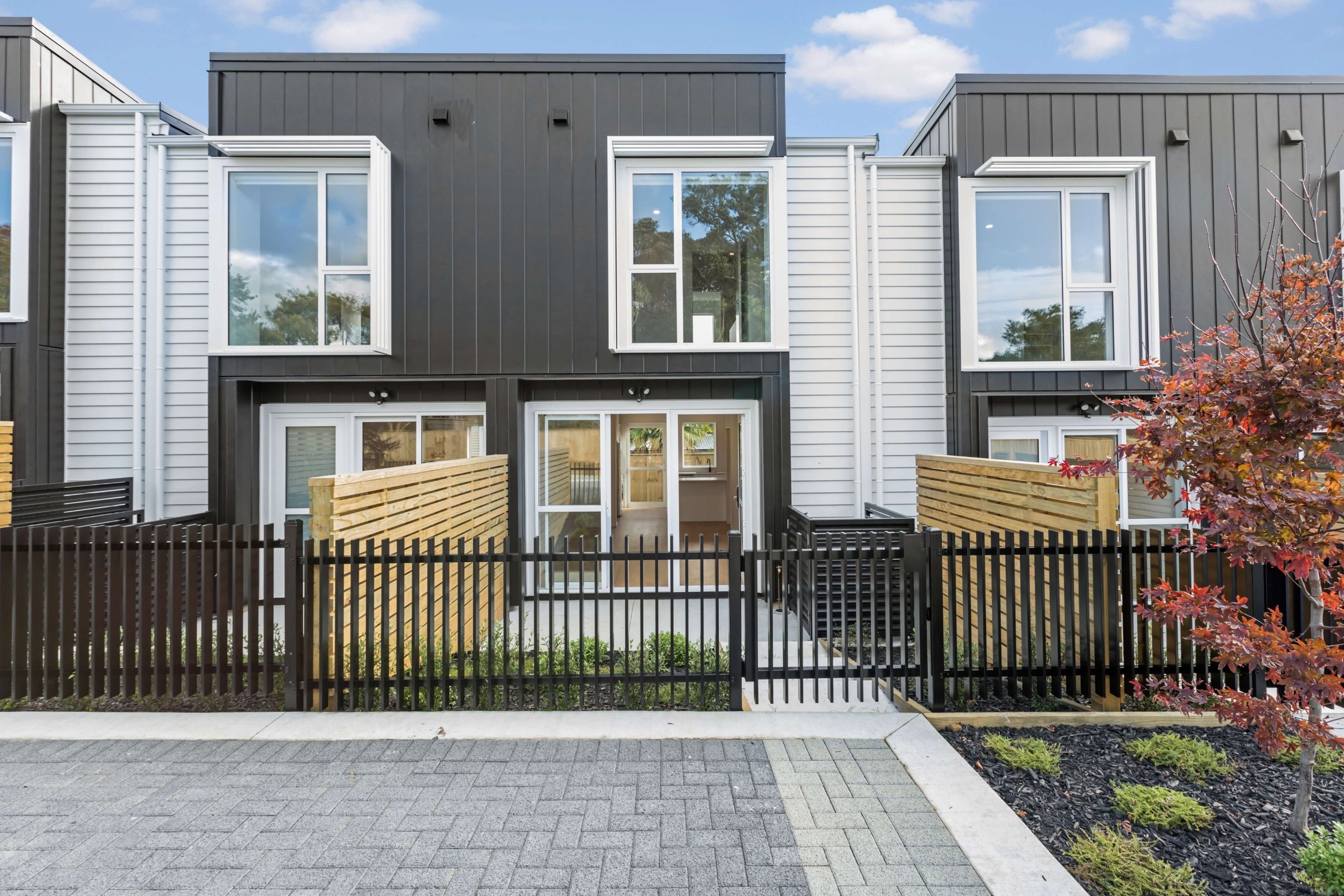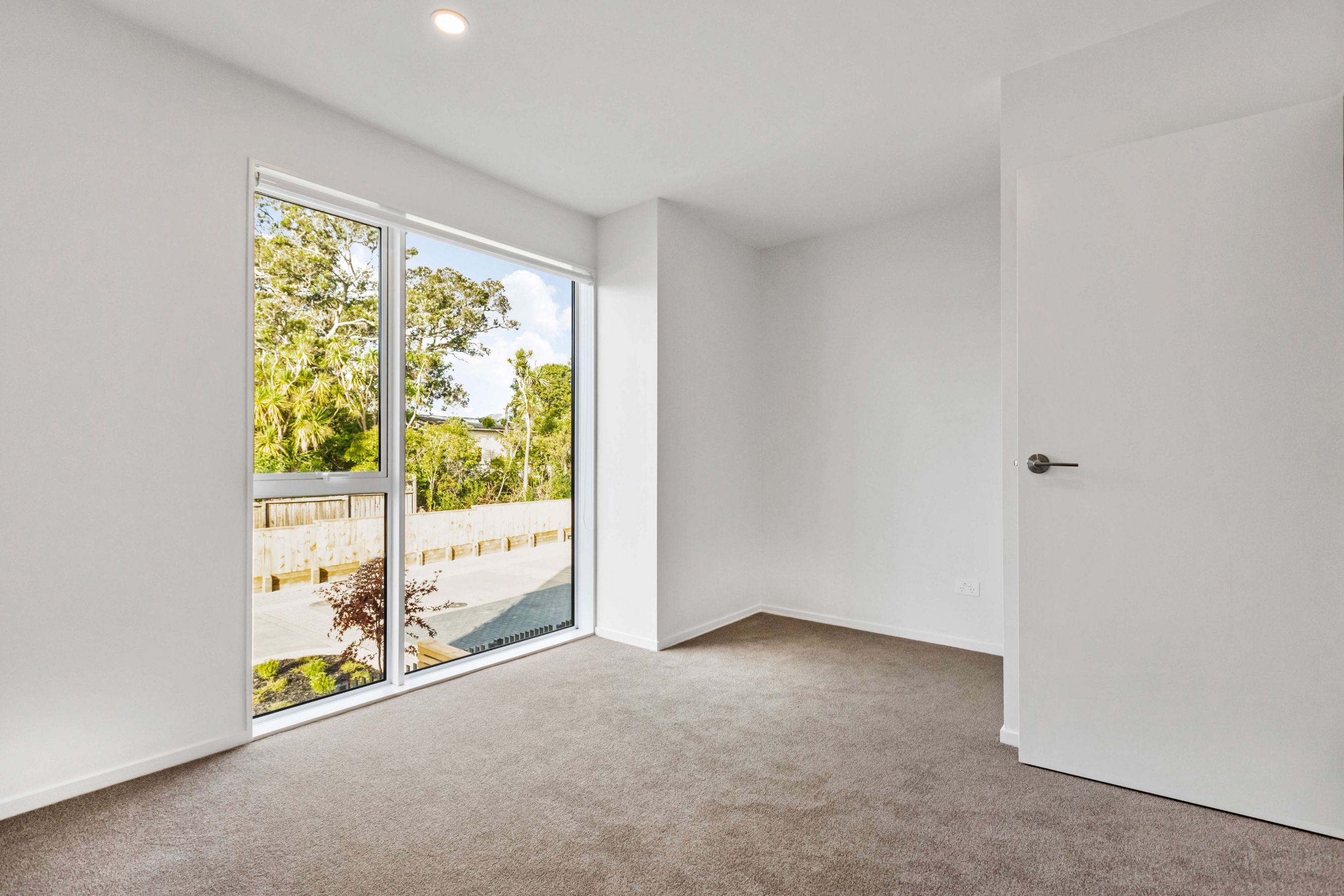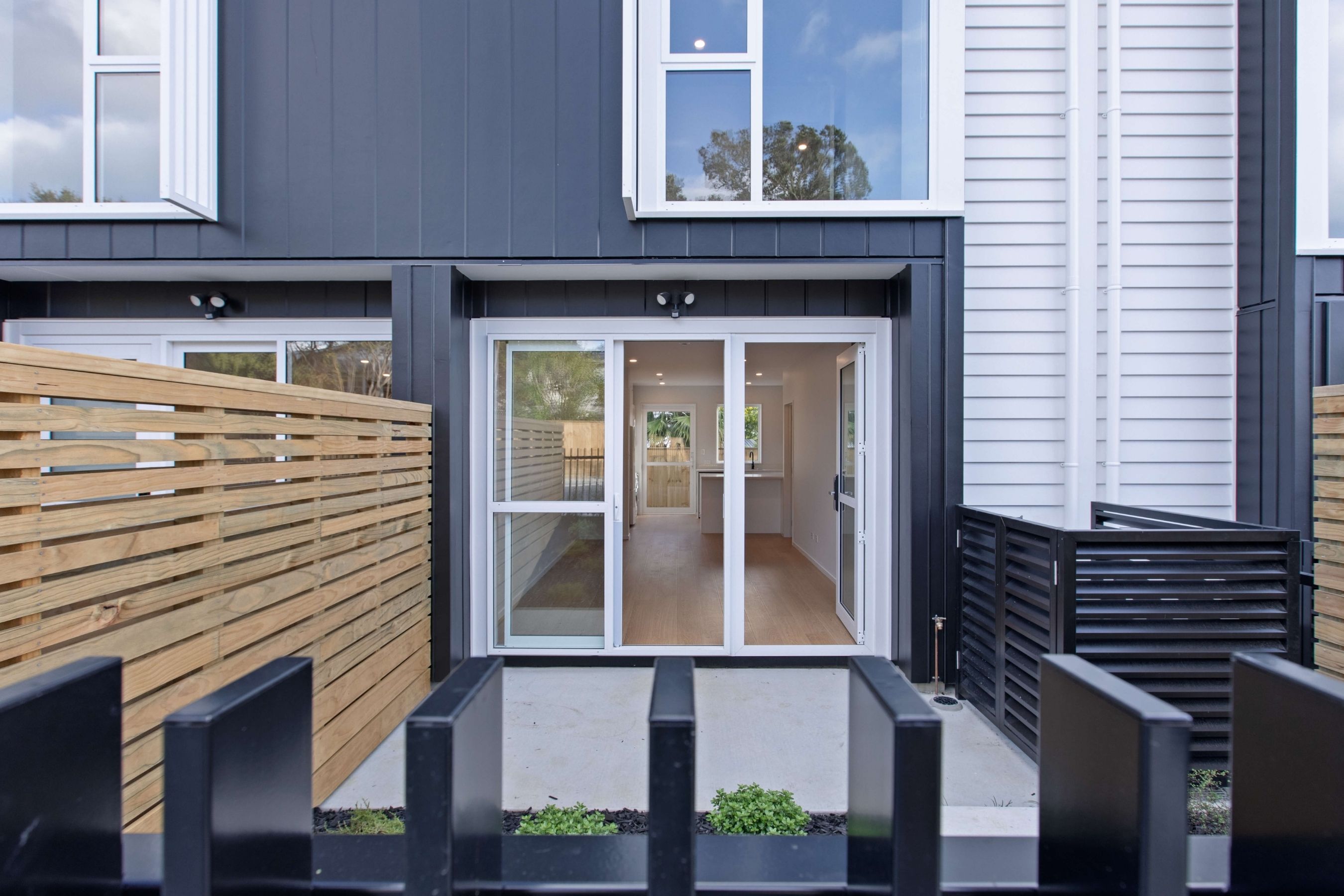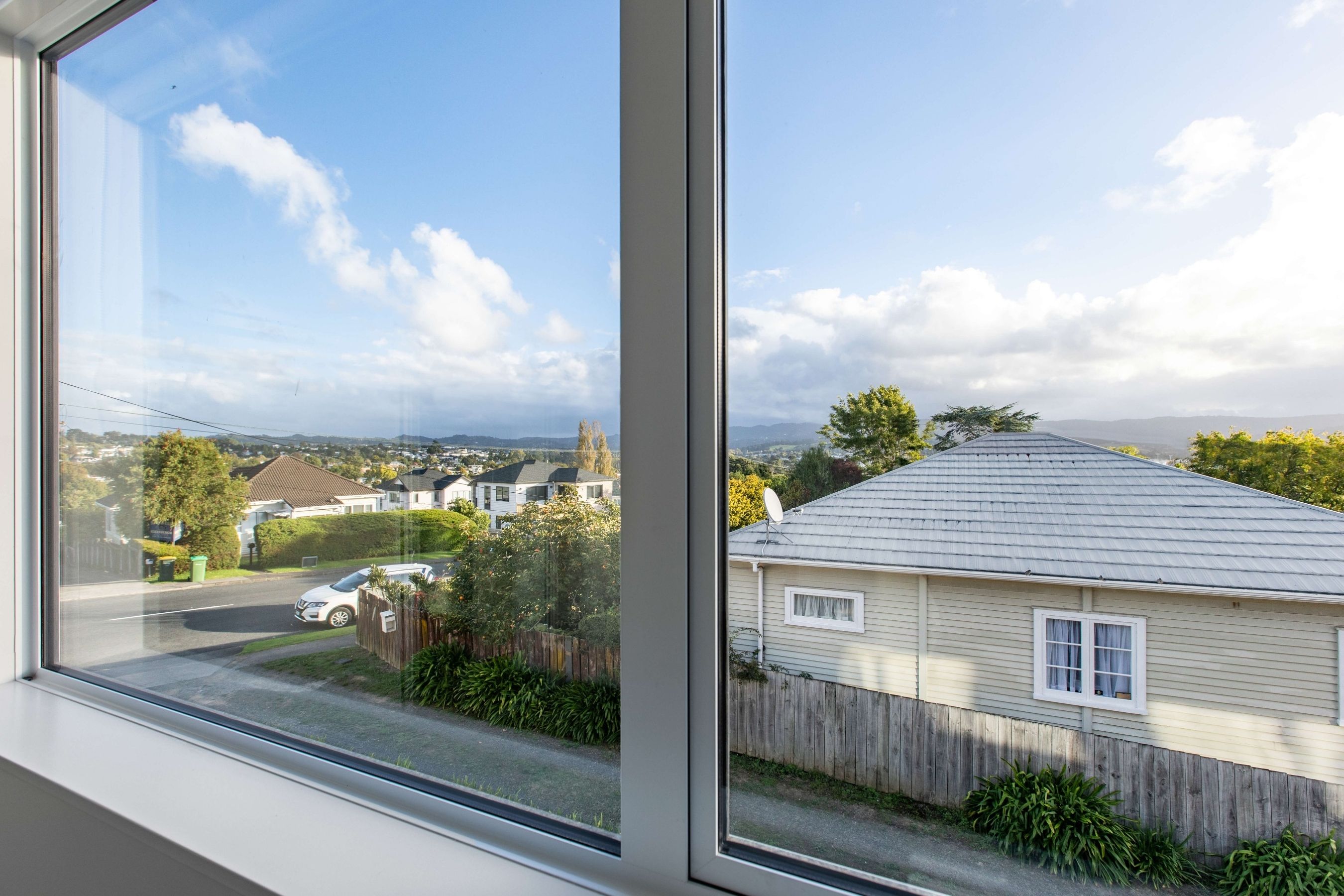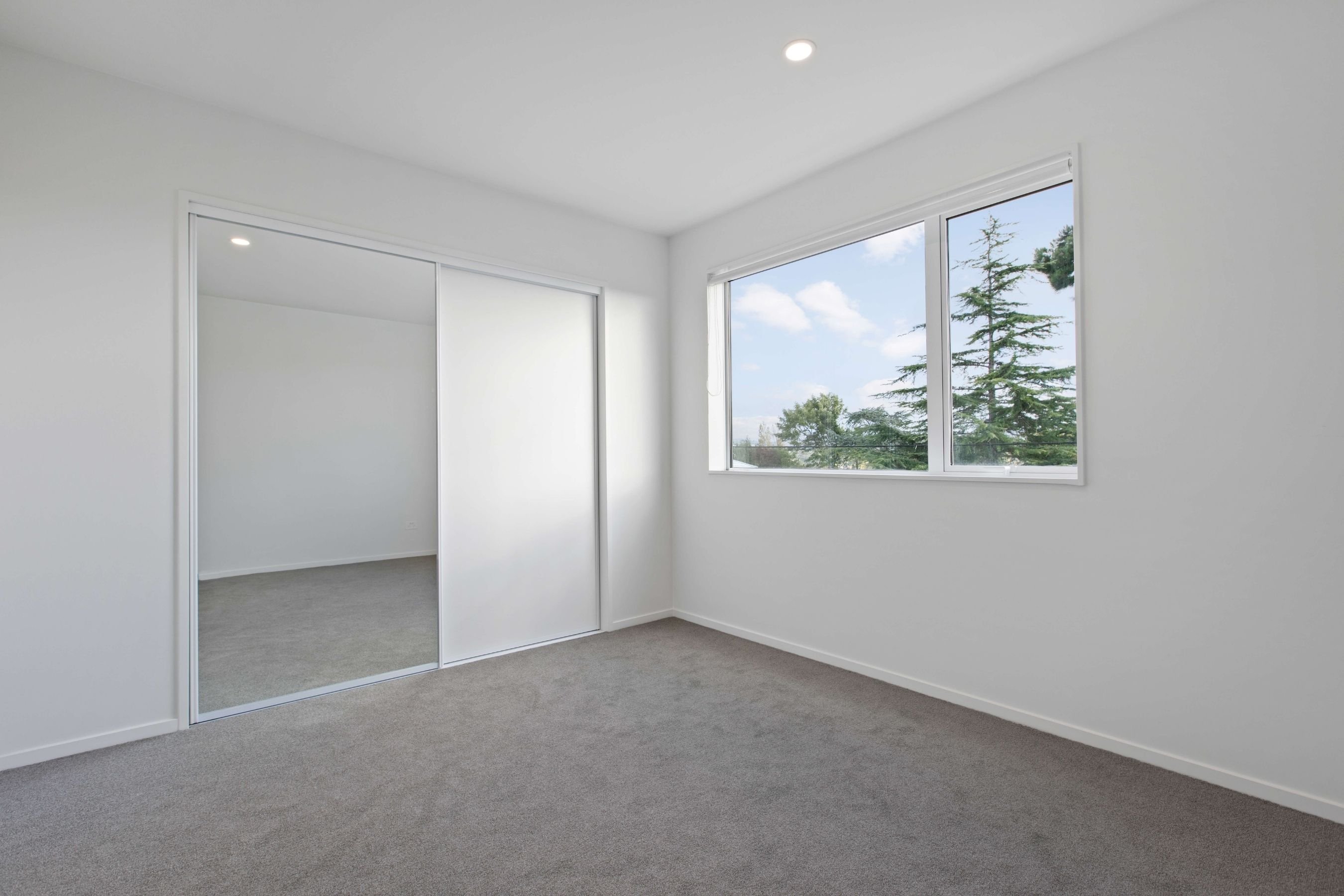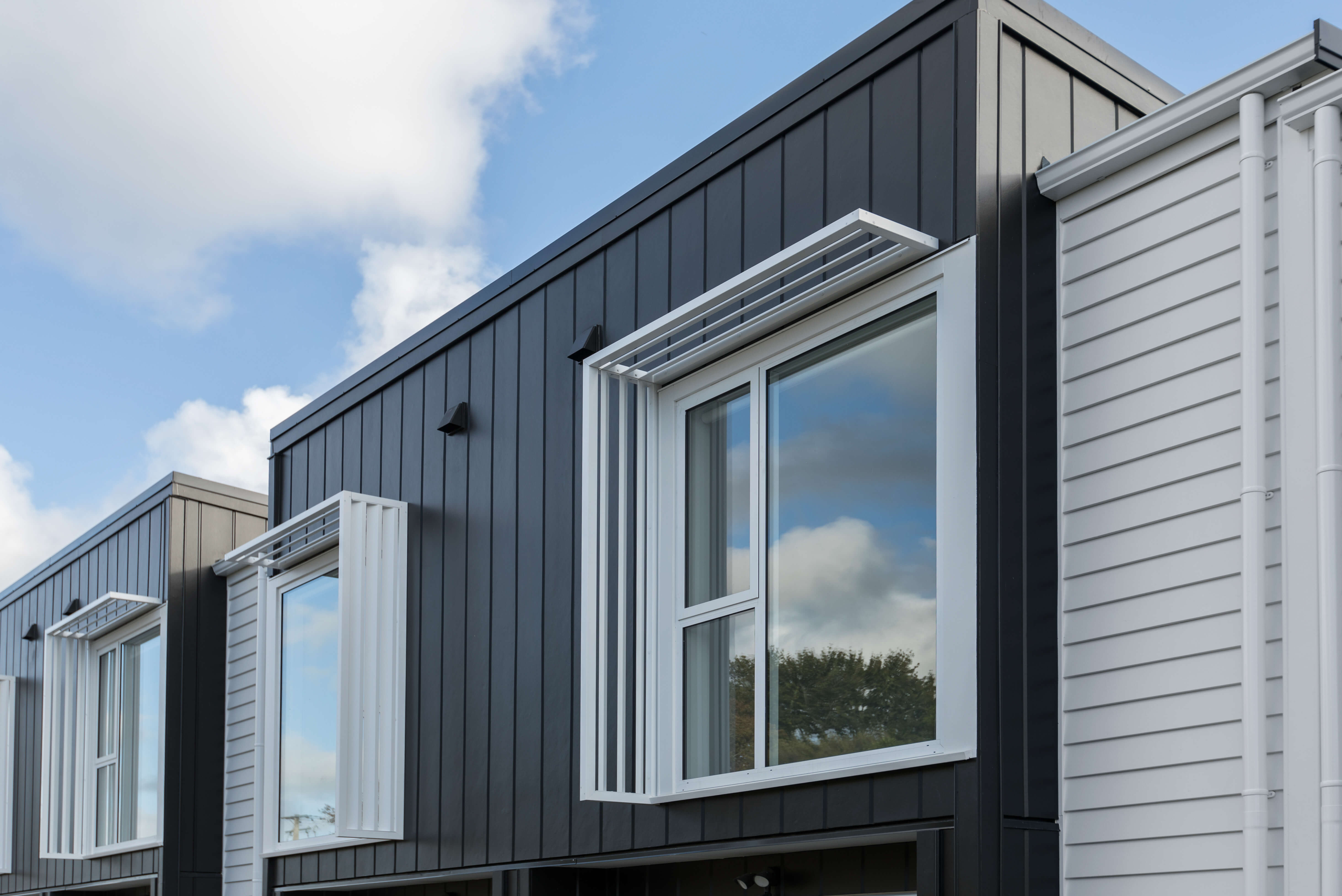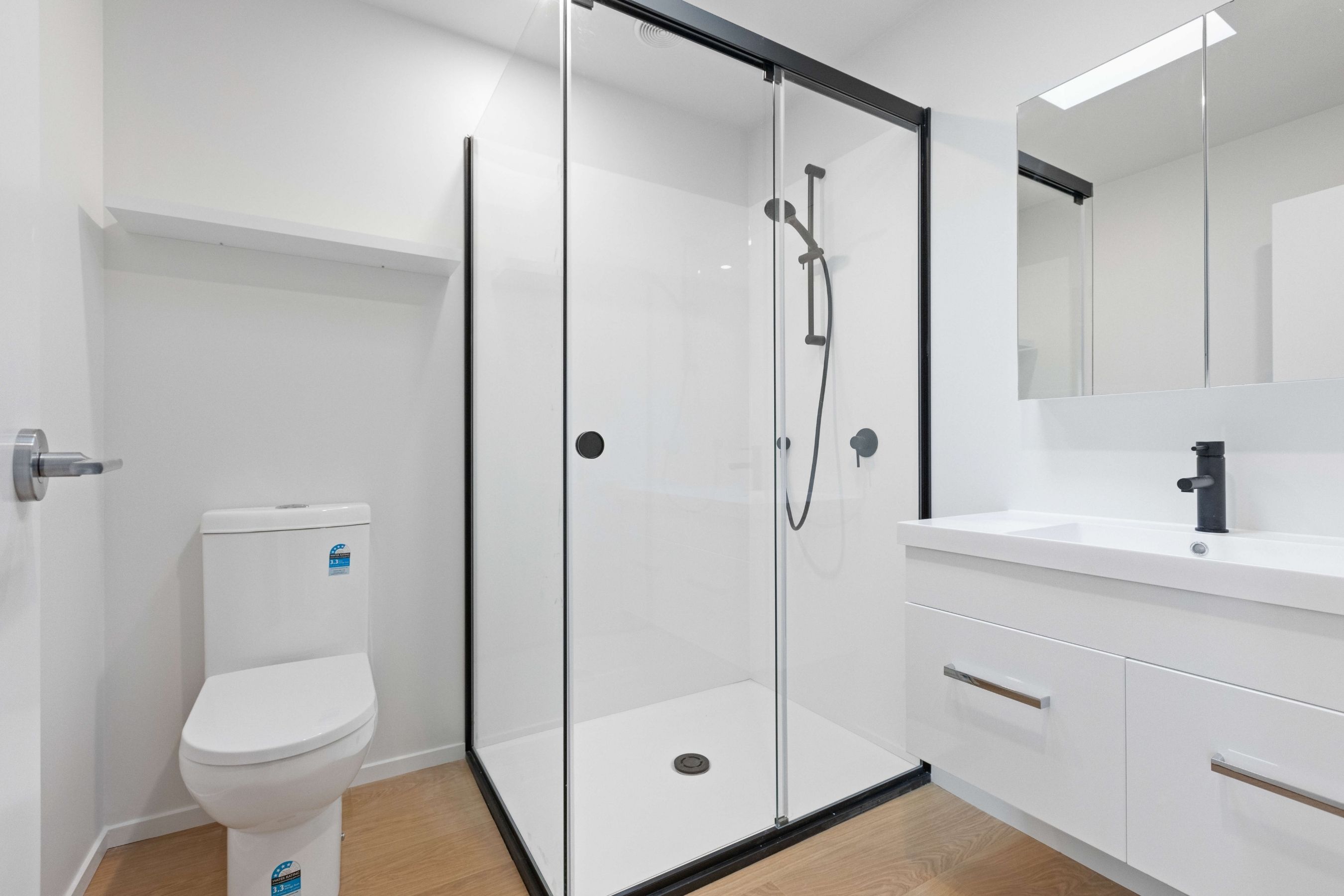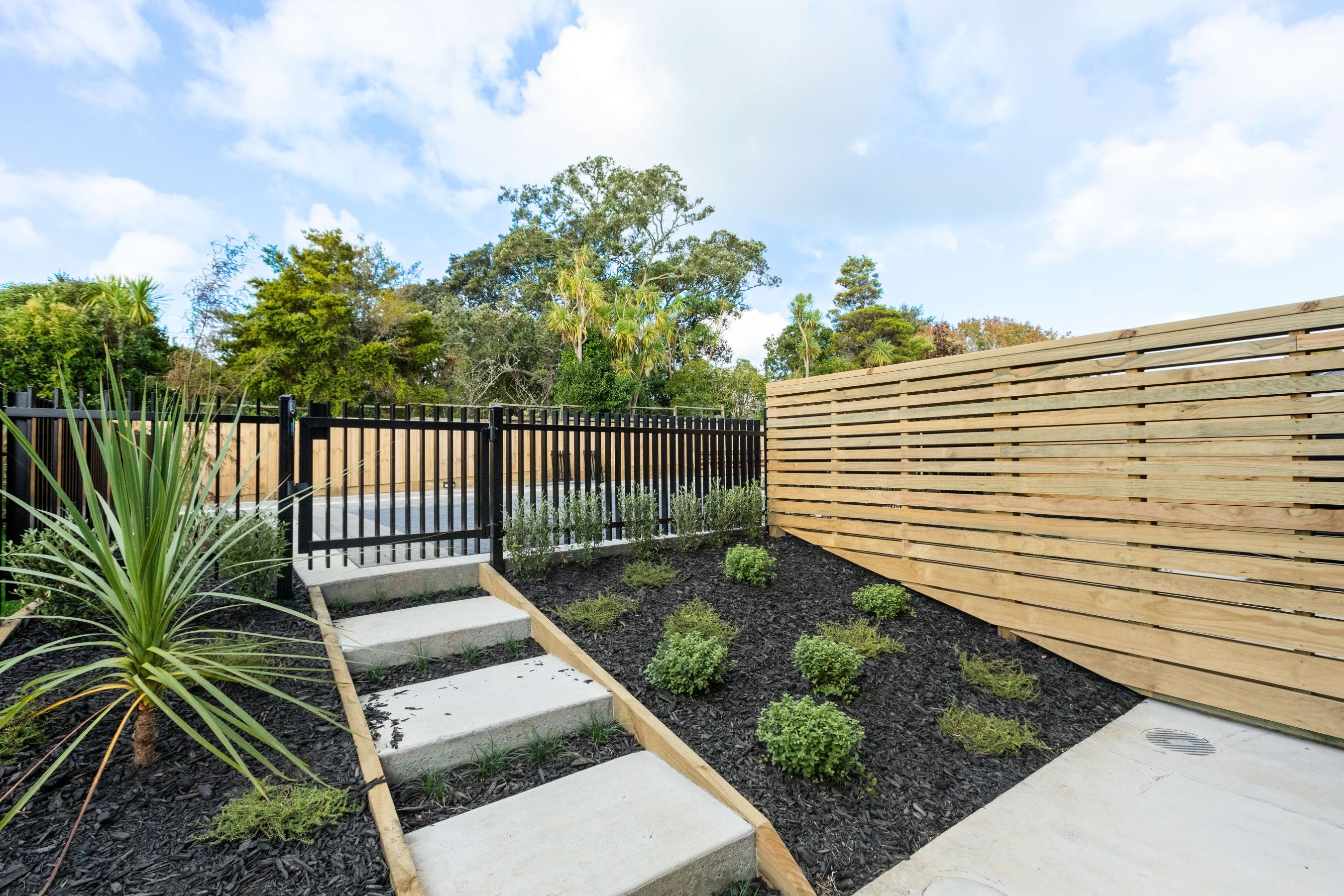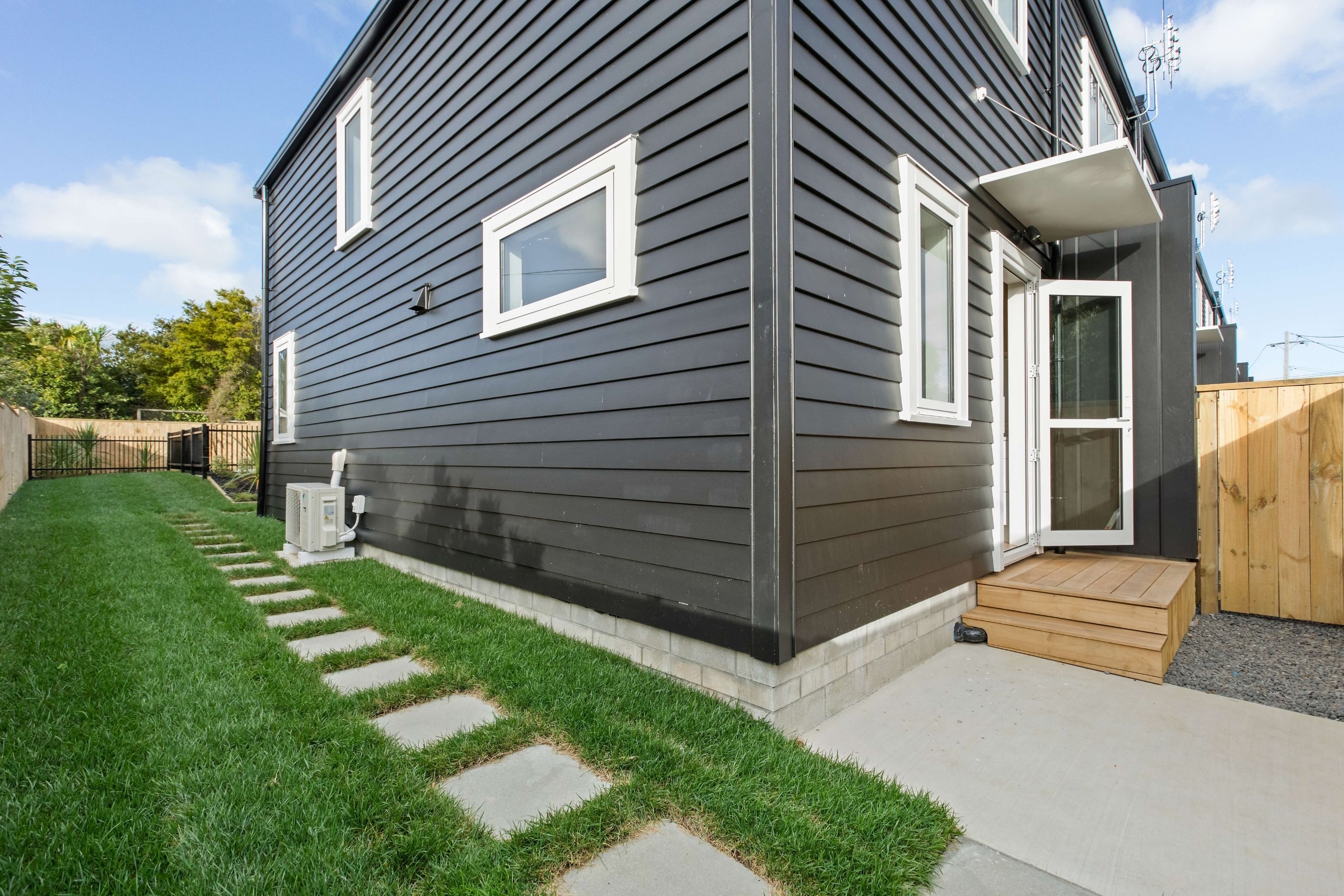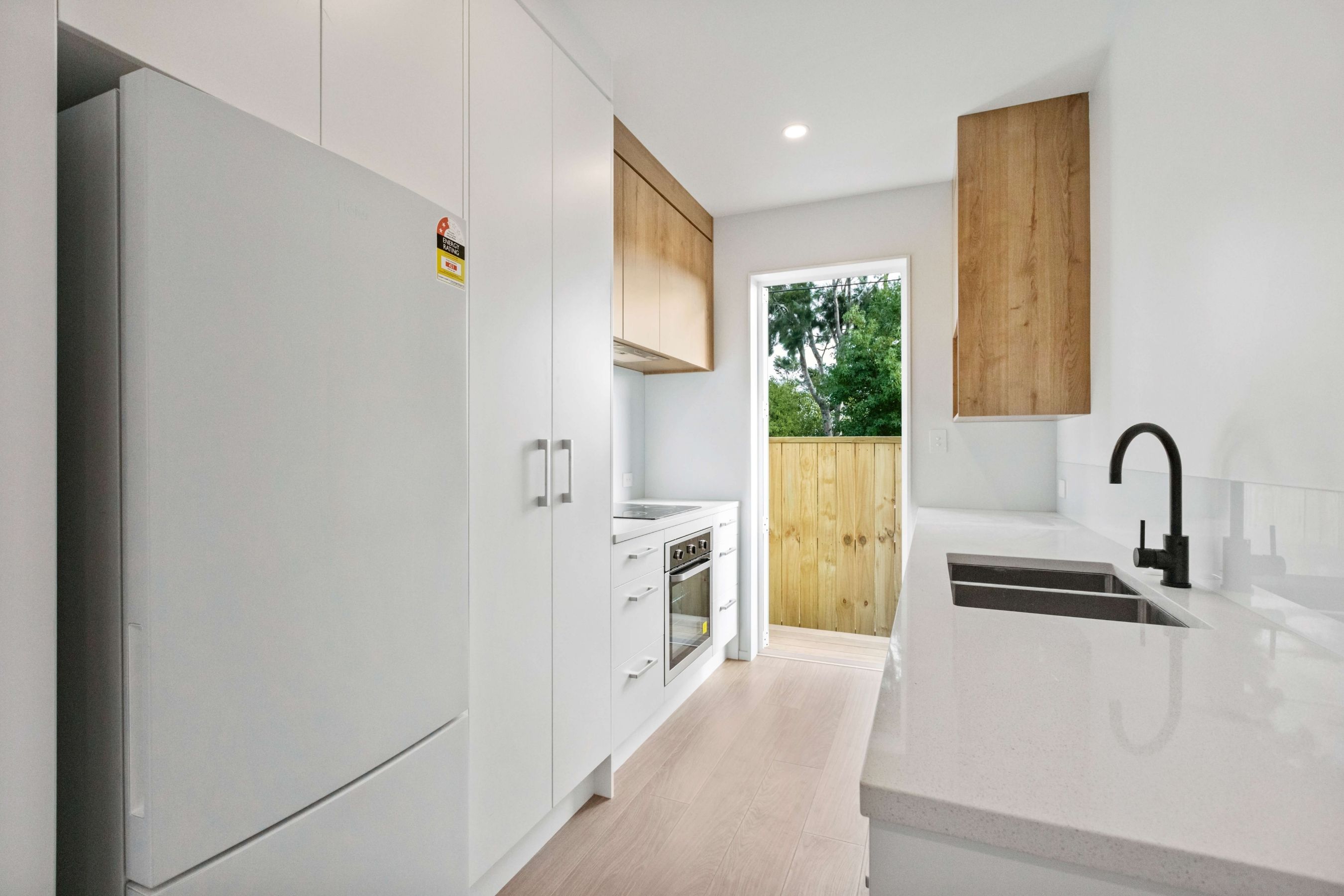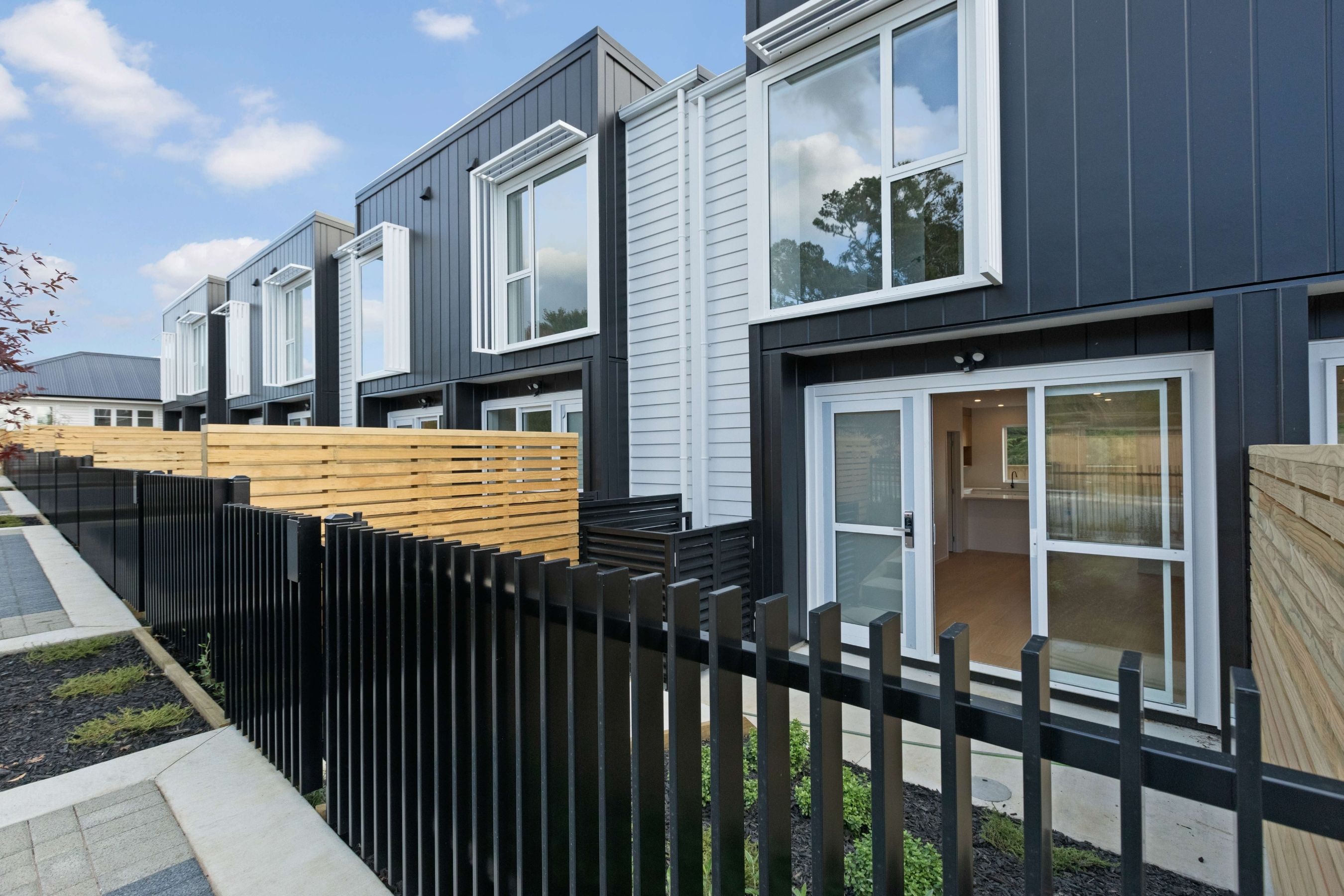 We can align fabrication with your project timelines to meet your install schedules and create a seamless build from start to finish.
Talk to the team today