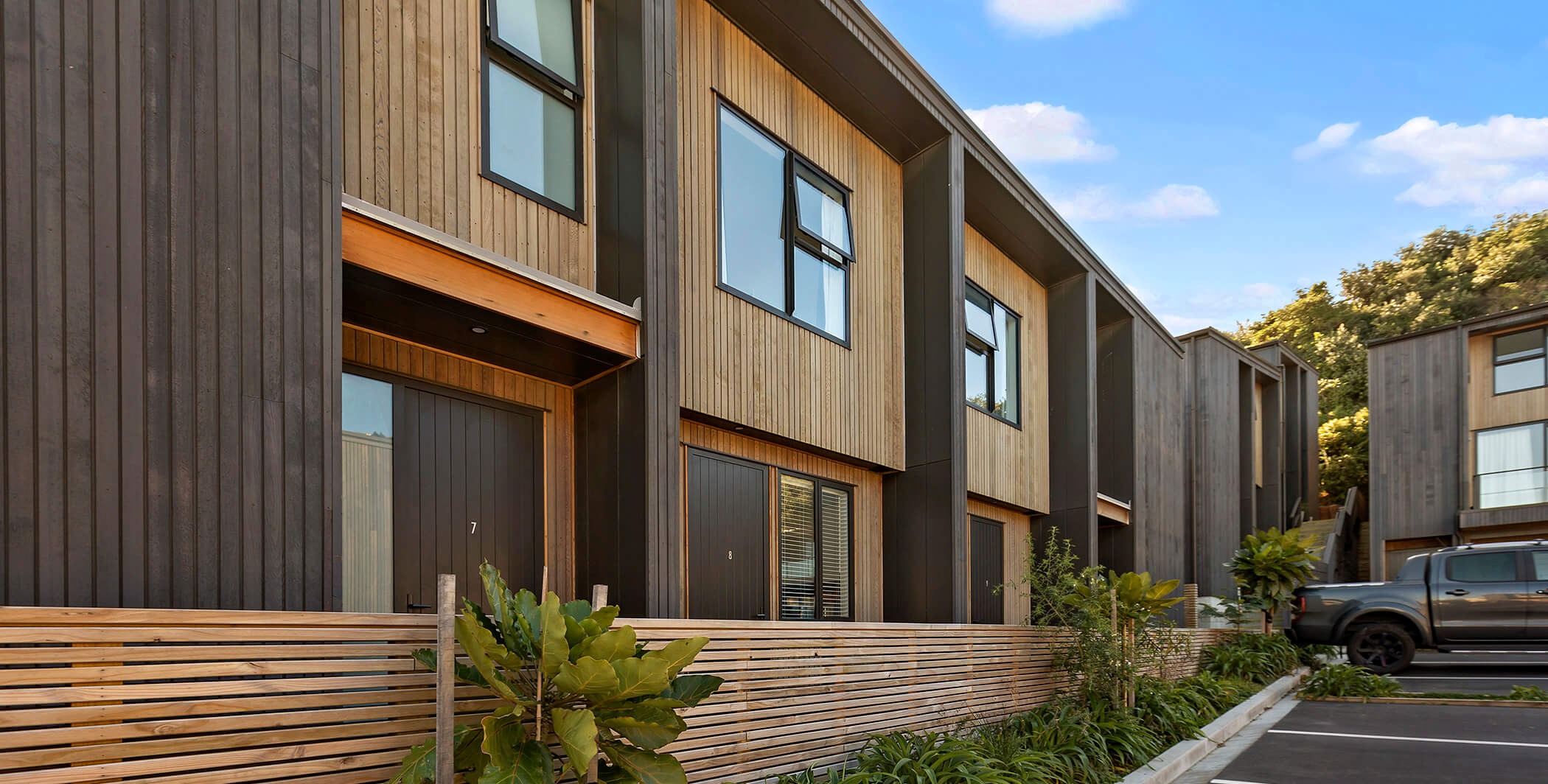 Island Bay townhouse development.
Project name
Trent Street Townhouses
Category
Multi-residential
Location
Island Bay, Wellington
GibbonsCo
Trent Street townhouses are a modern development well-suited for those wanting a low-maintenance, sophisticated, coastal lifestyle. They were developed by GibbonsCo, designed by Novak + Middleton architects, and constructed by Redican Allwood.
Executive townhouses in the capital city
A range of window and door units were required across a total of 17 executive townhouses. These needed to be suitable for extra high wind zones and exposure to nature's elements. As Wellington is famous for its strong gusts that blow from the Cook Straight, it's important that developments along the coast factor these high wind speeds into each stage of the building process.

For this multi-residential development, construction quality and design excellence were deciding factors in every key decision. The team weren't planning your average townhouses - with a higher ceiling height, oak floors, and granite bench tops, these offered high-spec, luxury living! The window and door units therefore needed to be of excellent quality to blend seamlessly into the design.
Requirements:
Suitable for high wind zone area
Deliver to site on time to ensure the developer meets their deadlines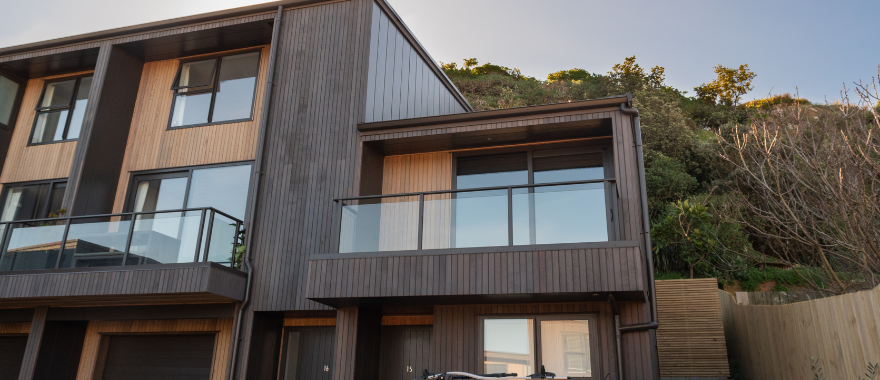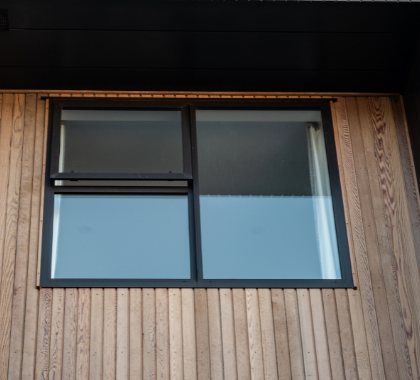 Blending product durability with elegance
UNO supplied 121 window and door units to help complete the 17 executive townhouses in the Trent Street Development. These products all meet the Extra High (2130 Pa) Wind pressure New Zealand Standard 4211, therefore were suitable for installation in this exposed area.

The windows and doors installed also incorporated special, quality features to ensure luxury was continued throughout the townhouses. These included adding large sliding doors to create a seamless indoor-outdoor flow and SoundStop glass to reduce sound intrusion.

UNO enjoyed working with GibbonsCo and Redican Allwood on this project. We appreciate the feedback received from Redican Allwood's Project Manager, Andy McGowan. Check out the video to hear what he has to say about the project!
Window & door units
A total of 121 units were supplied across the 17 townhouses with a range of aluminium awning windows, sliding doors, and entrance doors.

Duratec powdercoat
Duratec Matt Ironsand was the selected powdercoat finish. Duratec is a super durable hardwearing finish suitable for coastal areas. It has excellent colour retention and comes with a 20-year aluminium colour warranty.

SoundStop glass
Clear laminate double glazing was used in these townhouses. SoundStop was also installed to reduce noise and fading, improving the occupants' quality of living. This includes special interlayers between the glass that have been developed to dampen sound transmission. Residential suite
The residential suite was used as they are suitable for the majority of housing and multi-residential environments. A focus on the strength of each element ensures long-lasting durability and safety.
A combination of window and door styles were used in these townhouses to create a practical living space.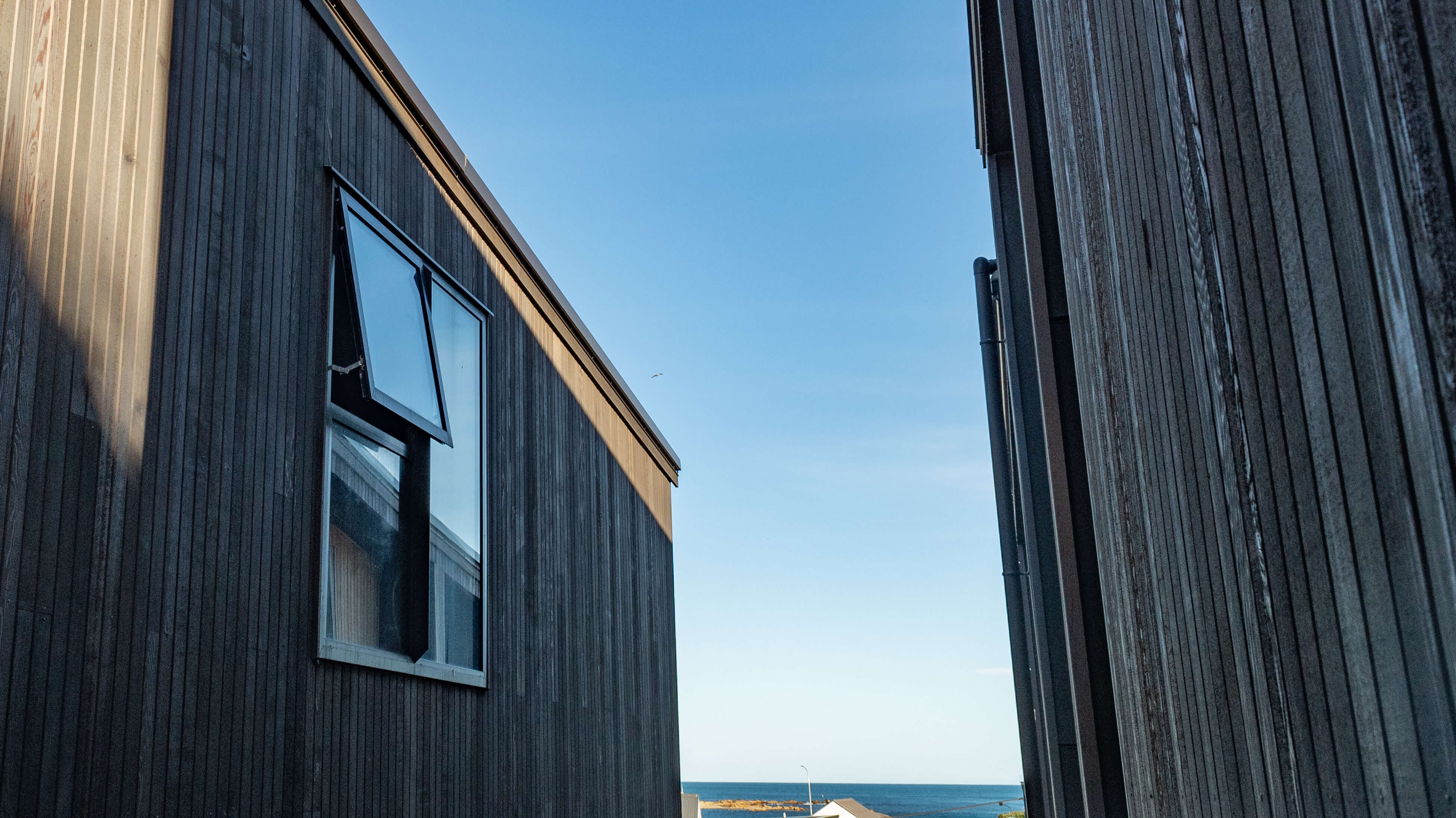 Awning windows
Awning windows are hinged at the top with openings at the bottom. These were used alongside fixed windows for their classic style and functionality. They're easy to use and great for ventilation.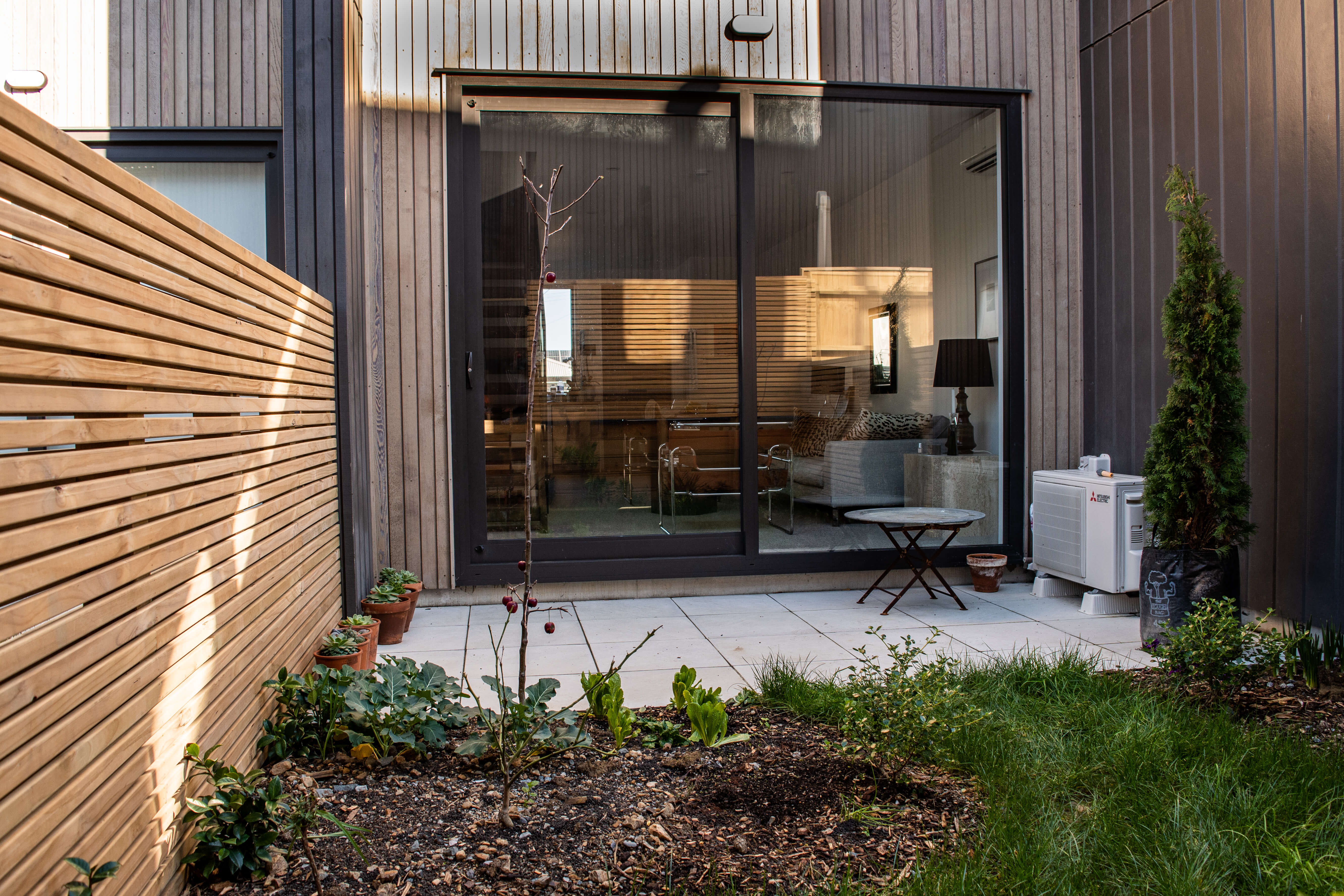 Sliding doors
Sliding doors were used on this project as they provide a bigger opening and allow people to connect between the inside and outdoor areas with ease.
Entrance doors
Powdercoated entrance doors were used at the front of all of the new townhouses in this development to make a statement entry and provide a functional access way.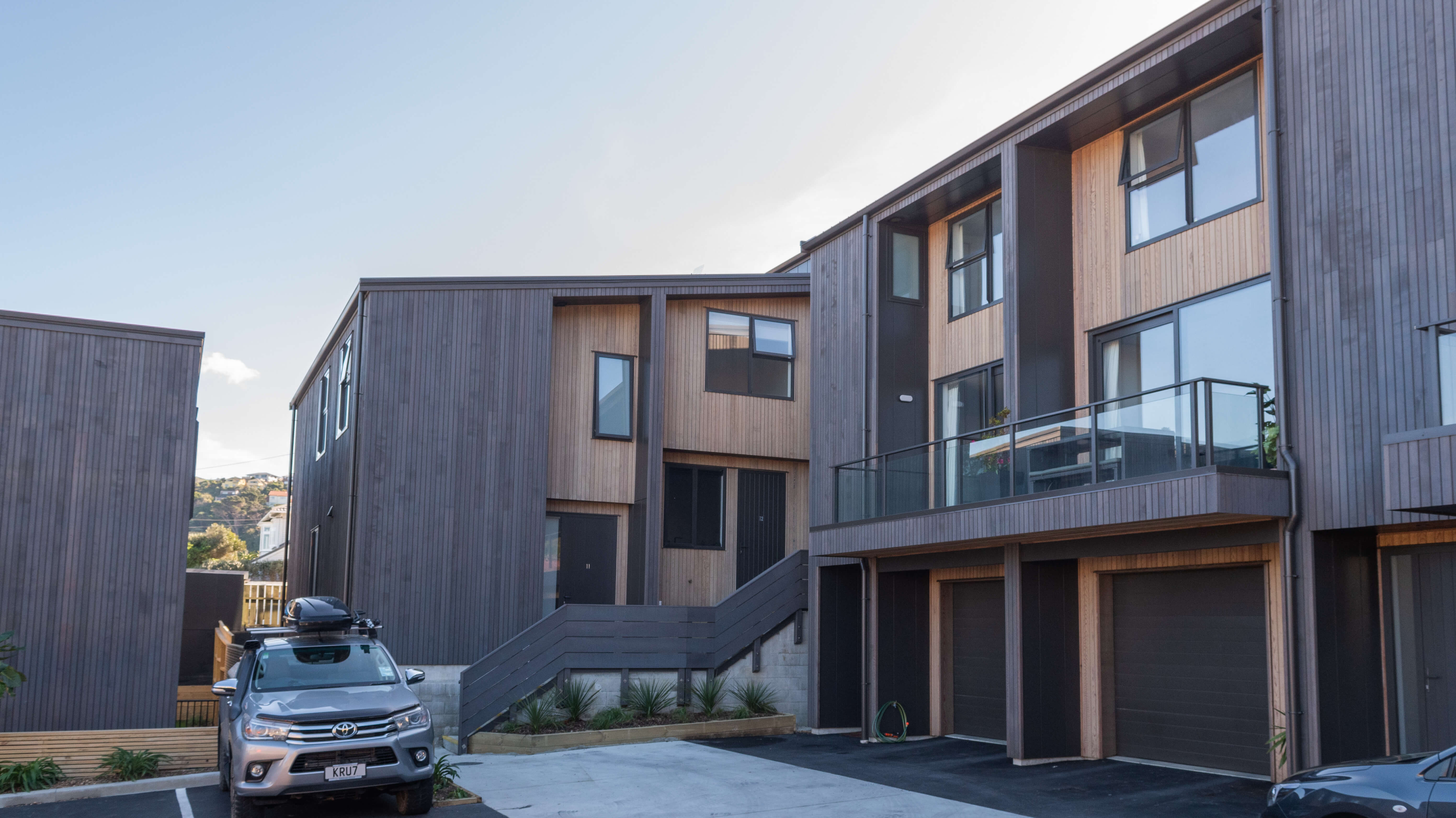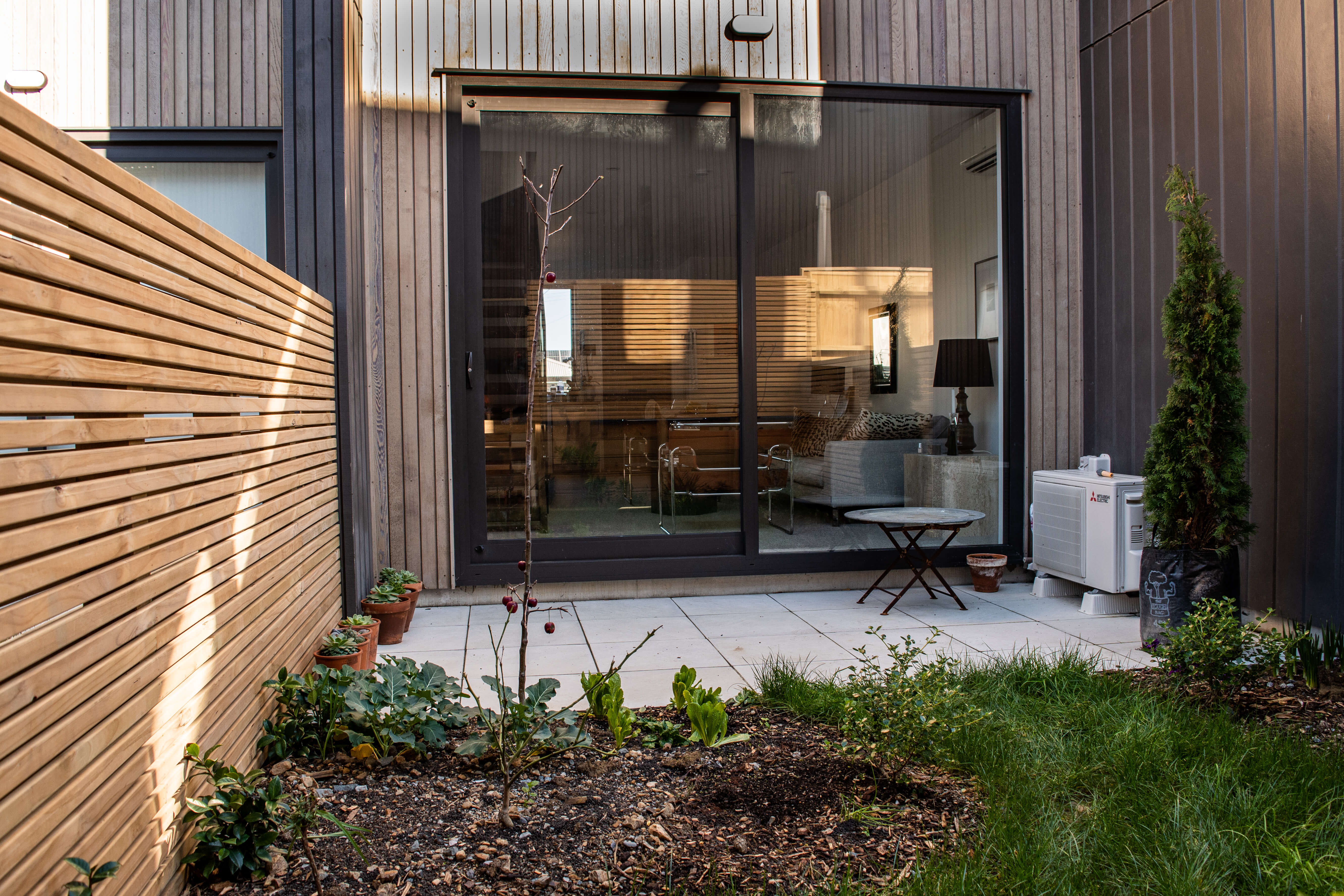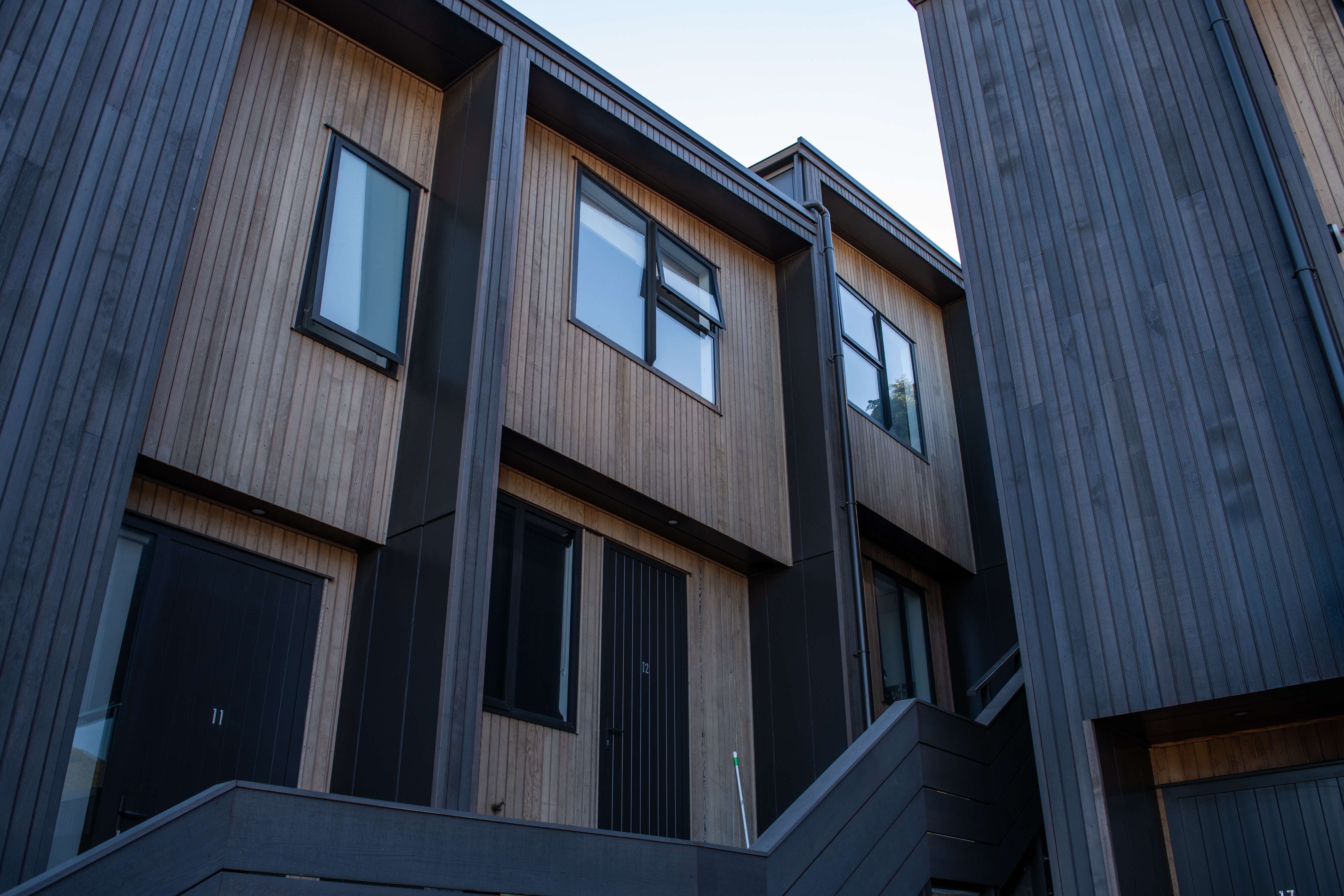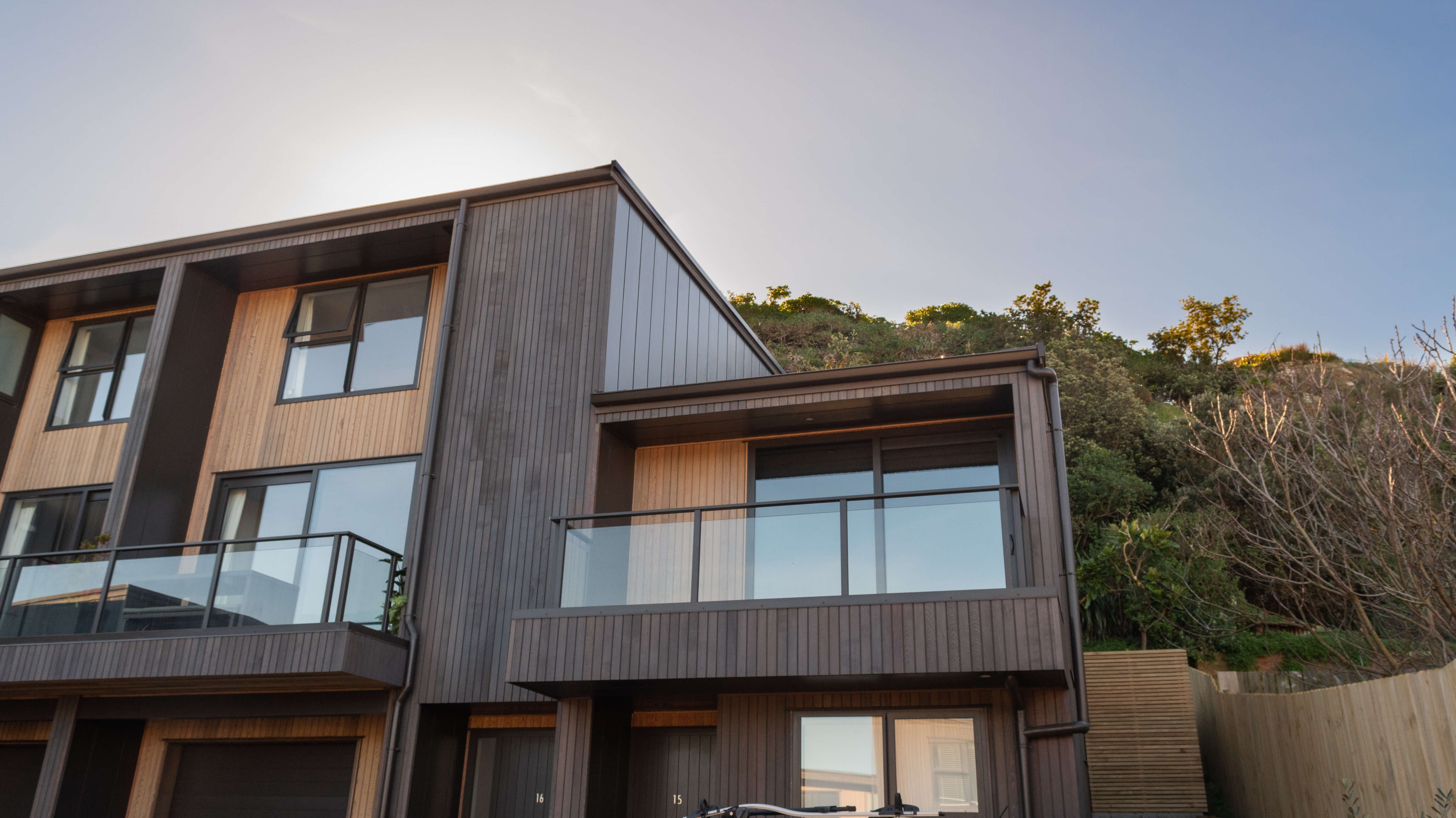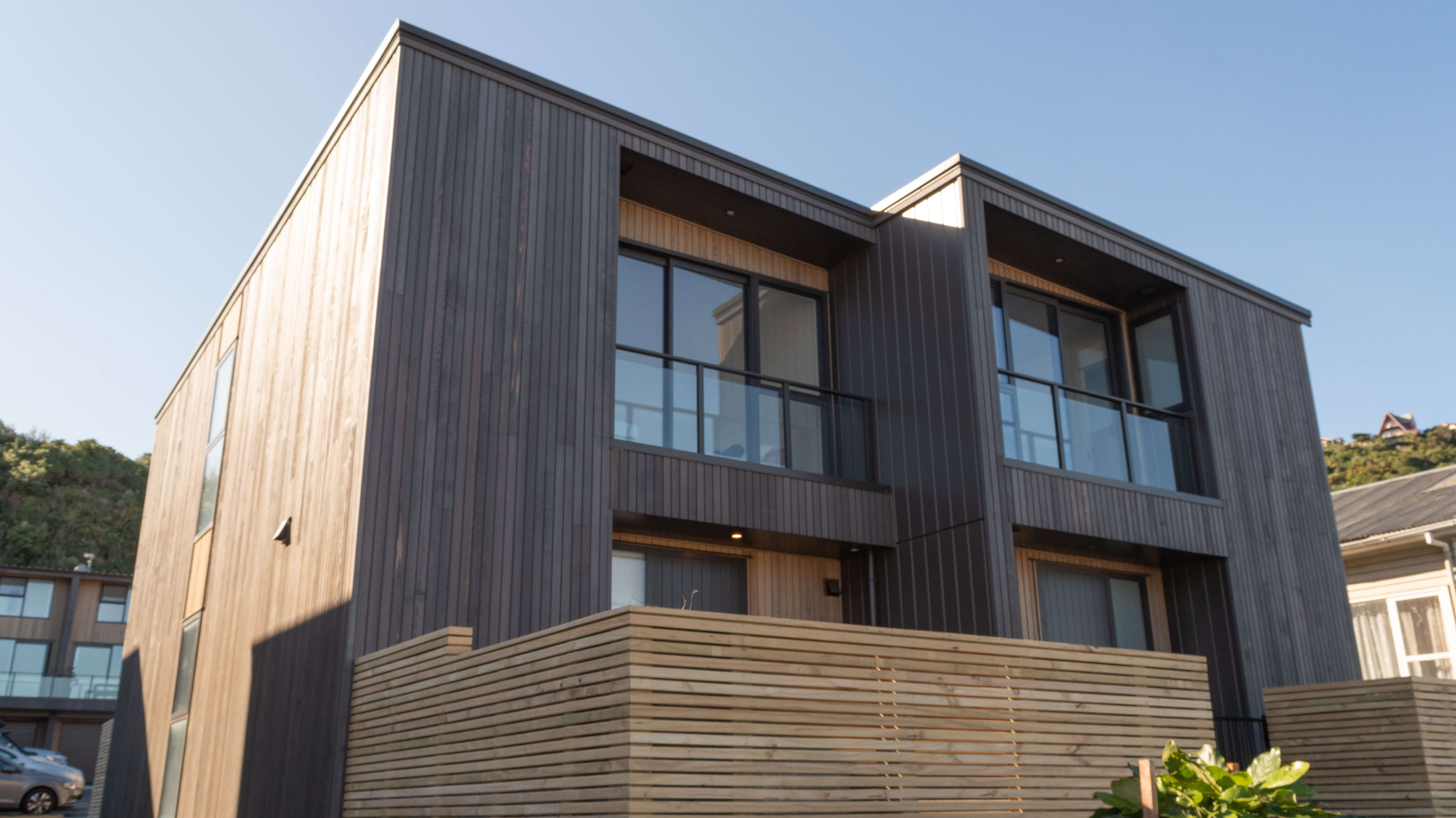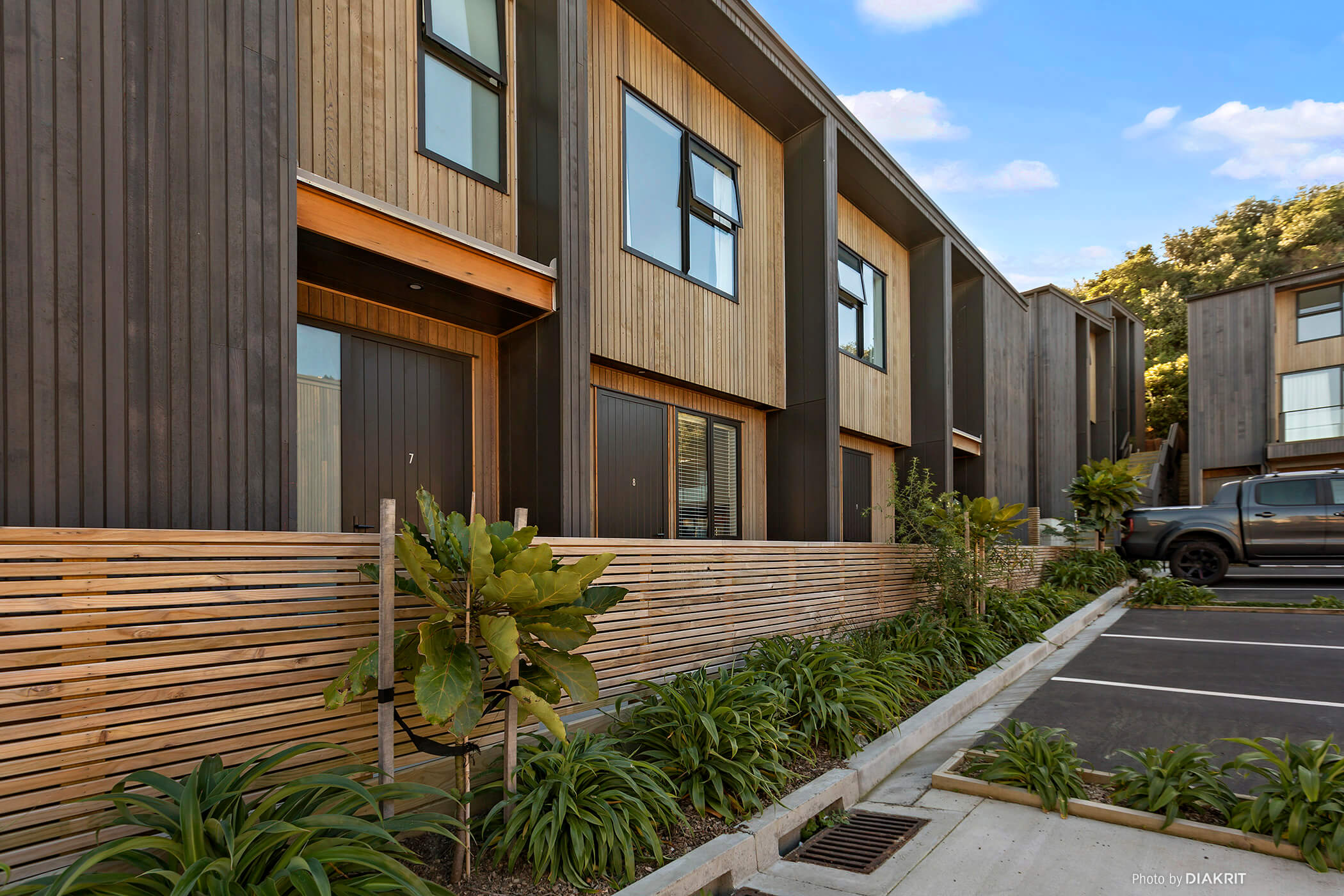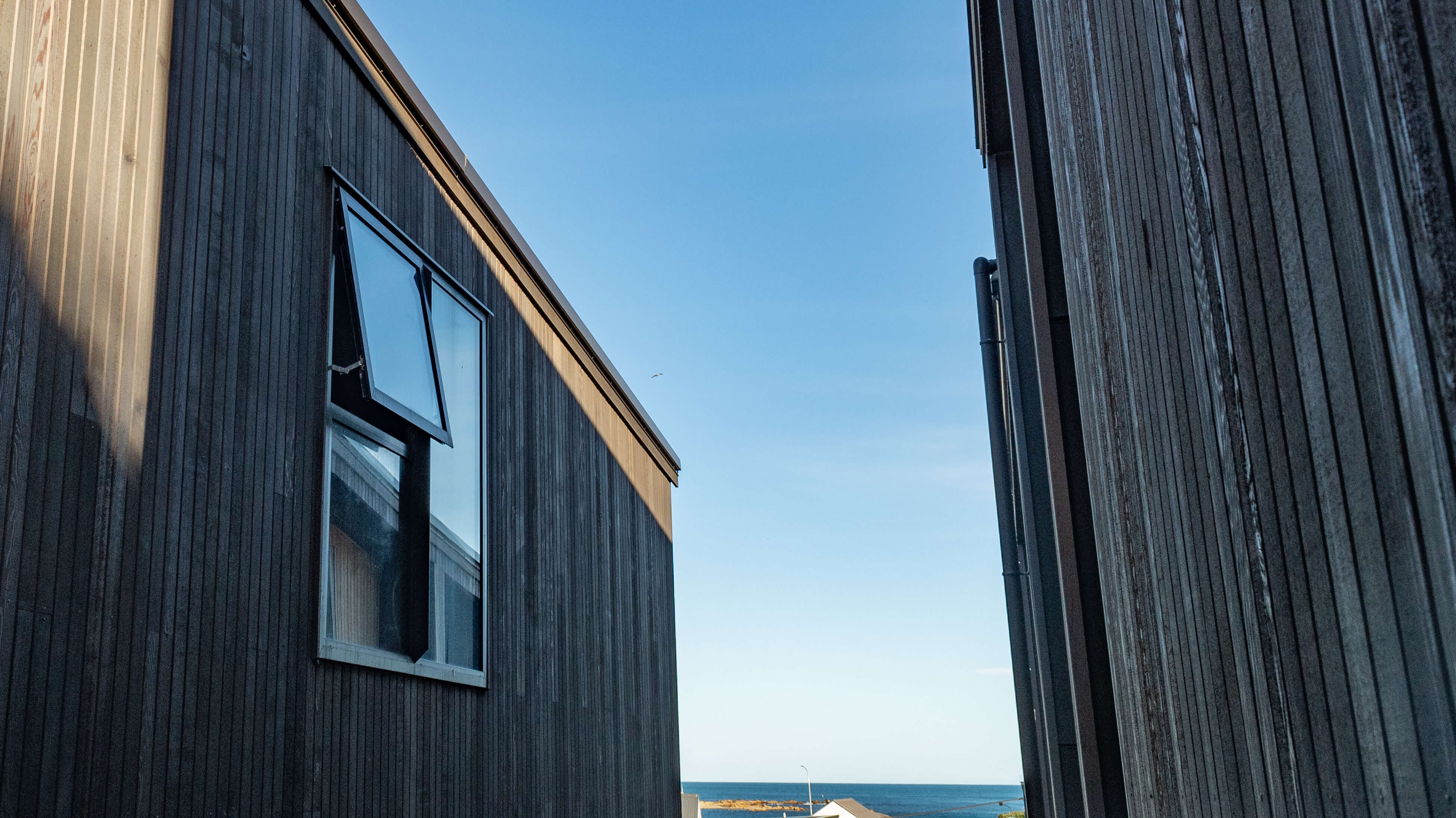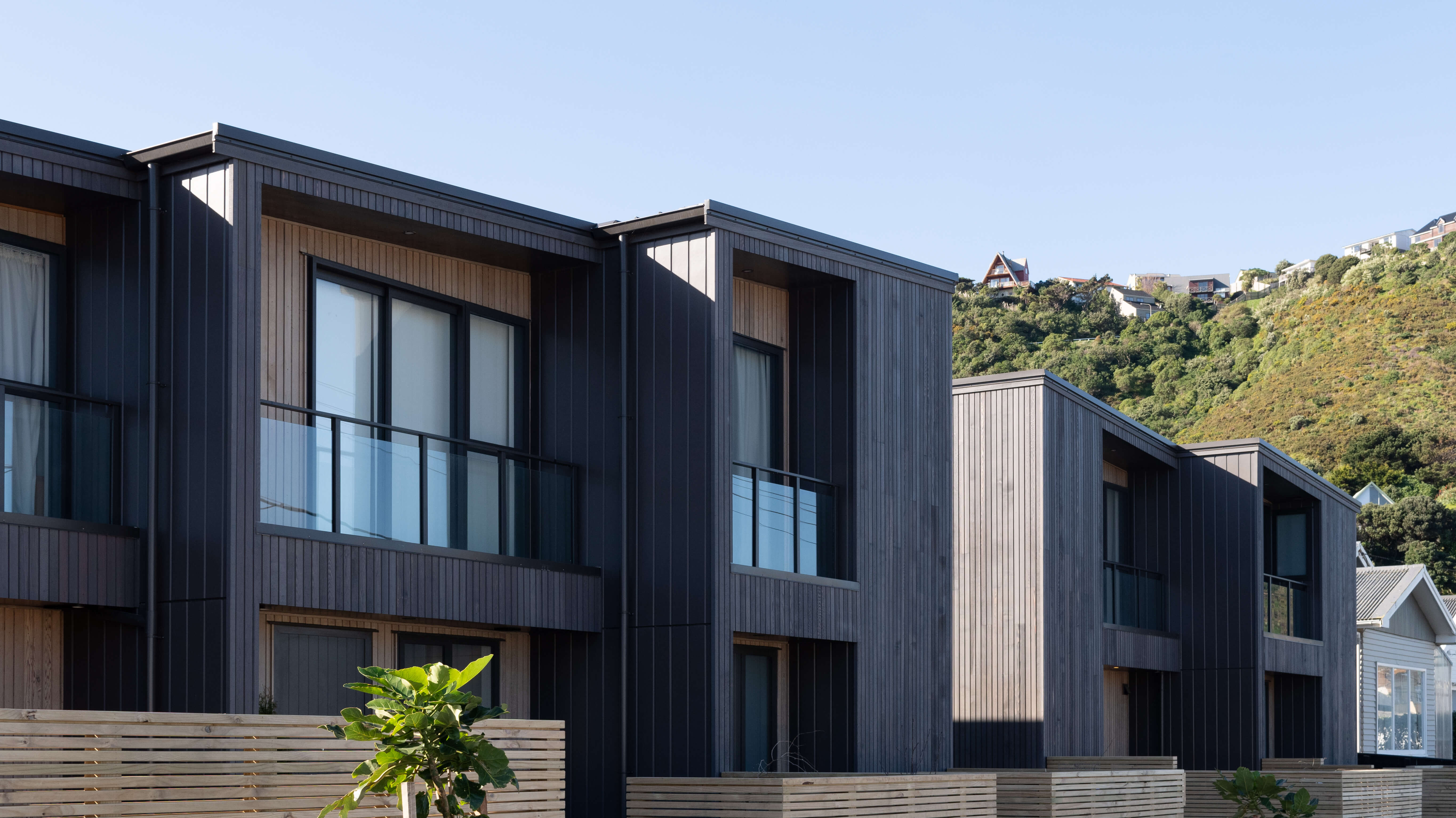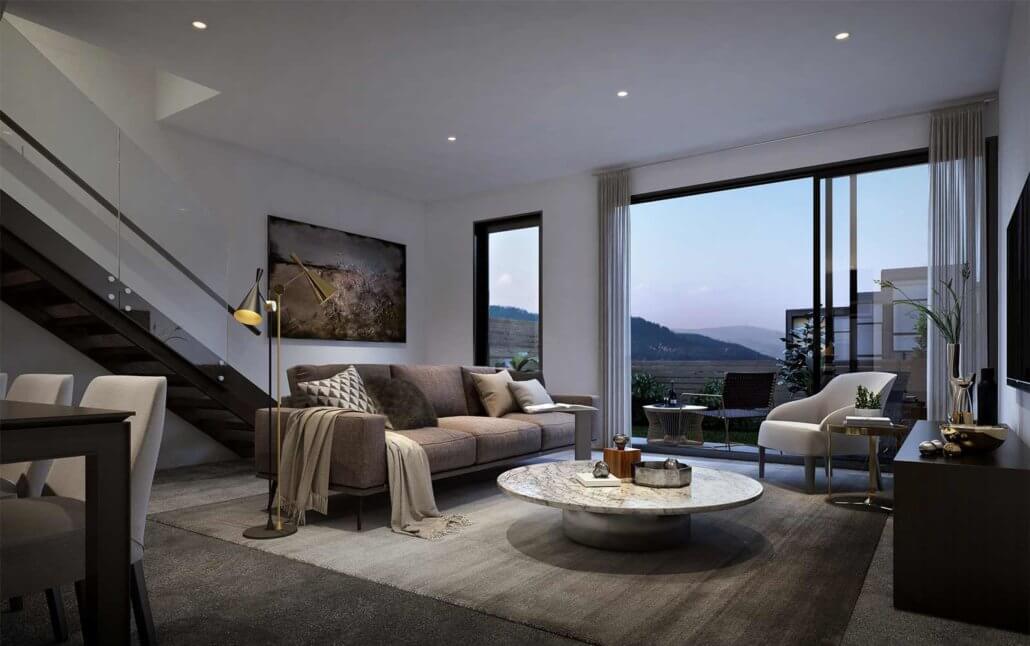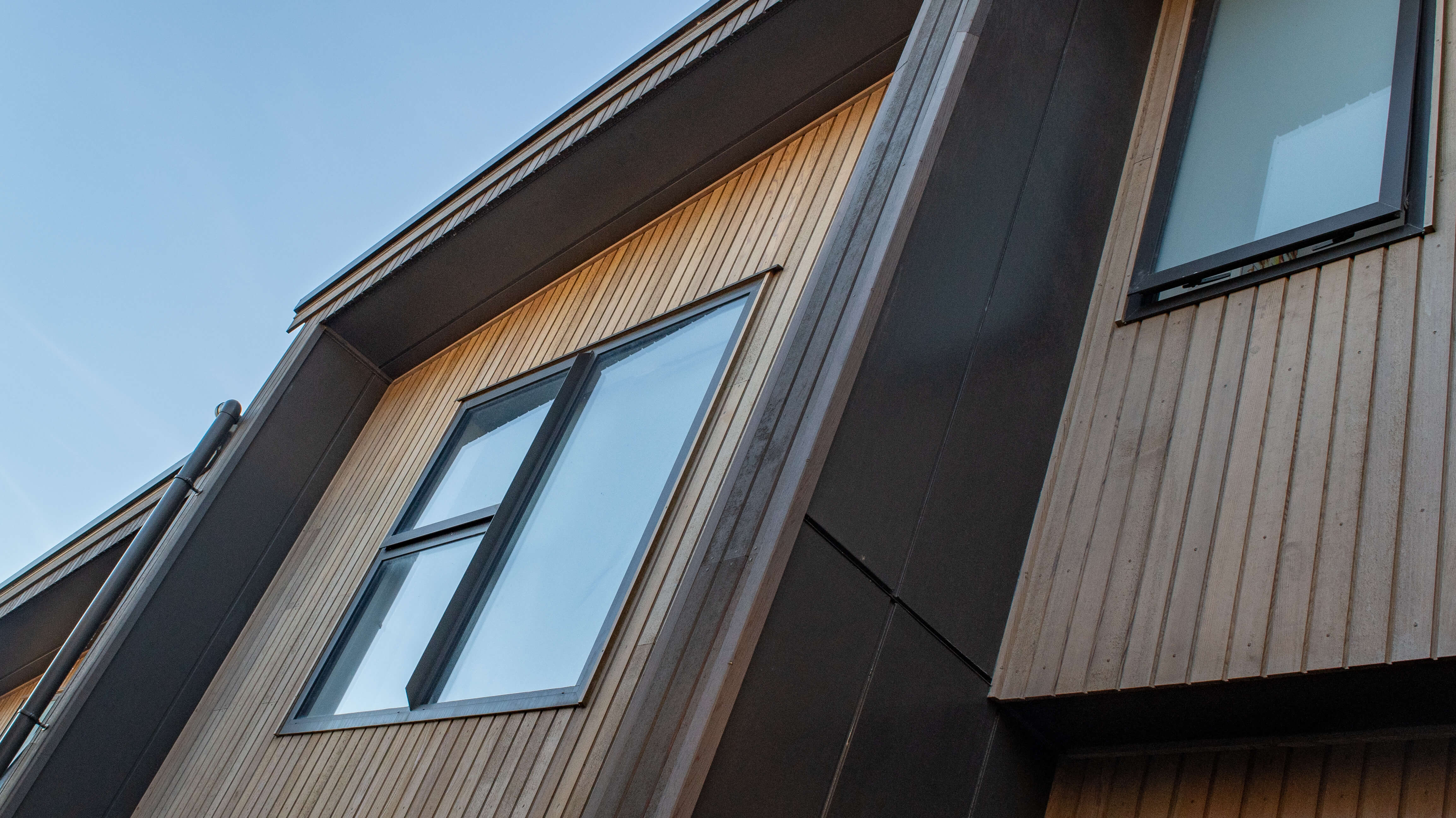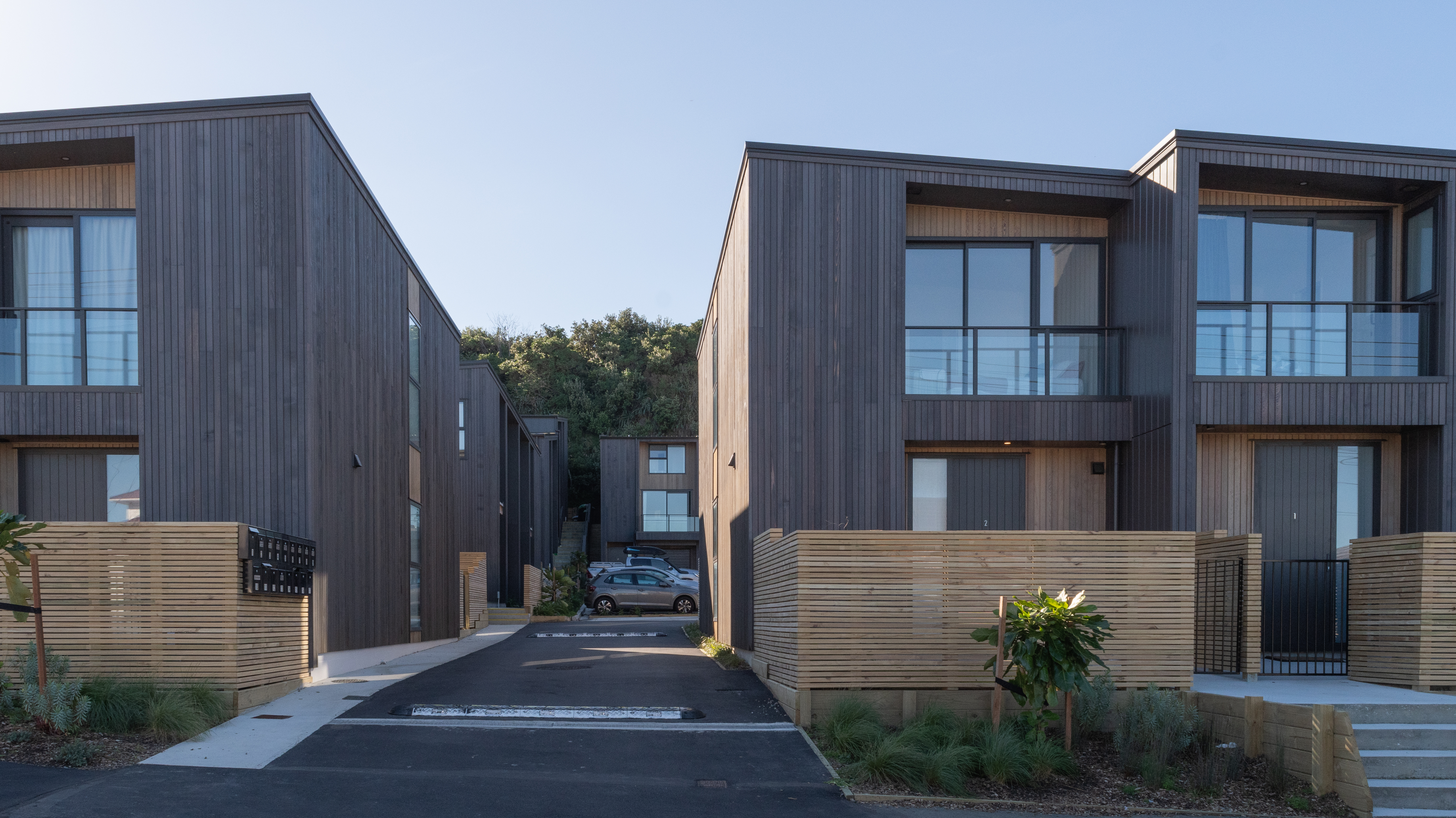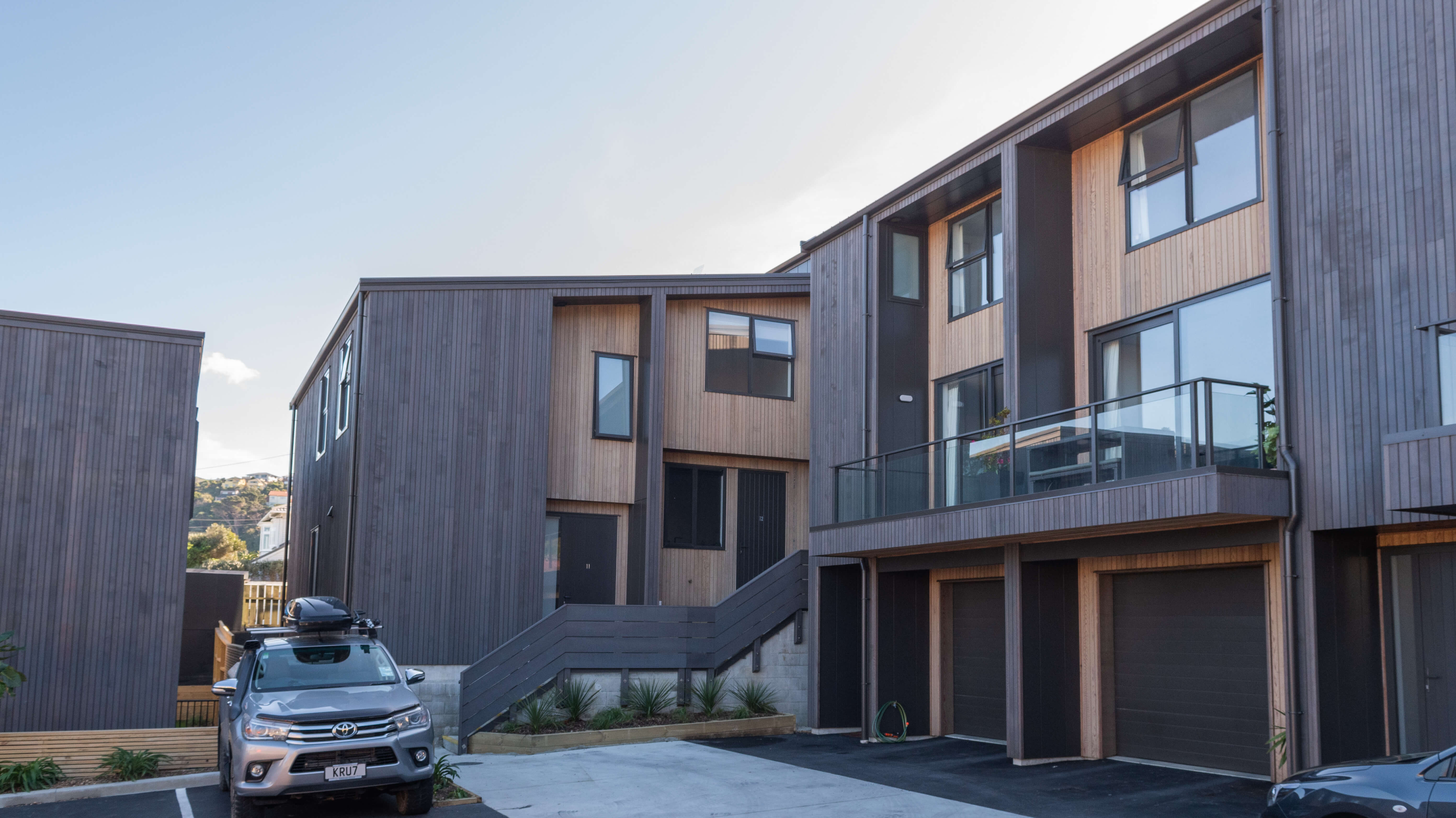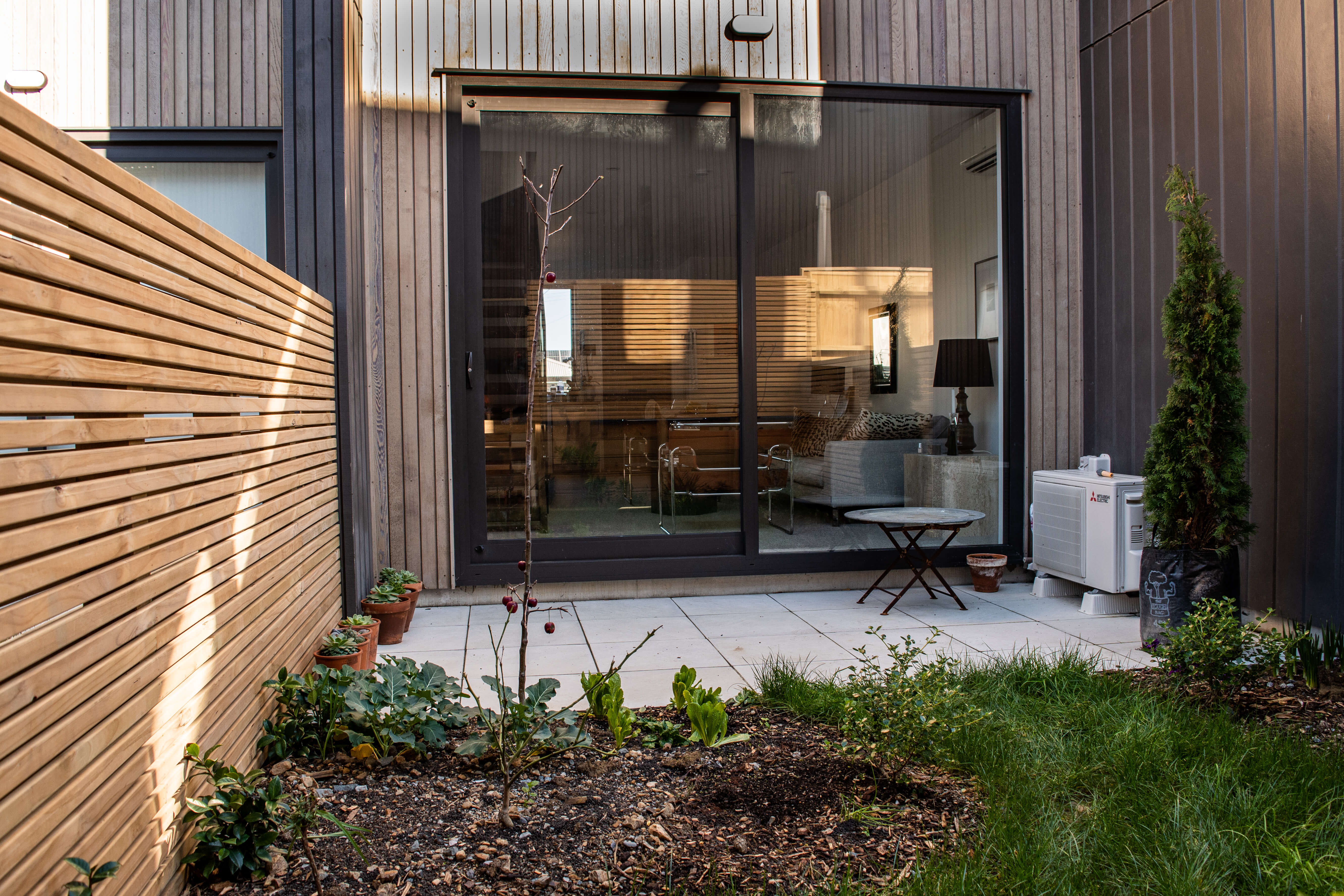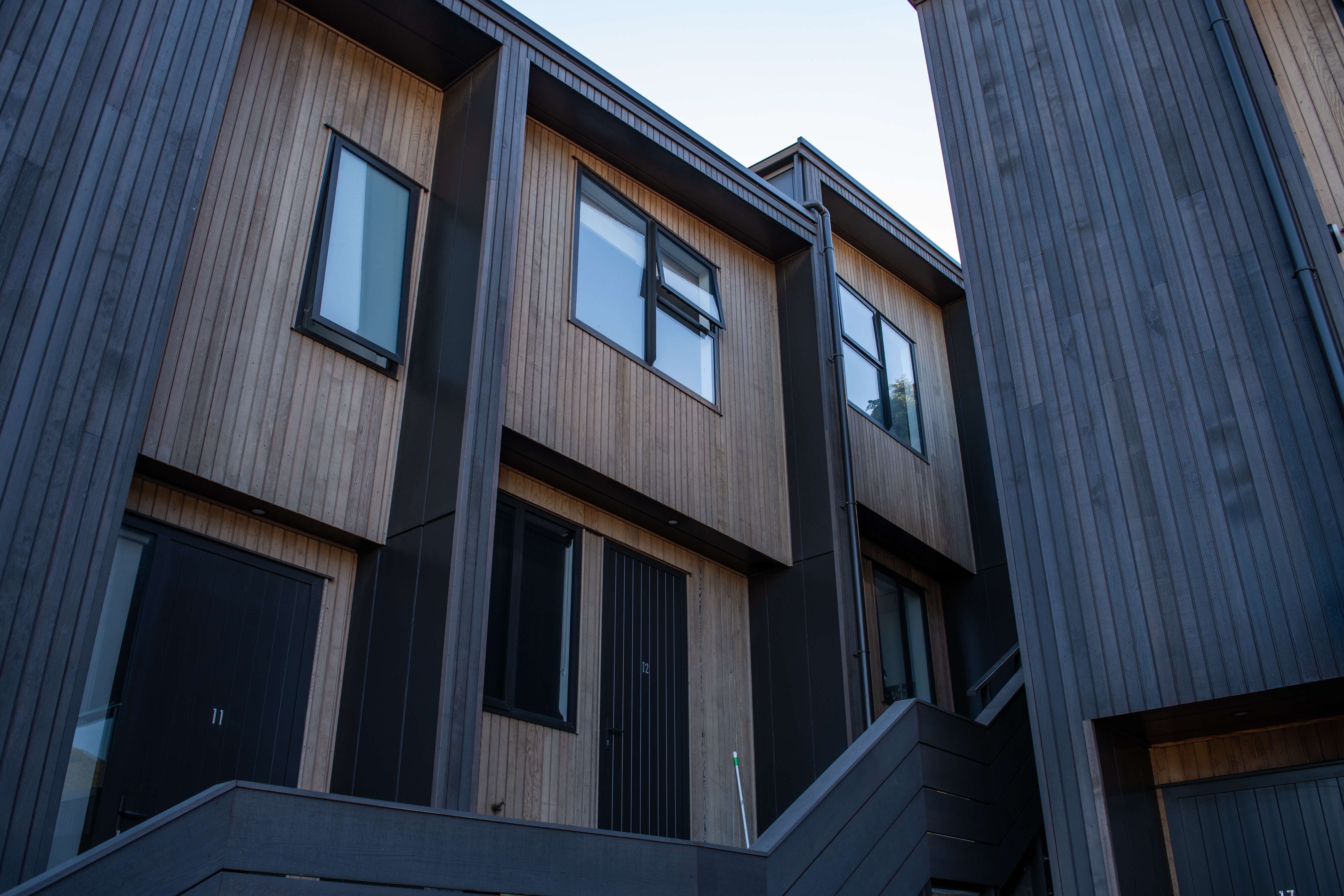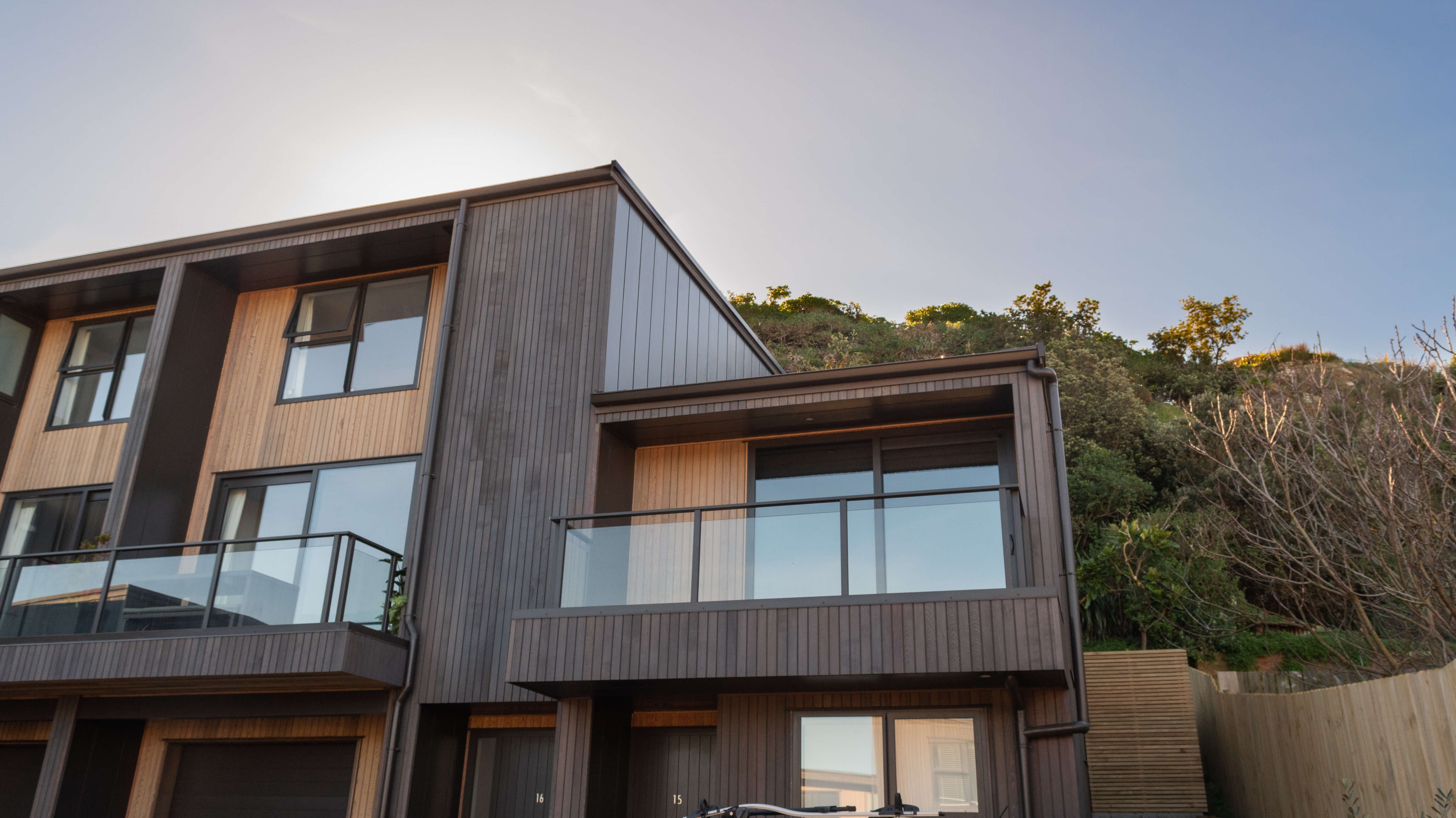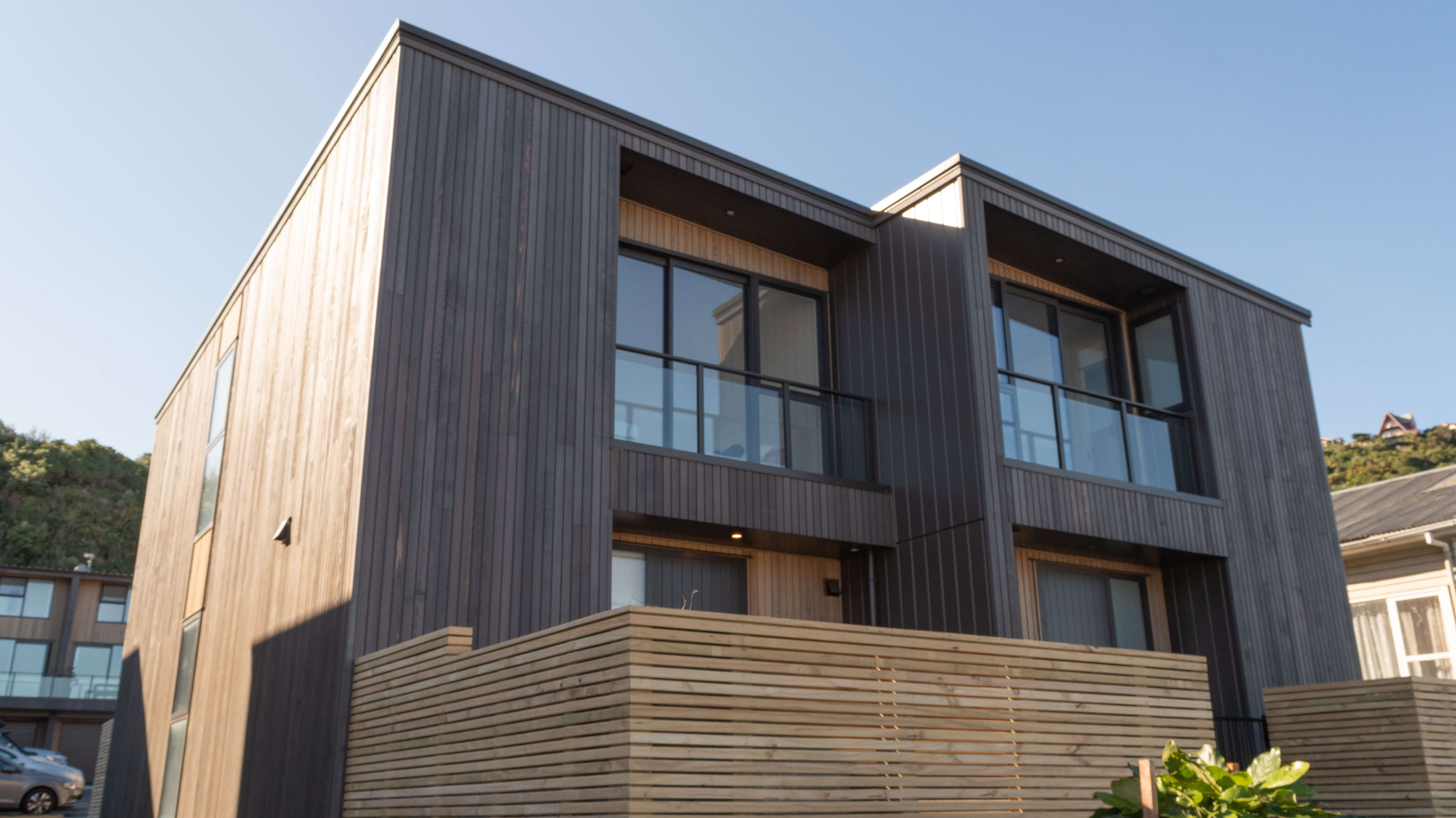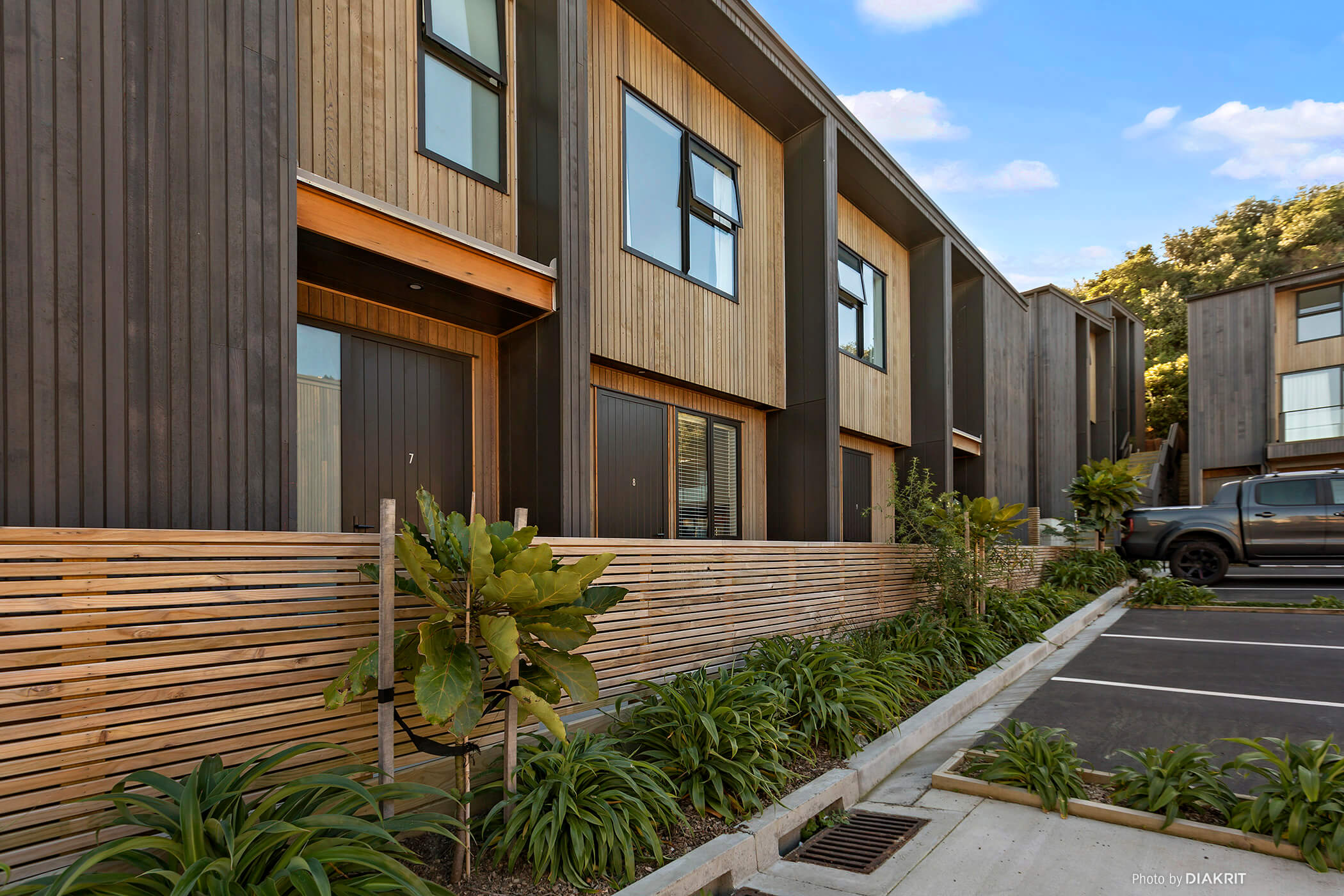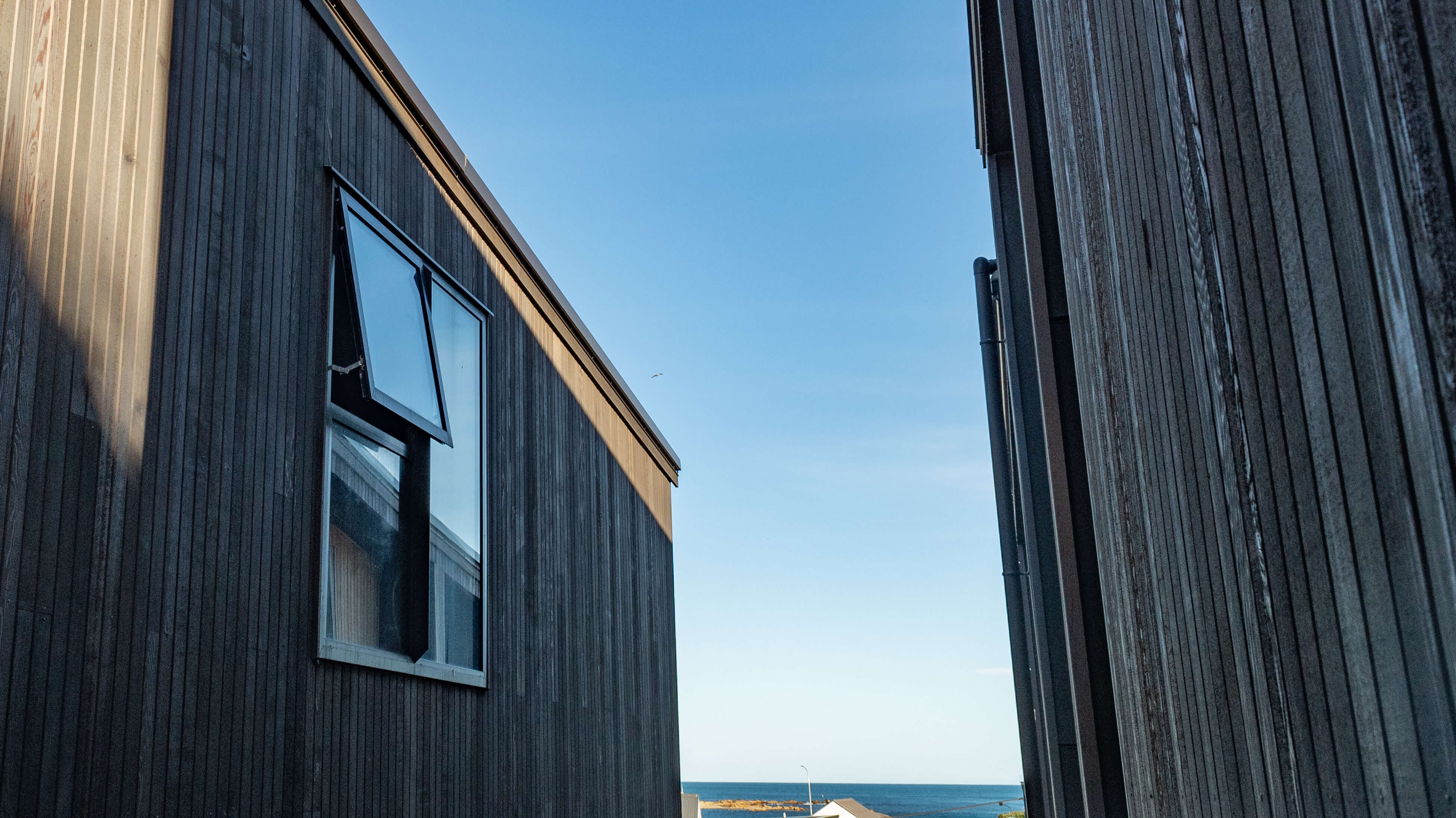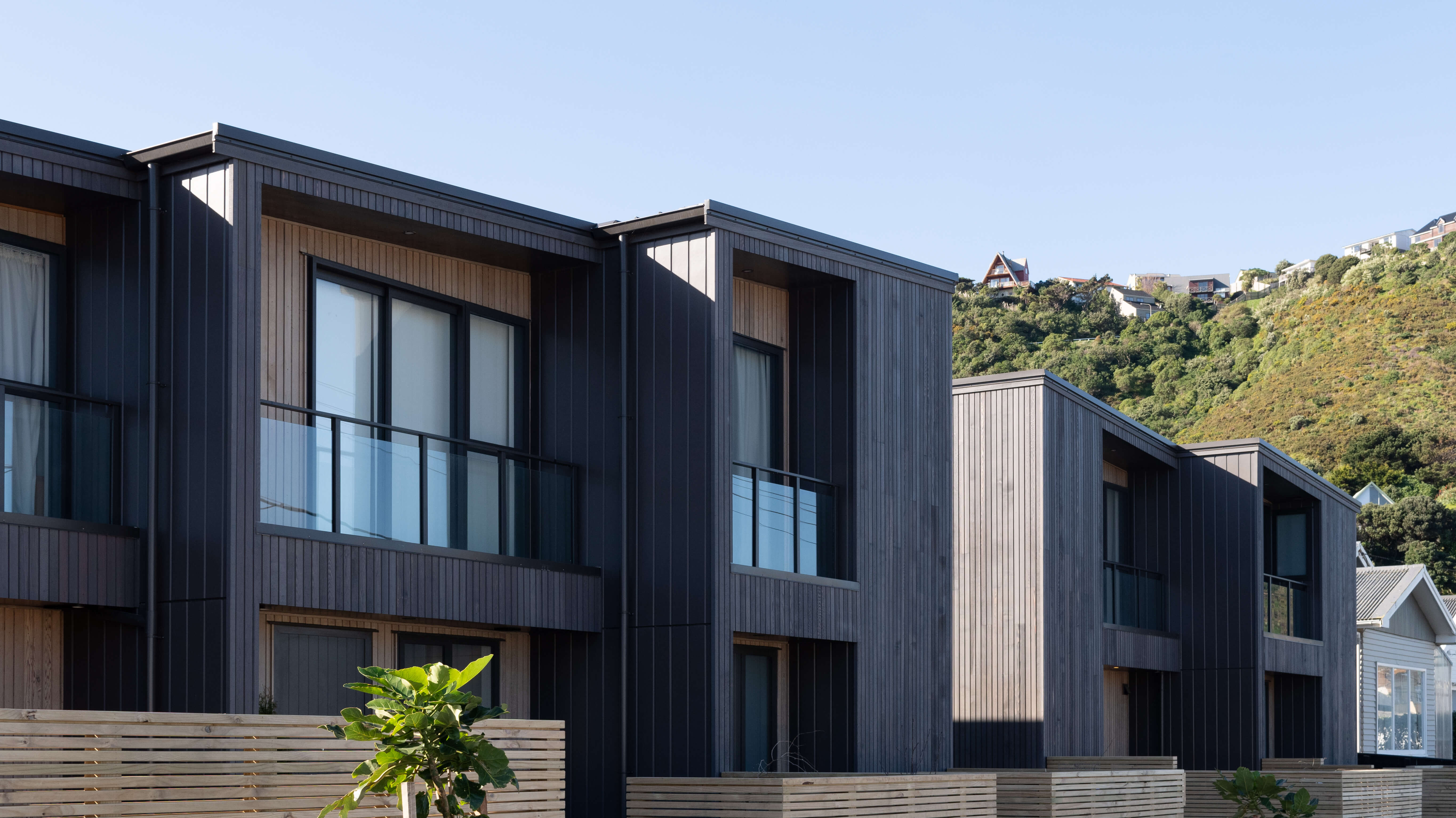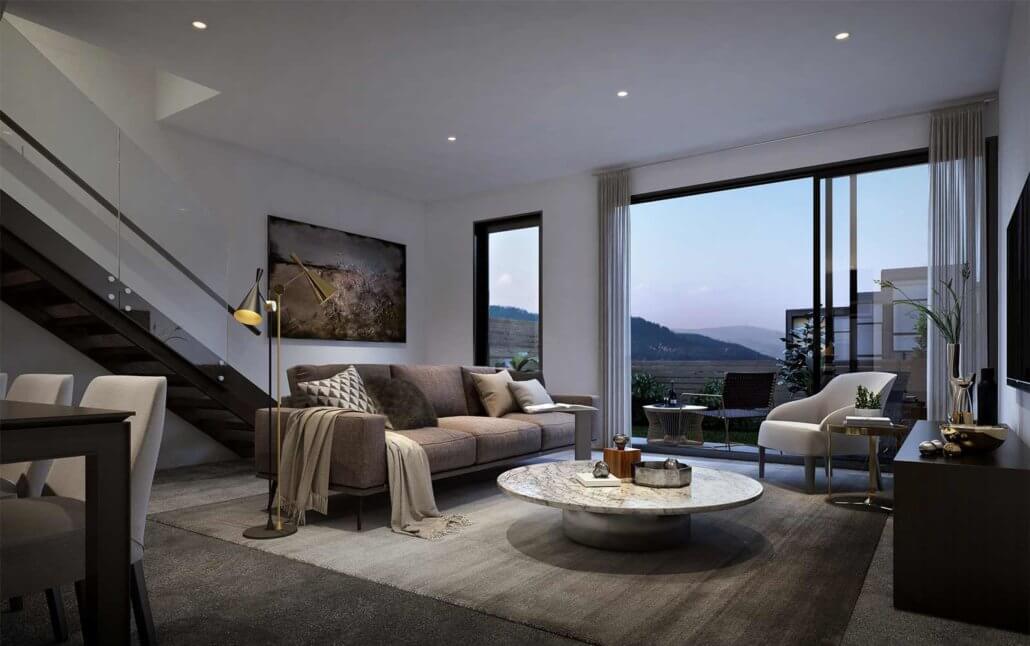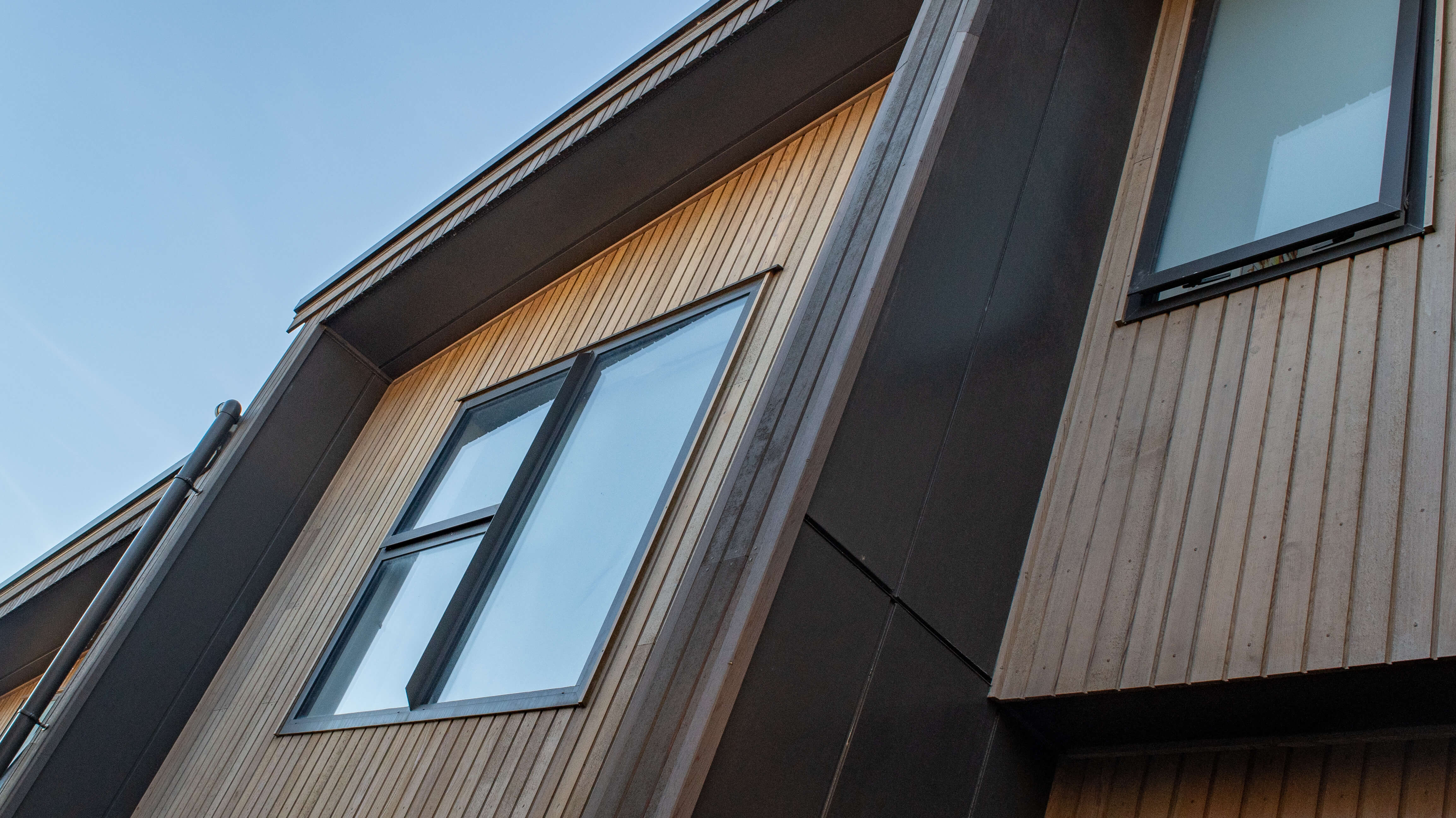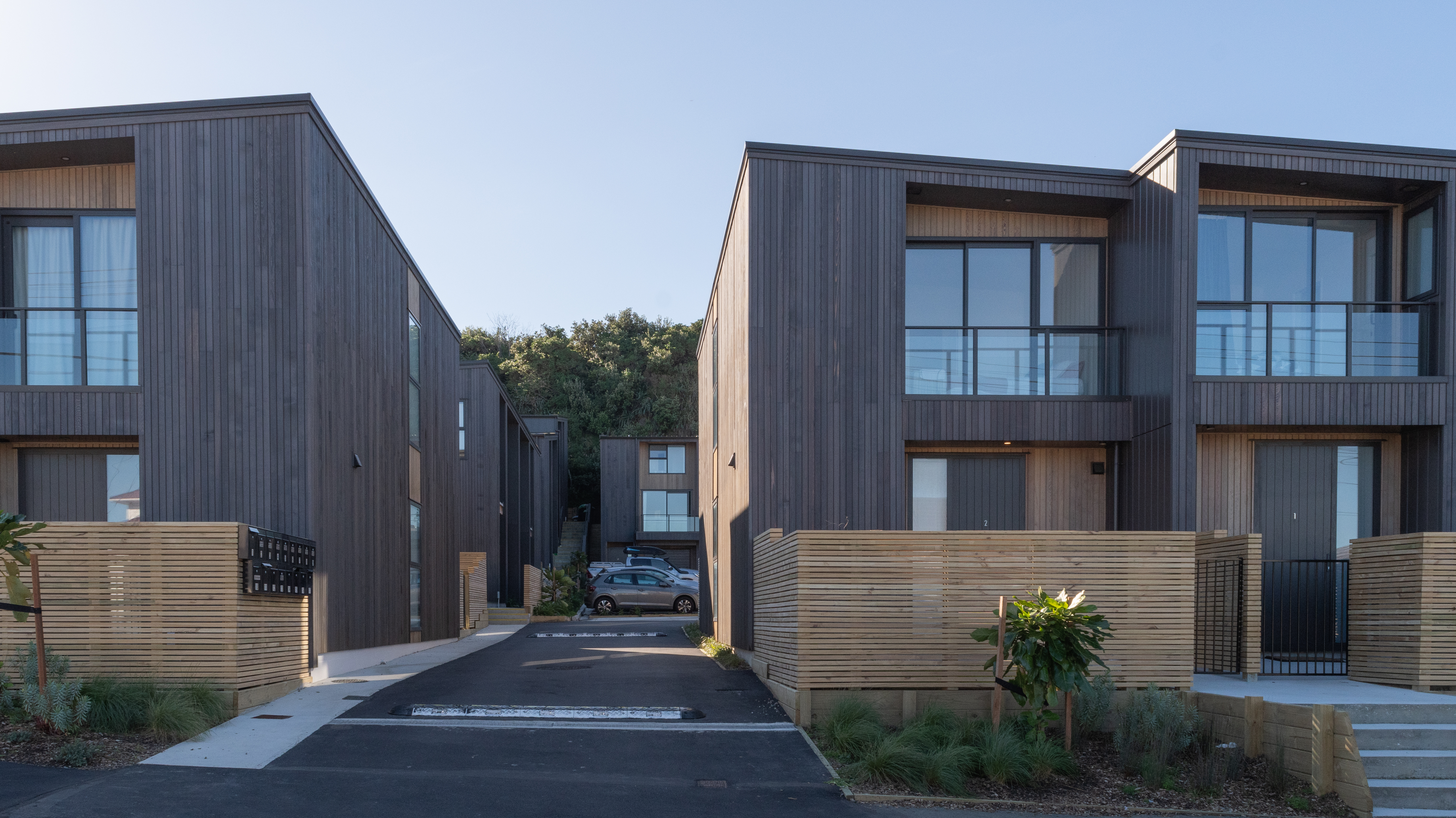 We can align fabrication with your project timelines to meet your install schedules and create a seamless build from start to finish.
Talk to the team today