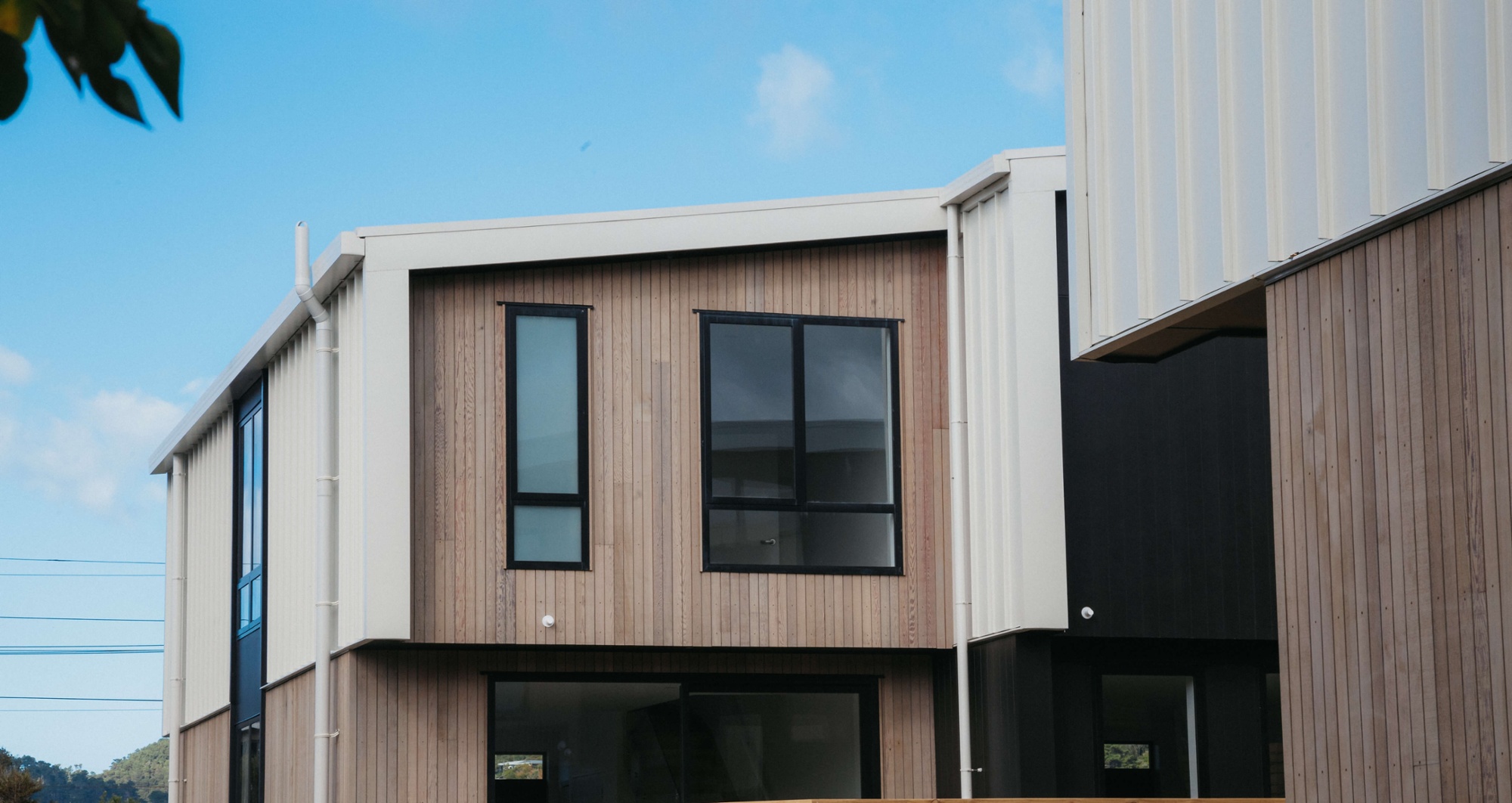 New townhouse development in the capital.
Project name
Karori Road Townhouse Development
Category
Multi-residential
Location
Karori, Wellington
Gibbons Co
The Karori Road development consists of 7 new two-story townhouses, with both 2-bedroom and 3-bedroom options available. They are great for those wanting modern, easy-care, and luxury living in the capital city. They were developed by Gibbons Co and expertly designed by respected Wellington architects Novak + Middleton. The construction of the townhouses was then carried out by David Hale Building in 2020.


High-density living in the city
There is continued demand for high-density housing in New Zealand, especially in larger centres such as Wellington. To avoid delays that cost developers time and money, they need a reliable supply chain and an assurance that their windows and doors will arrive on time.
For this project, UNO supplied the residential windows and doors across the 7 new townhouses. North facing and positioned for amazing sun and light, each of these homes were cleverly designed with open kitchens and living areas on the ground floor. Large, quality window and doors help to capture the light and create a warm, comfortable space to unwind.
Requirements
Deliver to site on time and in full to ensure project deadline is met.
Quality window and door units that create warm and comfortable luxury homes.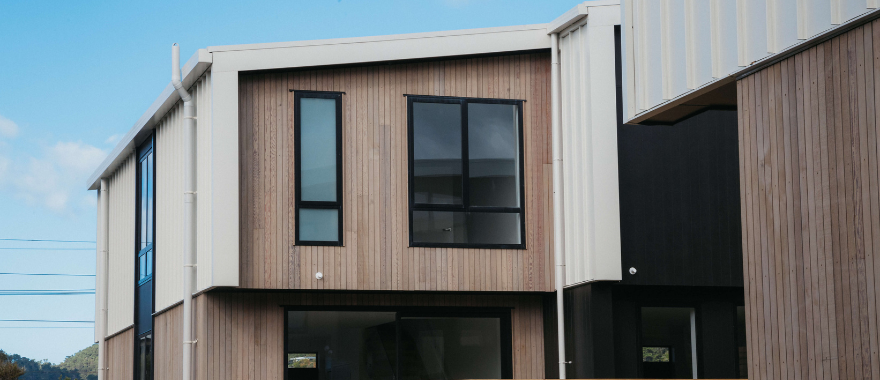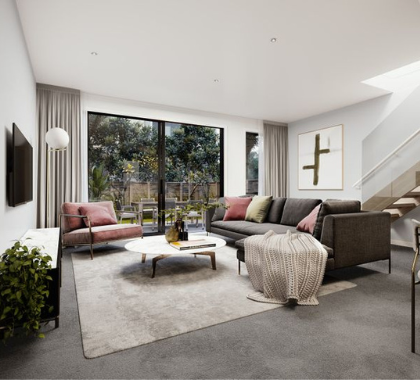 Delivered on time to avoid project delays
The UNO team have worked with the Gibbons Co team on over 30 projects across the North Island, and we were thrilled to supply windows and doors for the Karori Road Development too.

The 7 townhouses at 210 Karori Road were completed in February 2021 and were quickly snapped up by the new owners! The UNO team supplied and installed 53 window and door units across the homes, including large sliding doors for each of the living areas to maximise sunlight and outdoor living. Double glazing was also used to ensure warm, comfortable, and healthy homes.

In the current climate, there have been delays in many areas of construction and late materials have resulted in projects not being completed on time. Windows and doors are a key part of a building project as they enable a building to get to the lock-up stage meaning that the structure is secure. If this stage isn't completed on time, the house won't be weather-tight or secure which may result in costly delays for the internal fit-out and finishing touches.

The goal is to ensure all UNO windows and doors are delivered to site when the builder needs them, to prevent any project delays. It's also important to maintain constant communication with the team on-site to discuss the best delivery date to fit in with the building time frames.

At UNO, our team does everything we can to streamline the process from quoting through to the delivery of the windows and doors and backup support. We see it as our duty to ensure that our customers can rely on us to deliver on time and in full for every project.

This was recently confirmed by Logan Gibbons from Gibbons Developments who said "There have been delays with suppliers throughout the country and throughout our developments, but with the [UNO Windows and Doors] team we've had no issues. Everything arrives on time and there's good communication throughout".
Window & door units
UNO supplied 53 window and doors units across the 7 townhouses, with a range of aluminium awning windows, sliding doors, and entrance doors.

Duralloy powdercoat
Matt Black Duralloy powdercoat was used for all of the windows and doors on this project. The matt finish is more scratch resistant and easier to care for.

Double glazing
Clear double glazing was used in these townhouses. Double glazing has two layers of glass with a sealed air space between, making it more effective than single glazing Residential suite
The residential suite was used as they are suitable for the majority of housing and multi-residential environments. A focus on the strength of each element ensures long-lasting durability and safety.
A combination of aluminium windows and doors were used to create comfortable, modern, and functional homes.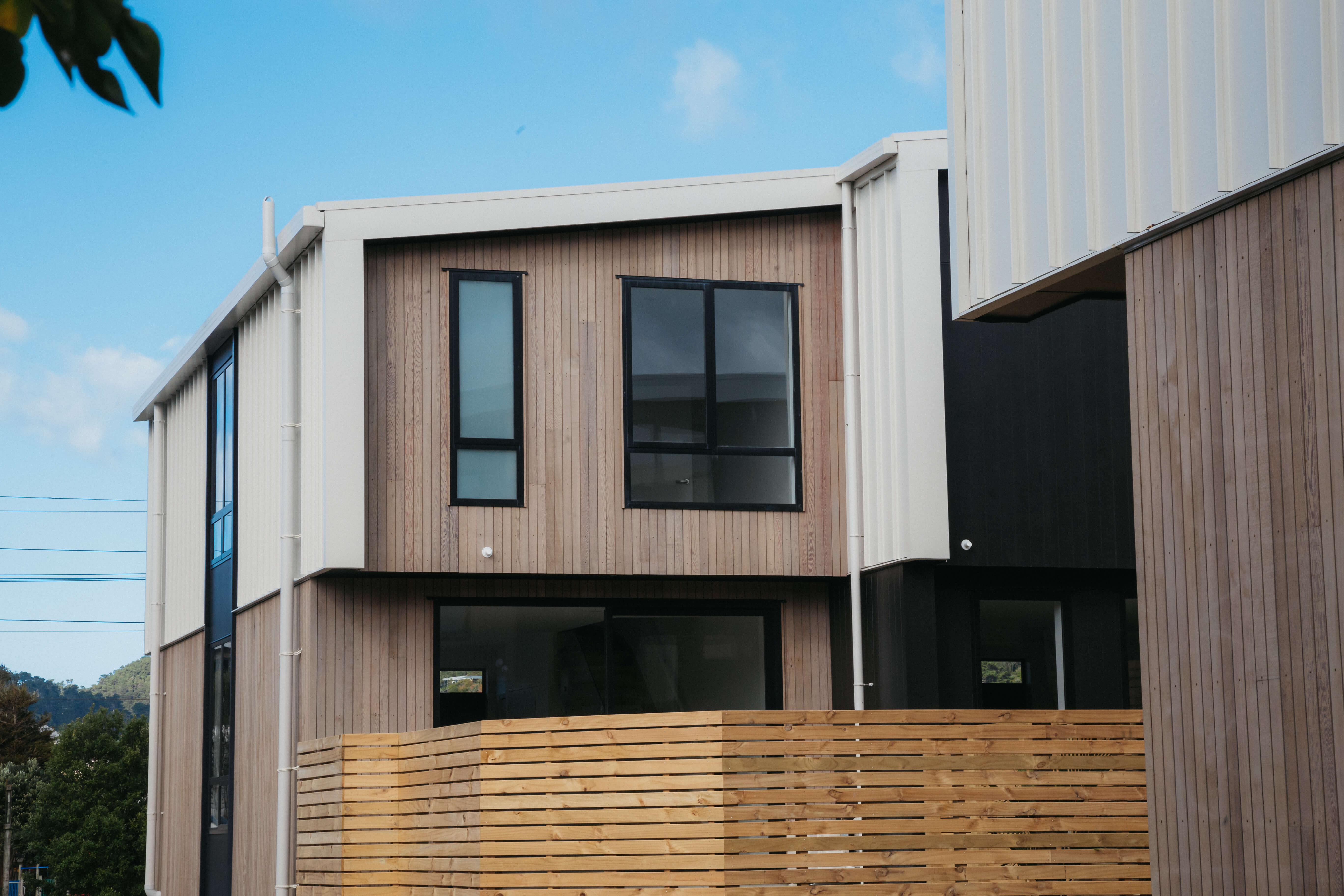 Awning windows
Awning windows are hinged at the top with openings at the bottom. These were used alongside fixed windows for their classic style and functionality. They're easy to use and great for ventilation.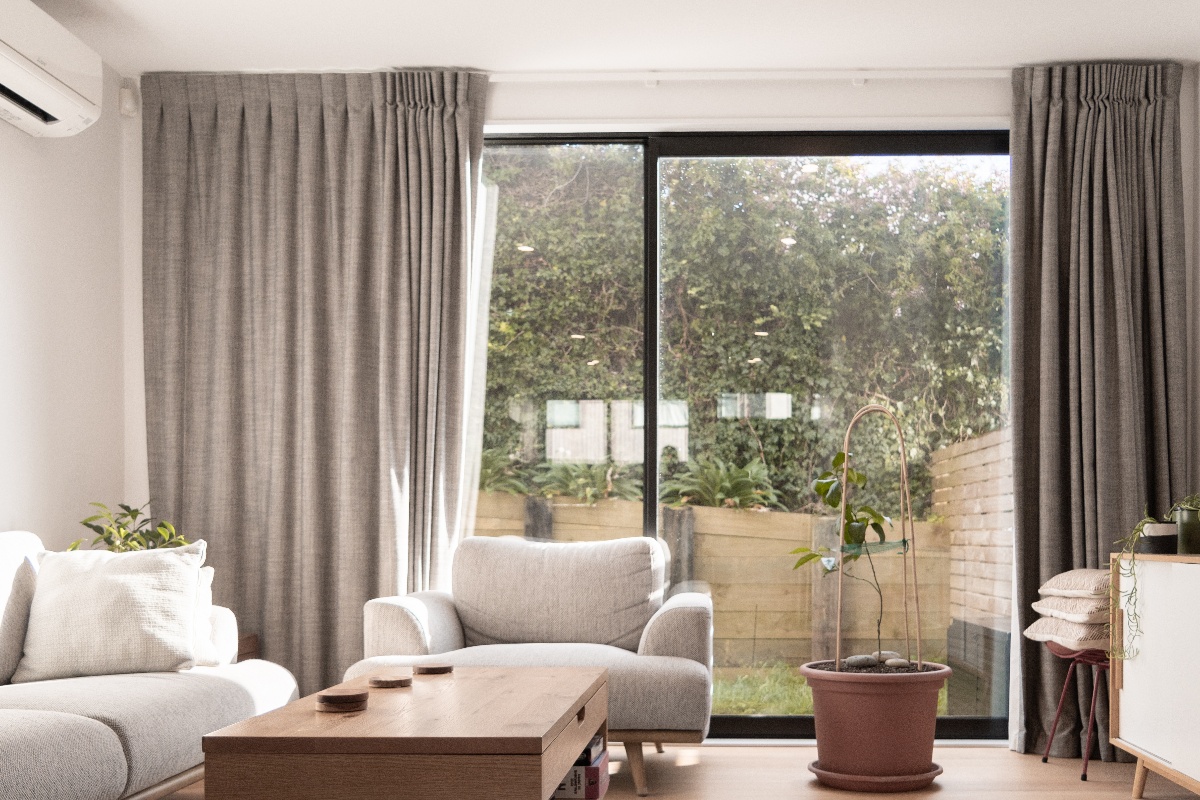 Sliding doors
Sliding doors were used on this project as they provide a bigger opening and allow people to connect between the inside and outdoor areas with ease.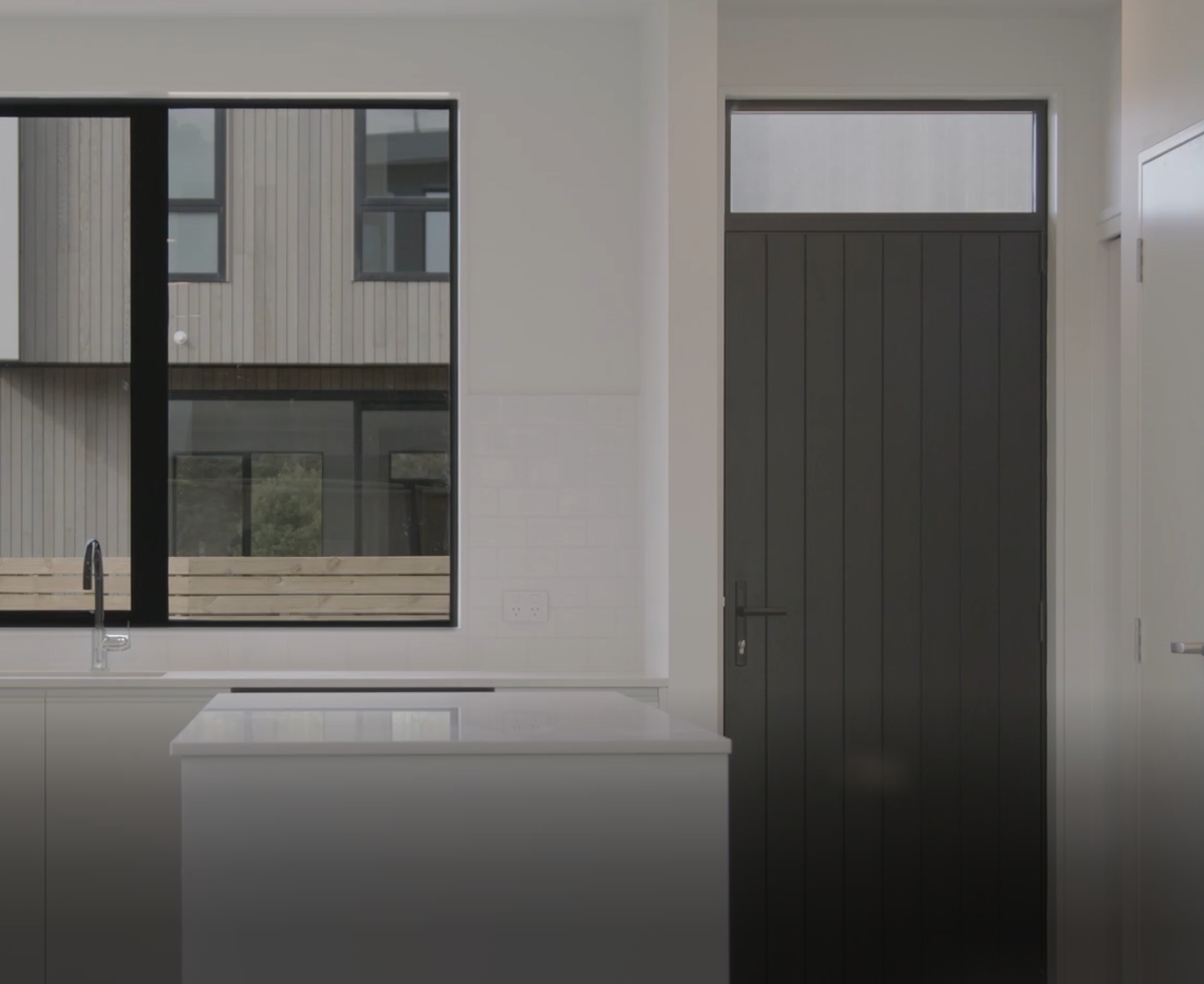 Entrance doors
Powdercoated entrance doors were used at the front of all of the new townhouses in this development to make a statement entry and provide a functional access way.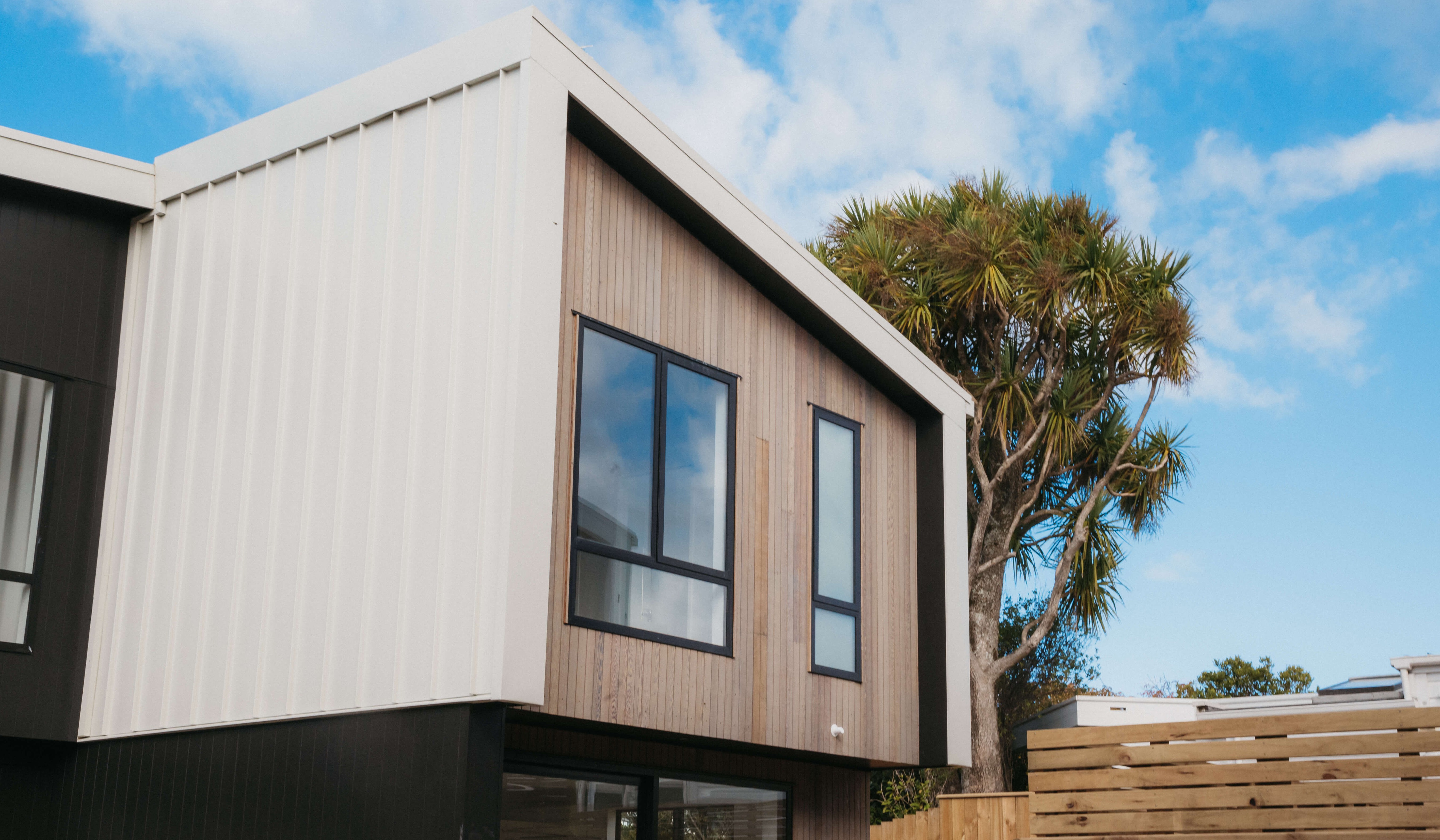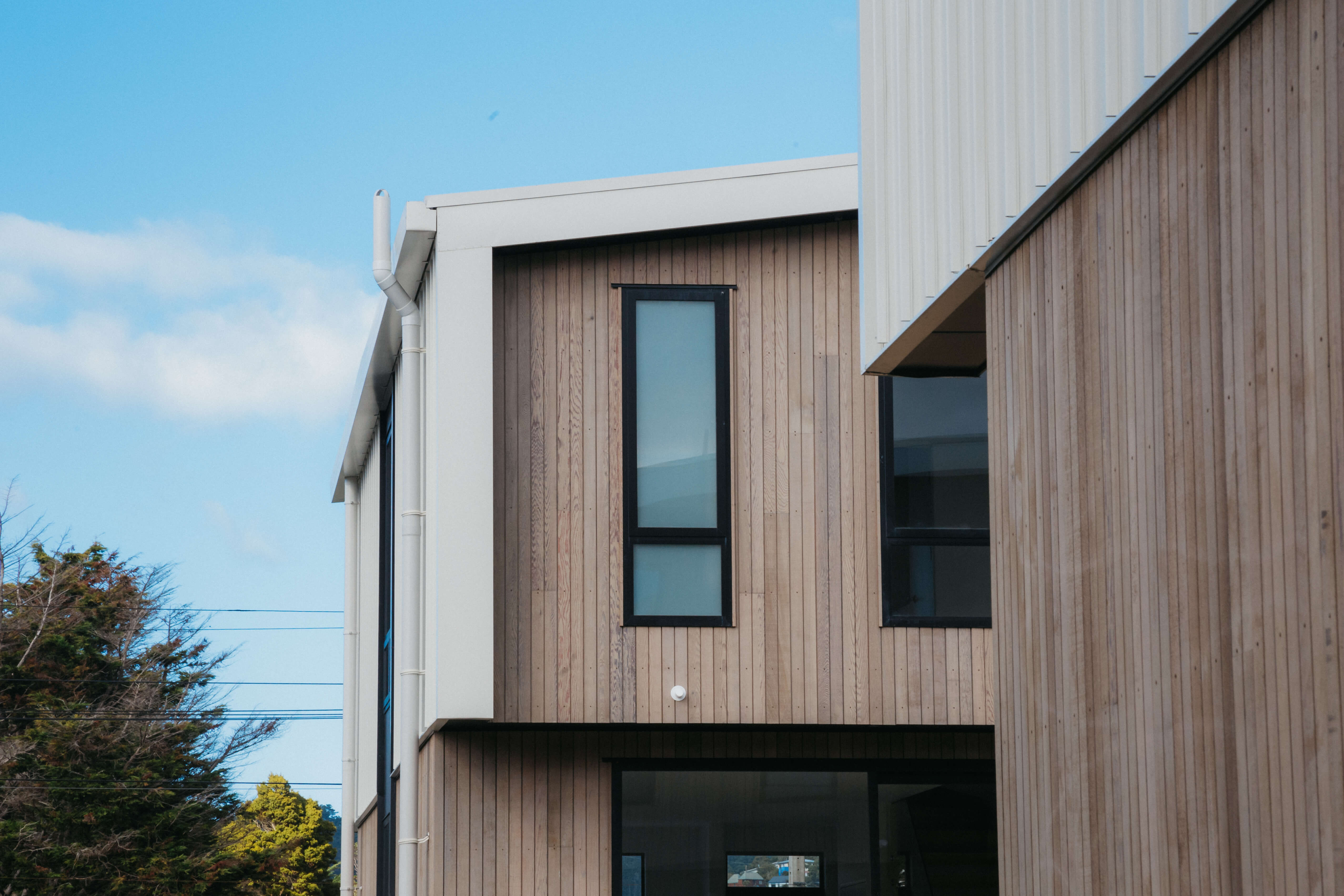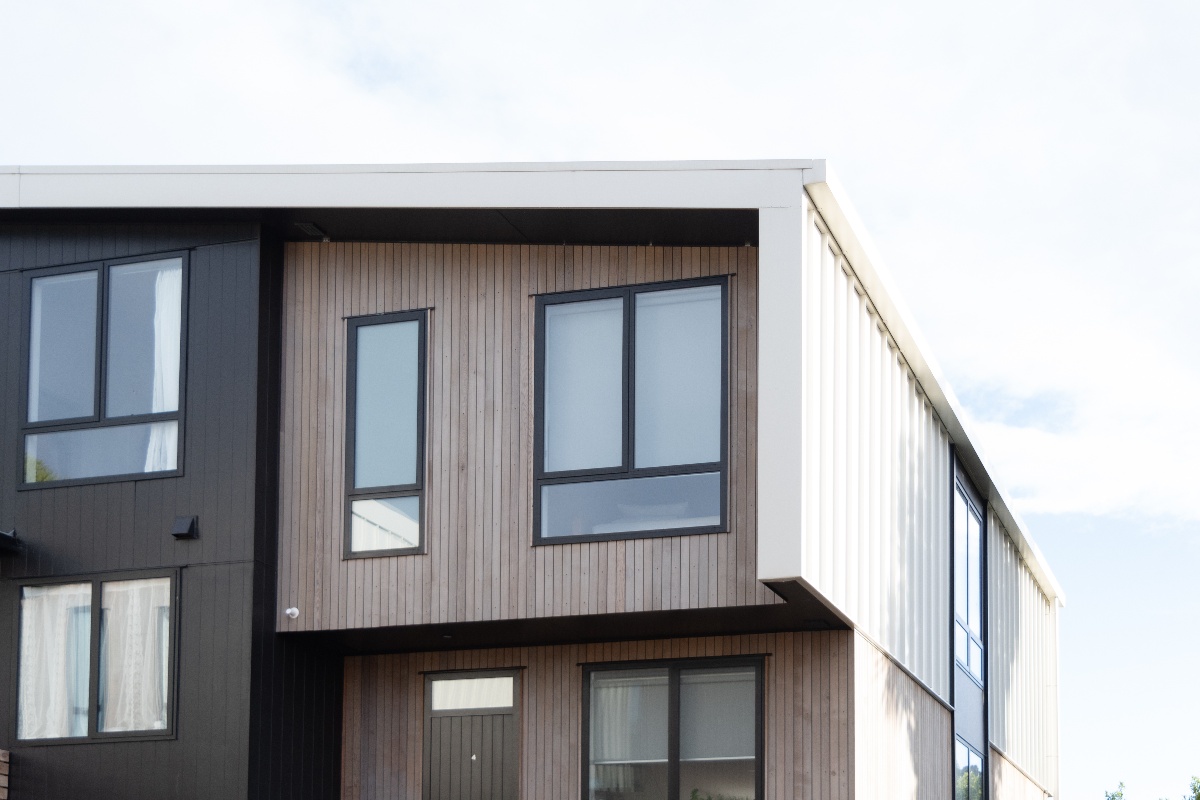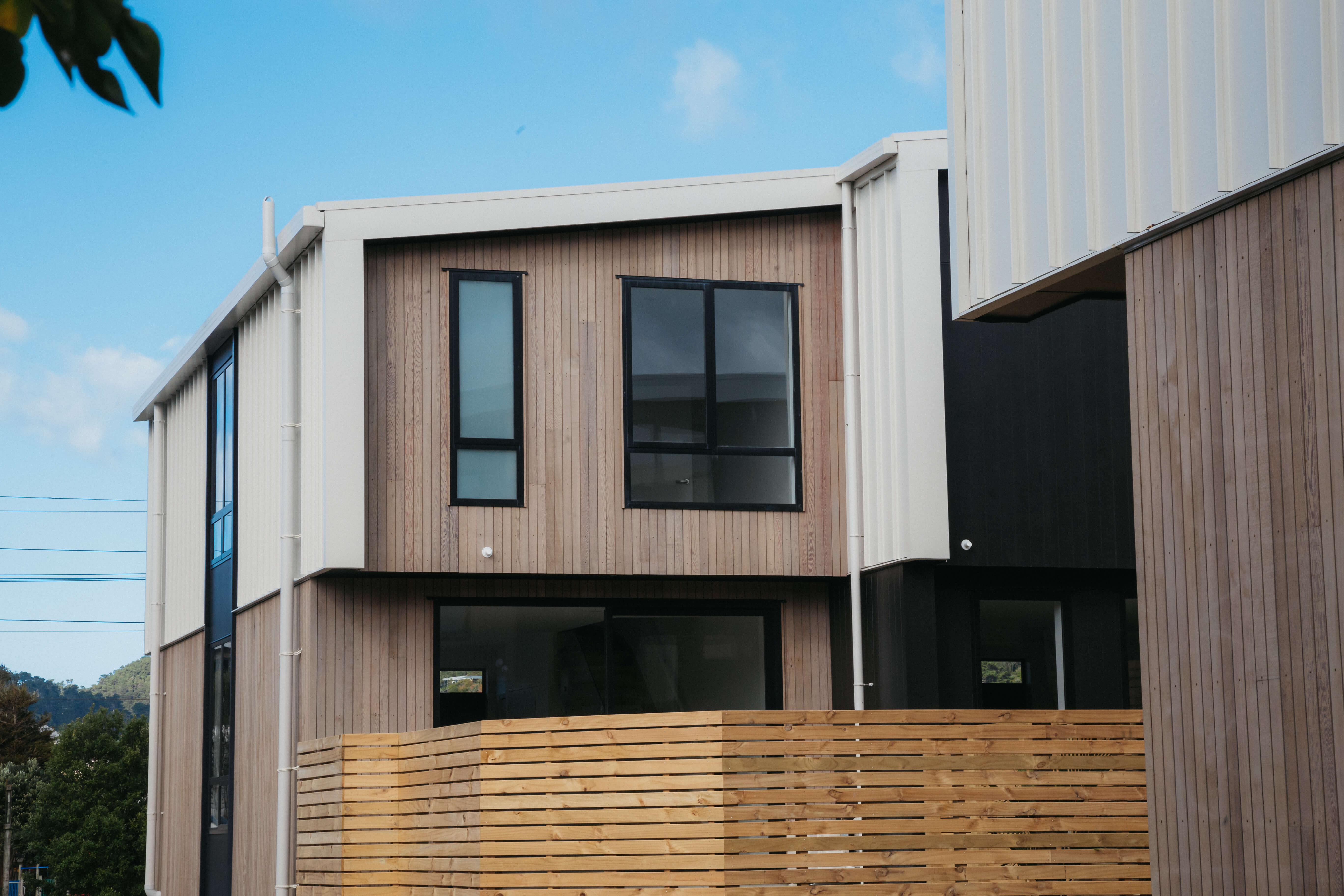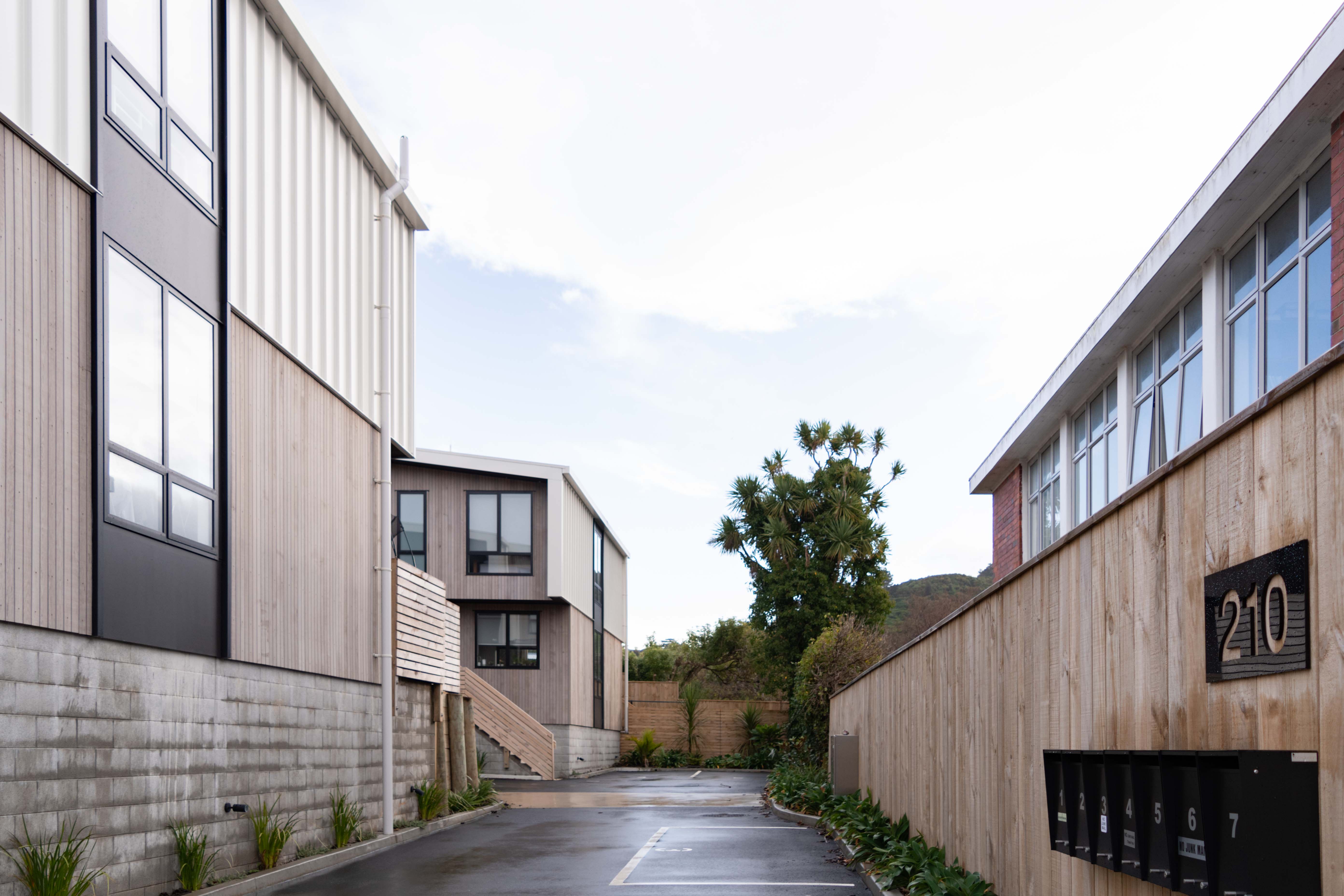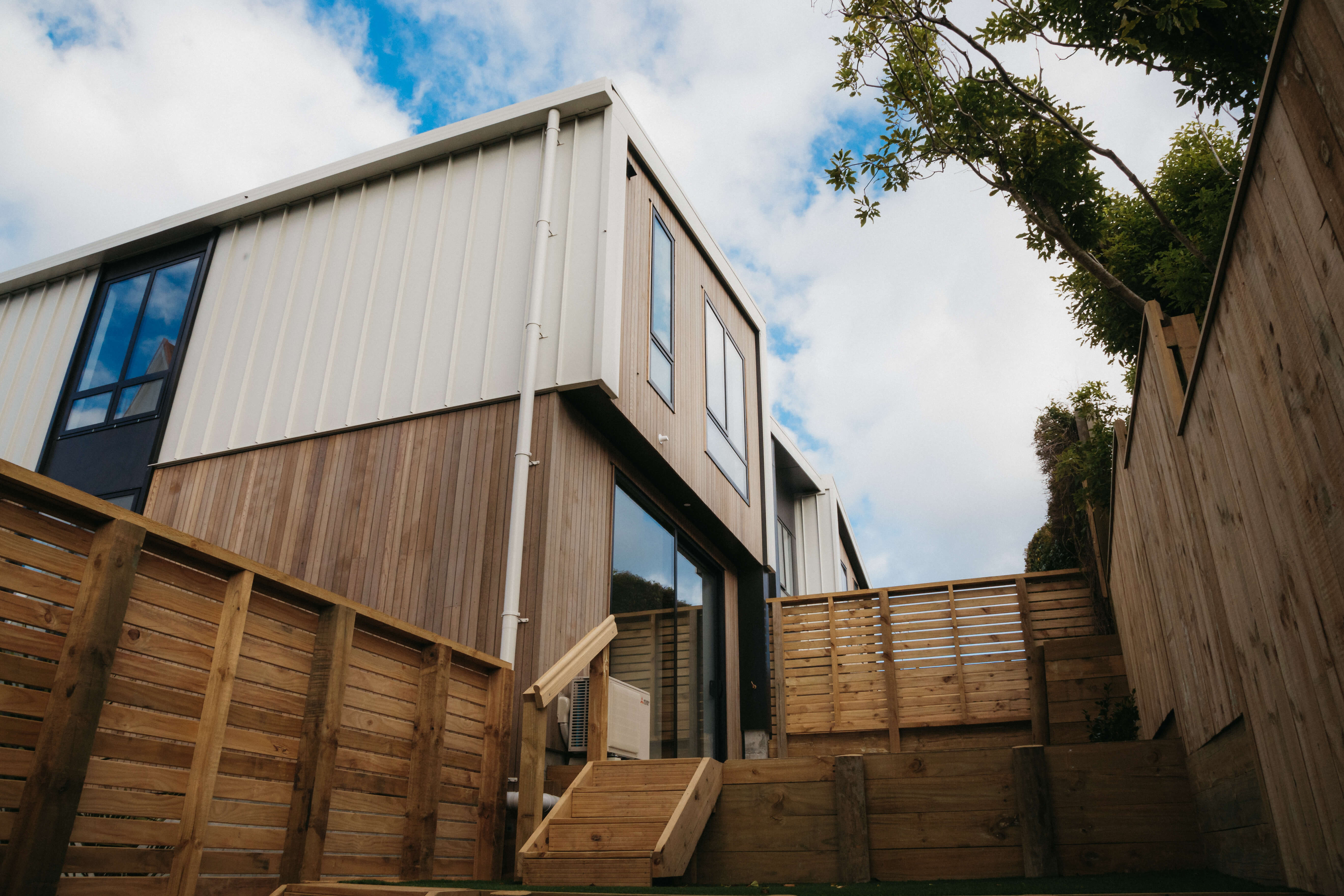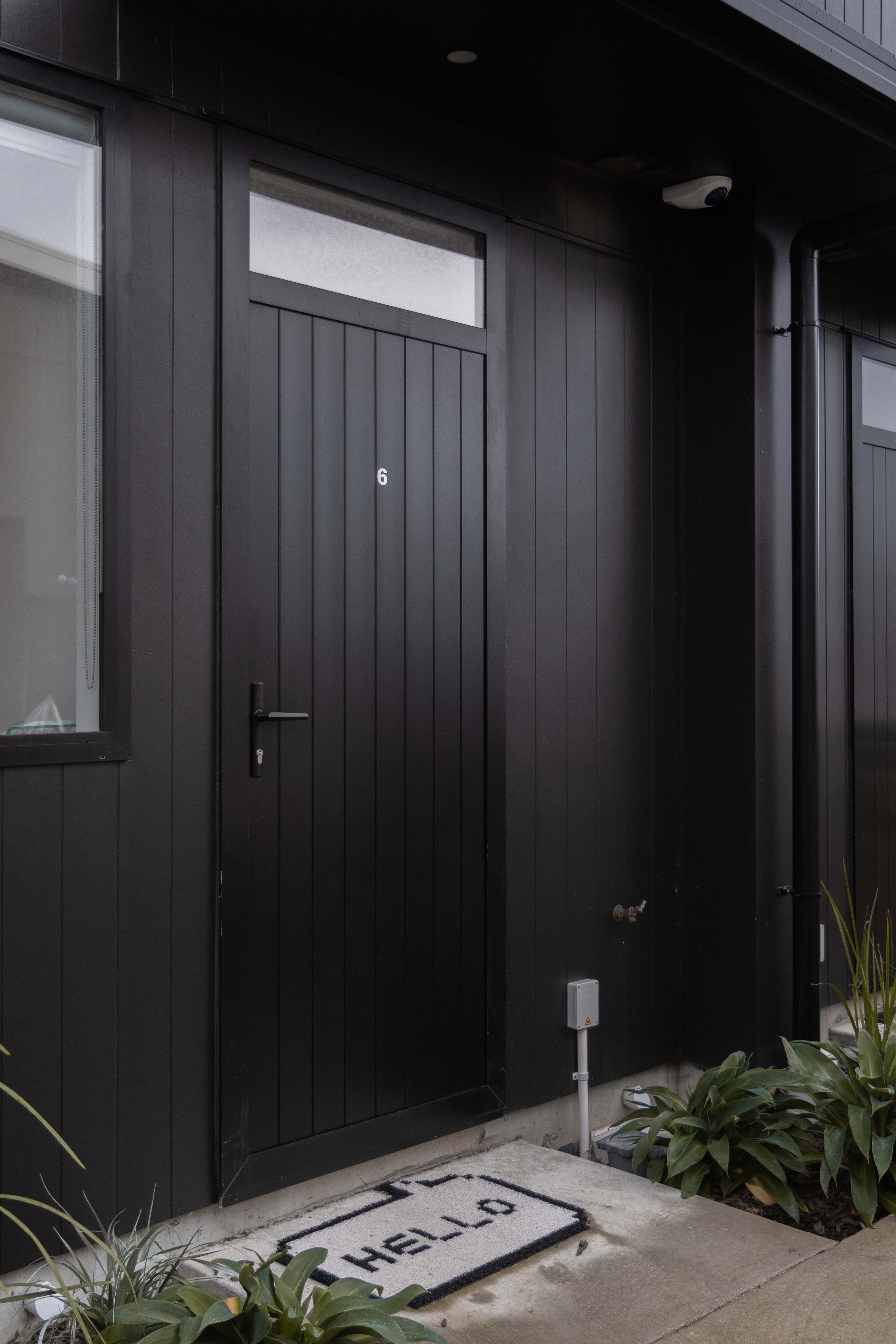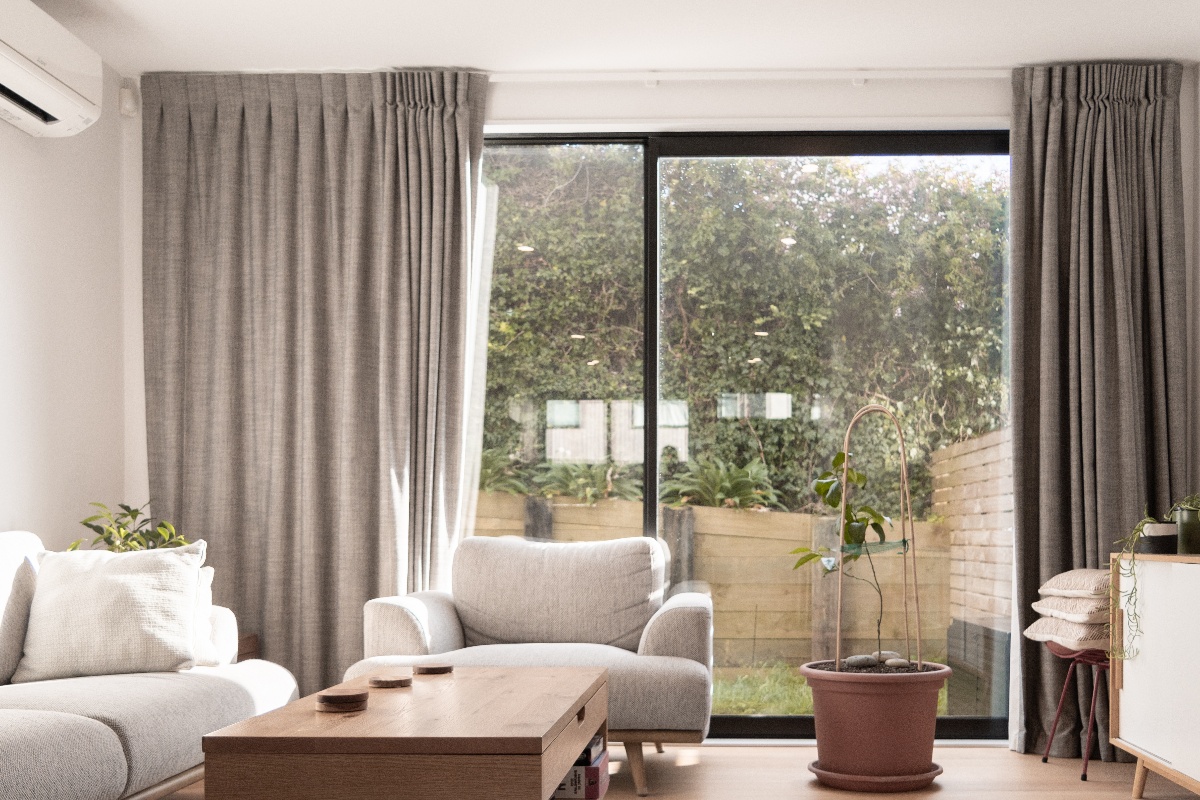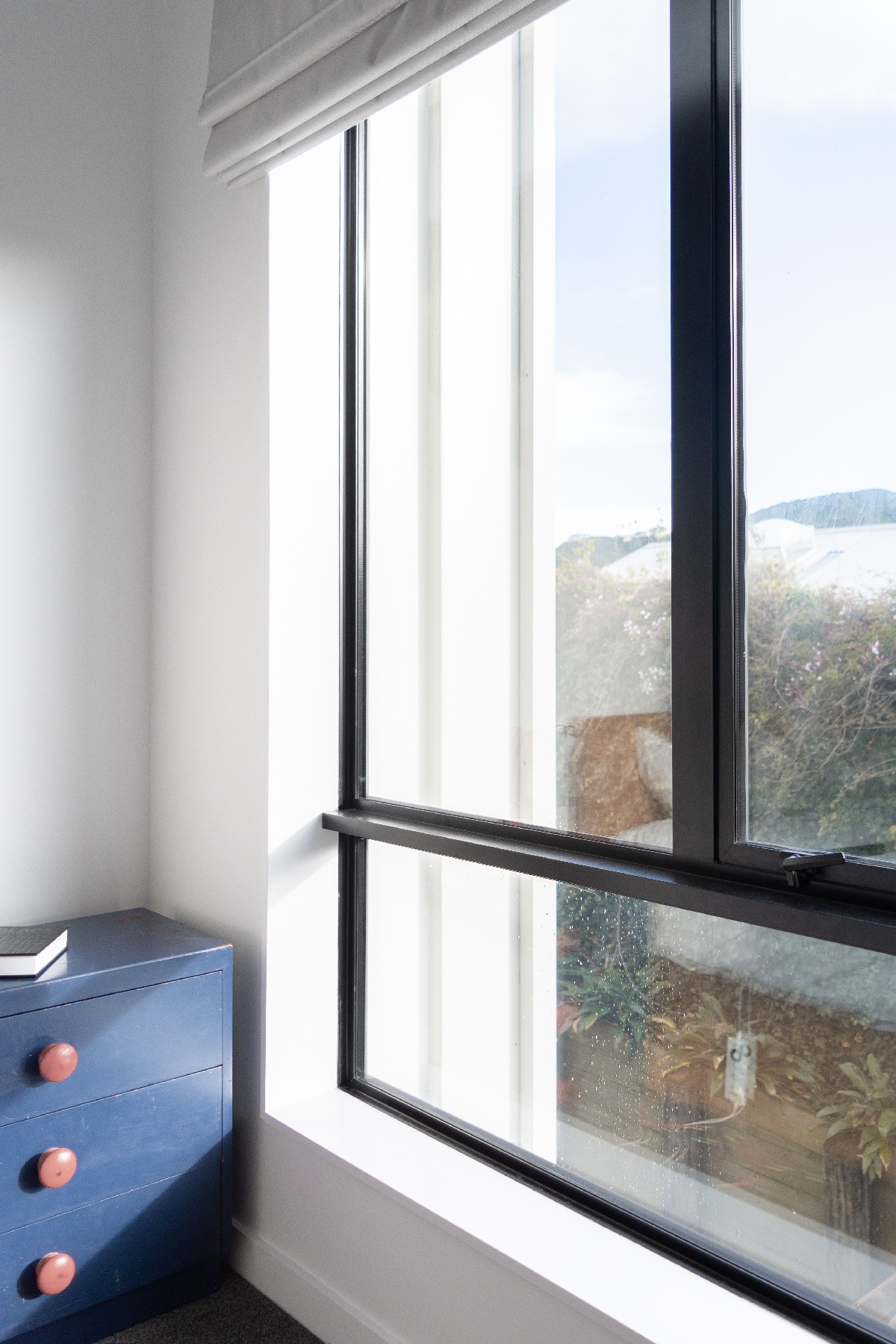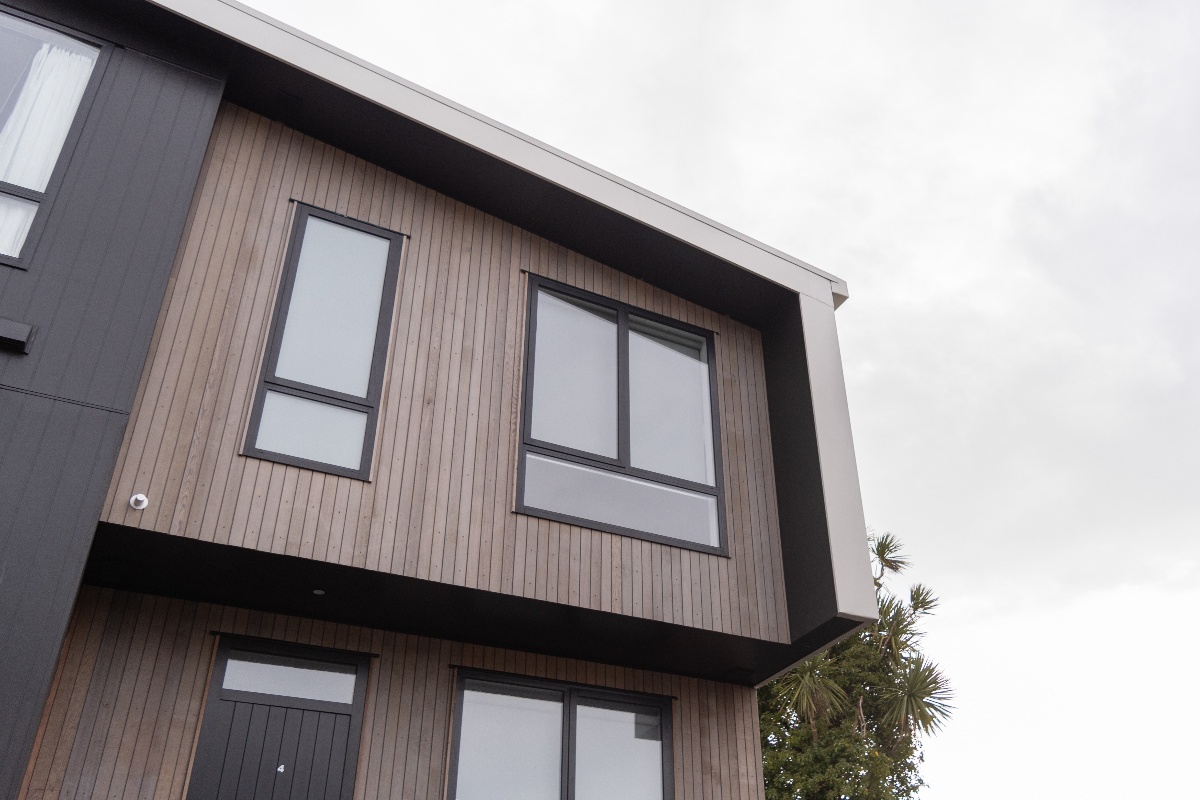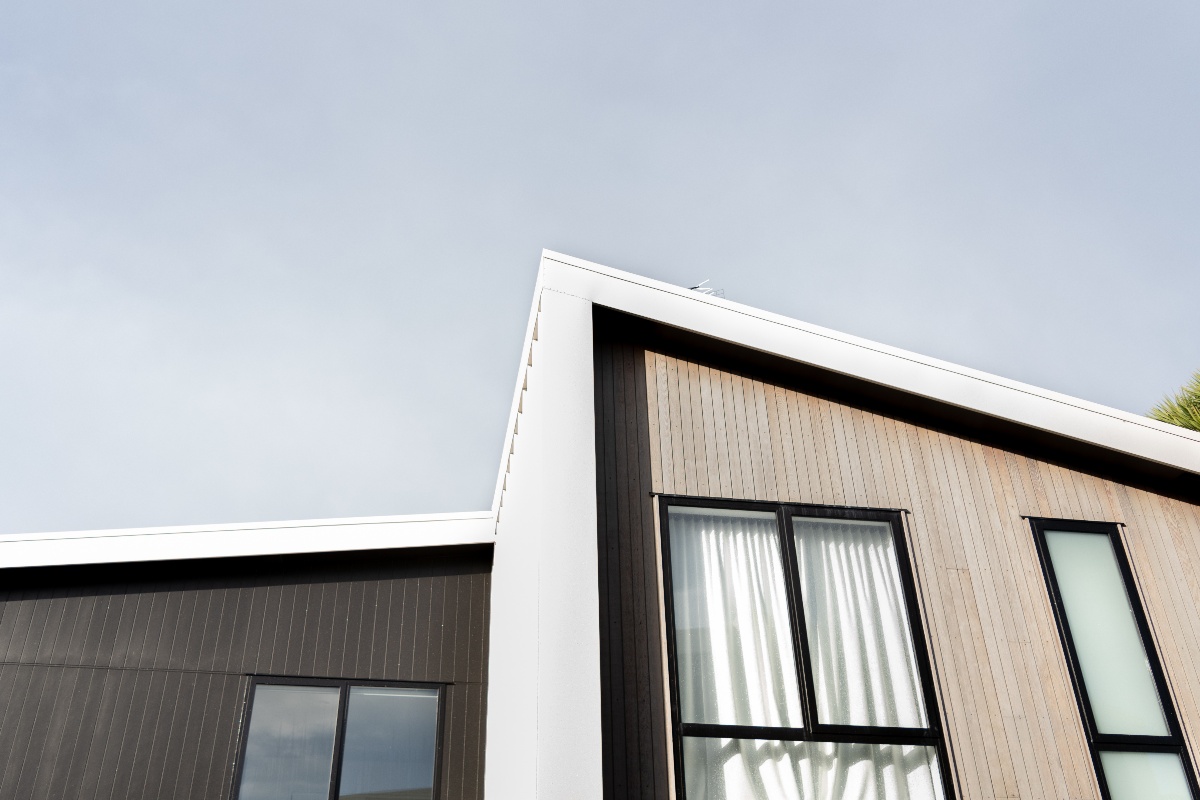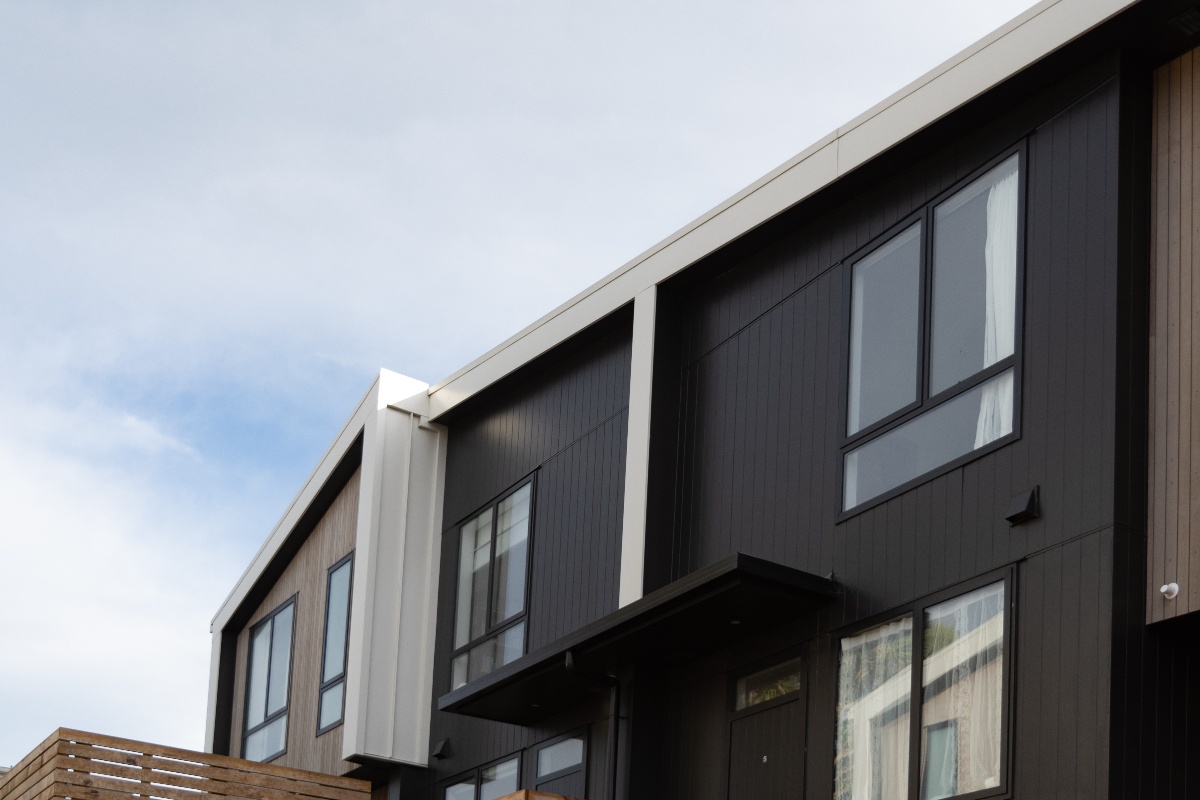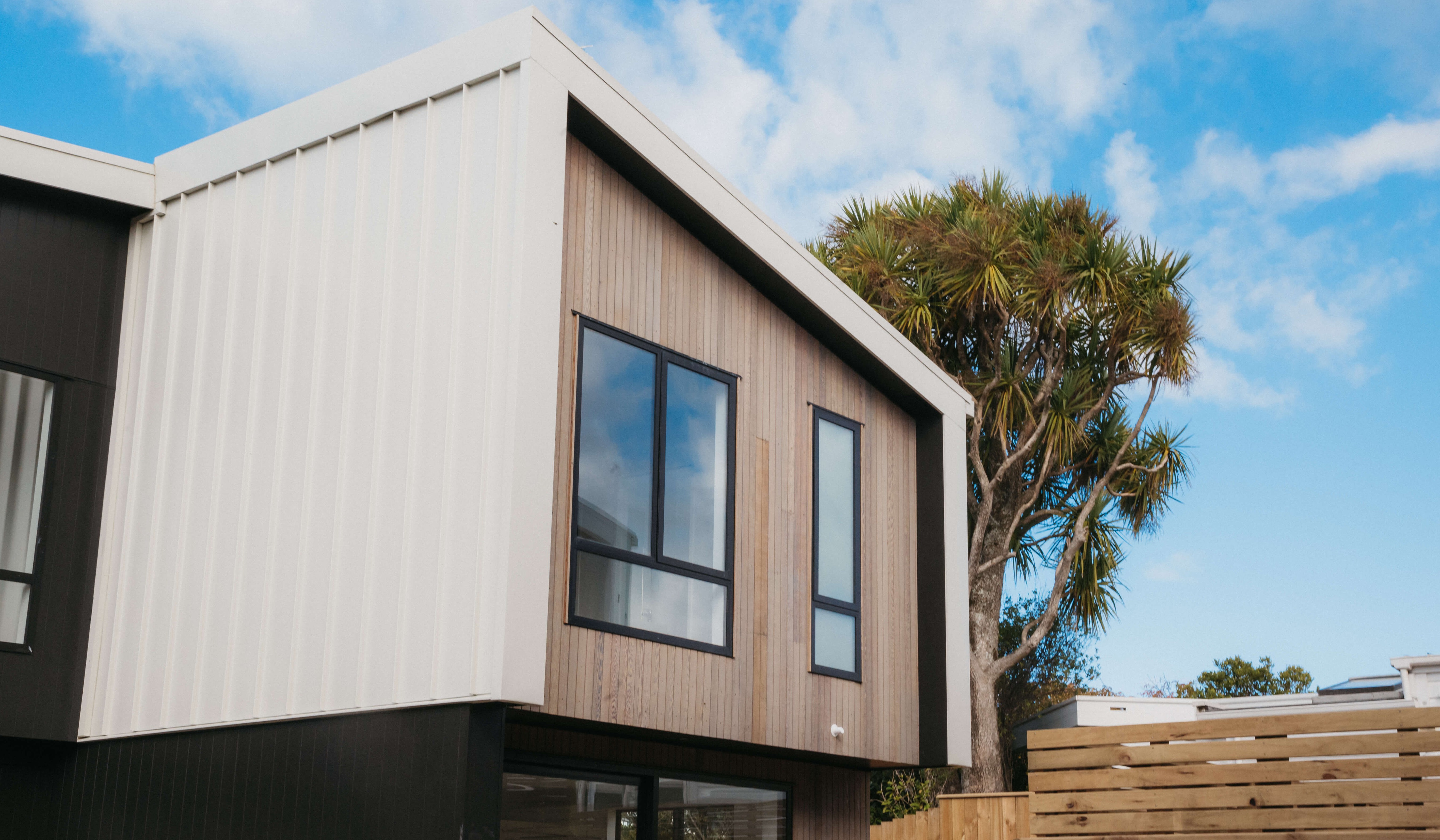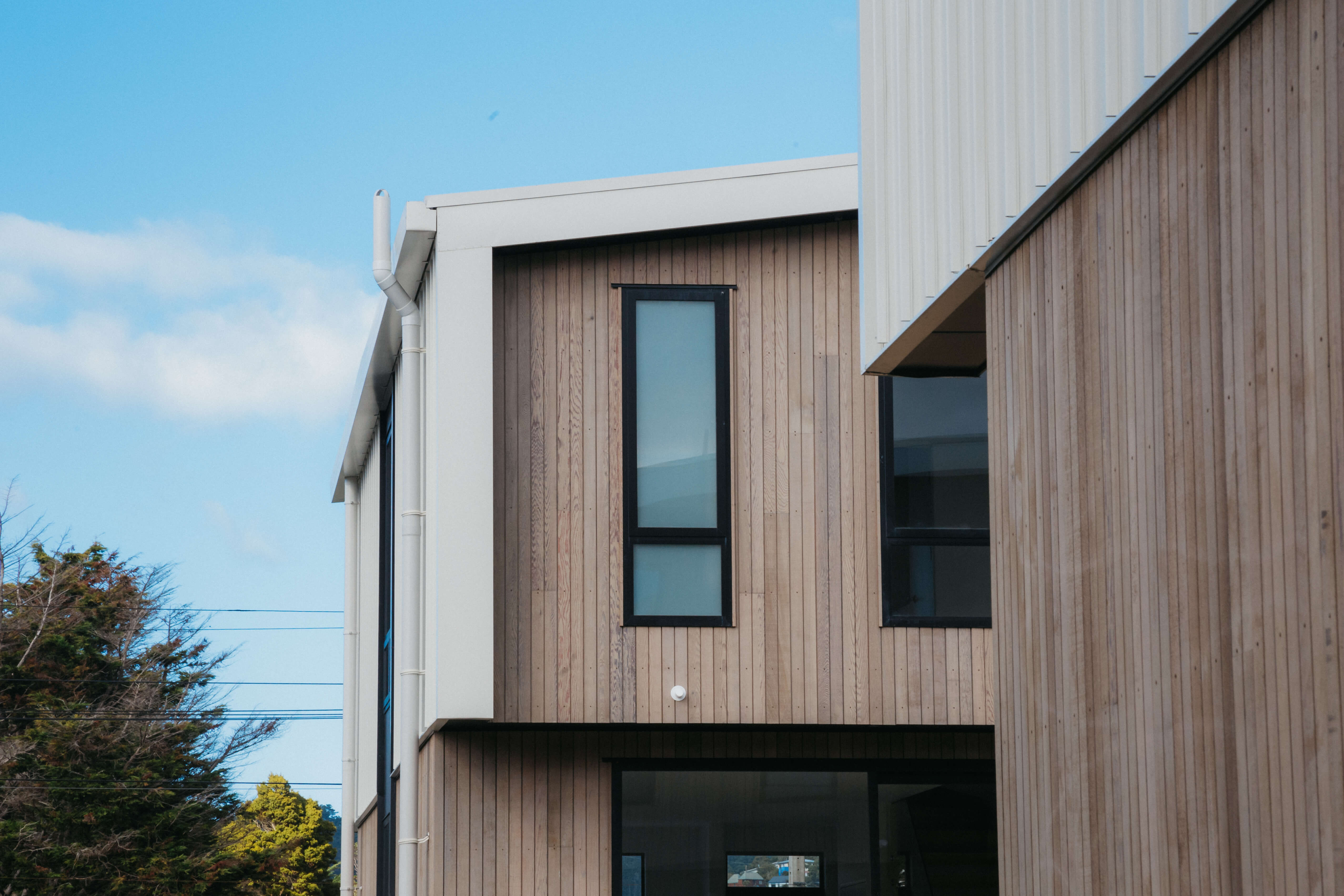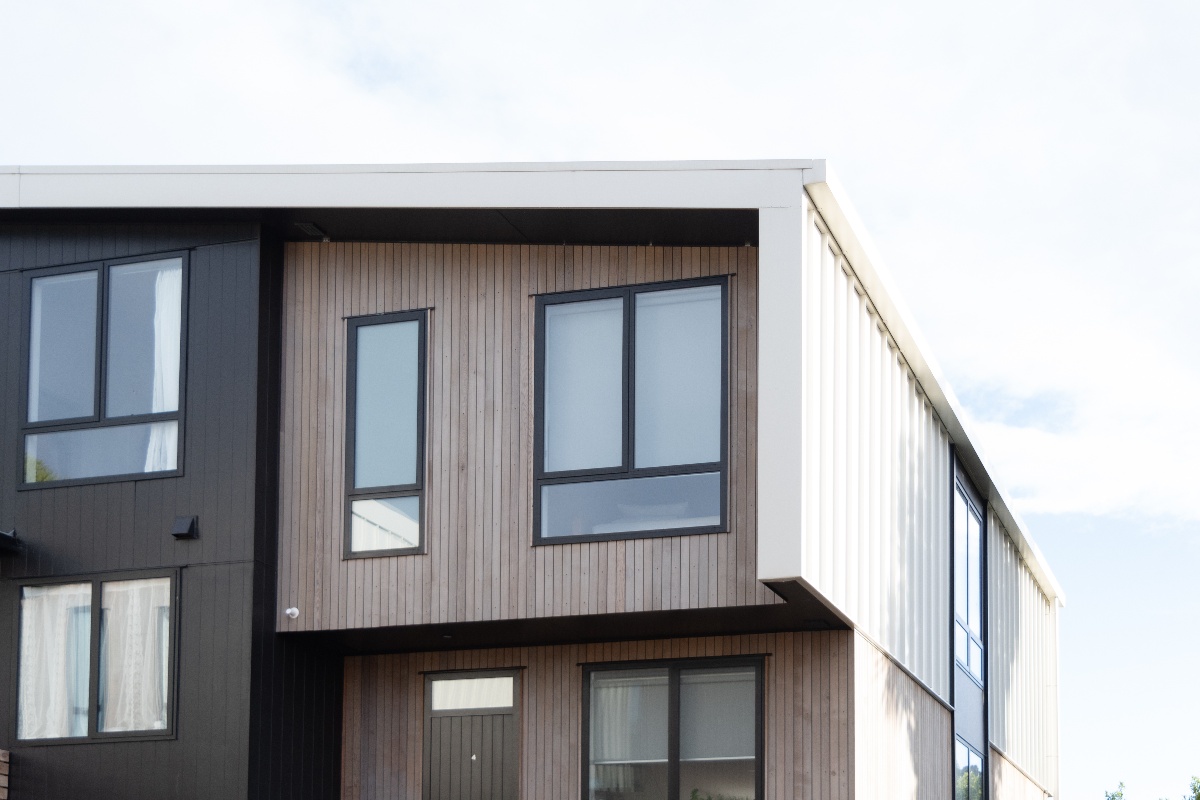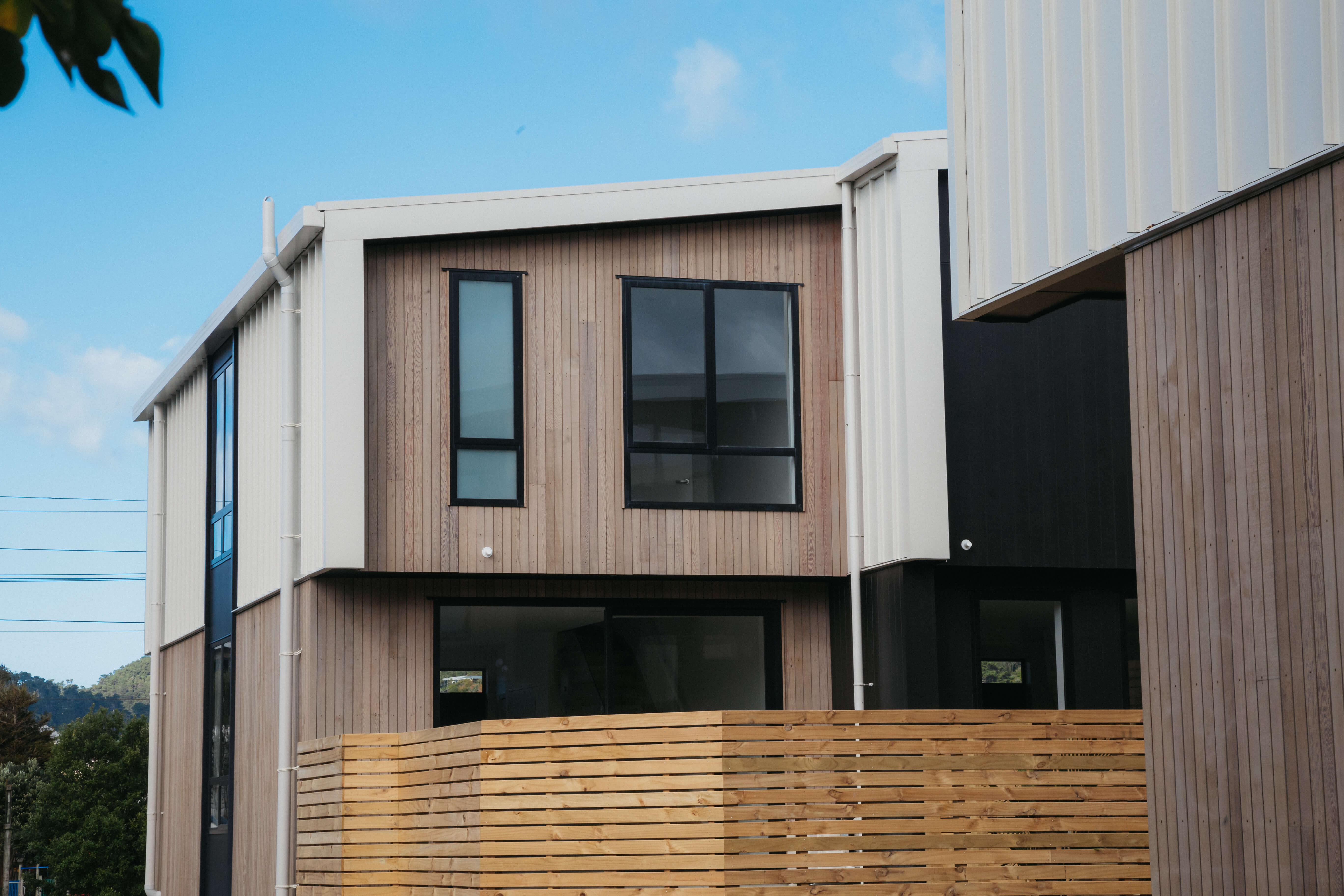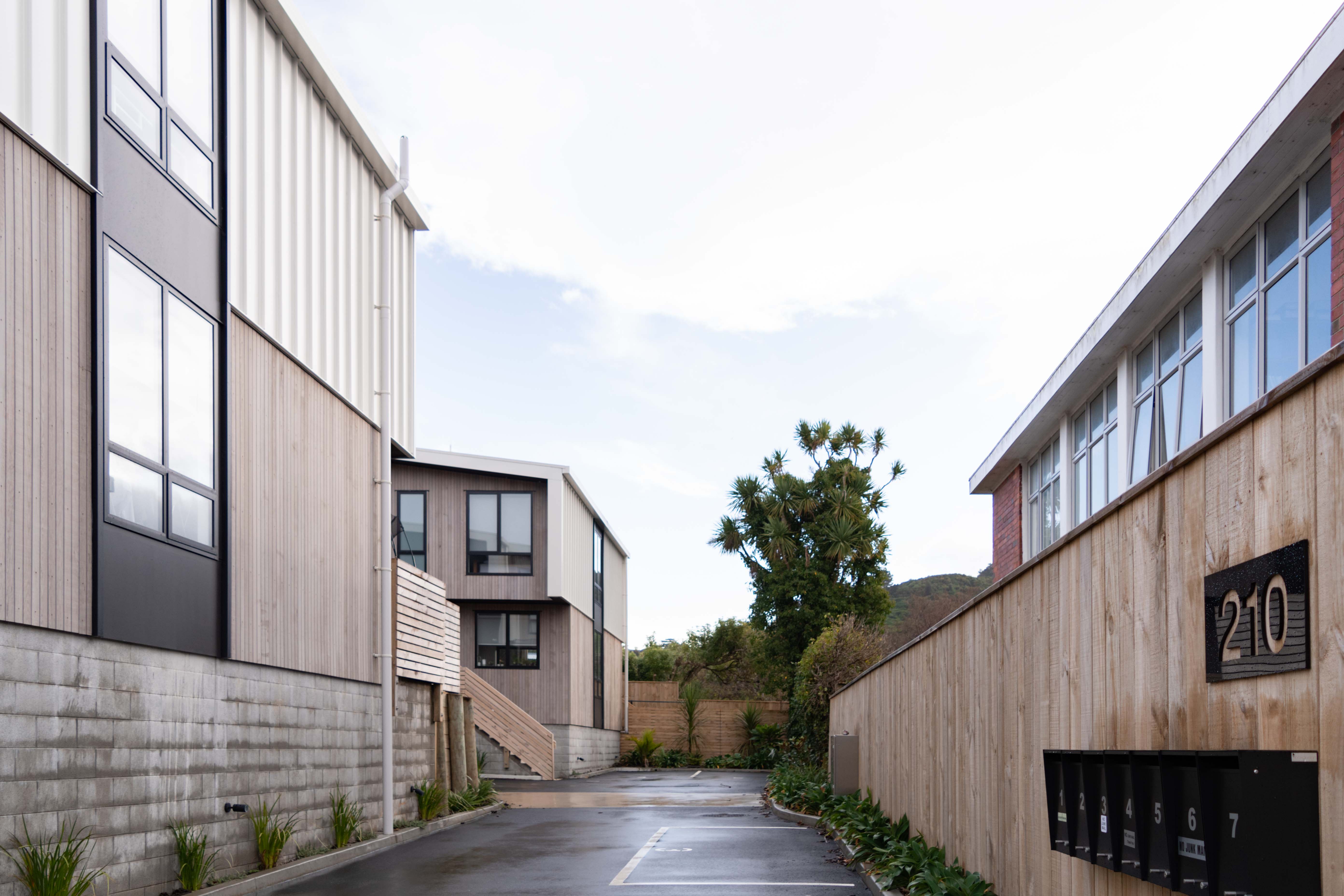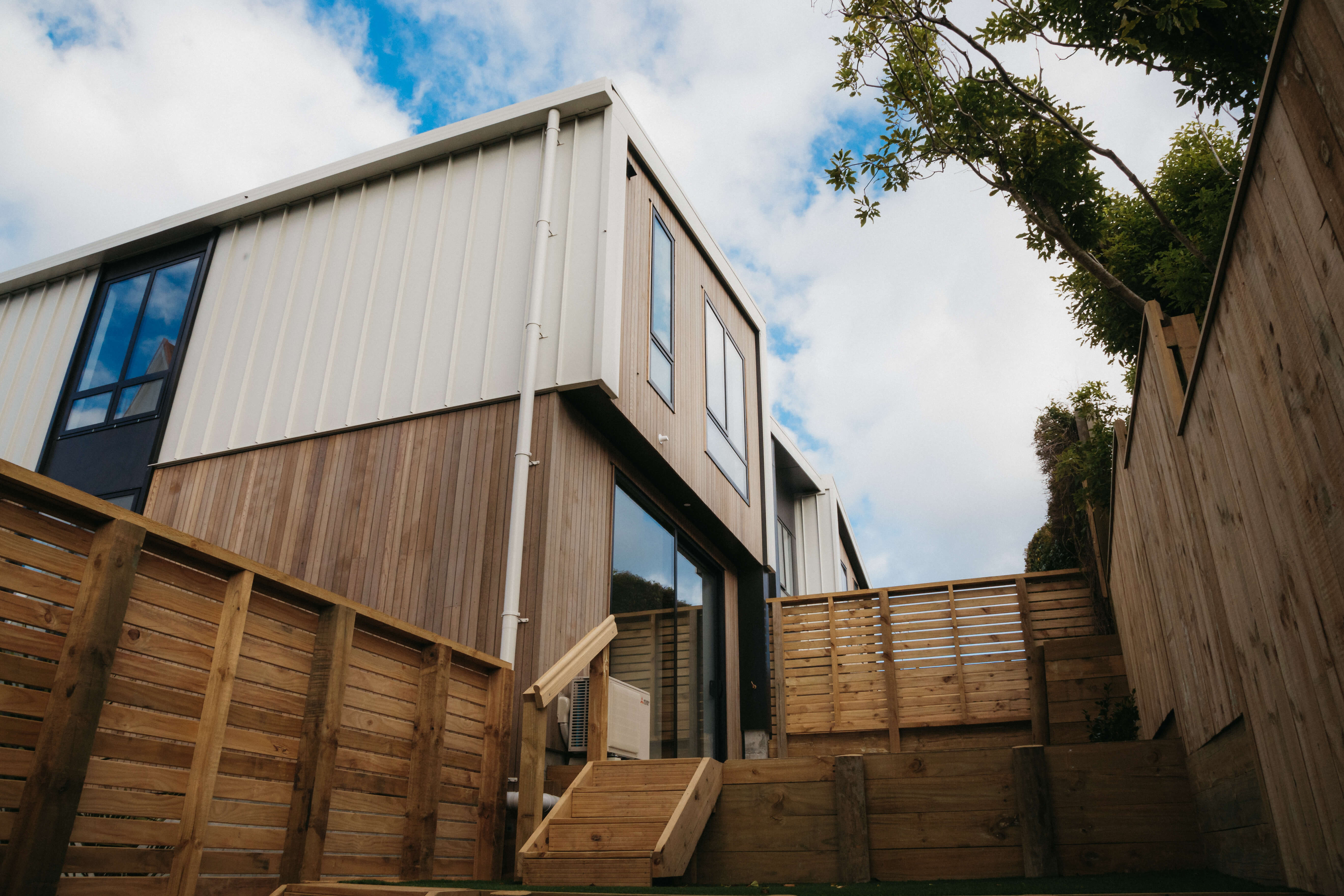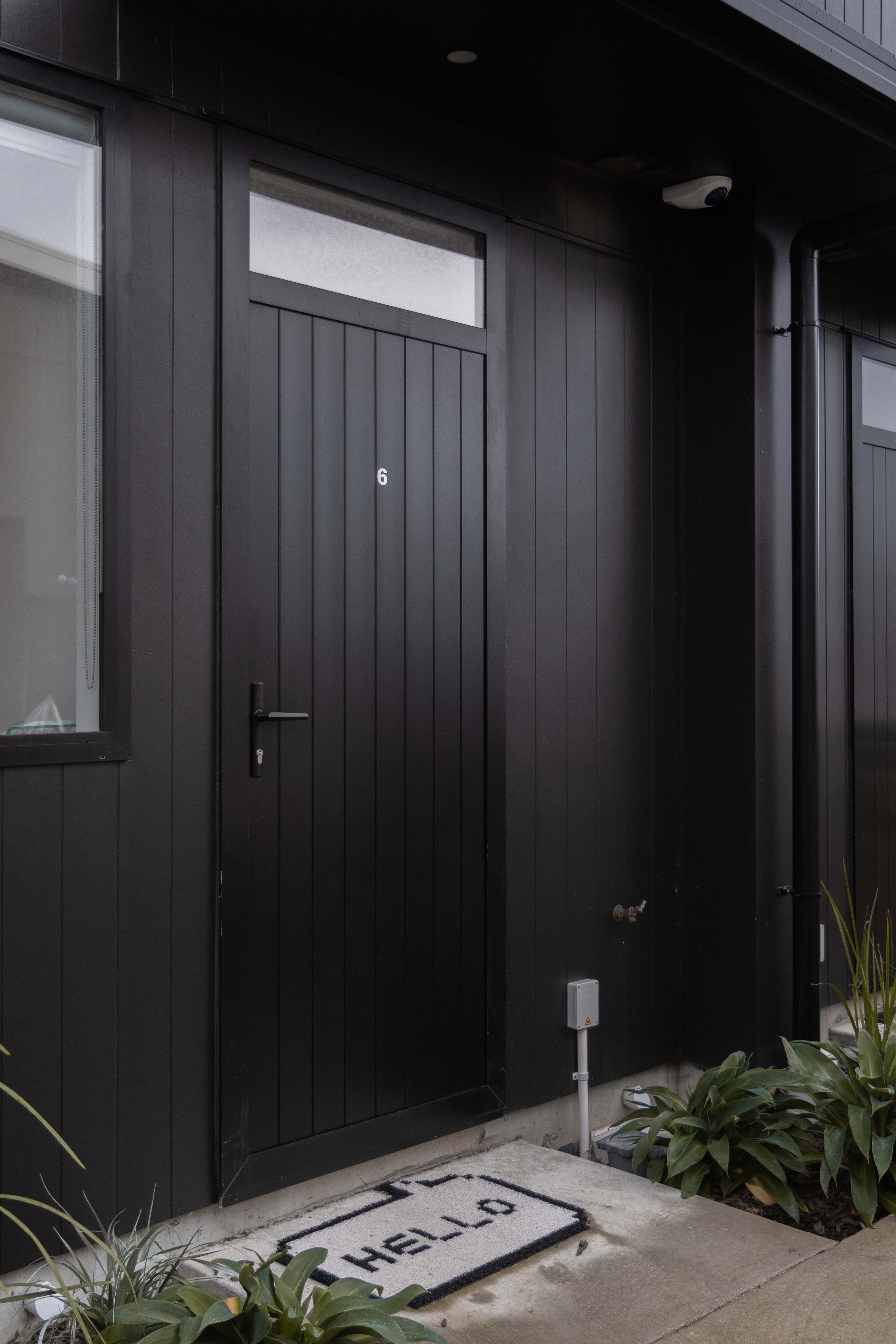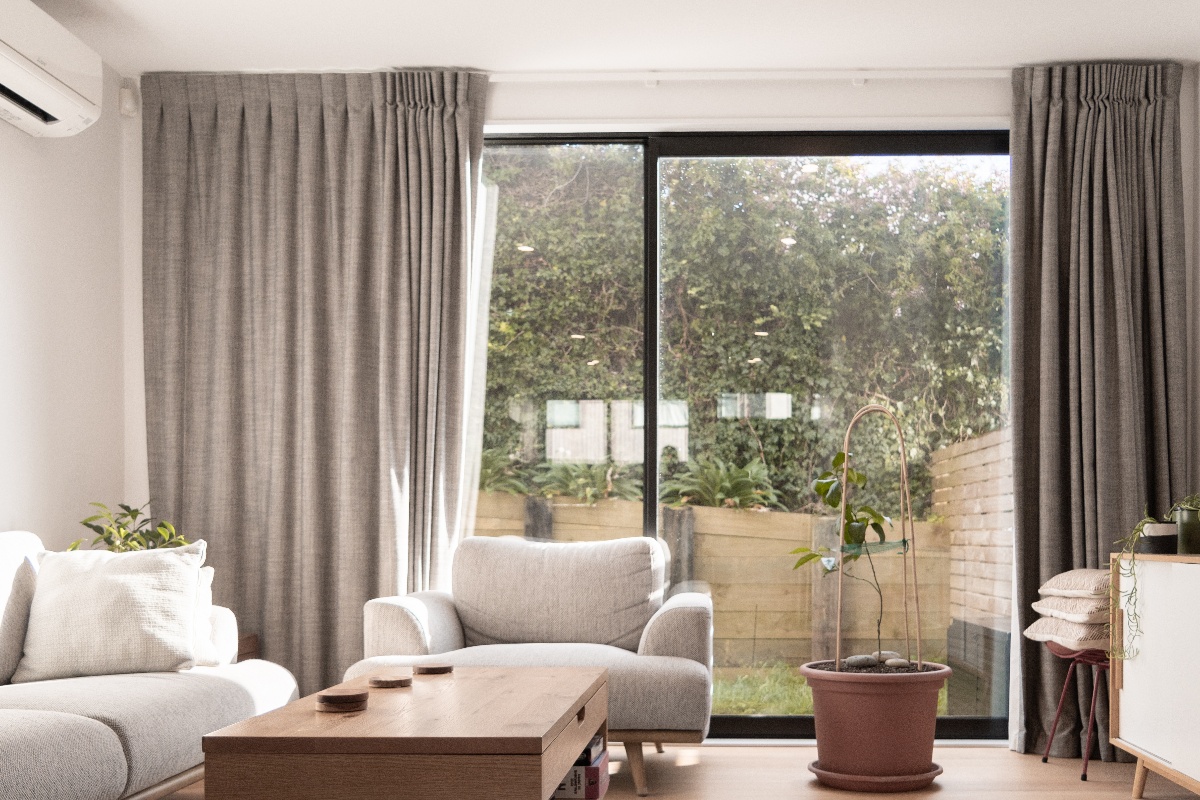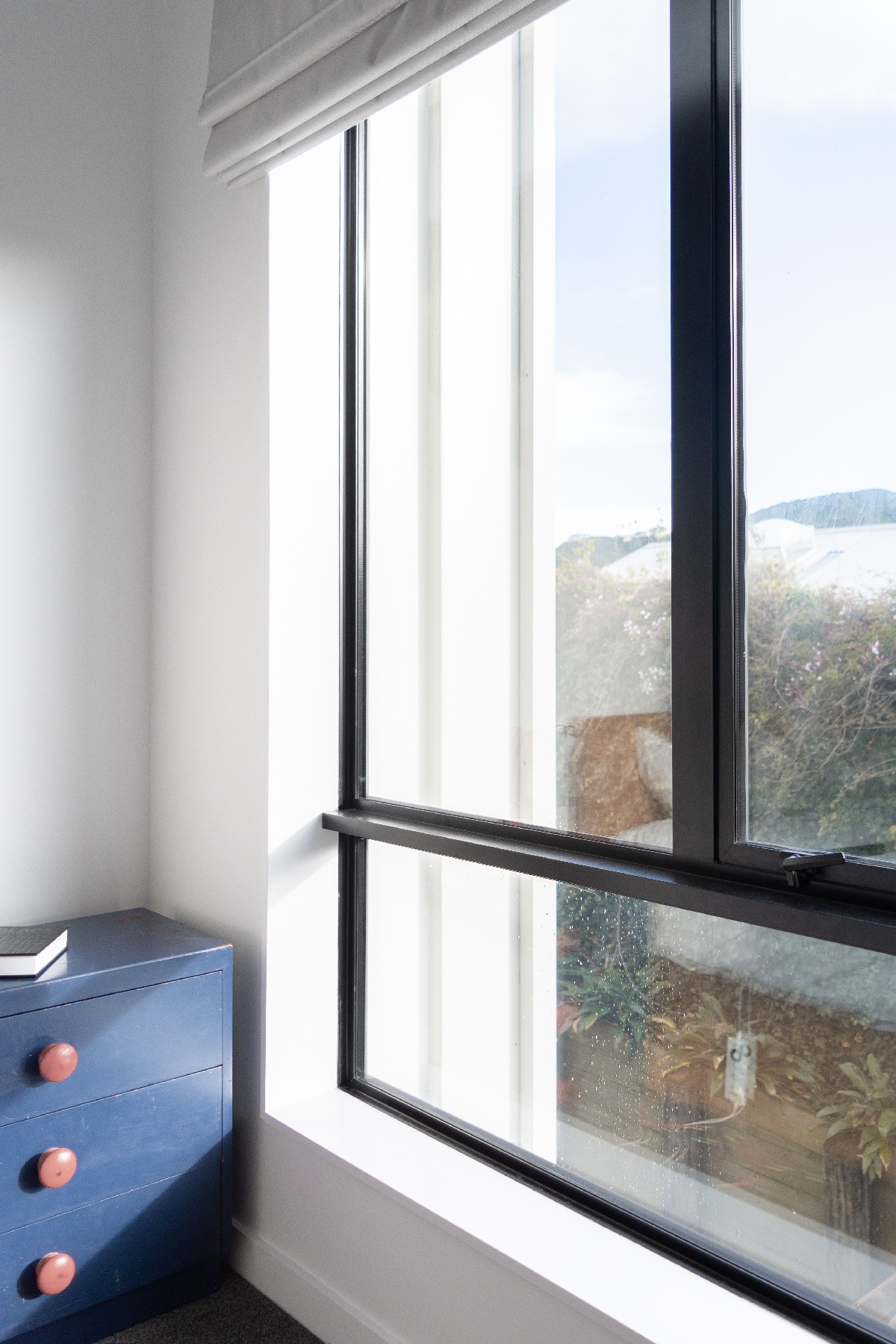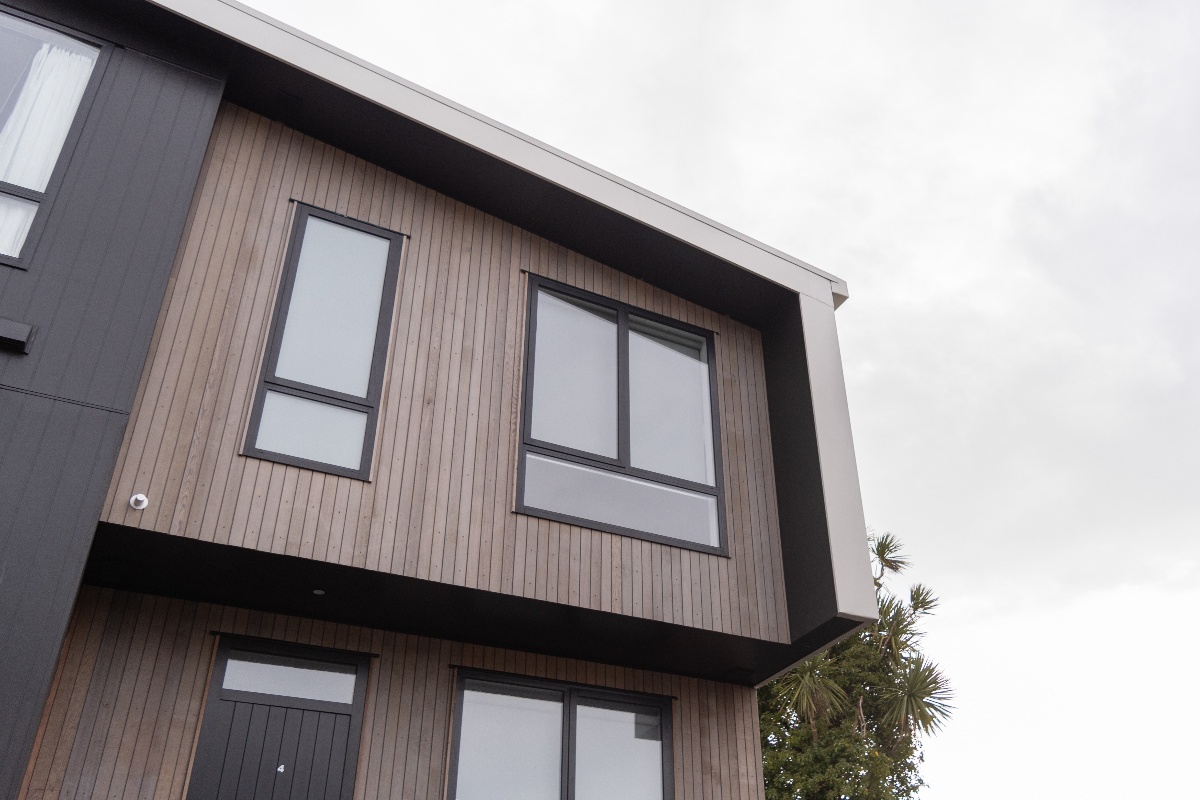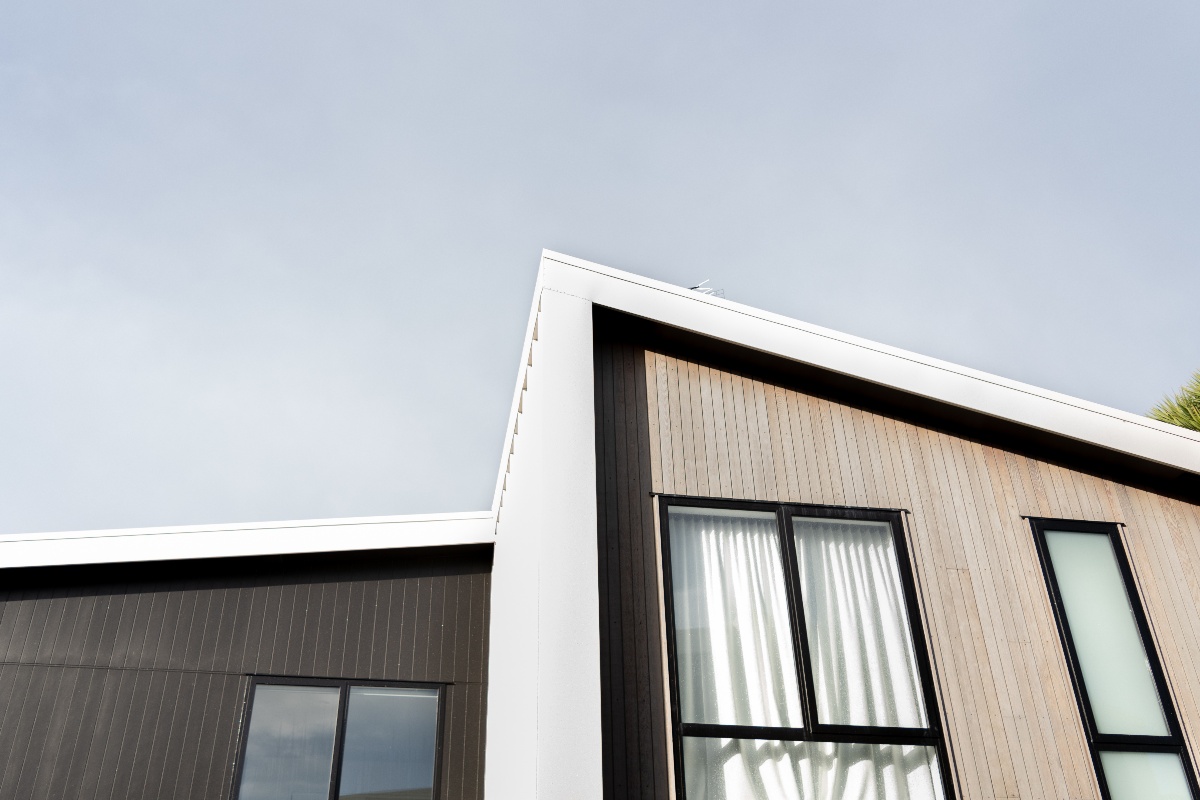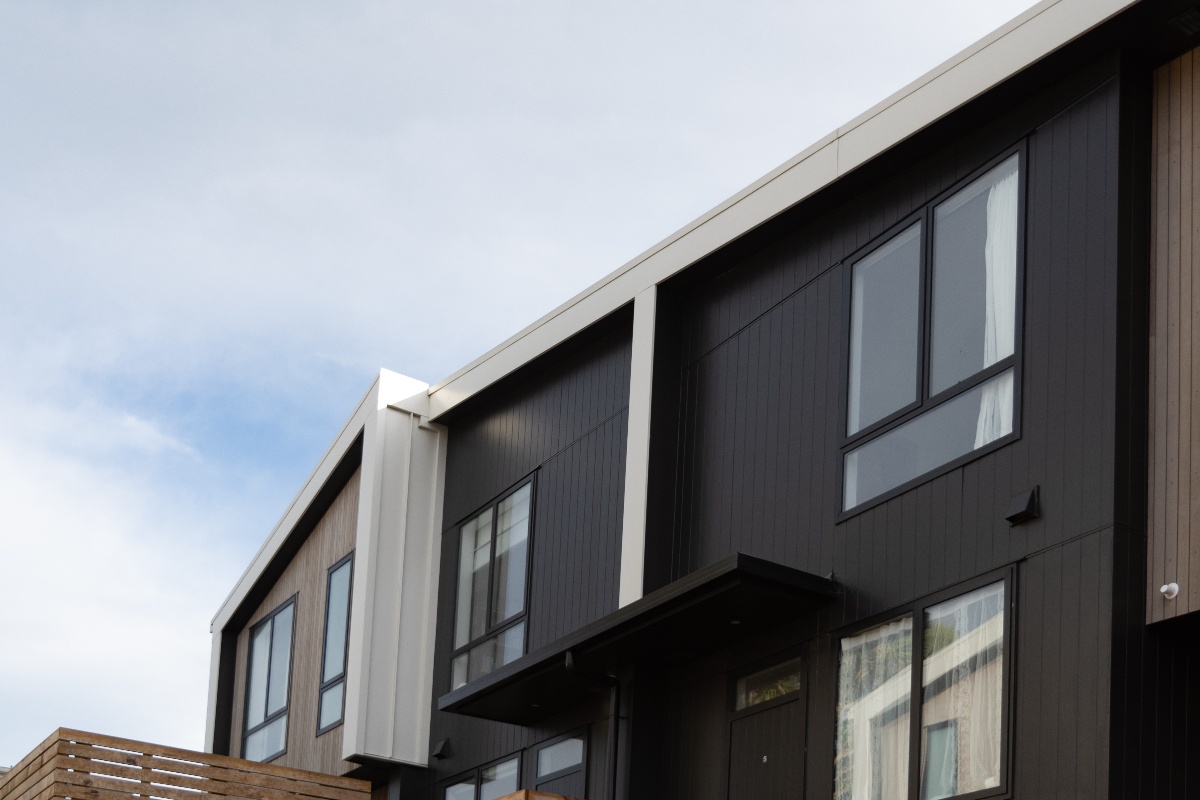 We can align fabrication with your project timelines to meet your install schedules and create a seamless build from start to finish.
Talk to the team today