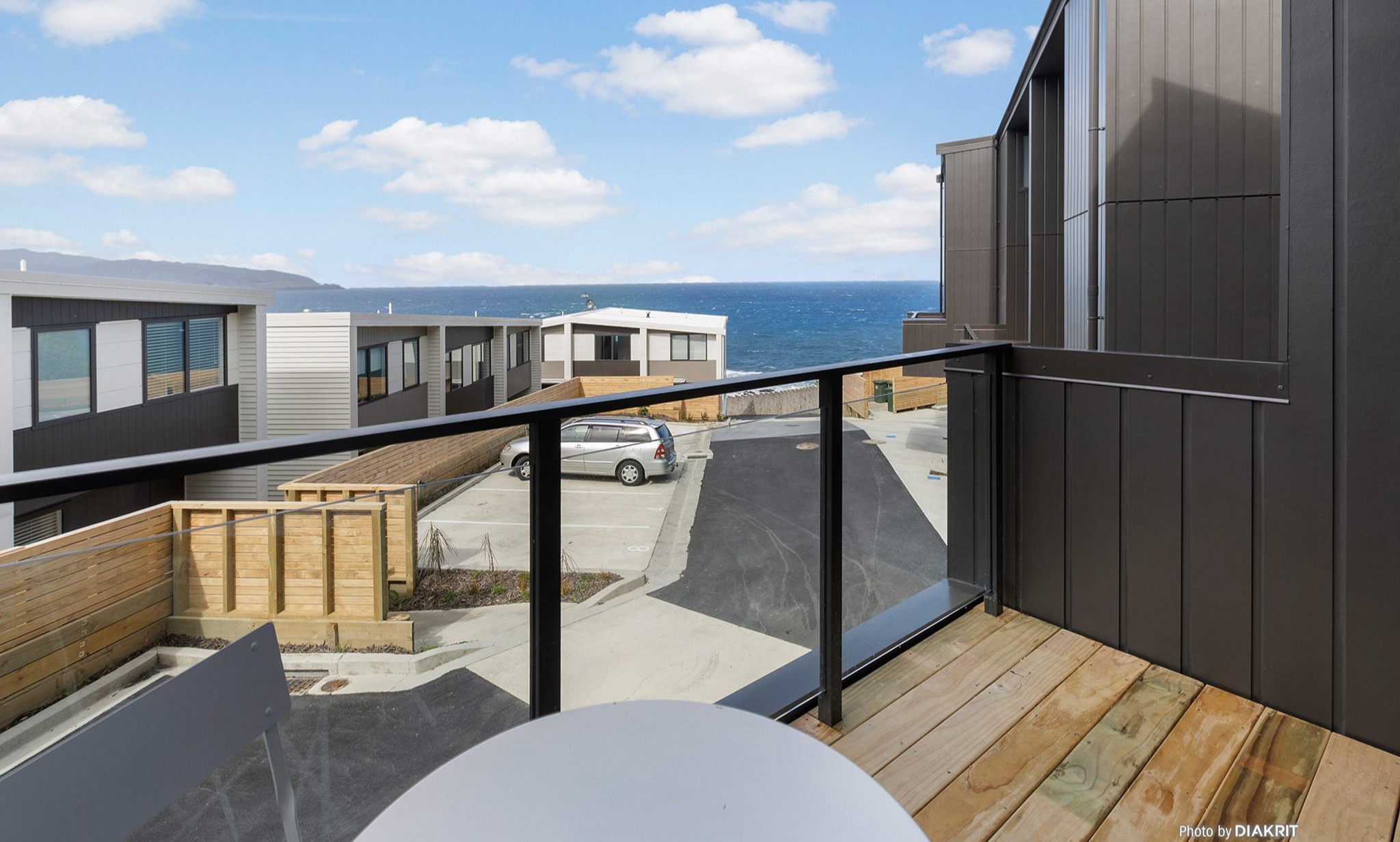 New development with impressive coastal views.
Project name
High Street Townhouses
Category
Multi-residential
Location
Island Bay, Wellington
Wellington development
A local luxury townhouse developer needed durable windows and doors for their coastal residential project. Requiring highly durable yet stylish joinery the team at UNO needed to go the extra mile to ensure the presented solutions exceeded the client's requirements.

Working alongside architectural specialist Novak + Middleton, as well as the Bonnaci Group, those plans were made a reality with particular mention to David Hale Building for their on-site expertise, which proved essential for the challenging site.
Luxury townhouses exposed to the elements
Because Wellington is located between the North and South Islands of New Zealand, when the wind blows strongly, it squeezes through the gap at Cook Strait and gets faster – thus Wellington is known for higher wind speeds than some other areas of New Zealand.
It is important that the windows & doors in a building can manage the water and wind, especially in an area known for ultra-high winds. We were involved with Novak + Middleton and Bonnaci Group at the design stage to ensure that the windows and doors would be suited to the specific design wind requirements where these luxury apartments were to be built.
Our products had already been tested to the Extra High (2130 Pa) Wind pressure New Zealand Standard 4211, but we were now required to test the performance of our 40mm sliding doors at over 30% above extra high wind pressure to the specific design conditions for a specified size sliding door. So we manufactured a test unit and took it to an IANZ accredited laboratory for testing windows and doors, to see how it performed in simulated wind and rain conditions.
Requirements:
Suitable for the coastal area
Specific design wind pressures 30% above extra high wind zone
Design support at the early stages of the project
Certification to show the units were fit for purpose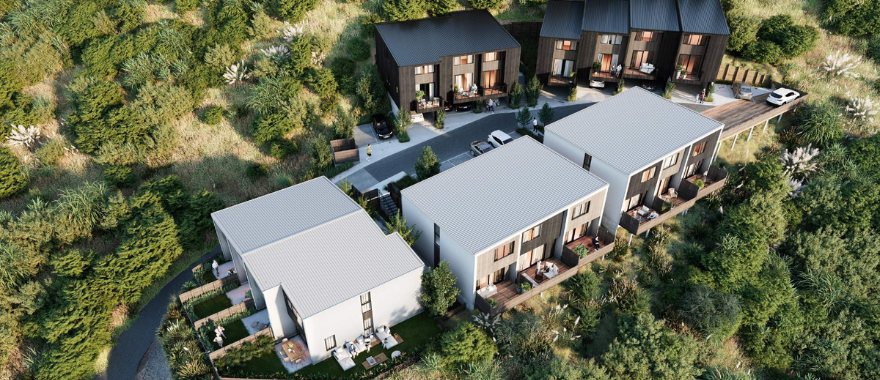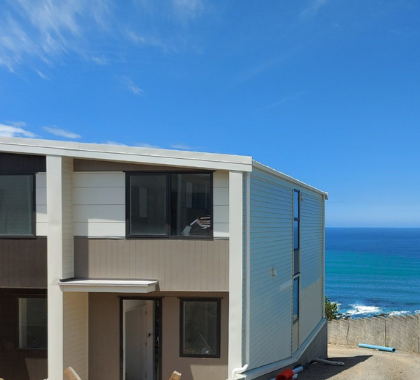 Testing proved product a perfect fit
The aluminium door test was a resounding success and proved that the unit met all the structural and water resistance requirements when tested at the required ultimate wind pressure. This provided clear evidence that this product was suitable for the High Street project and gave the specifiers, façade engineer, & developer confidence that it would perform in the extreme weather conditions.
This test result was also verified by independent onsite field testing by a façade engineer after the windows and doors were installed.
The next step in the project for us was manufacturing the windows and doors for the 17 townhouses and delivering them to site. The route to the site was also challenging with a narrow winding road and little space to turn around, but our delivery team took it all in their stride and we were able to manufacture and deliver all units within the project timeframe to meet the developer's tight schedule. It was a pleasure working alongside the team from David Hale Building on this project — they had a challenging site, but were excellent to work with!
Window & door units
After a specific configuration of sliding door was successfully tested for the site conditions, we then supplied 127 units for 17 townhouses, with a range of aluminium awning windows, sliding doors, and entrance doors.

Duratec powdercoat
For this project Duratec Matt Ironsand was the selected powdercoat finish. Duratec is a super durable hardwearing finish suitable for coastal areas. It has excellent colour retention and comes with a 20-year aluminium colour warranty.

Clear double glazing
Standard clear double glazing was used in the windows and doors for these townhouses. Residential suite
Residential suite were used as they are suitable for most housing and multi-residential environments. A focus on the strength of each element ensures long-lasting durability and safety.
After independent evaluation, the products were deemed fit for purpose for the extreme coastal conditions.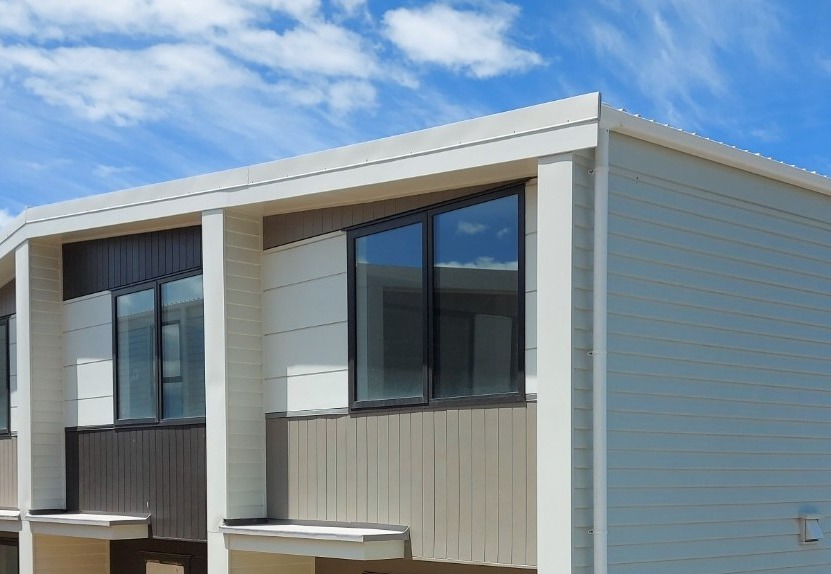 Awning windows
Awning windows are hinged at the top with openings at the bottom. These were chosen for their classic style and functionality. They're easy to use and great for ventilation.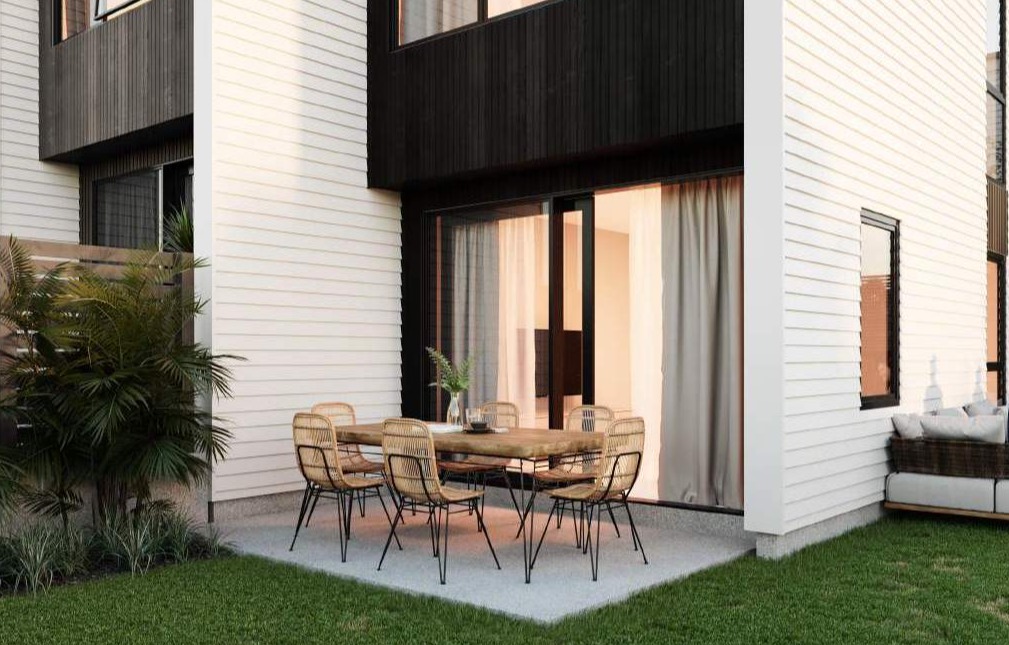 Sliding doors
Sliding doors were used on this project as they provide a bigger opening and allow people to connect between the inside and outdoor areas with ease.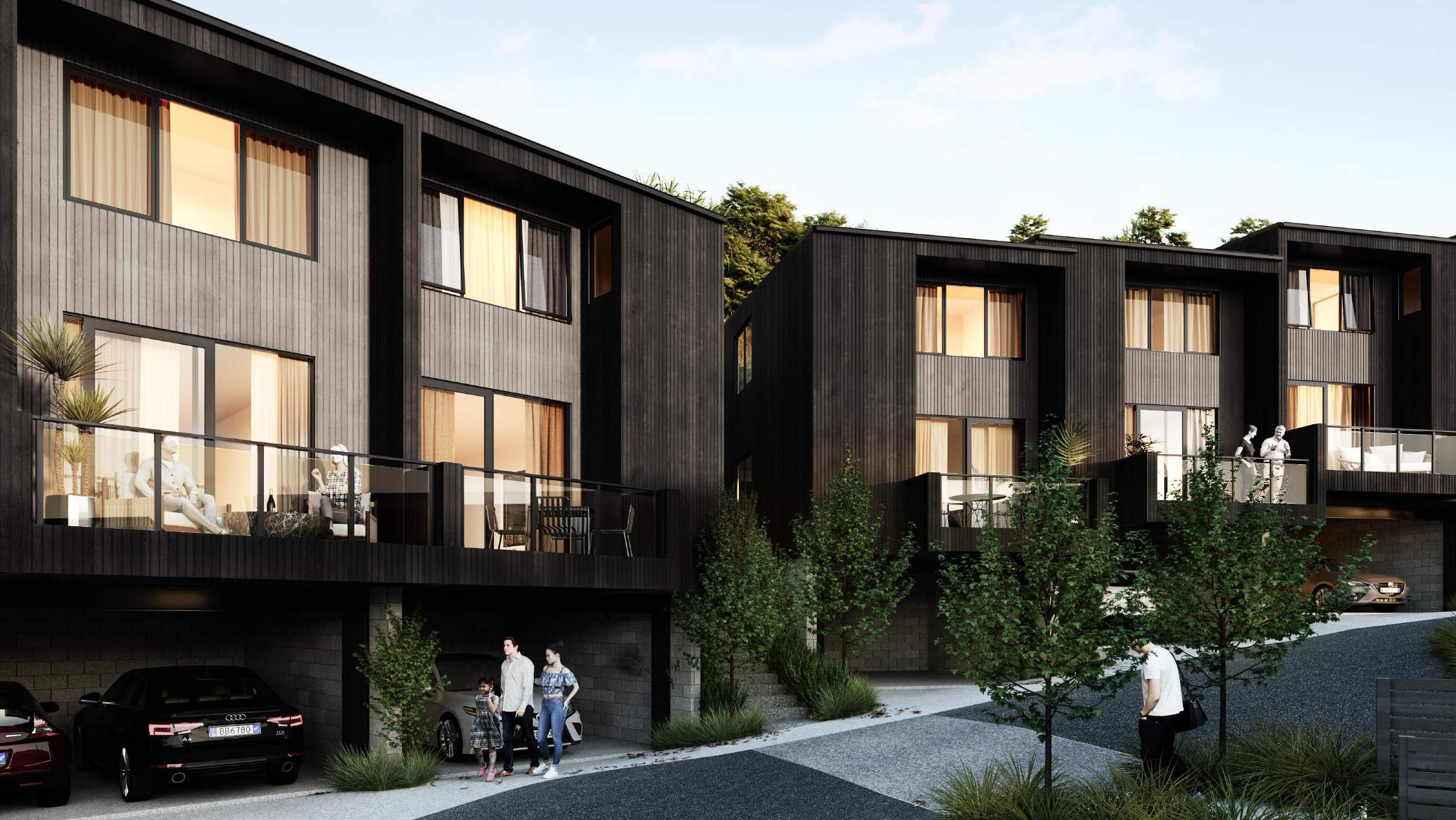 Entrance doors
Powdercoated entrance doors were used at the front of all 17 new townhouses in this development to make a statement entry and provide a functional access way.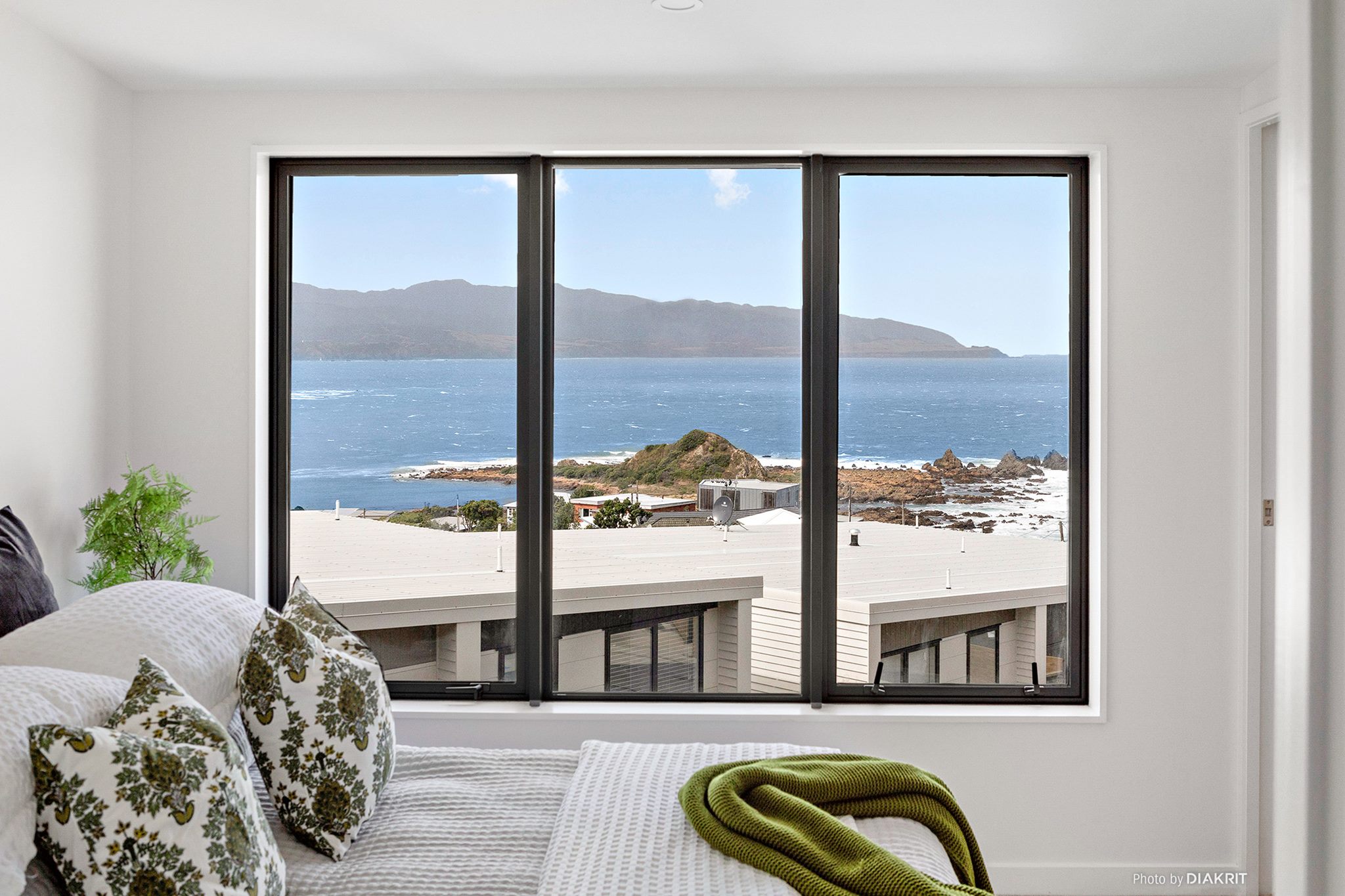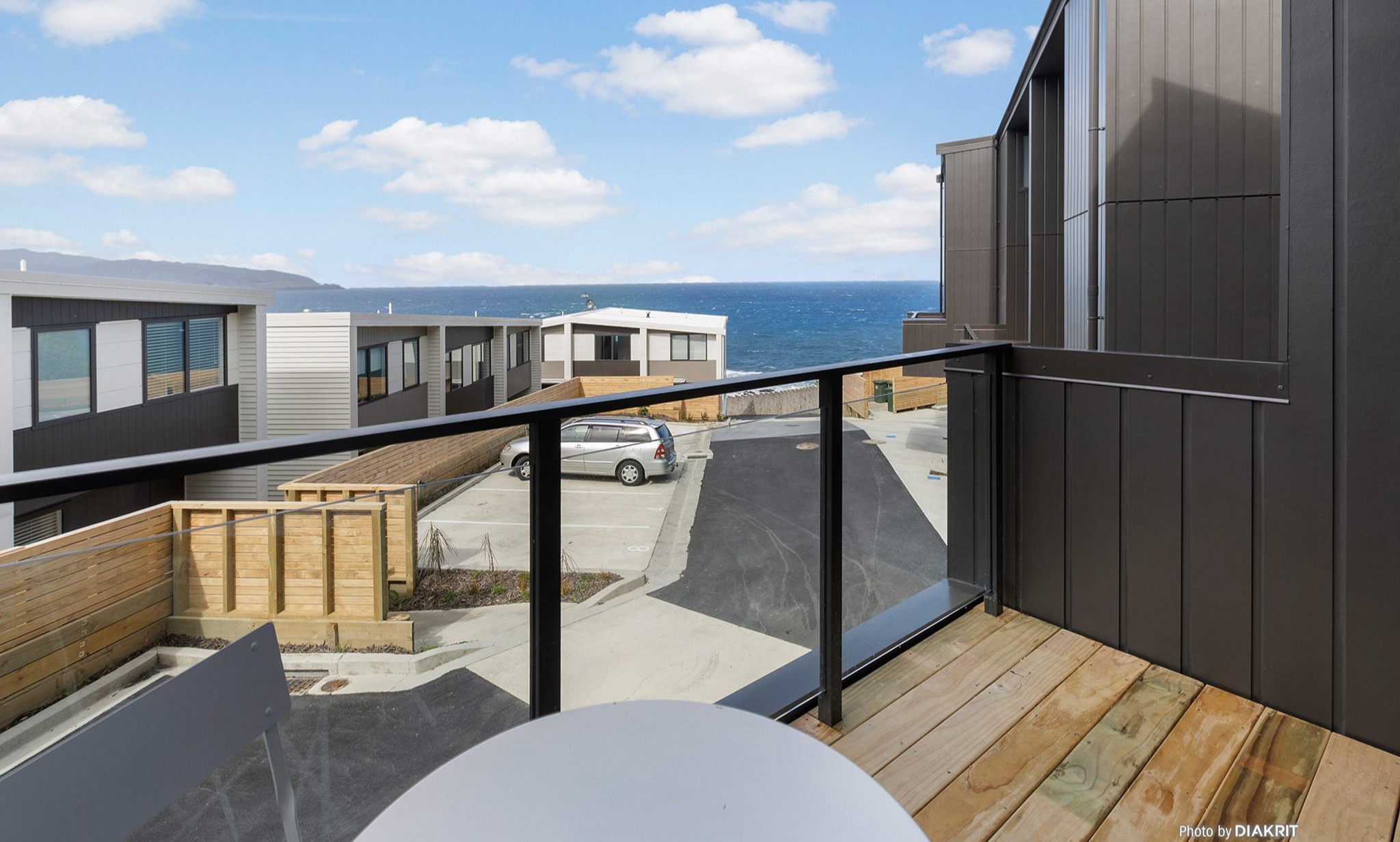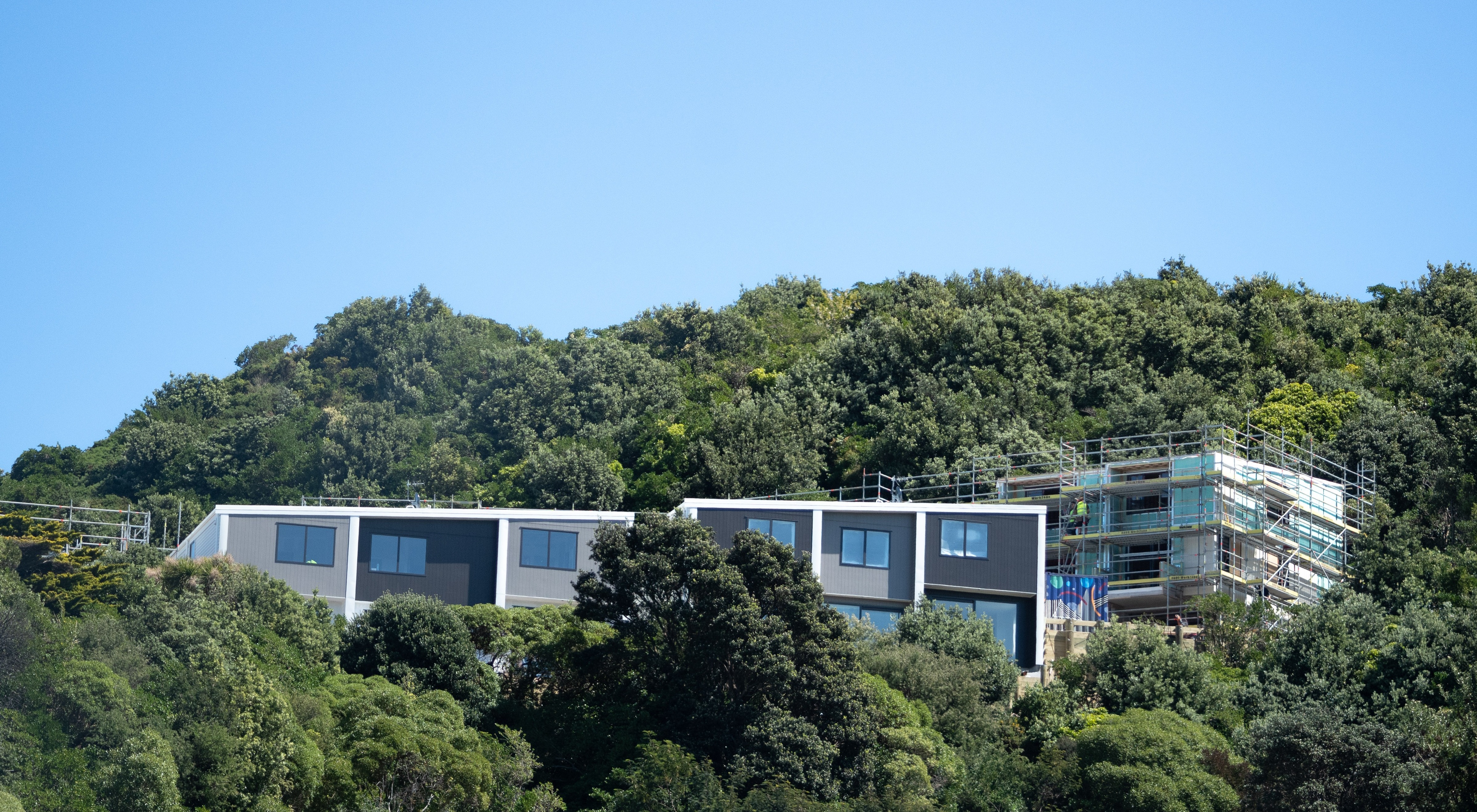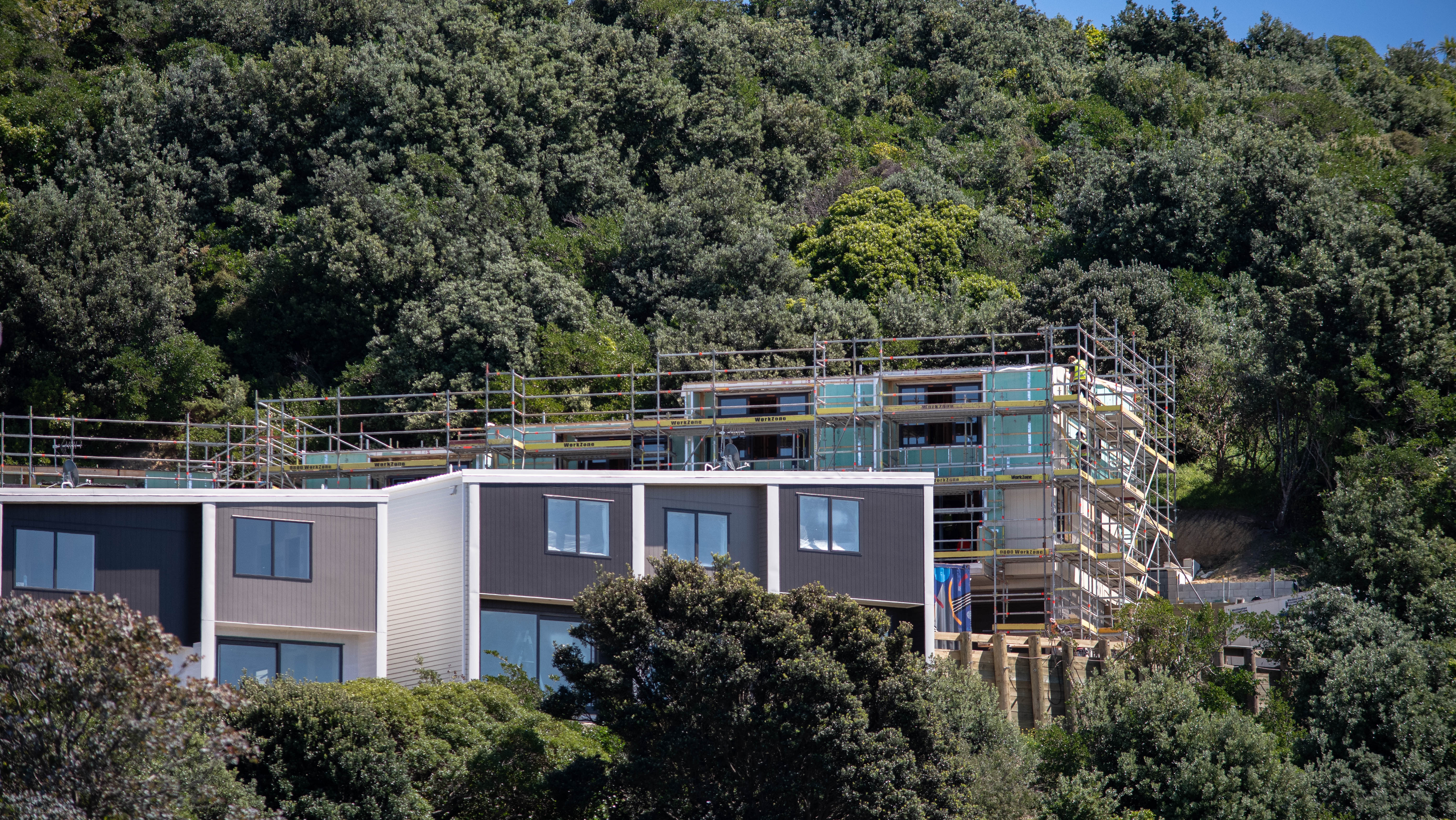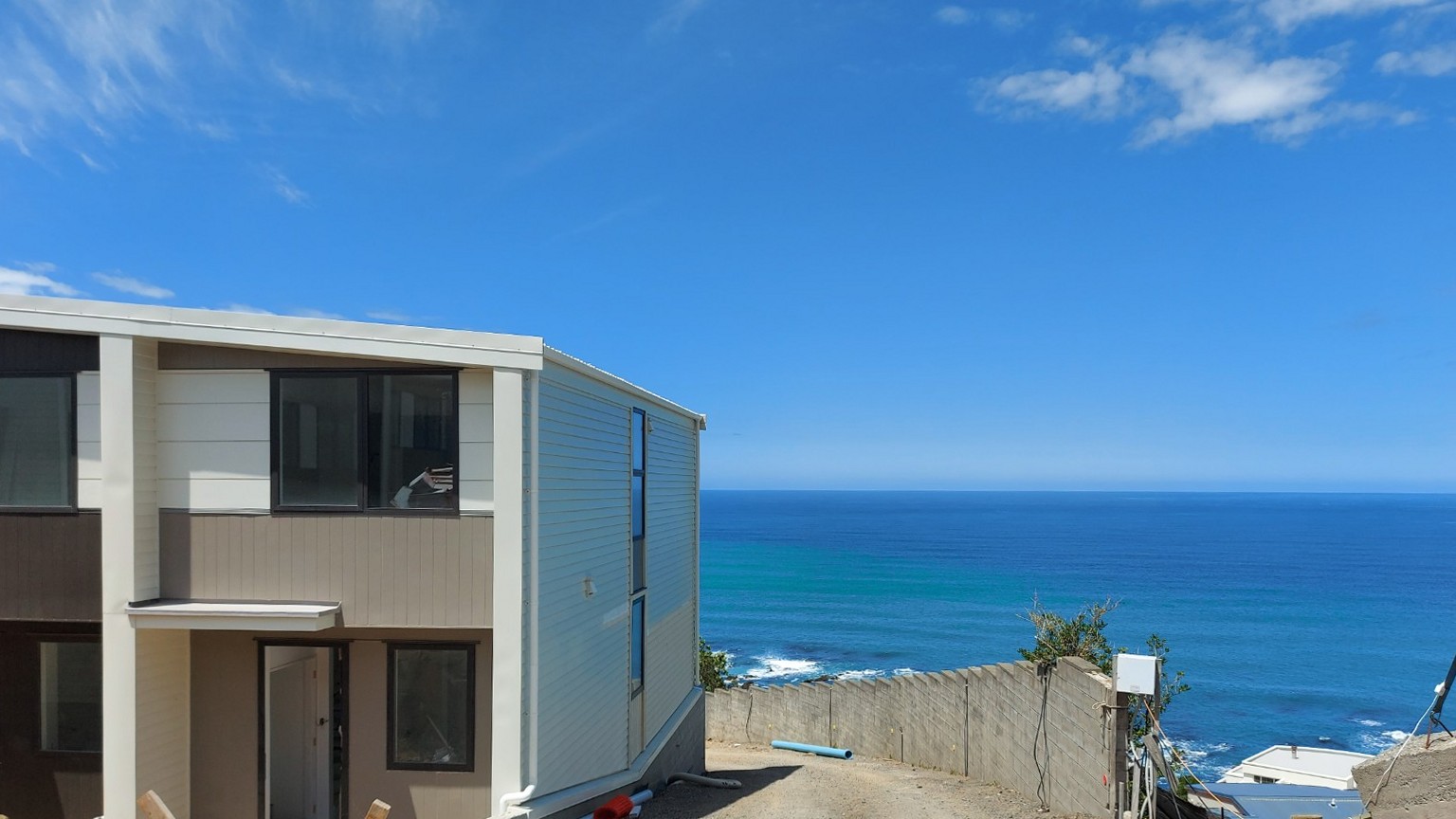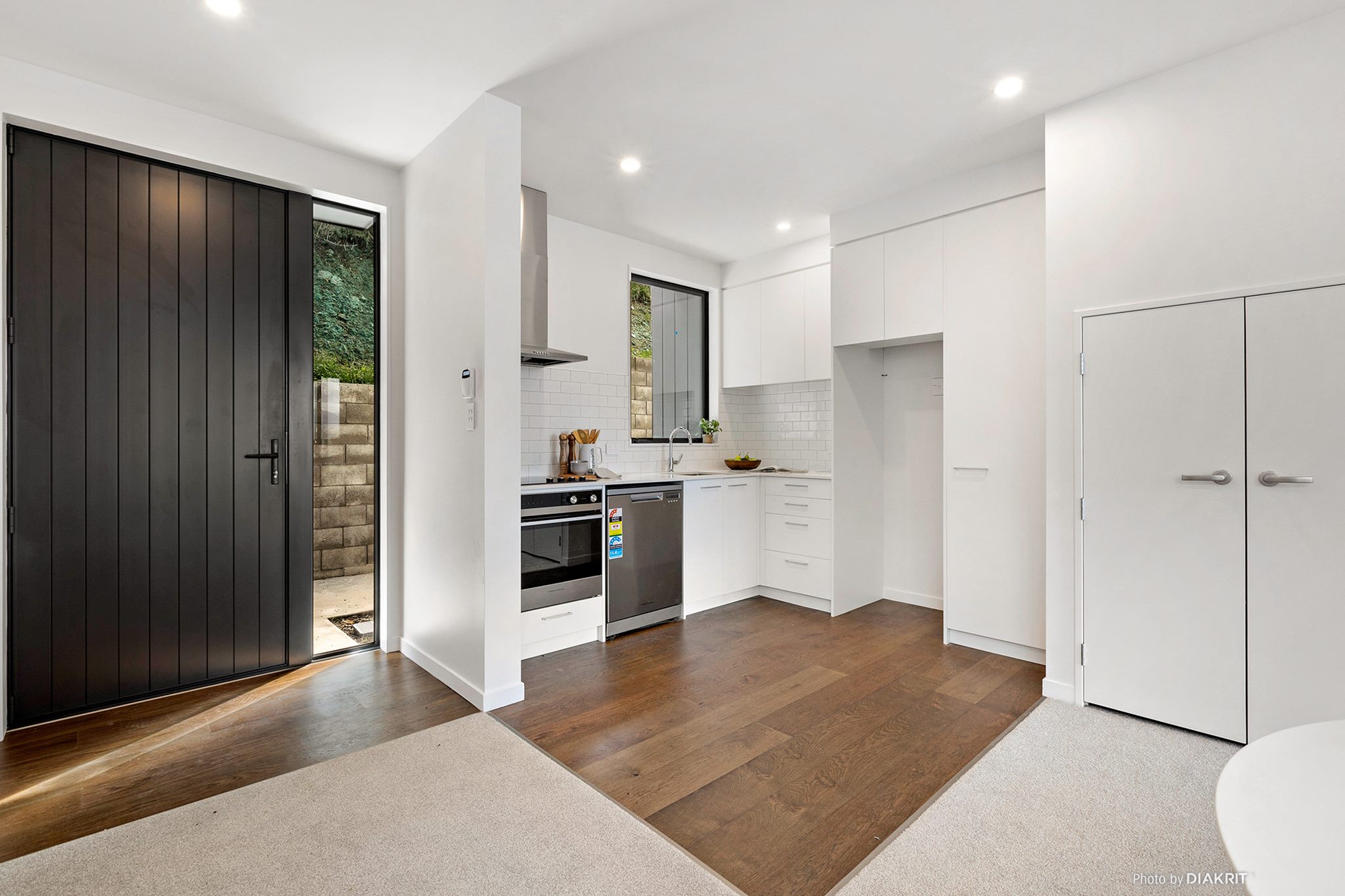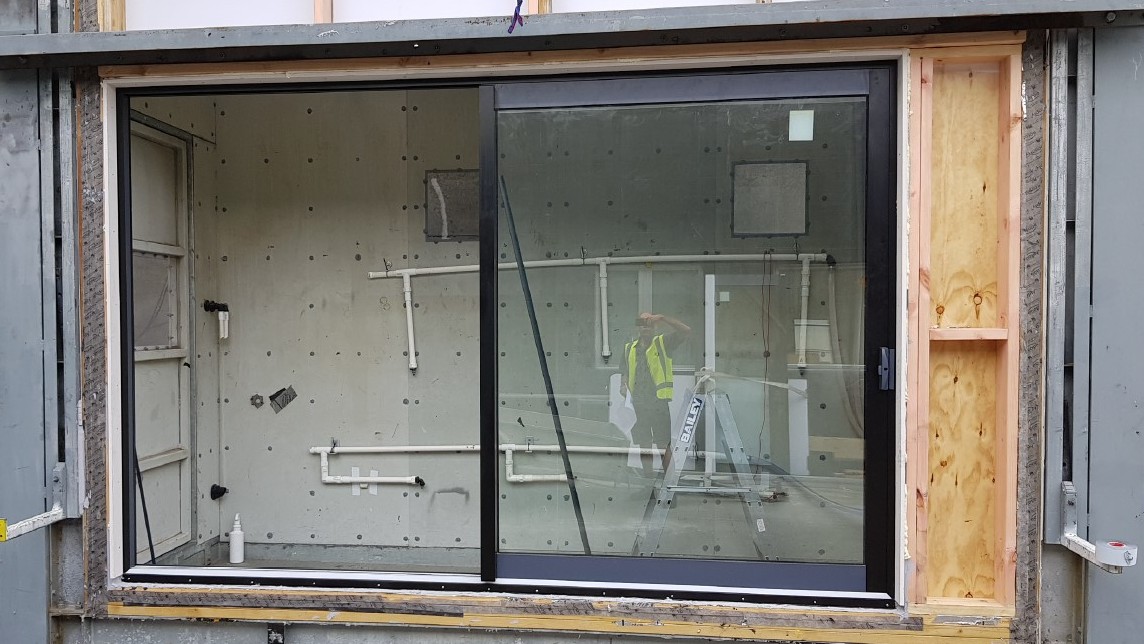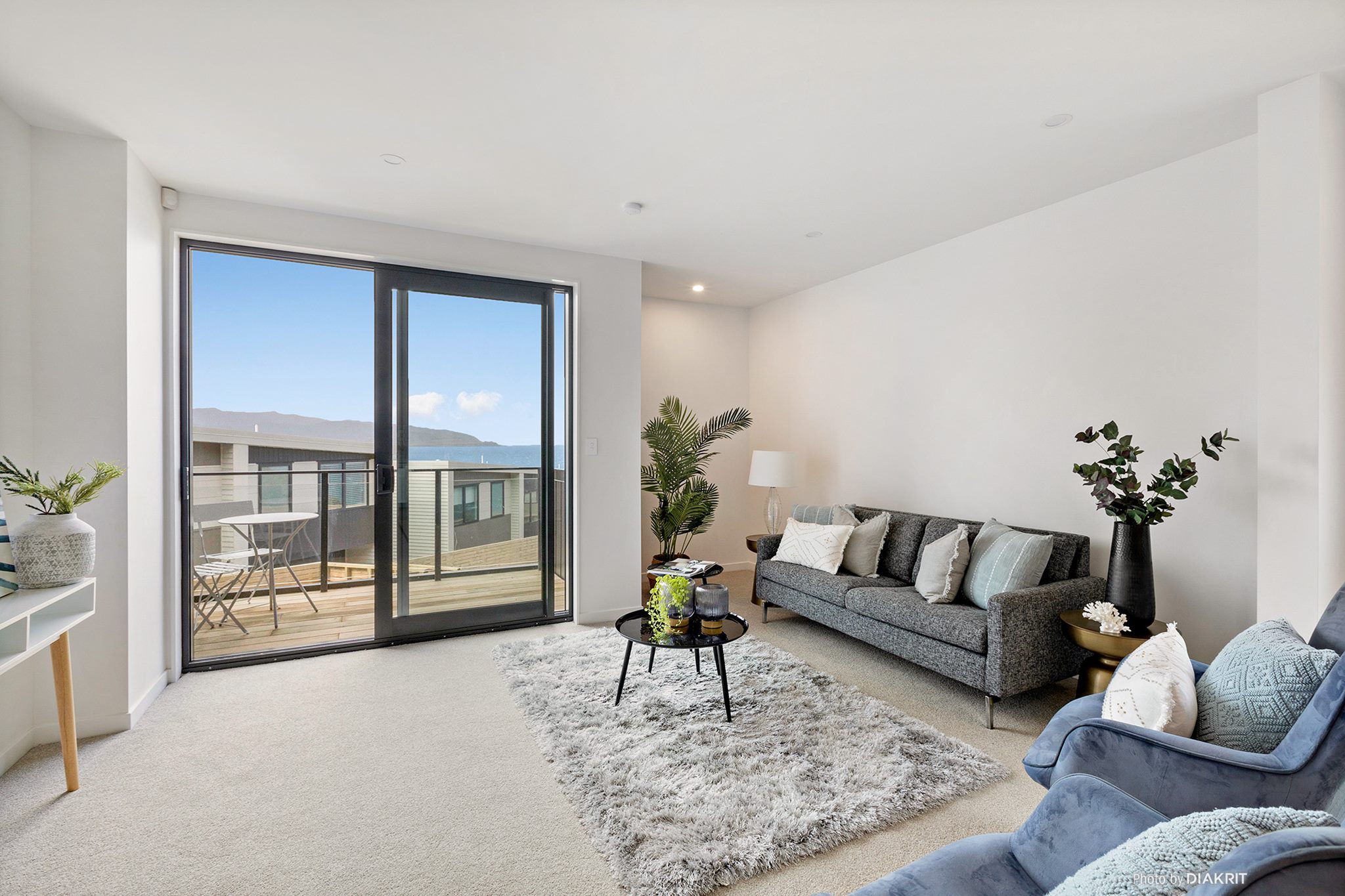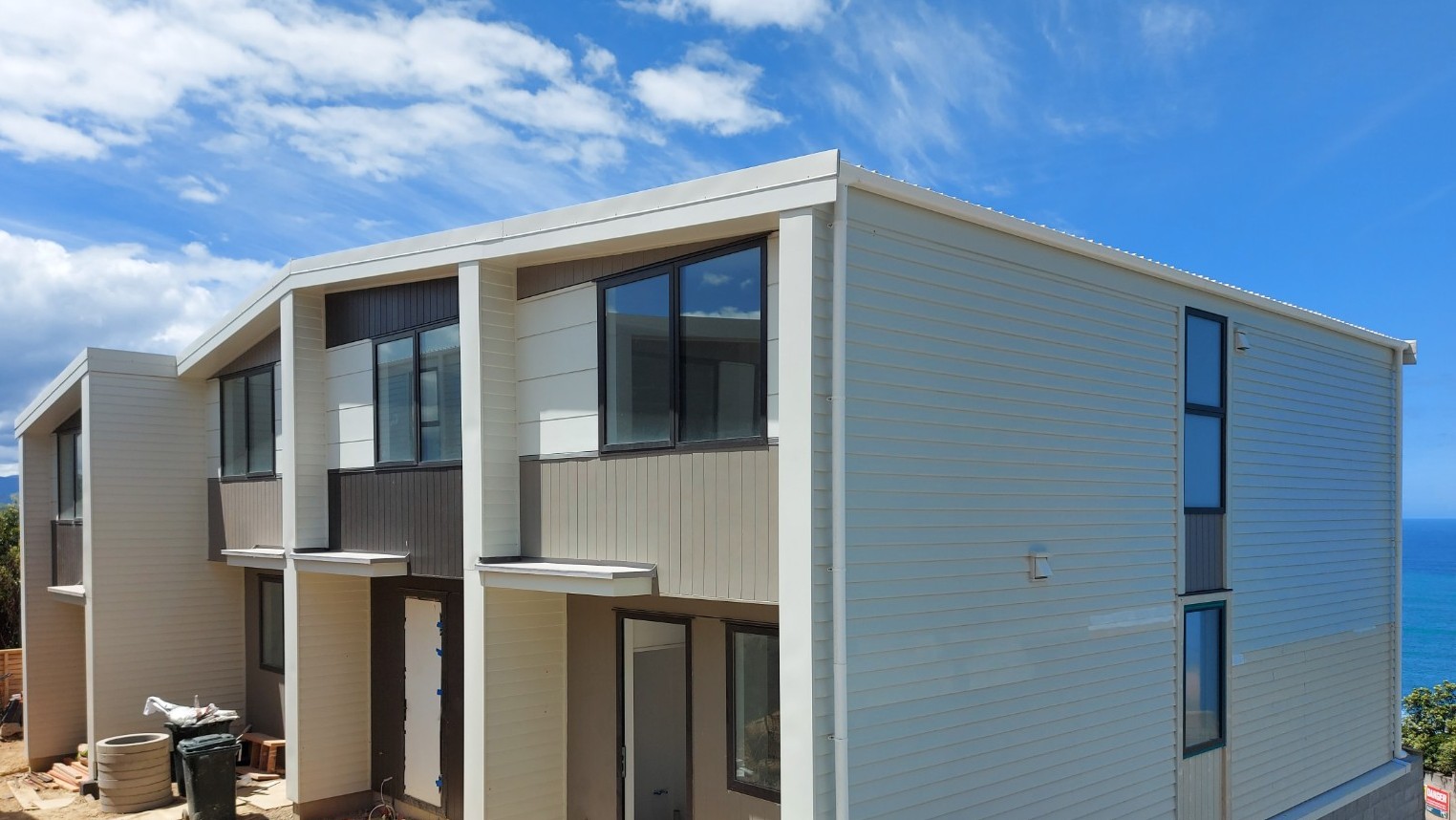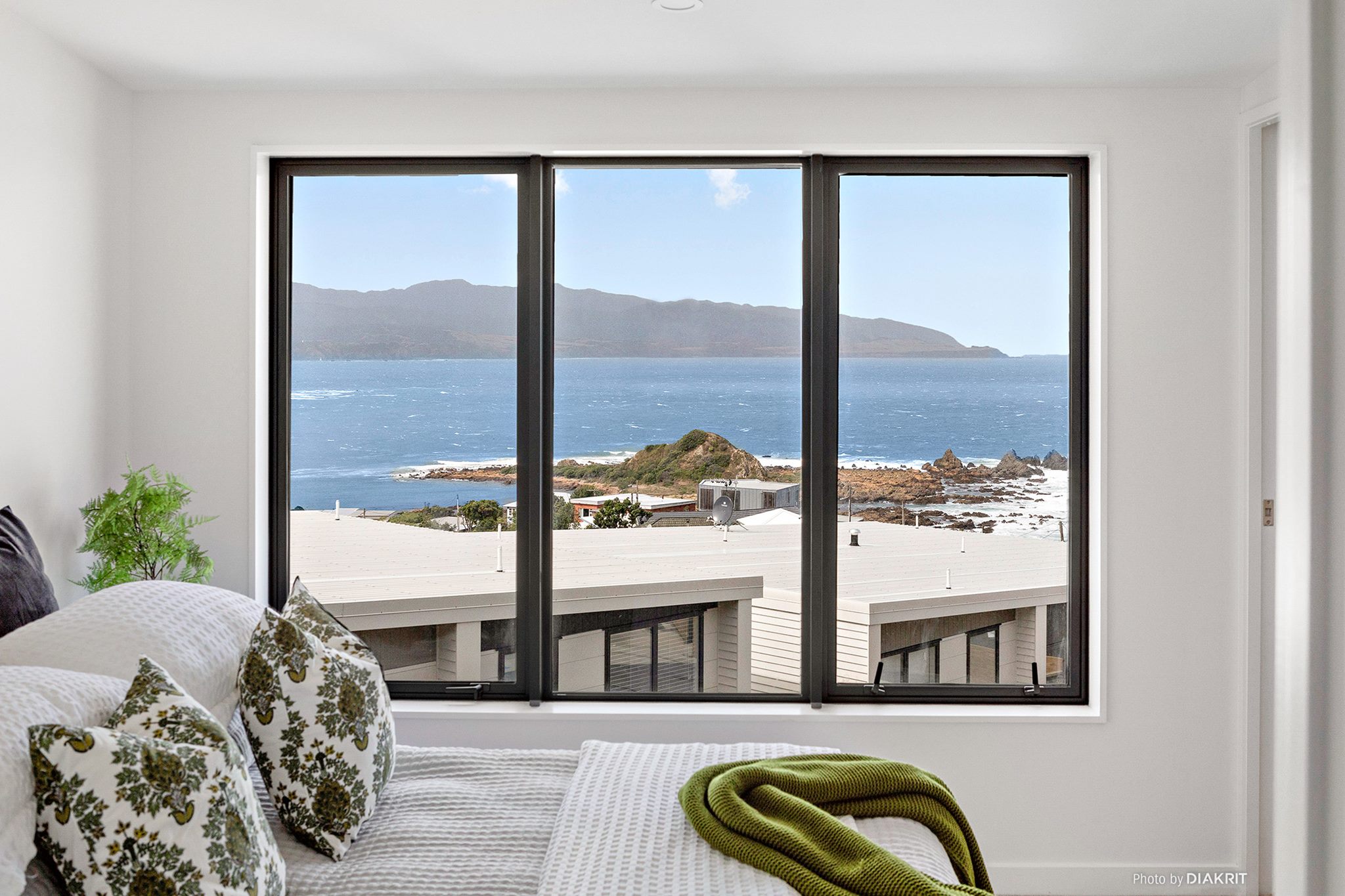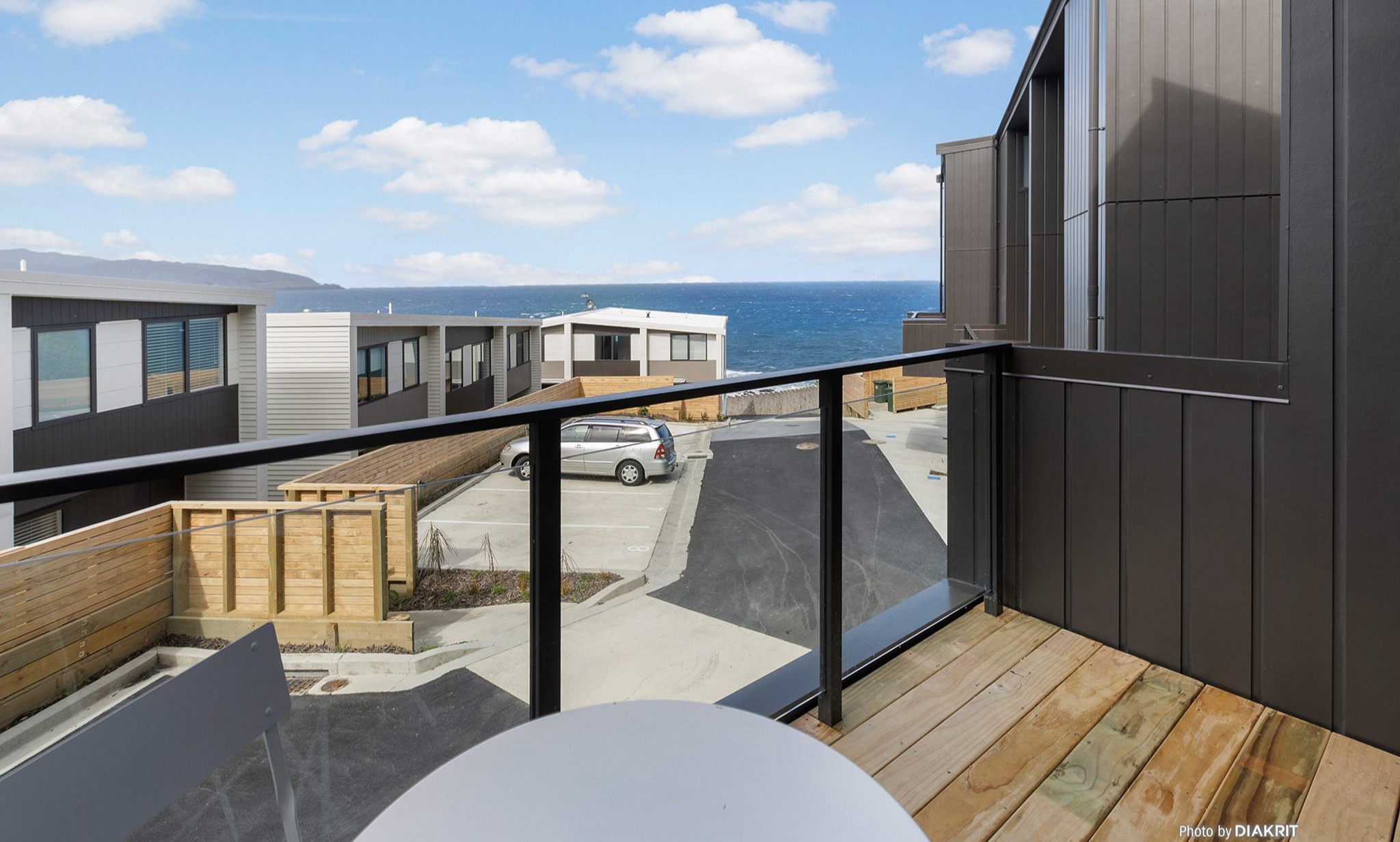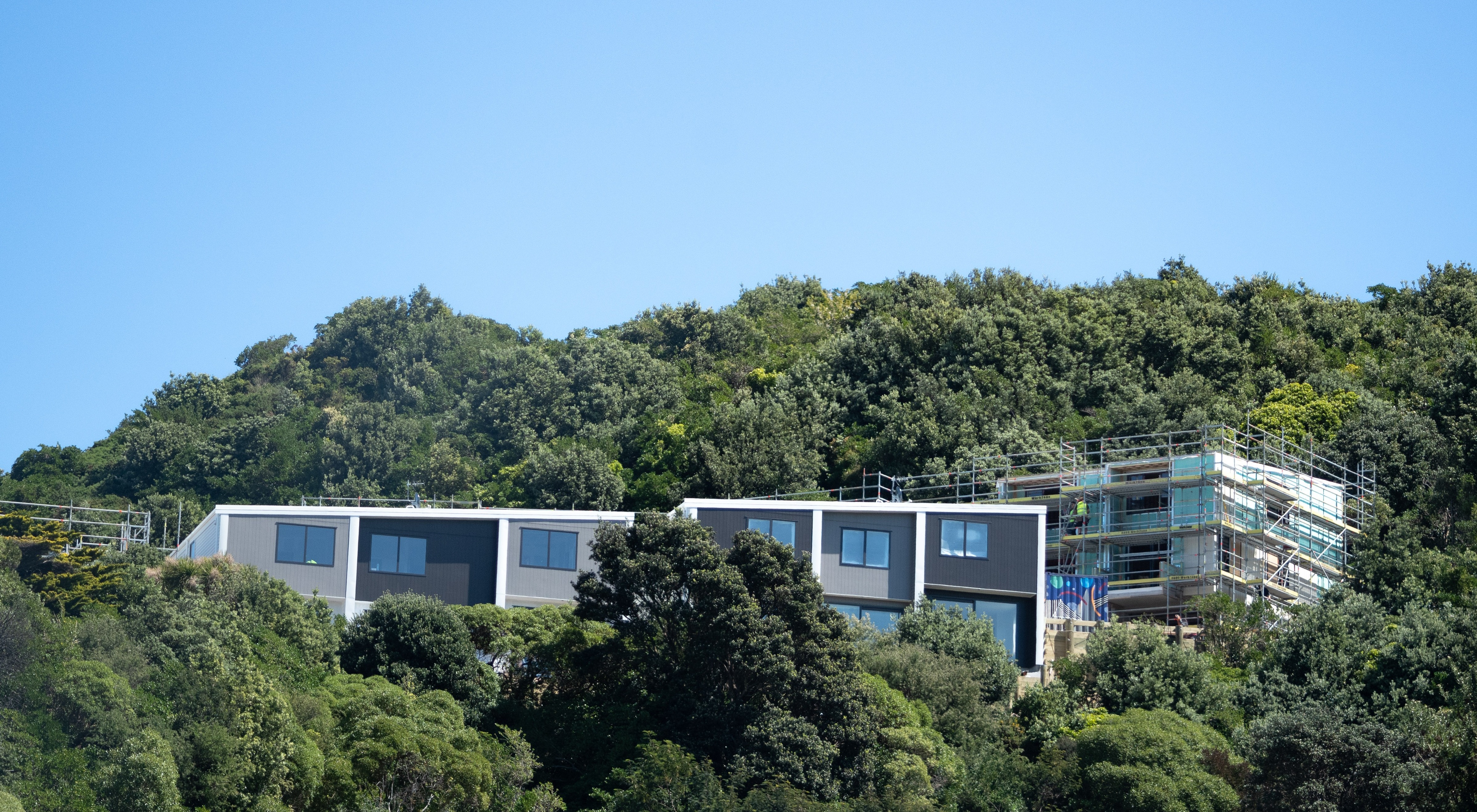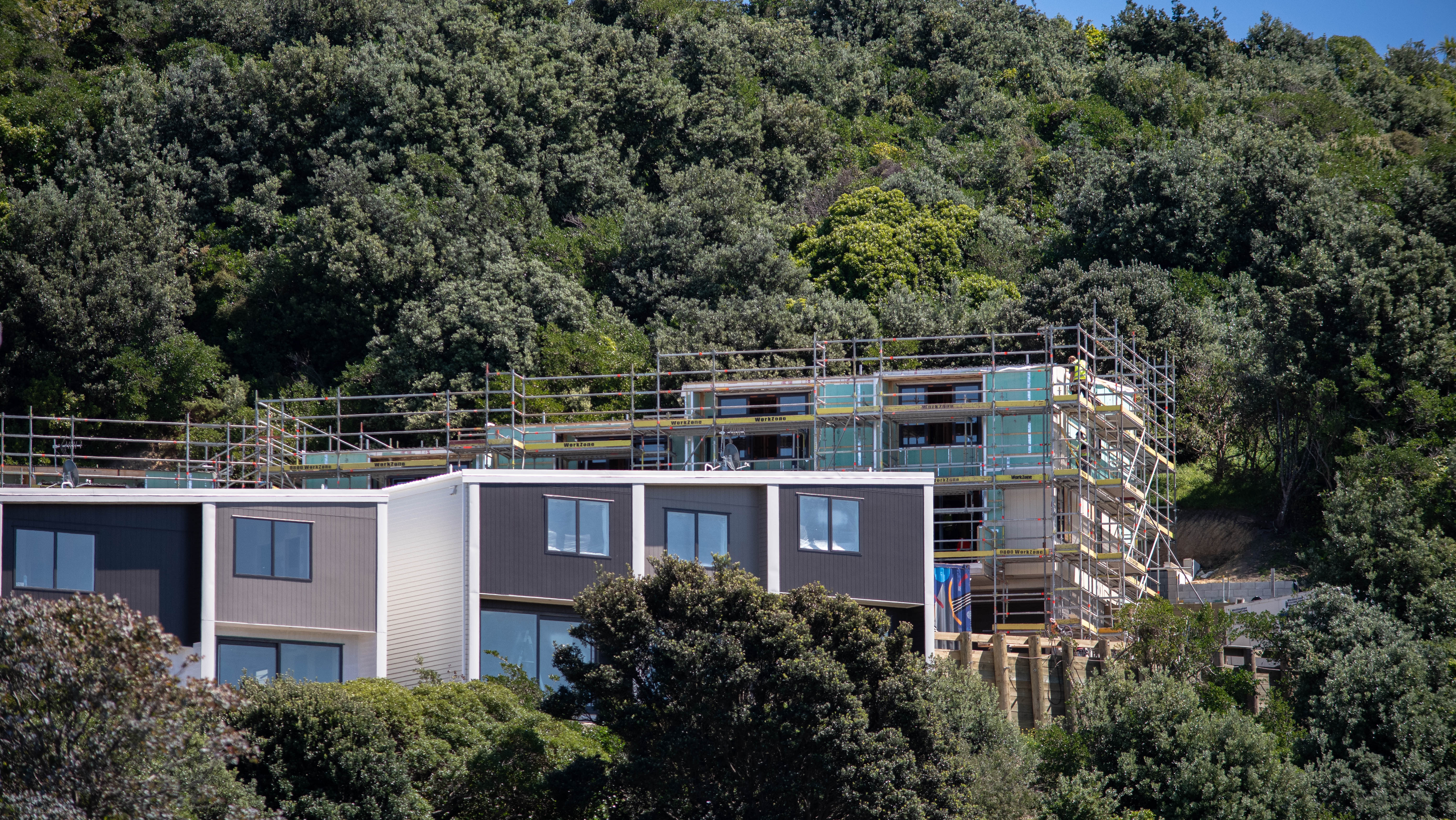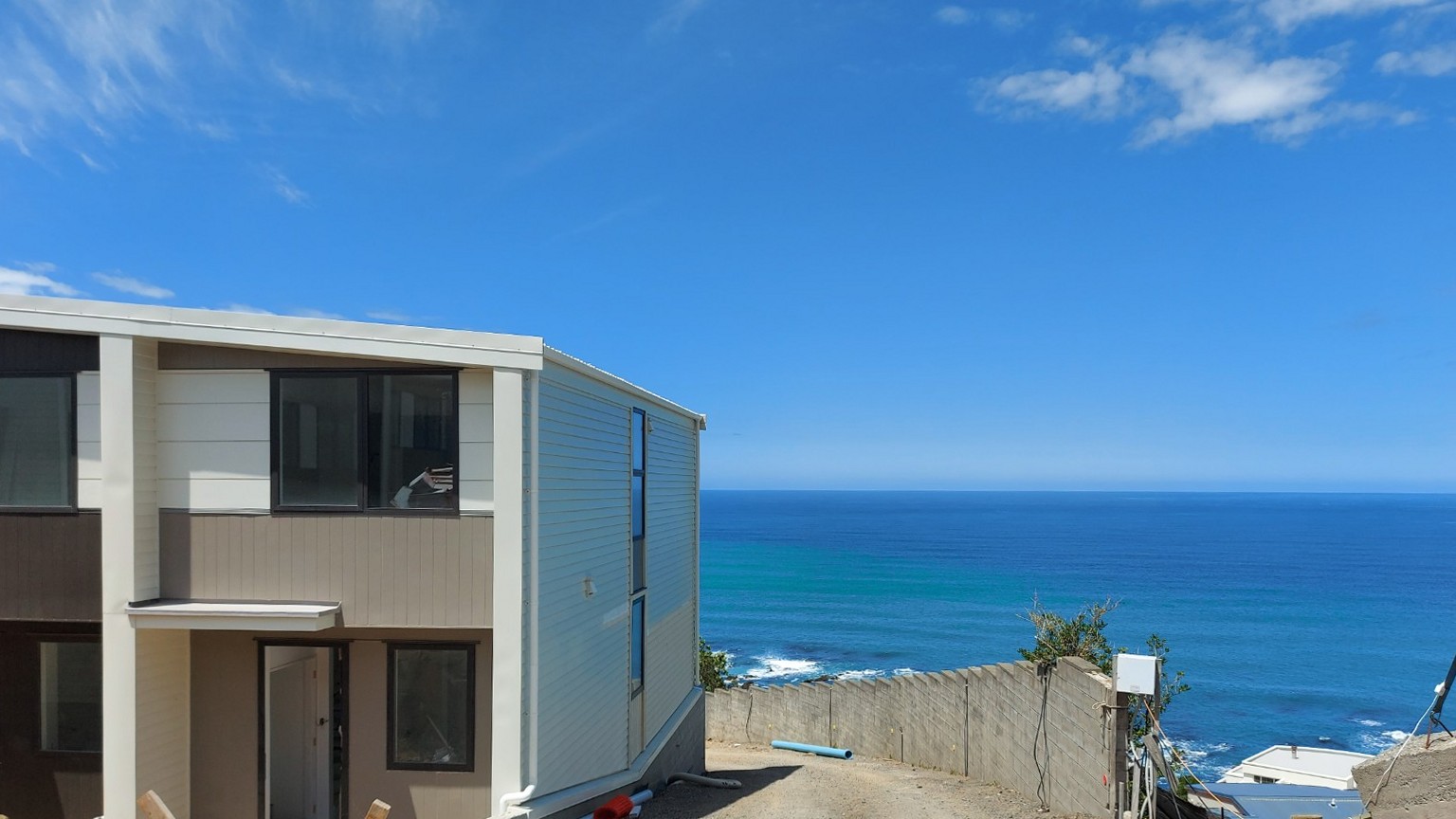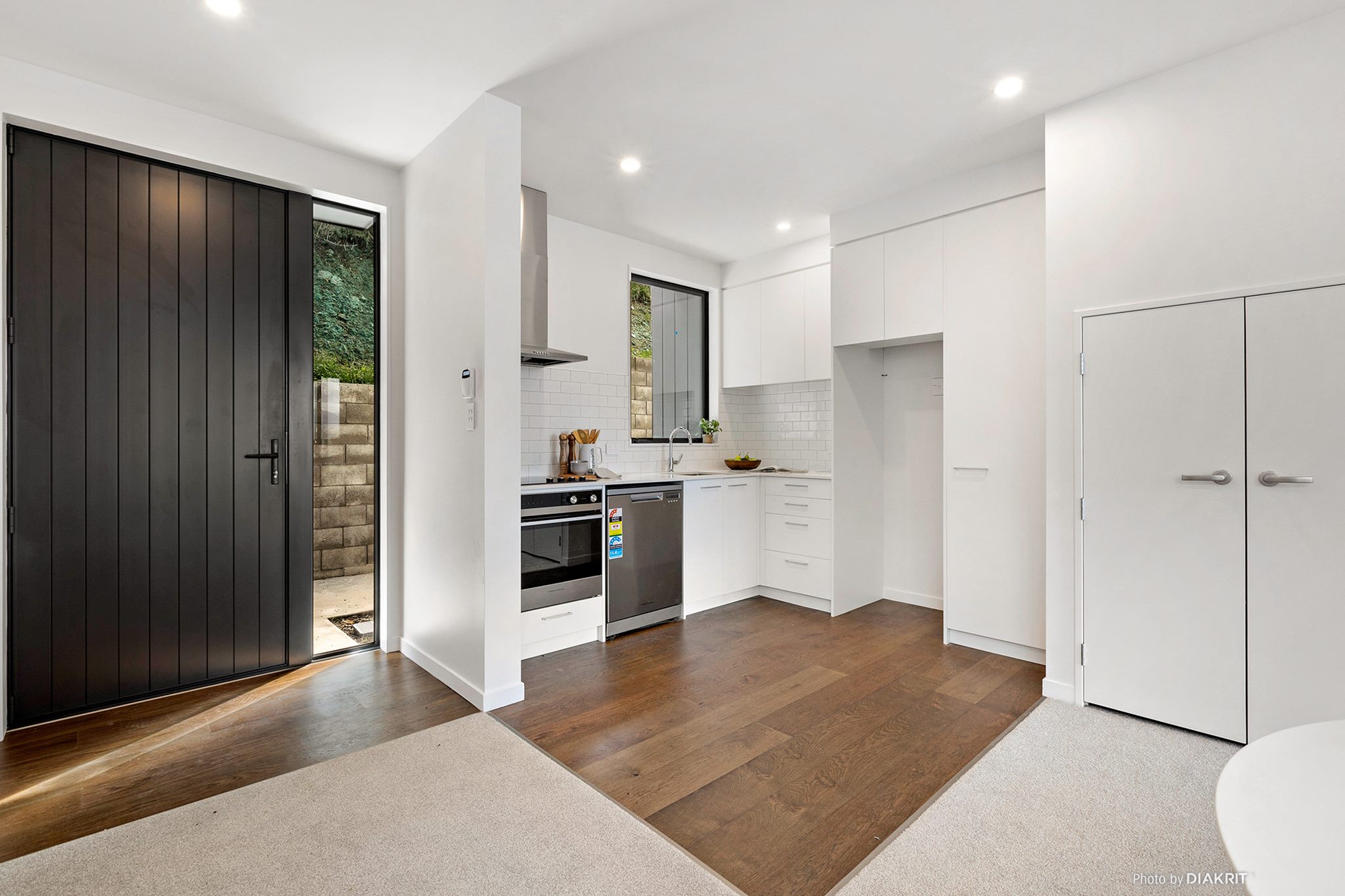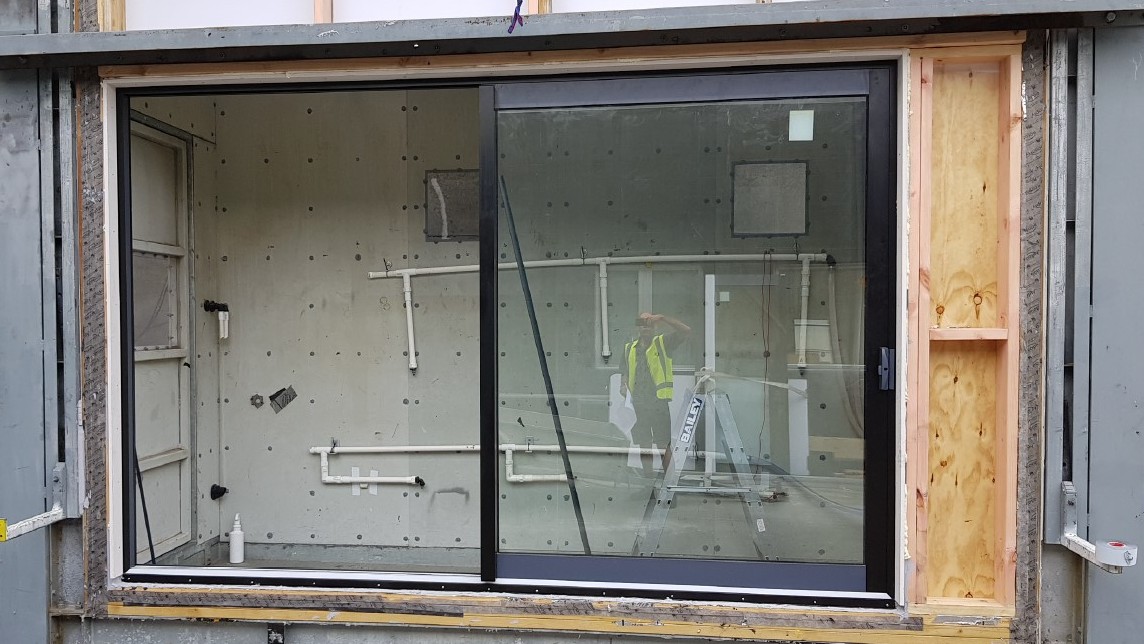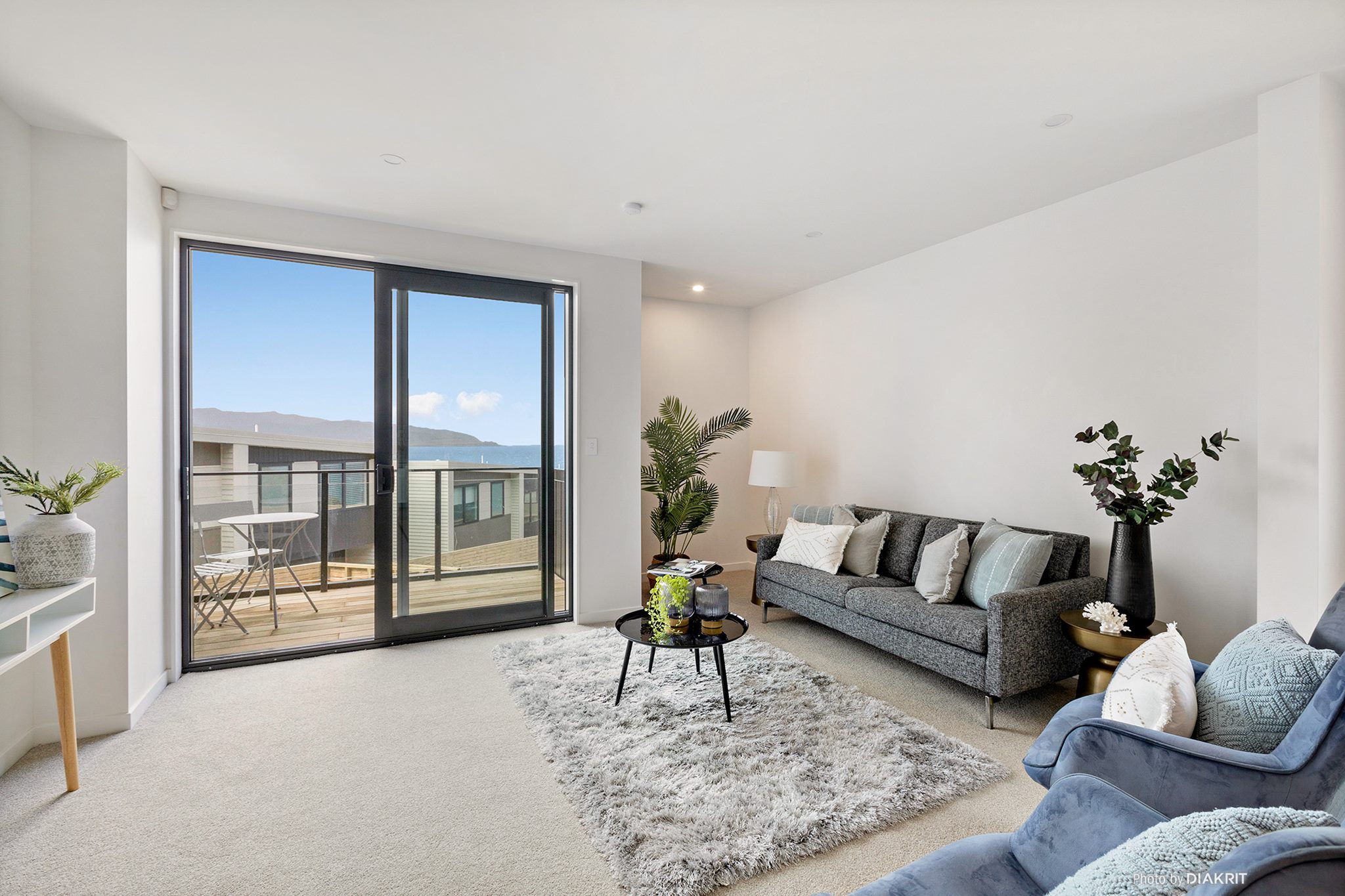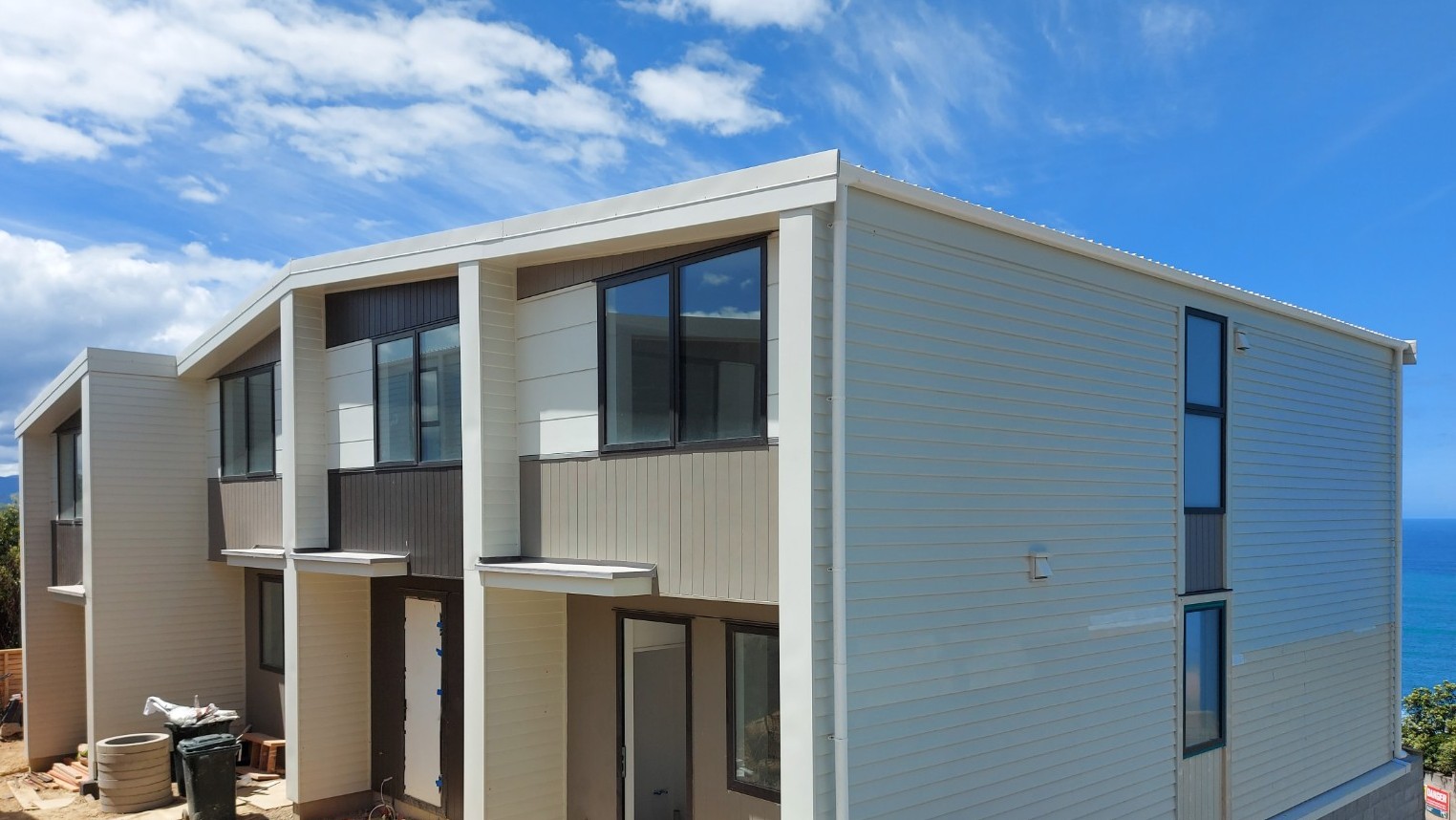 We can align fabrication with your project timelines to meet your install schedules and create a seamless build from start to finish.
Talk to the team today