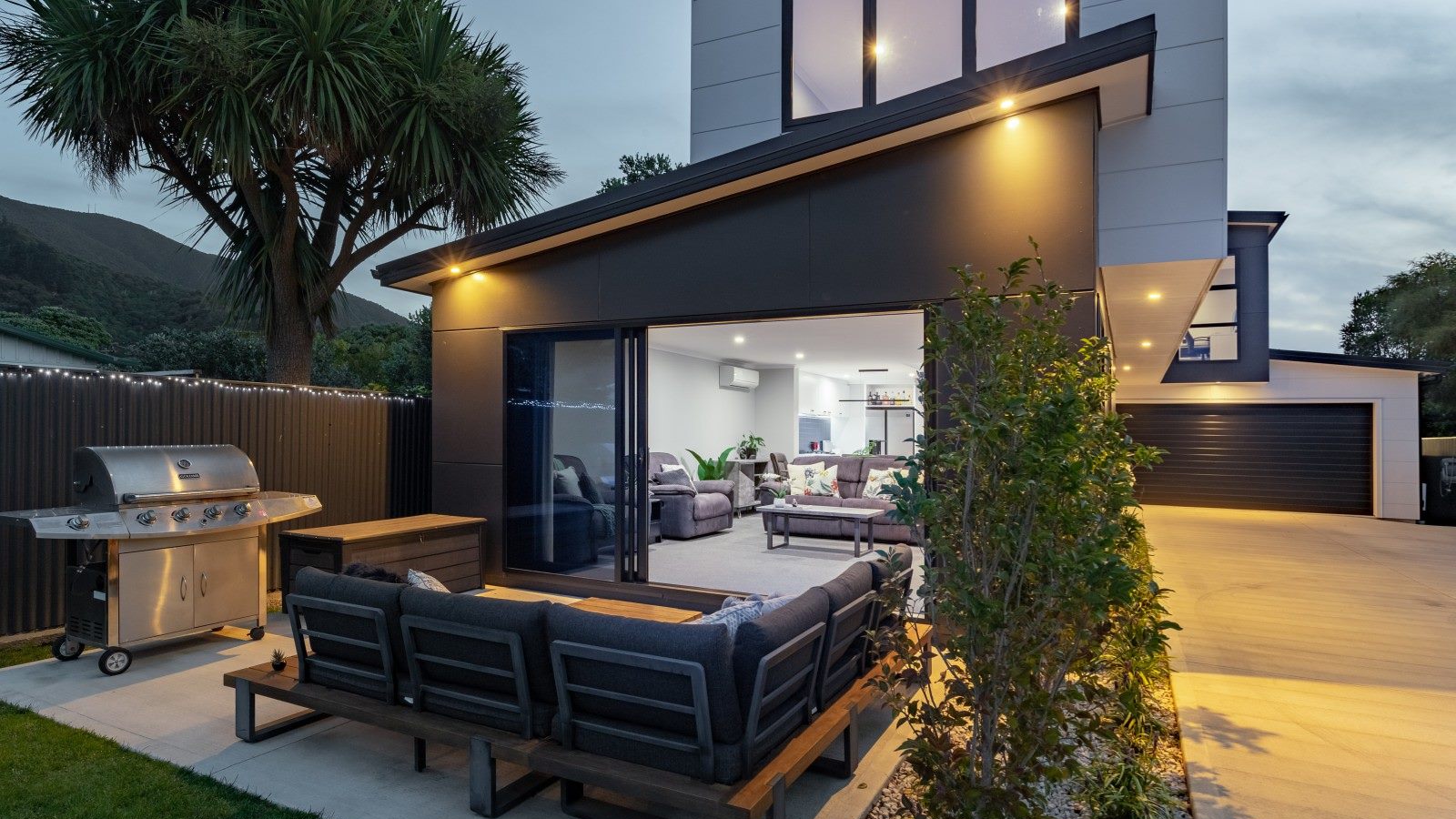 Luxury living on Birdwood.
Project name
24a Birdwood Road
Category
New build
Location
Waterloo, Lower Hutt
Homeowner
Behind every new build is a dream and a vision, unique to its homeowner. Whether it be a special reading nook, sheltered outdoor area for entertaining, or simply strategically positioned natural light, each build comes with requirements equipped for a particular space and style. It's these features that work together to transform a dwelling from a house to a home.
Built by Friday Homes in 2020, this 236m² home in Lower Hutt is truly a sight to behold. With no space left unconsidered, the home creatively utilises the elongated suburban section, maximising volume and enriching lifestyle. Read on to explore the key features of this home including the window and door solutions provided by the UNO Windows and Doors team.
Strength in function and aesthetics
Situated in the Hutt Valley, the prominent requirement for this stunning home was to maximise natural light in every room. By elevating the home skyward and carefully positioning vertical windows that scale the height of the walls, every room in this house is touched by natural light all year round. The glowing final effect only emphasises the vital role windows play in the overall look, feel, and atmosphere of any home.
Key features of this home:
4 bedrooms
2 bathrooms
3 car garaging
Walk-in scullery
Outdoor entertainment area
Secondary private courtyard
Mezzanine and open stairwell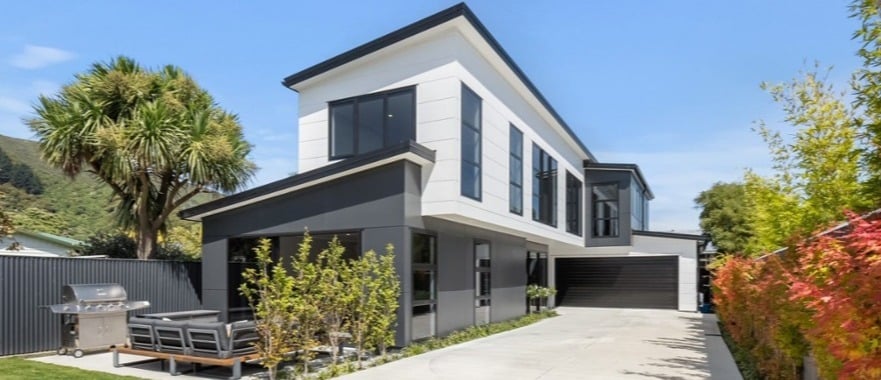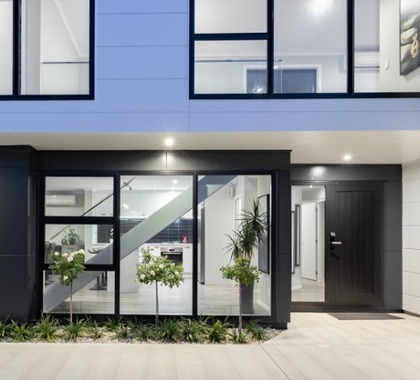 Show-stealing window features
The team were proud to work alongside Friday Homes in bringing this bespoke project to fruition. With large windows, vast sliding doors, and an open mezzanine floor, a crisp, modern, and well-lit design was achieved. There's ample space to entertain, a generous kitchen boasting a breakfast bar and scullery for extra storage, and the option to open up into the outdoor entertainment area out front too. Enjoy escaping to the master retreat with a walk-in wardrobe, ensuite and private courtyard, while kids or guests enjoy their own separate spaces upstairs.

Tapping into natural light sources, the entire western side of the house features a wall of windows and an open stairwell, helping flood the entire home with light. Most of the windows have double awning windows to provide abundant ventilation and airflow through the home. The windows also all use a grey tinted glass which is a very subtle tint that works wonders to reduce fading and sun glare within.

These carefully curated features and intuitive layout draw together to produce a final result that wows all who enter this stunning home.
Window & door units
UNO supplied 26 window and door units for this new home. These units were a range of aluminium awning windows, sliding doors, and entrance doors.

Duralloy powdercoat
Matt Black Duralloy powdercoat was used throughout this home. The matt finish is more scratch resistant and easier to care for and Duralloy comes with a 10-year durability warranty.

Grey-tinted double glazing
Grey tinted double glazing was used throughout this home successfully ticking the insulation box, while also mitigating sun glare and damage with the grey tint. Residential suite
The residential suite was used as it is suitable for most residential projects. A focus on the strength of each element ensures long-lasting durability and safety.
A combination of aluminium windows and doors were used to create this bold, modern, and flexible home.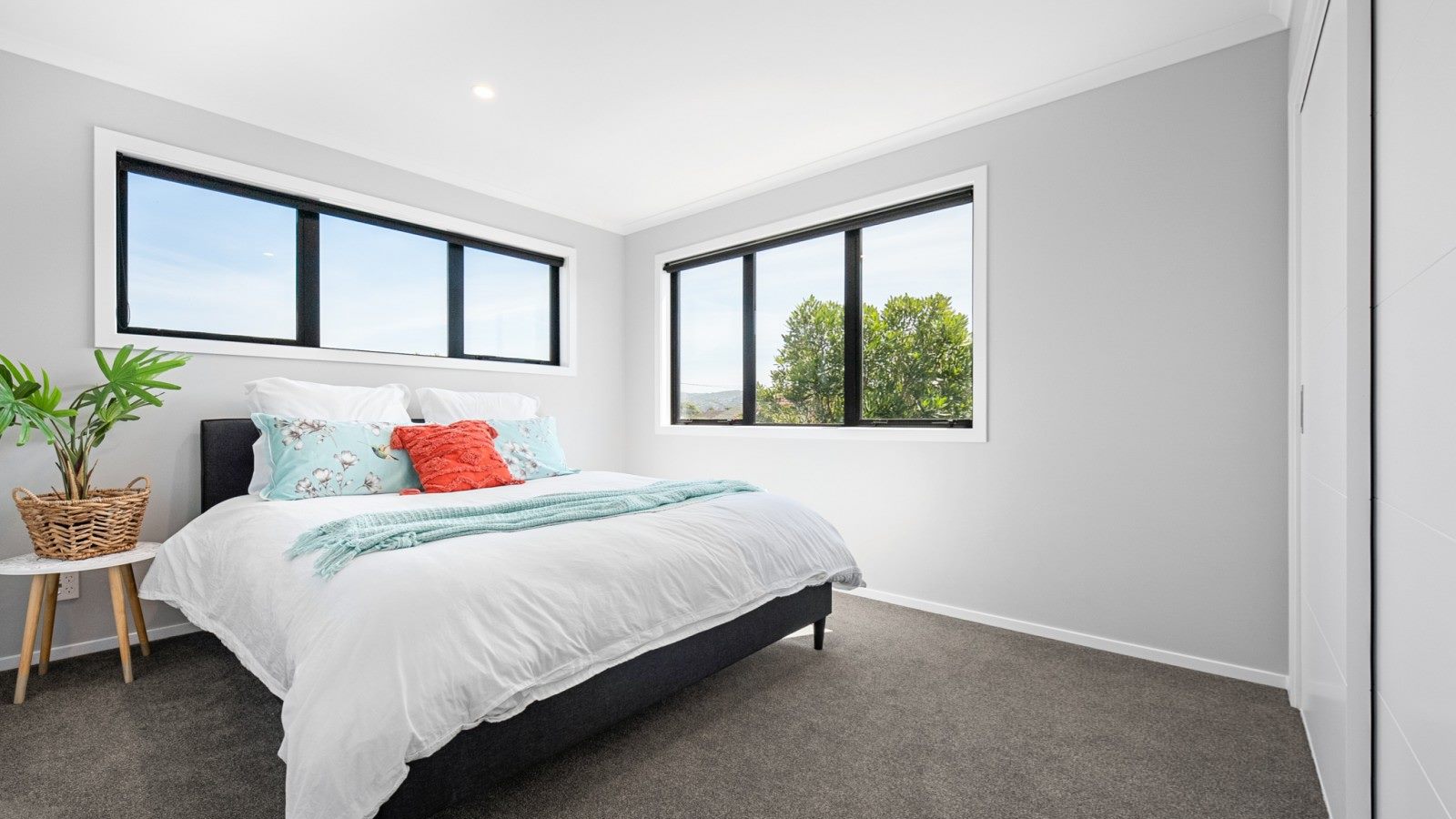 Awning windows
Awning windows are hinged at the top with openings at the bottom. These were used alongside fixed windows for their classic style and functionality. They're easy to use and great for ventilation.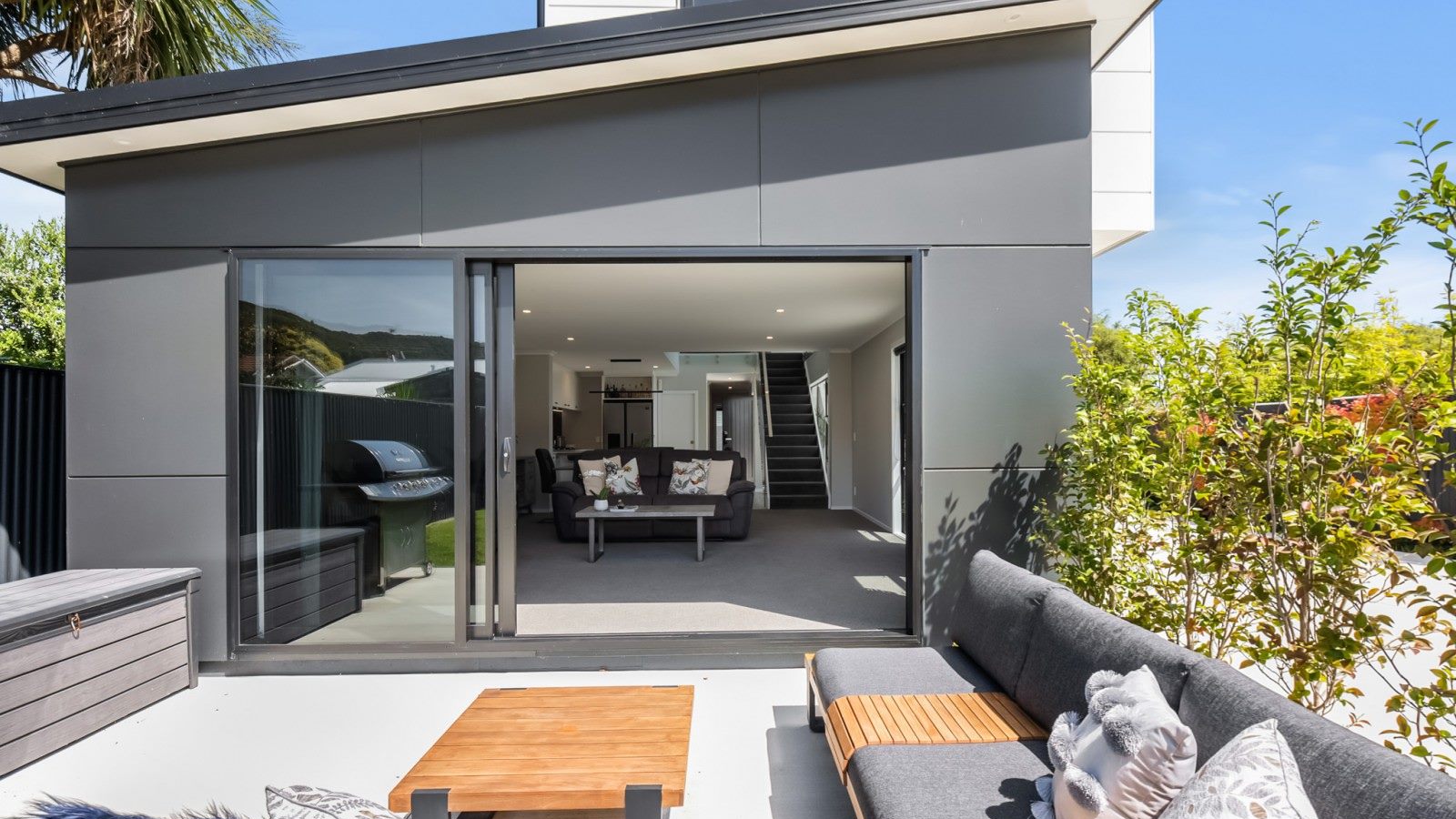 Stacking doors
Stacking doors were used on this project as they provide an expansive opening allowing people to connect between the indoor and outdoor areas with ease.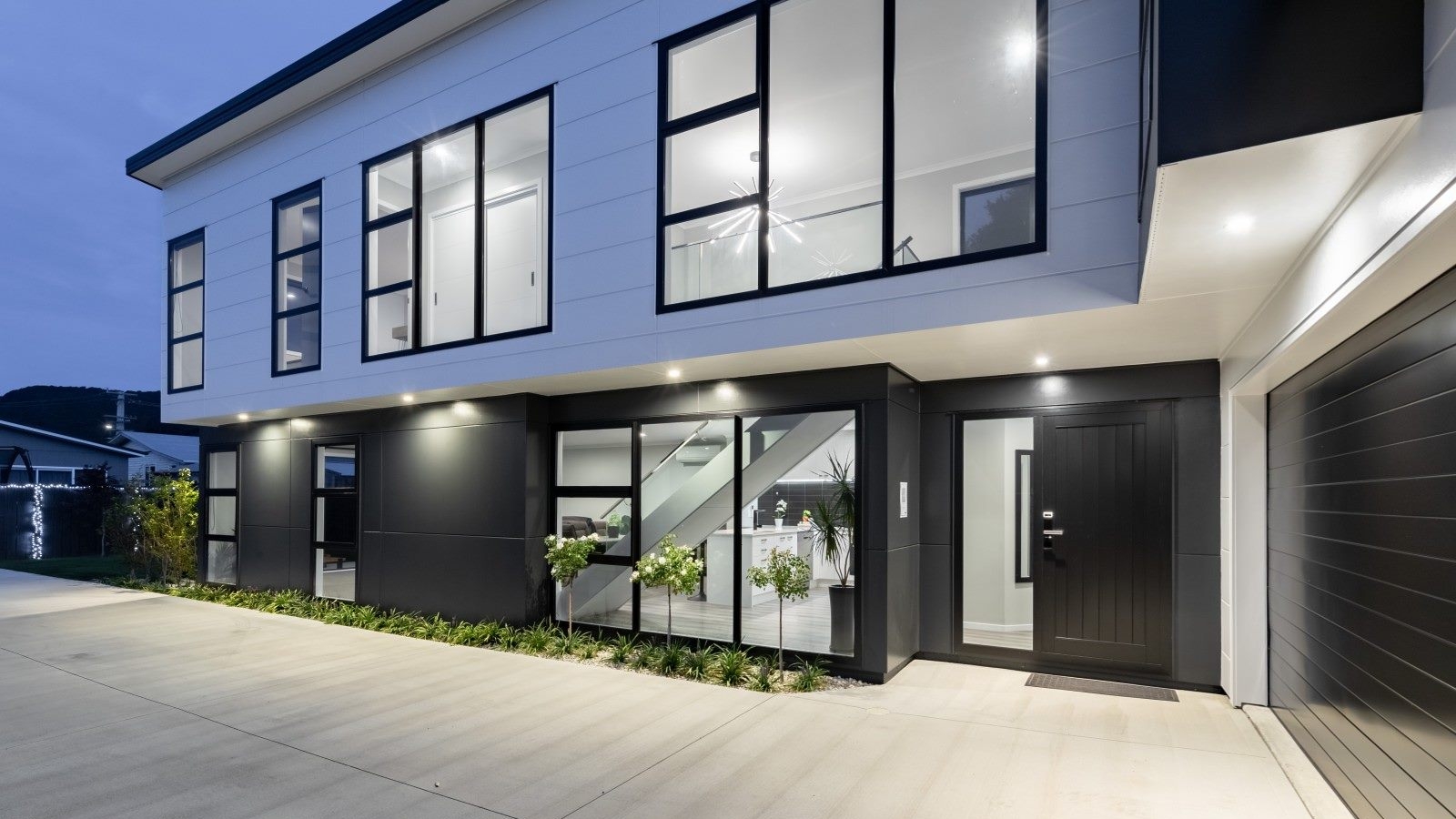 Entrance door
A powdercoated entrance door was used at the front of this home making a statement, functional access in a style that ties in neatly with the overall look of the home.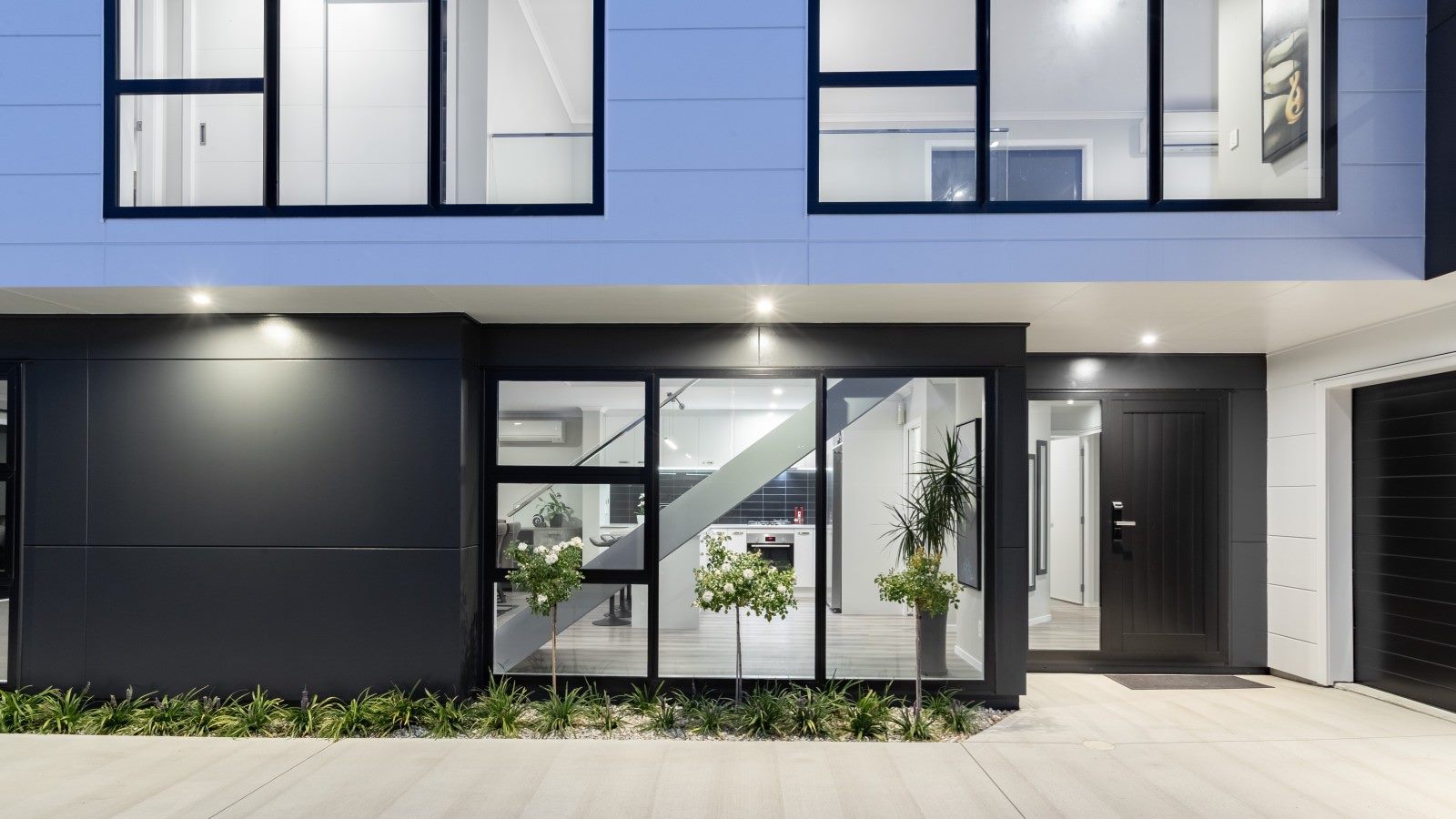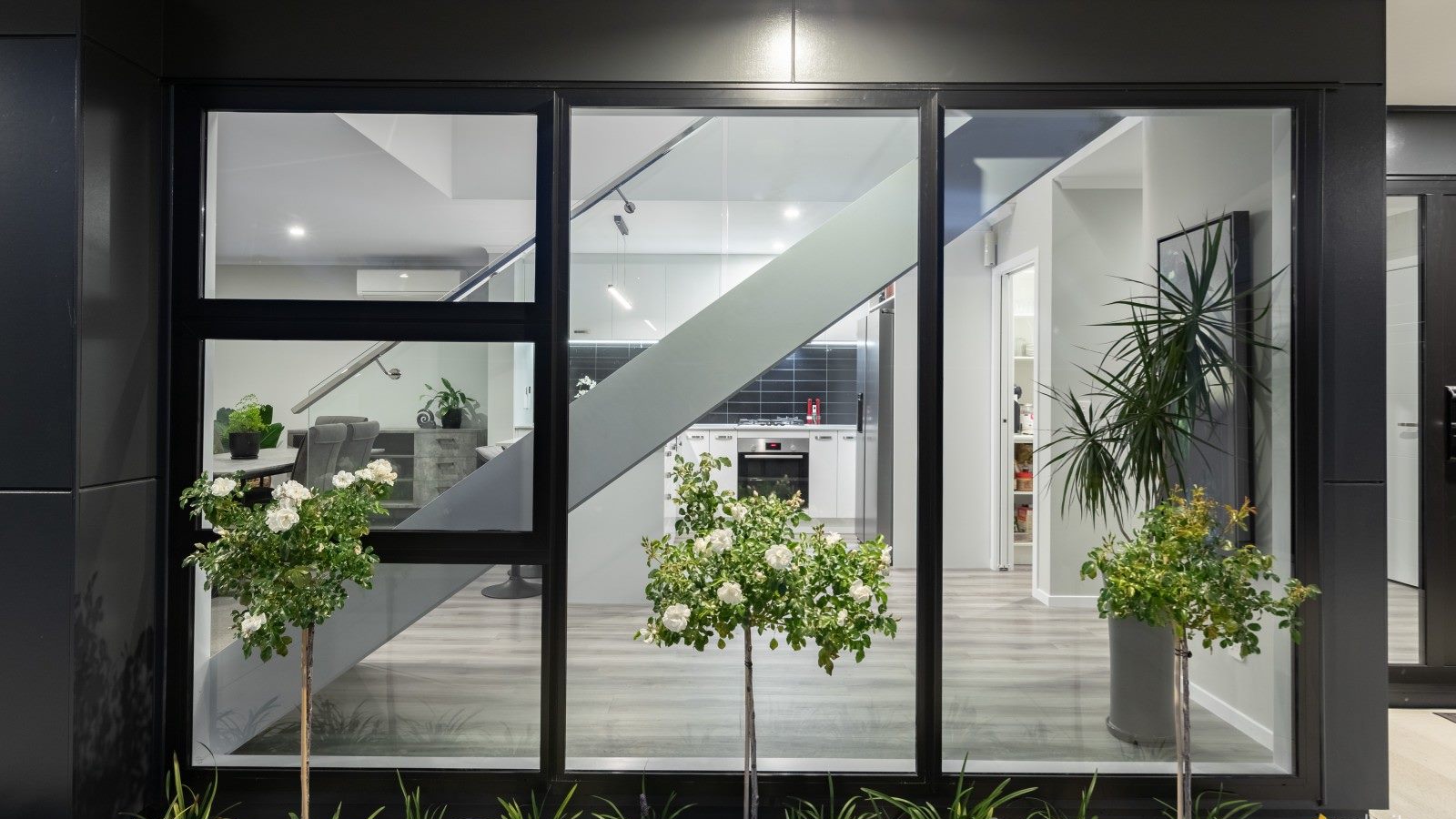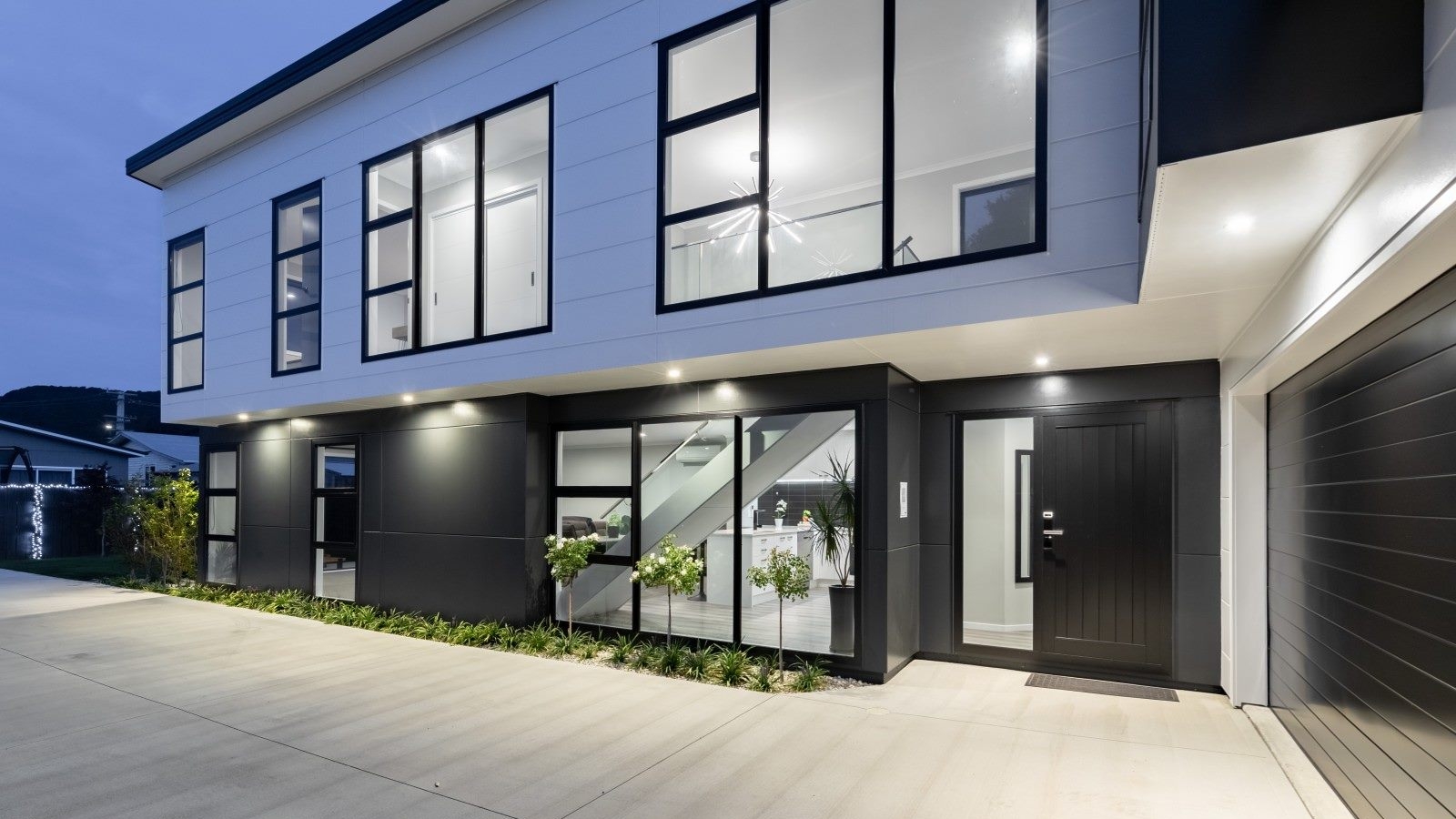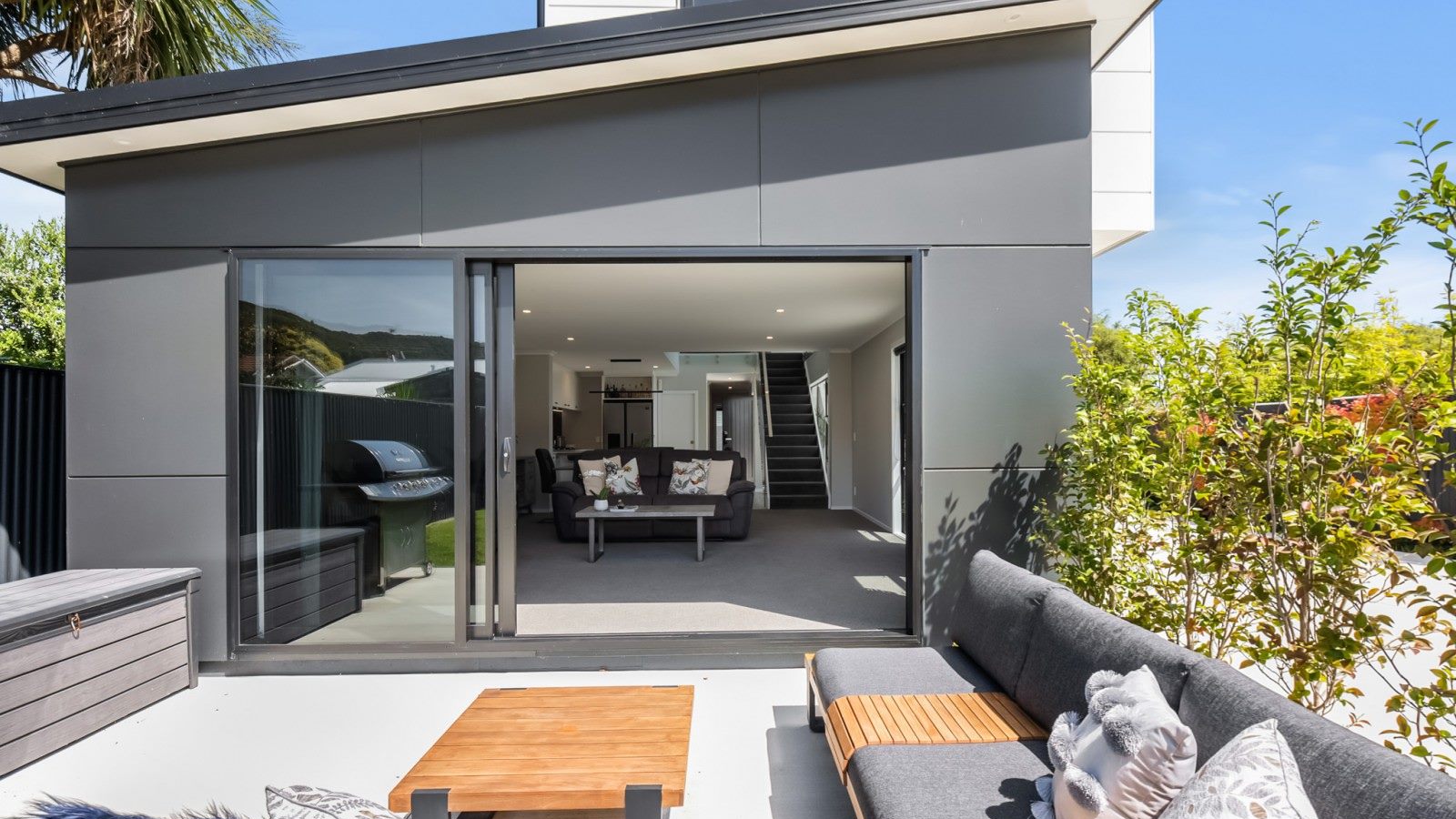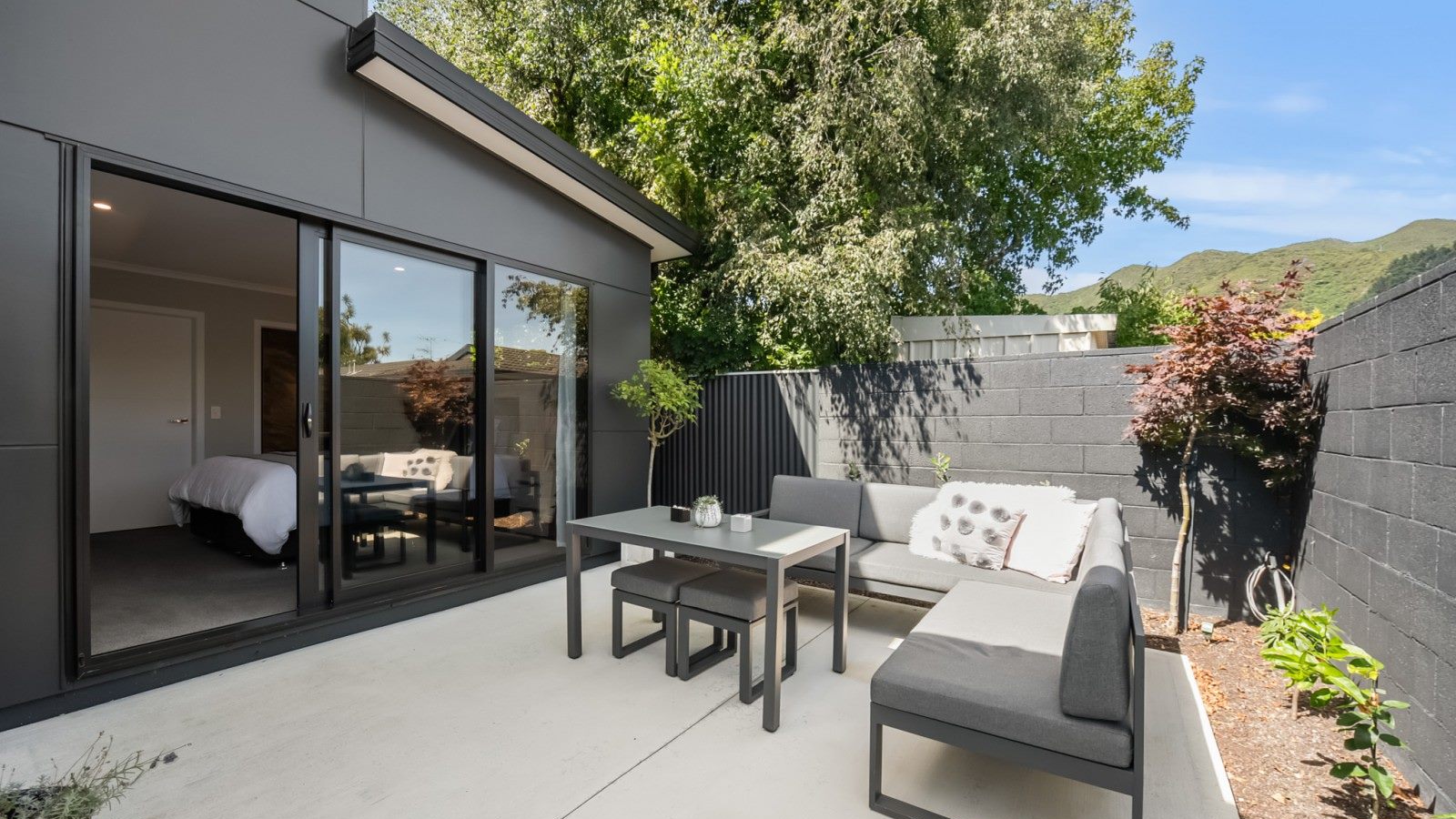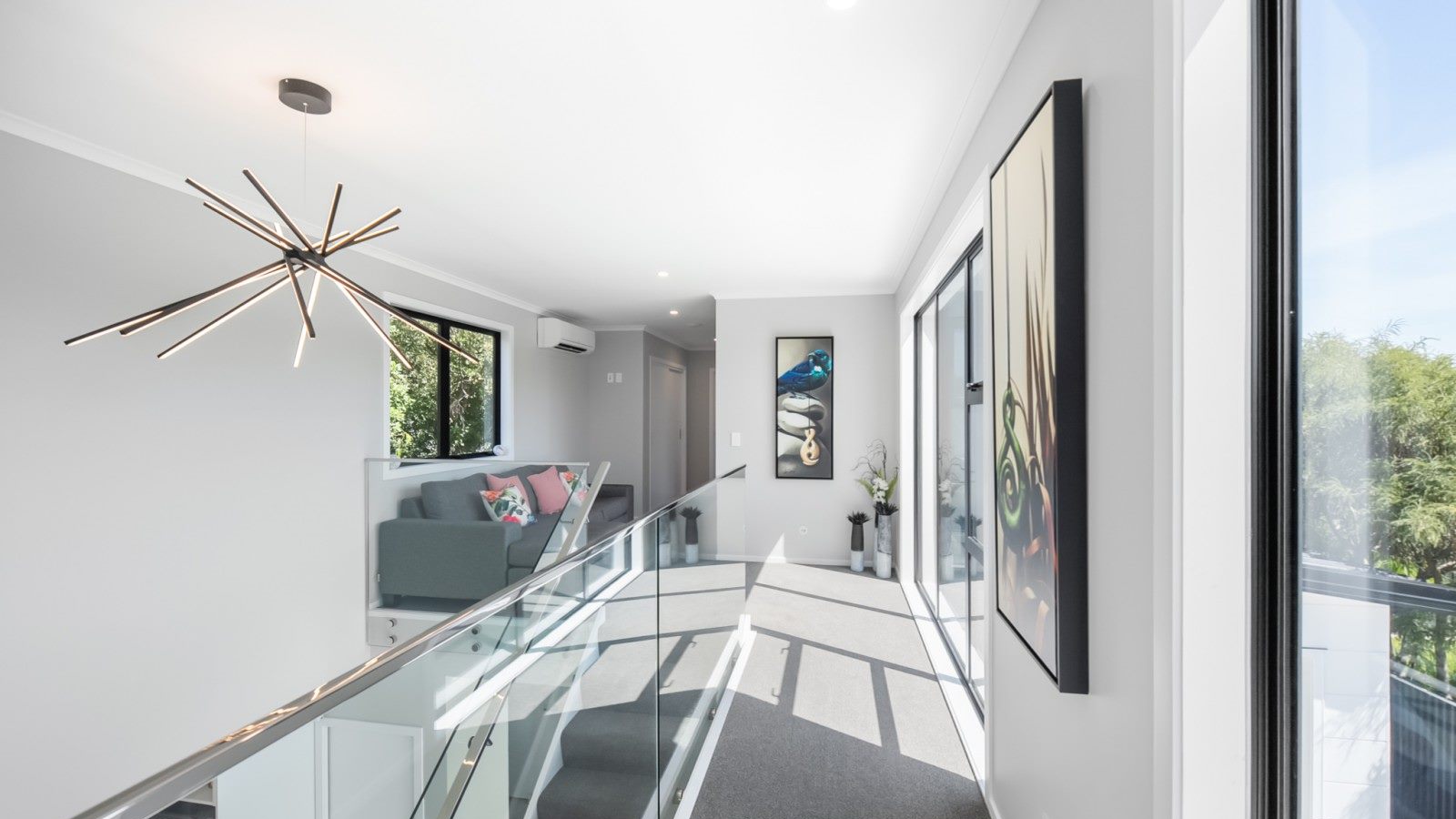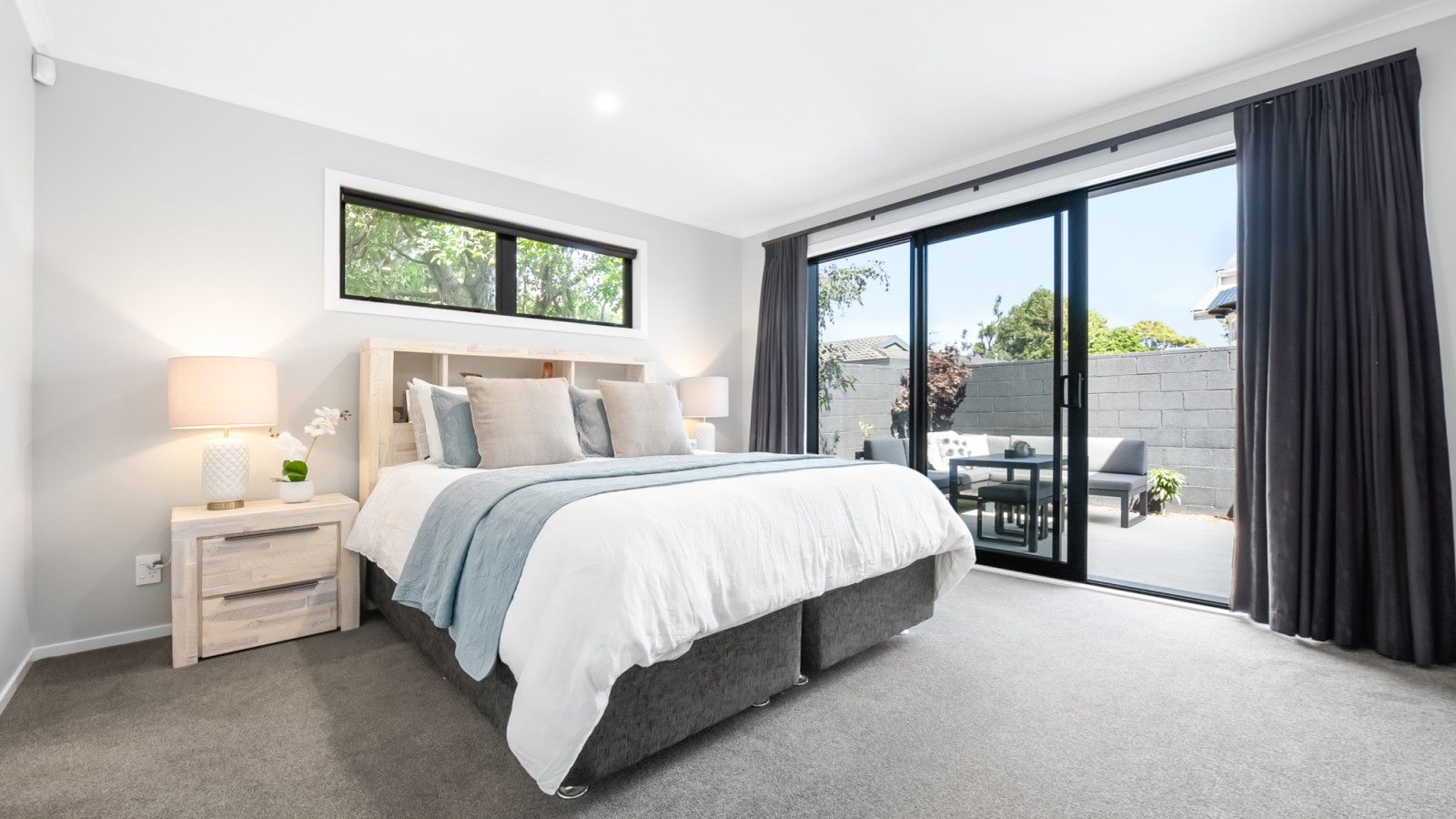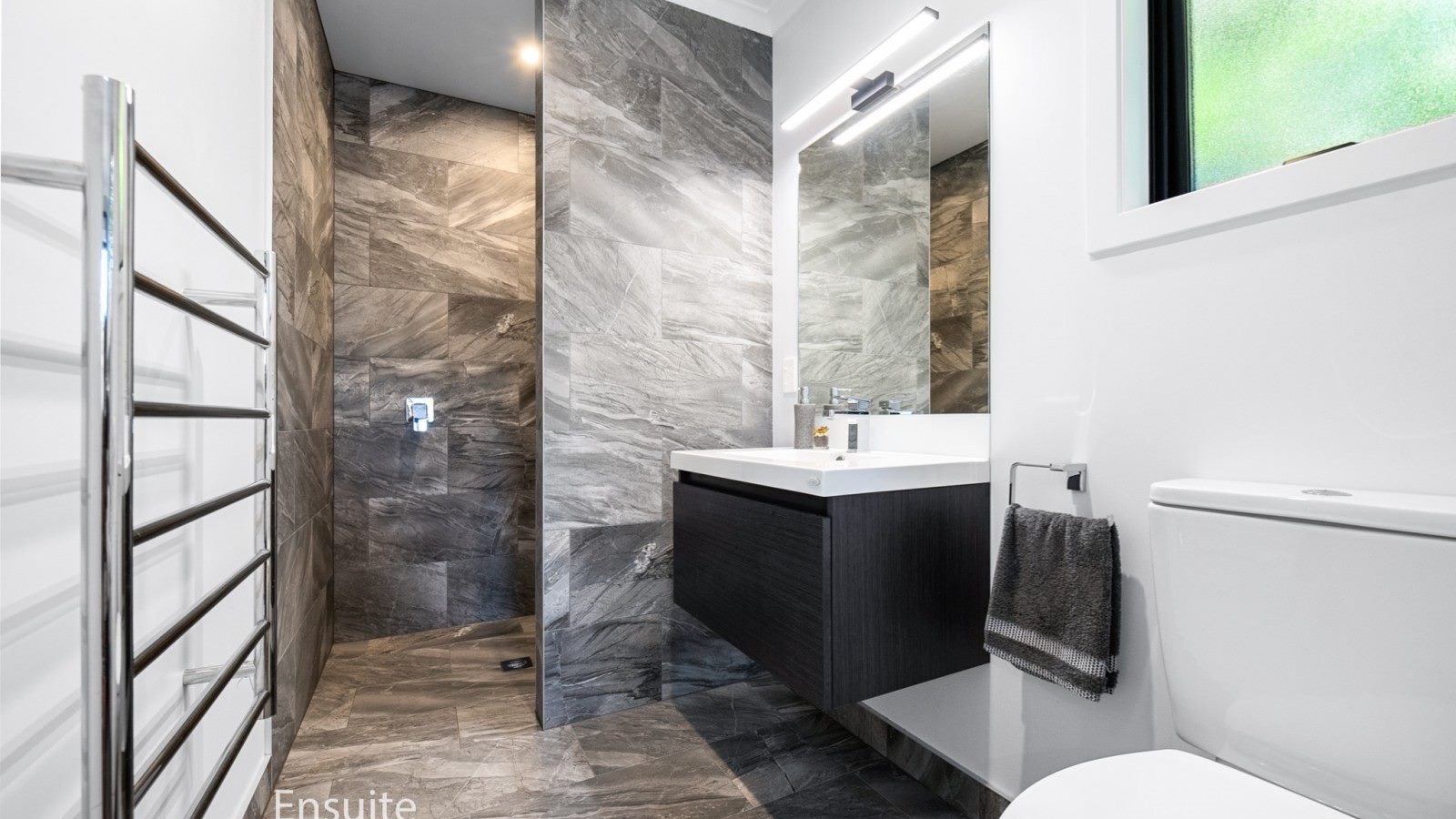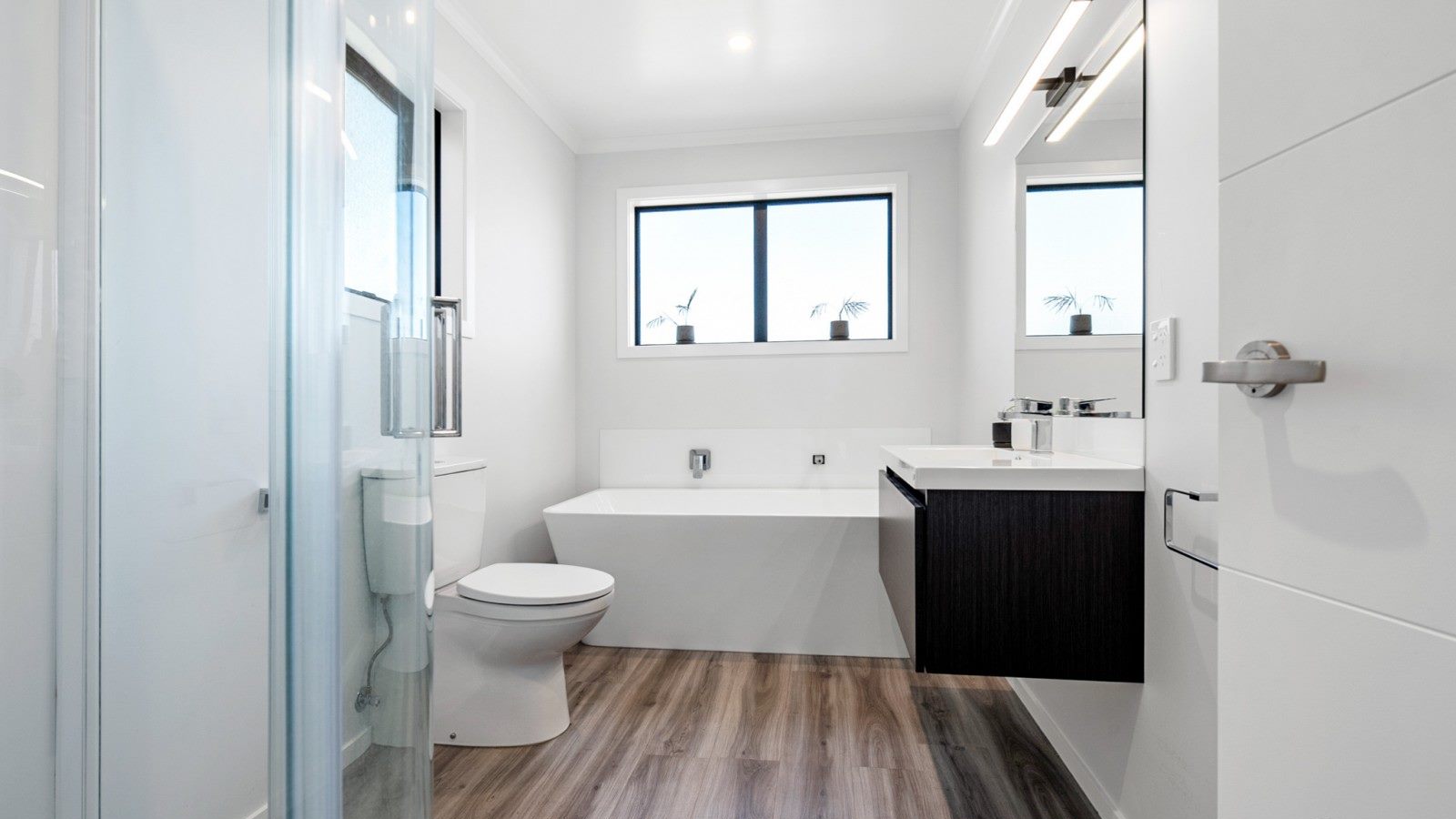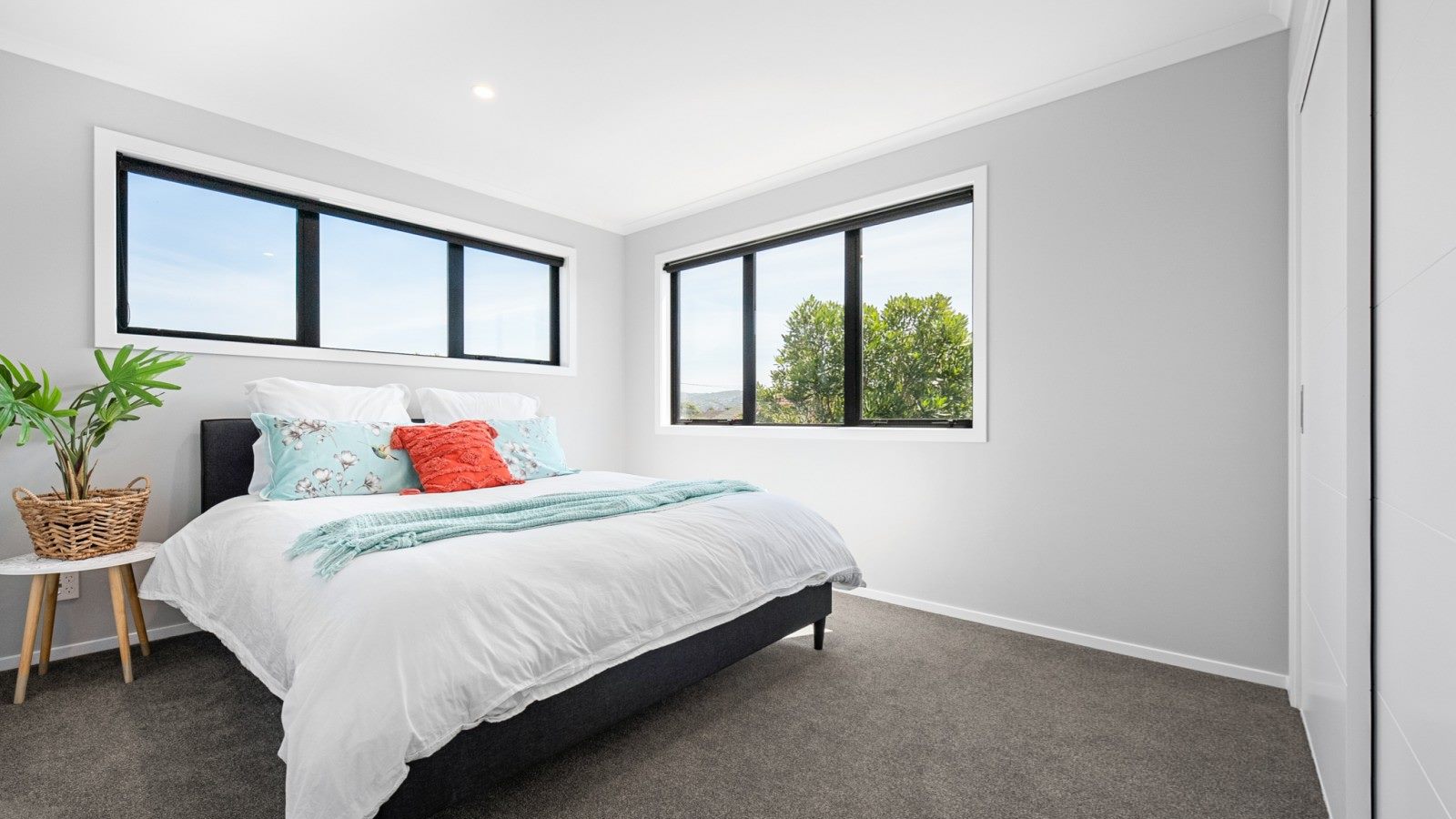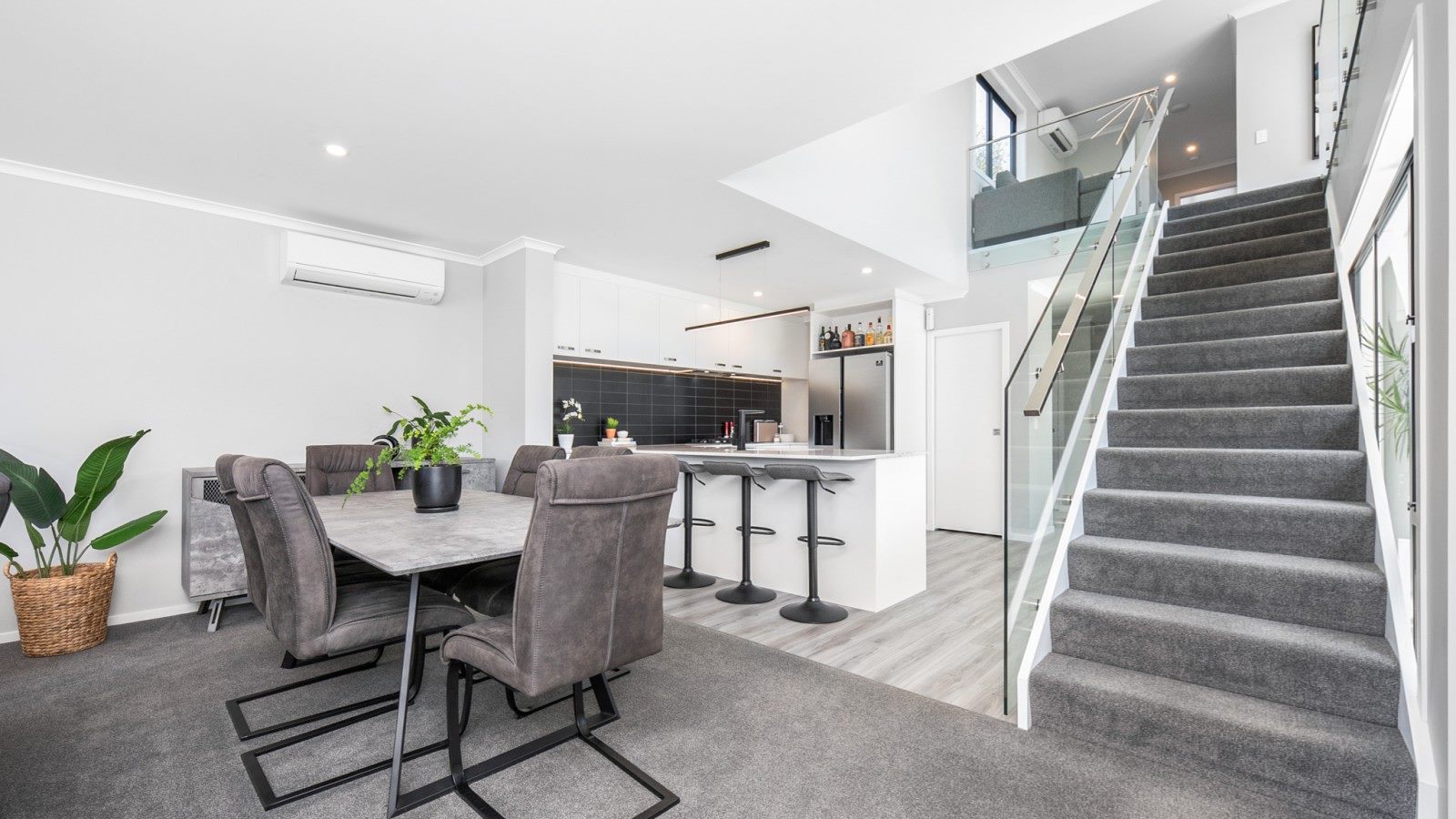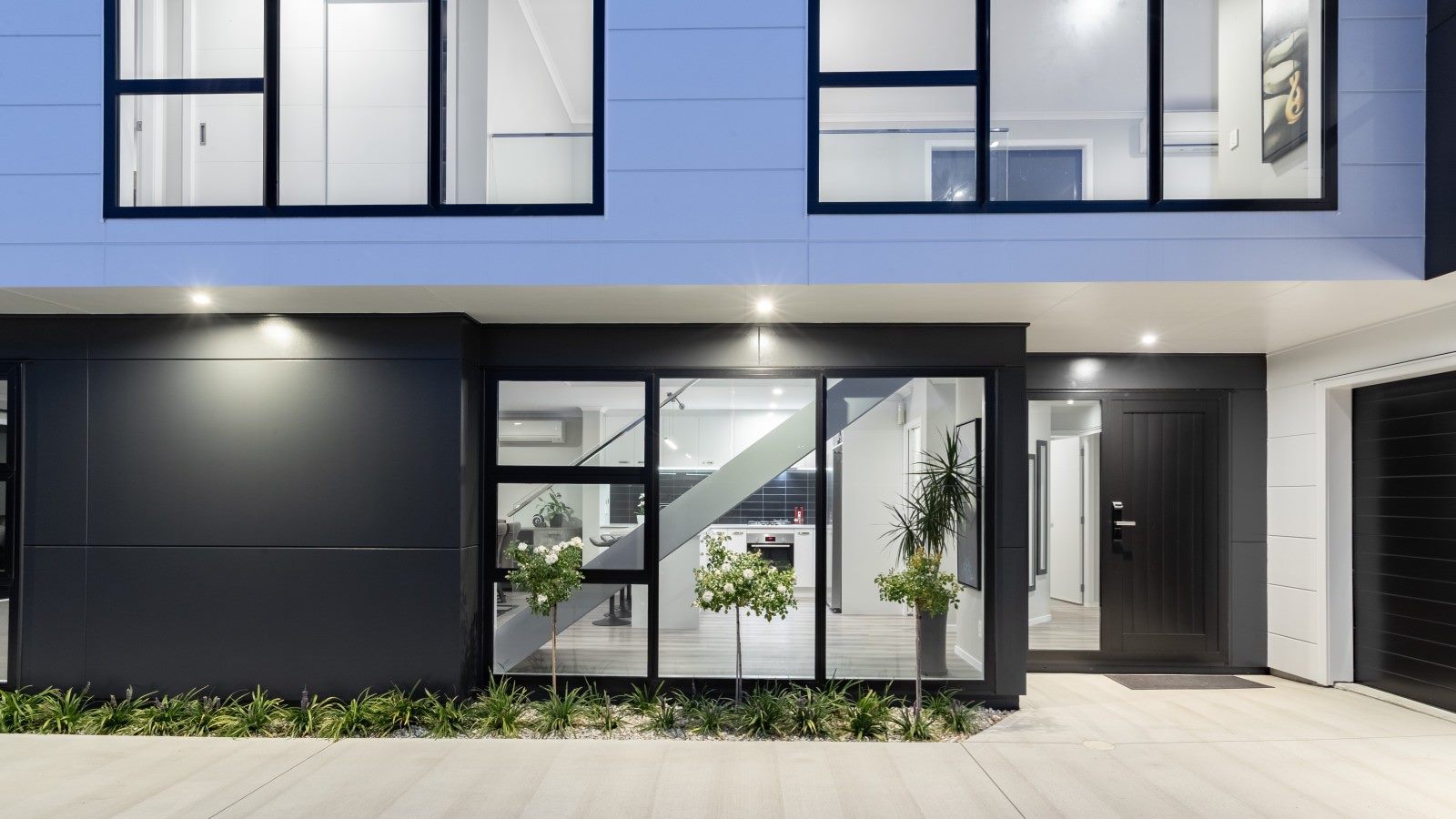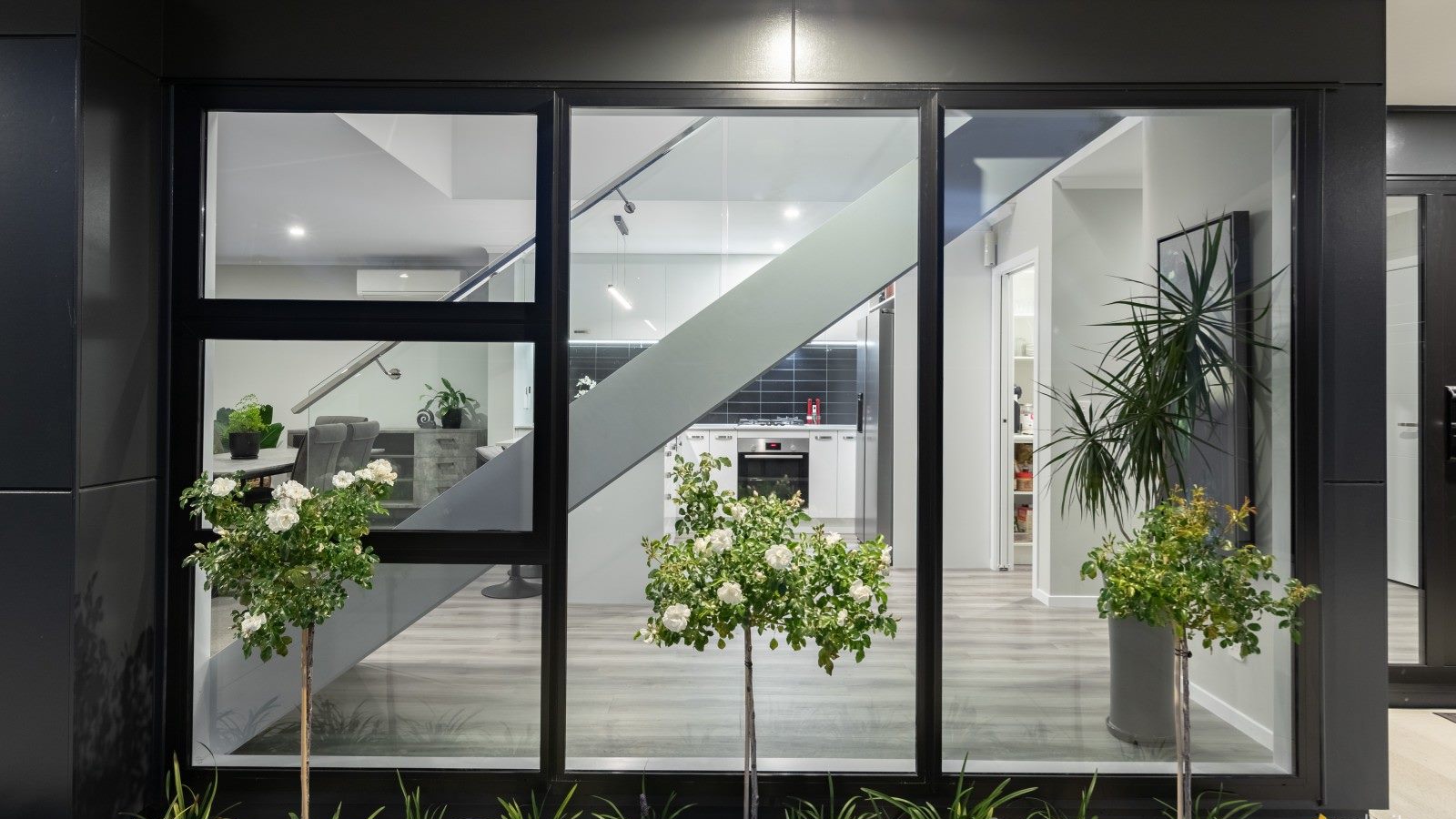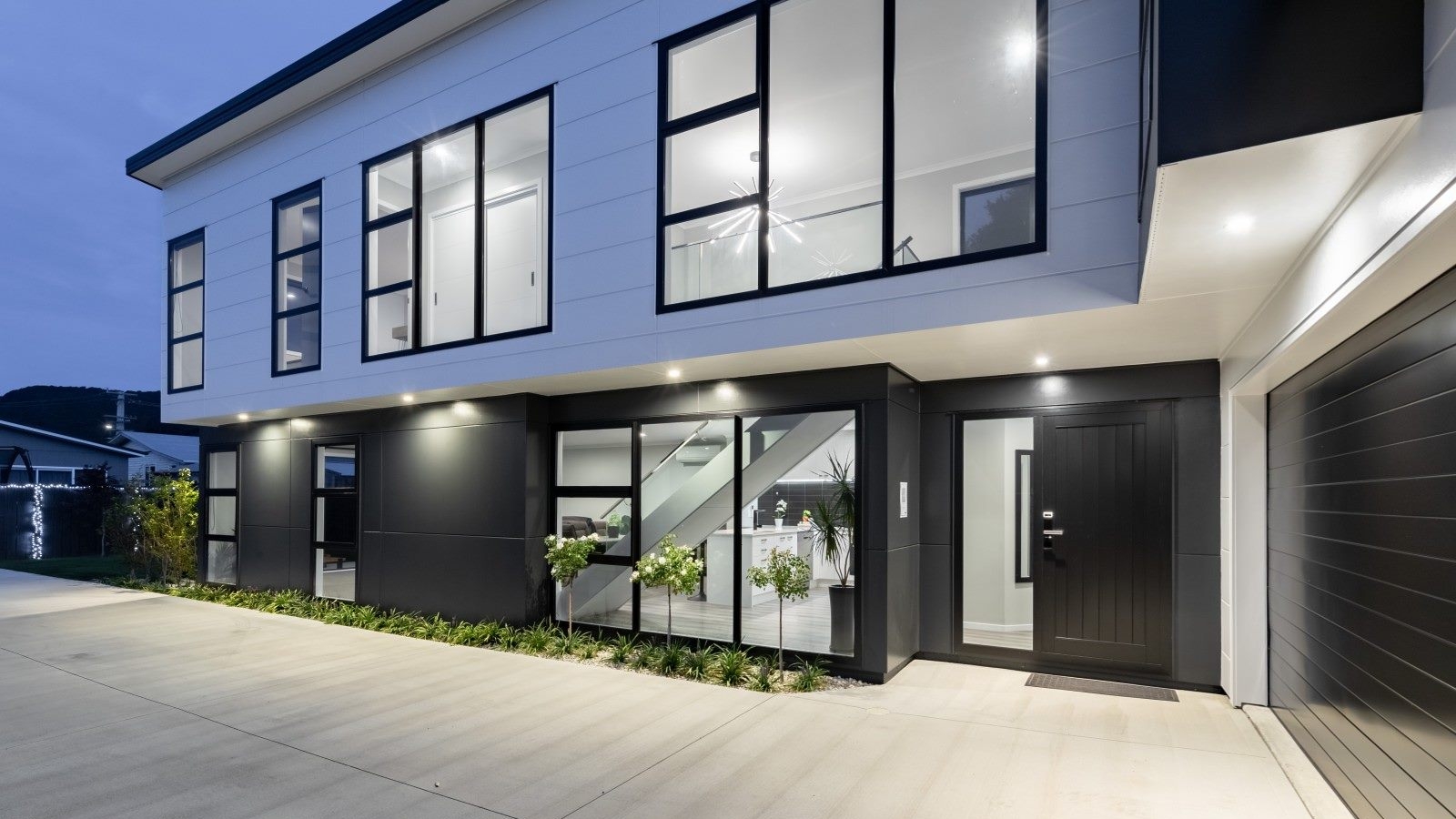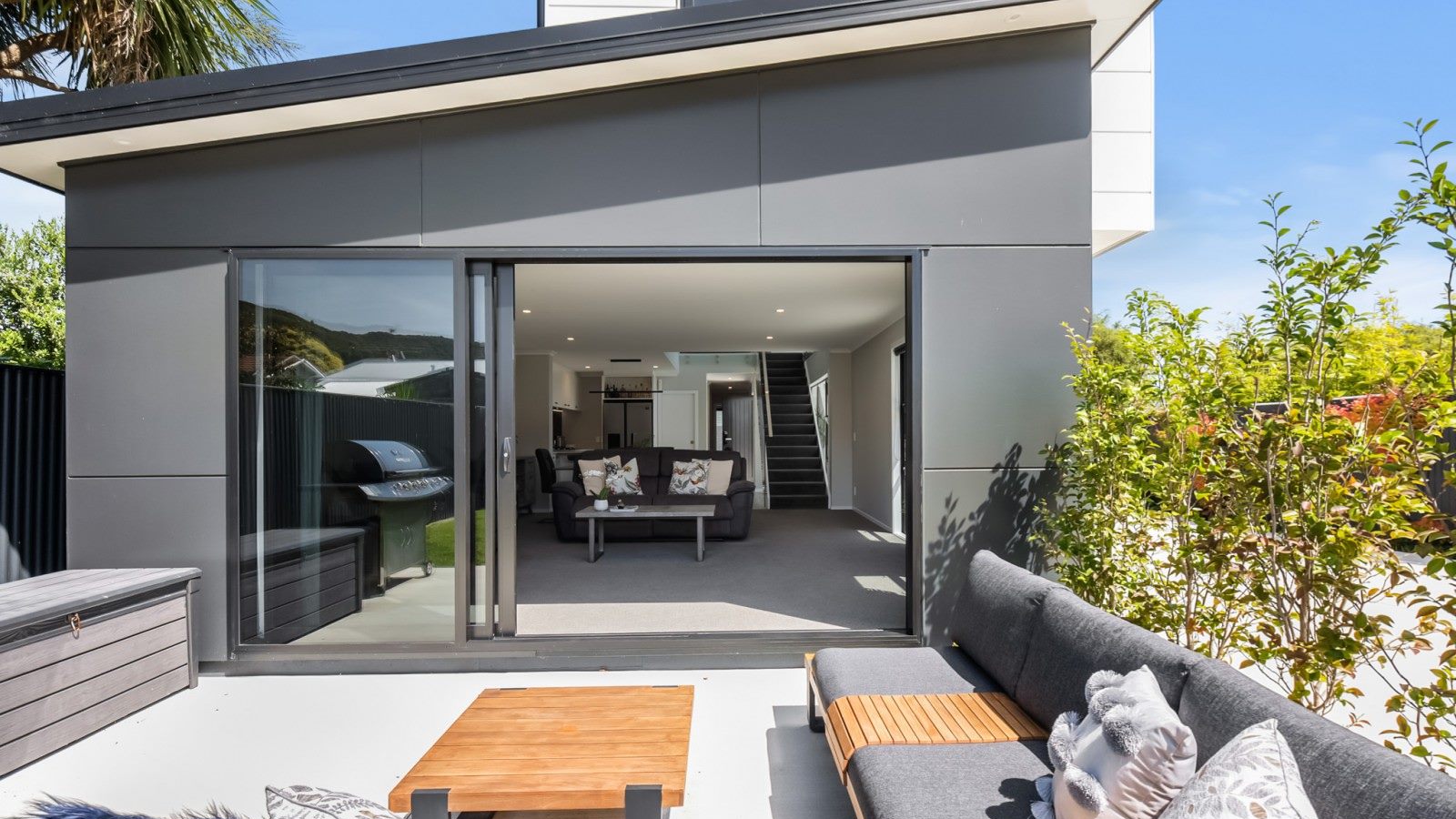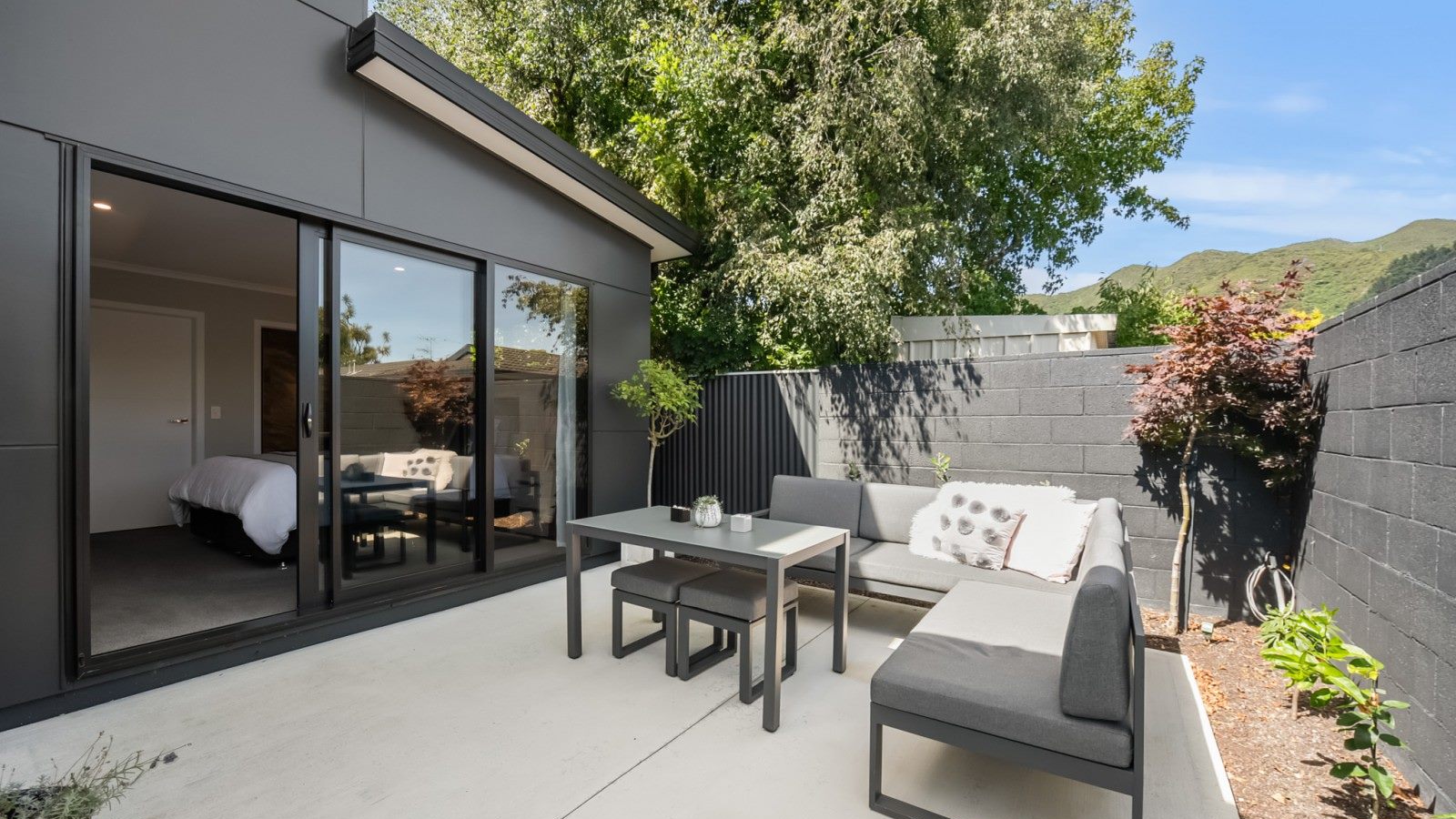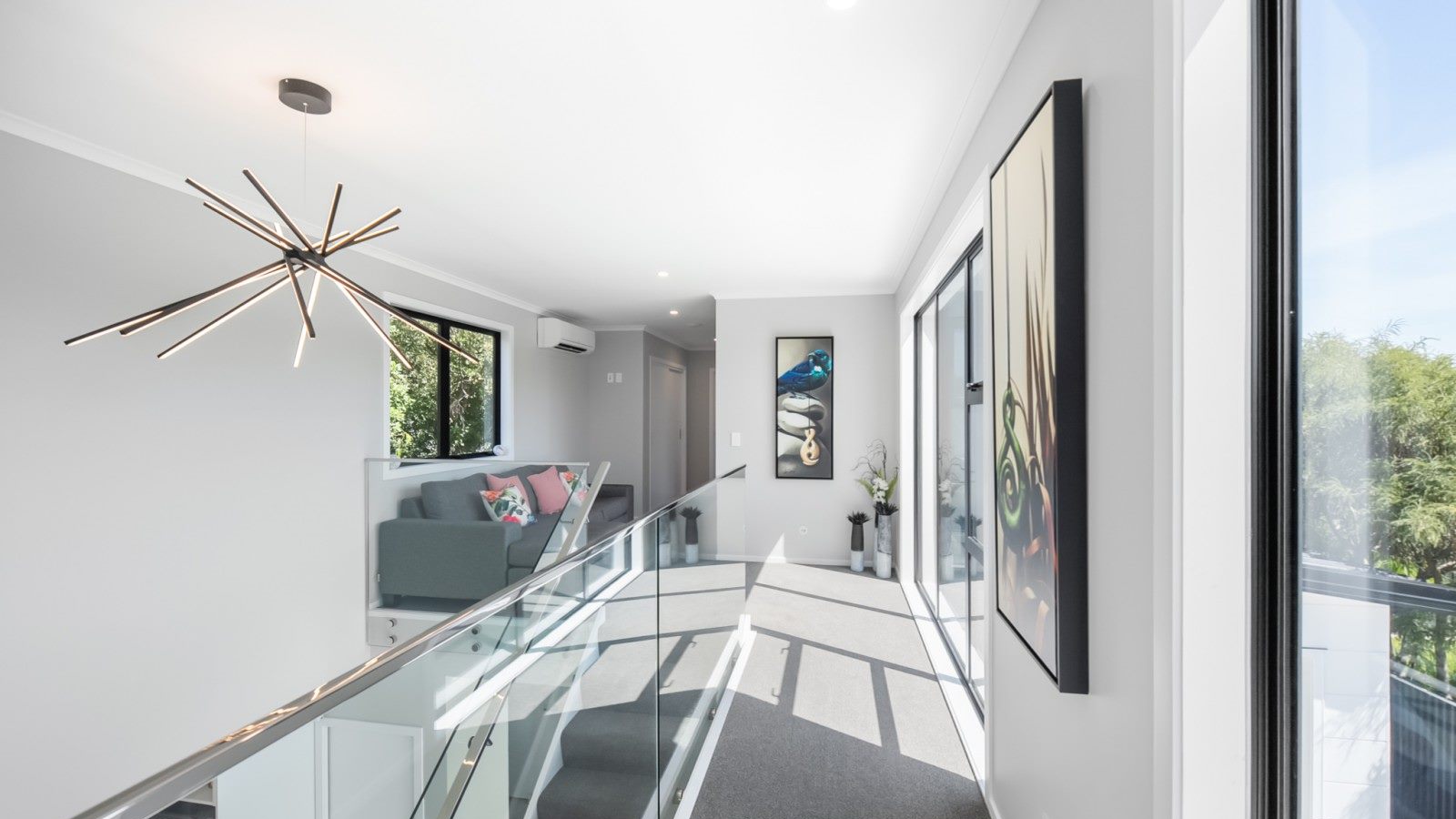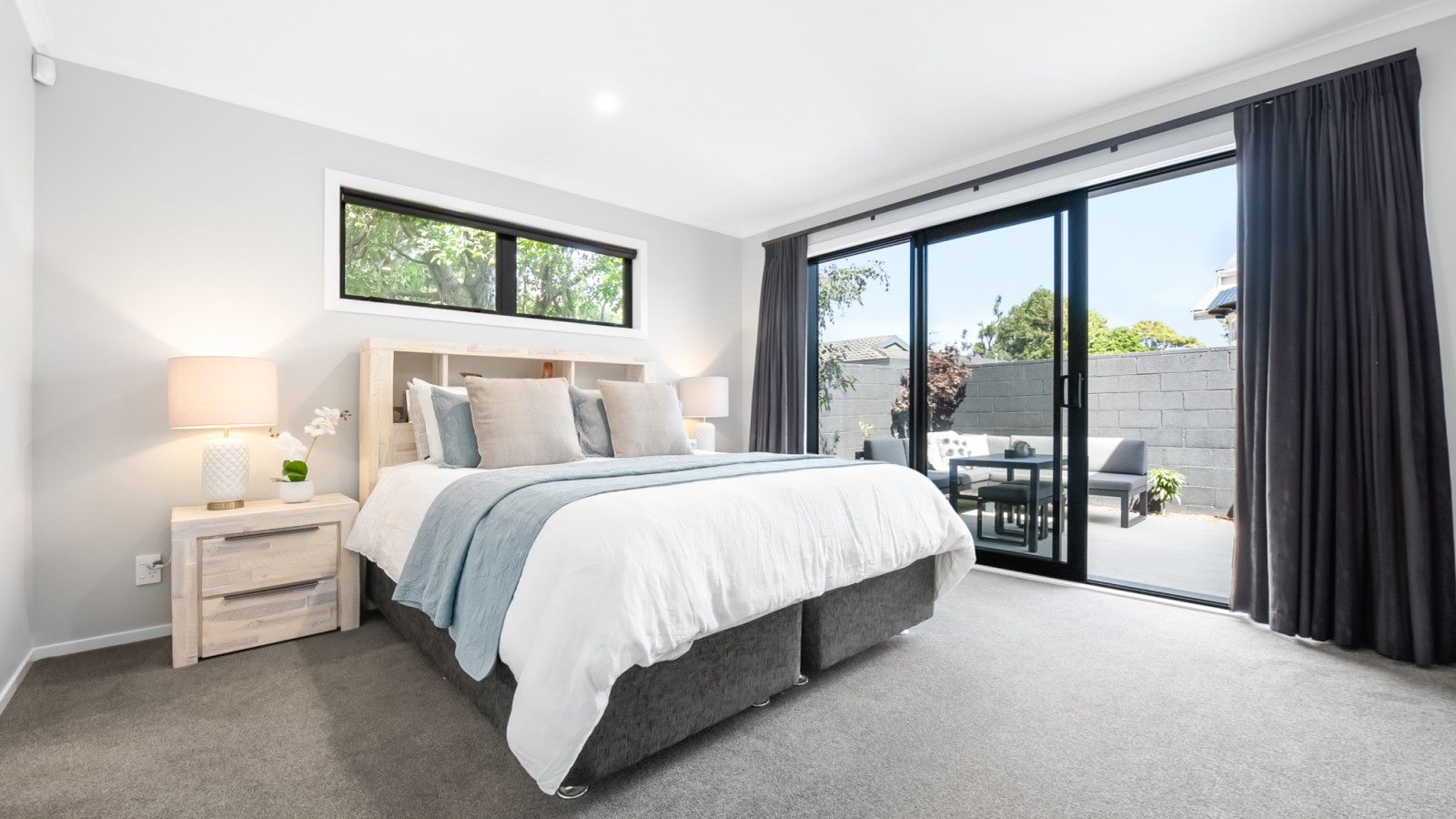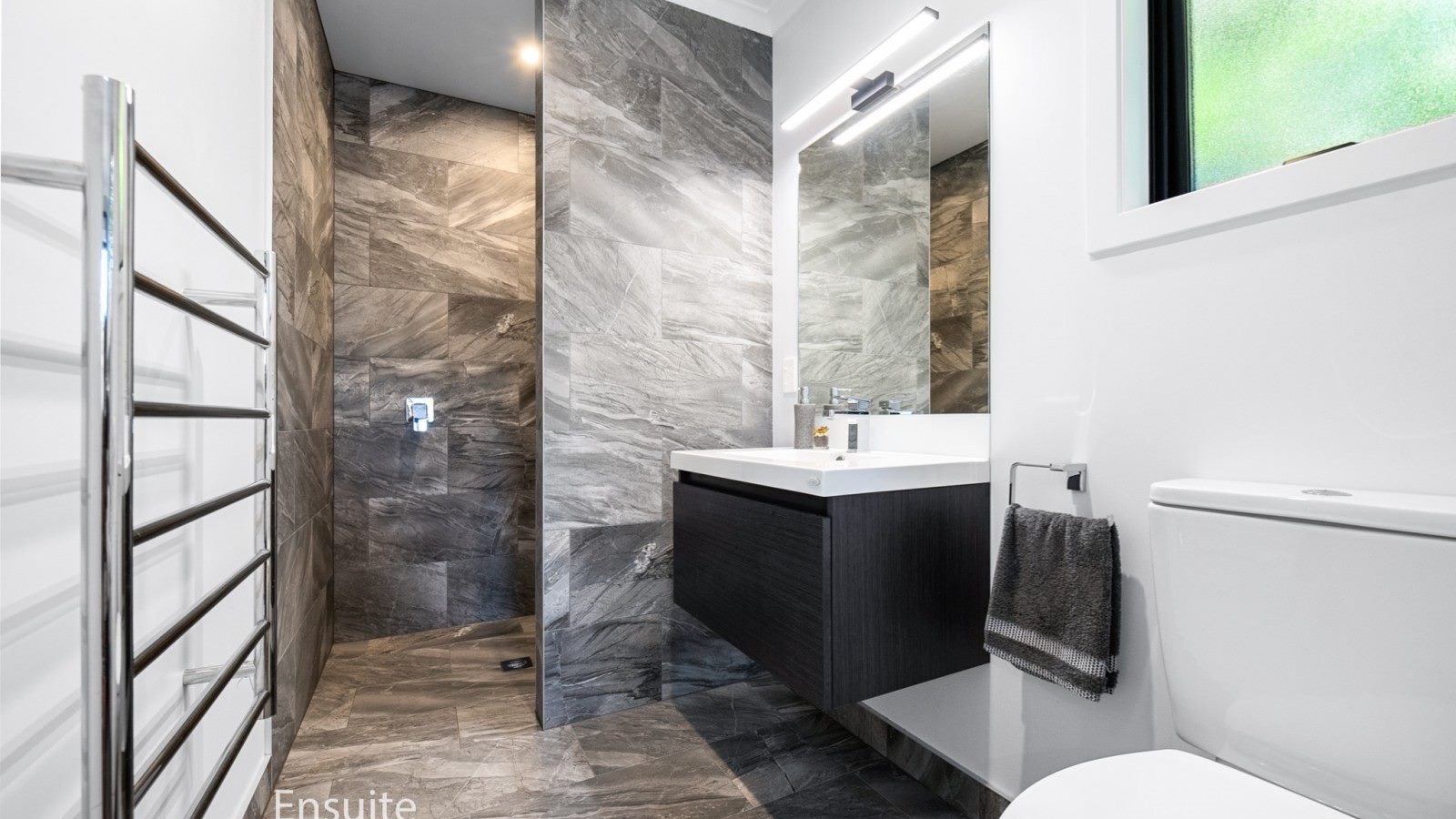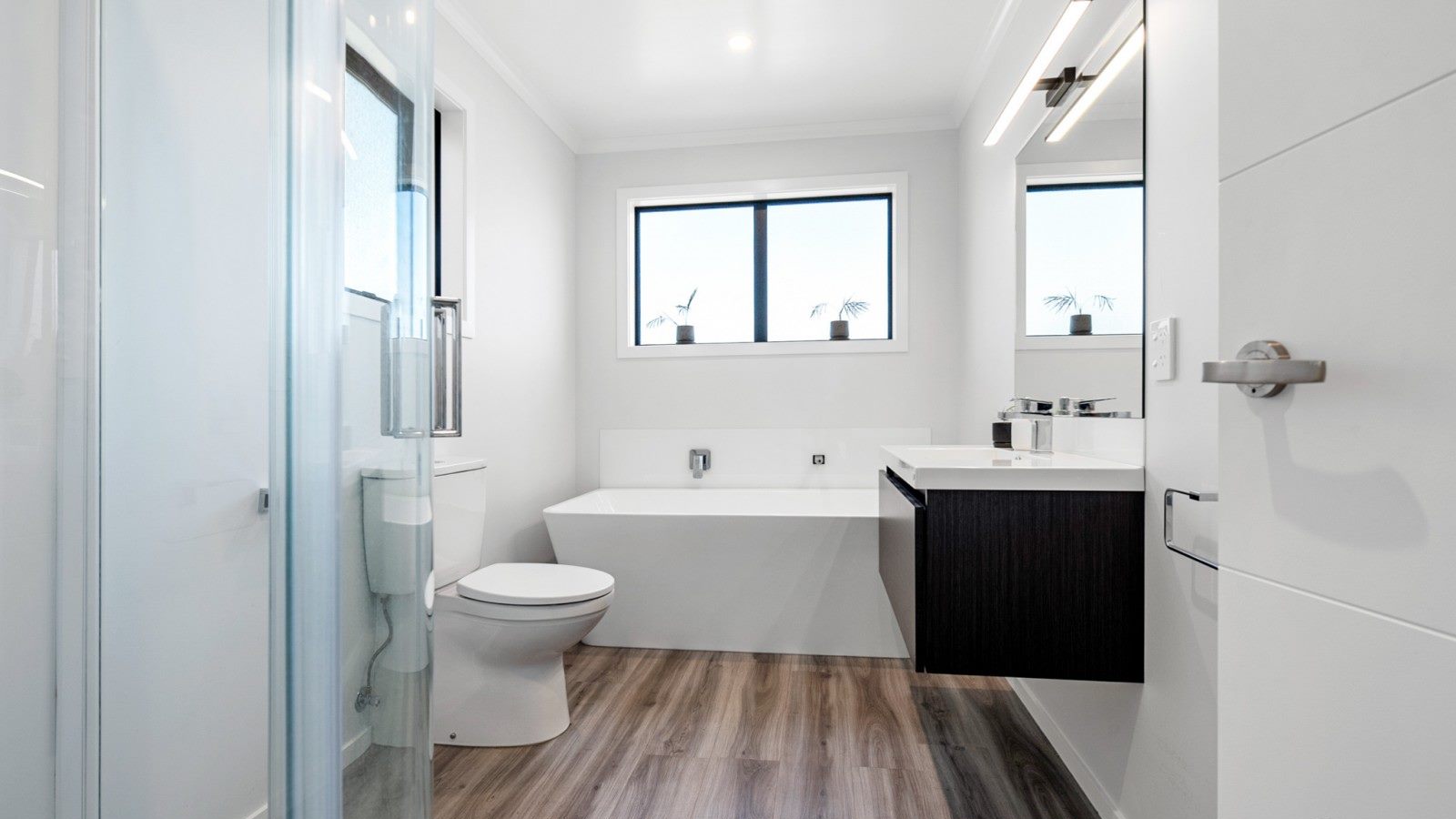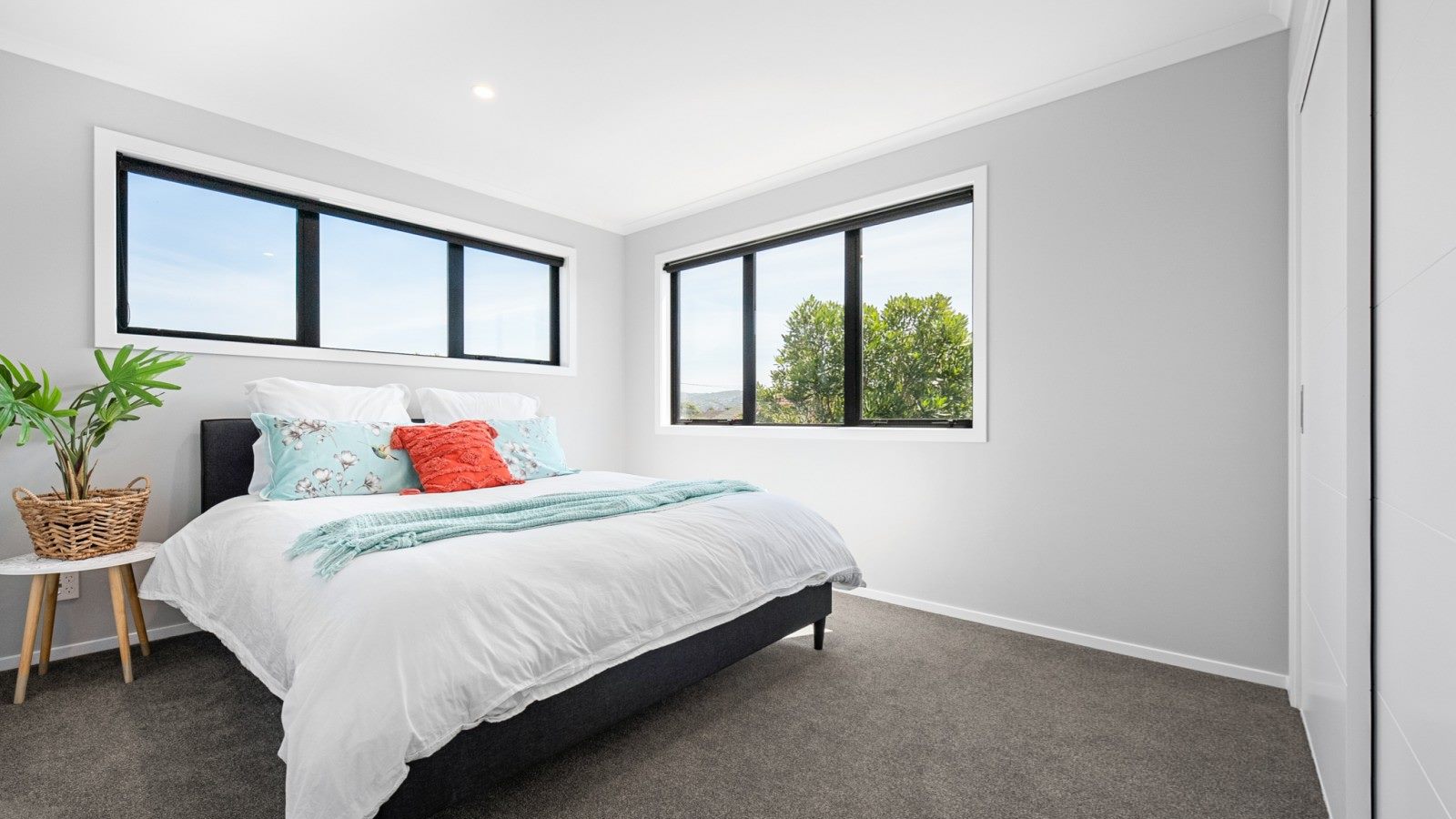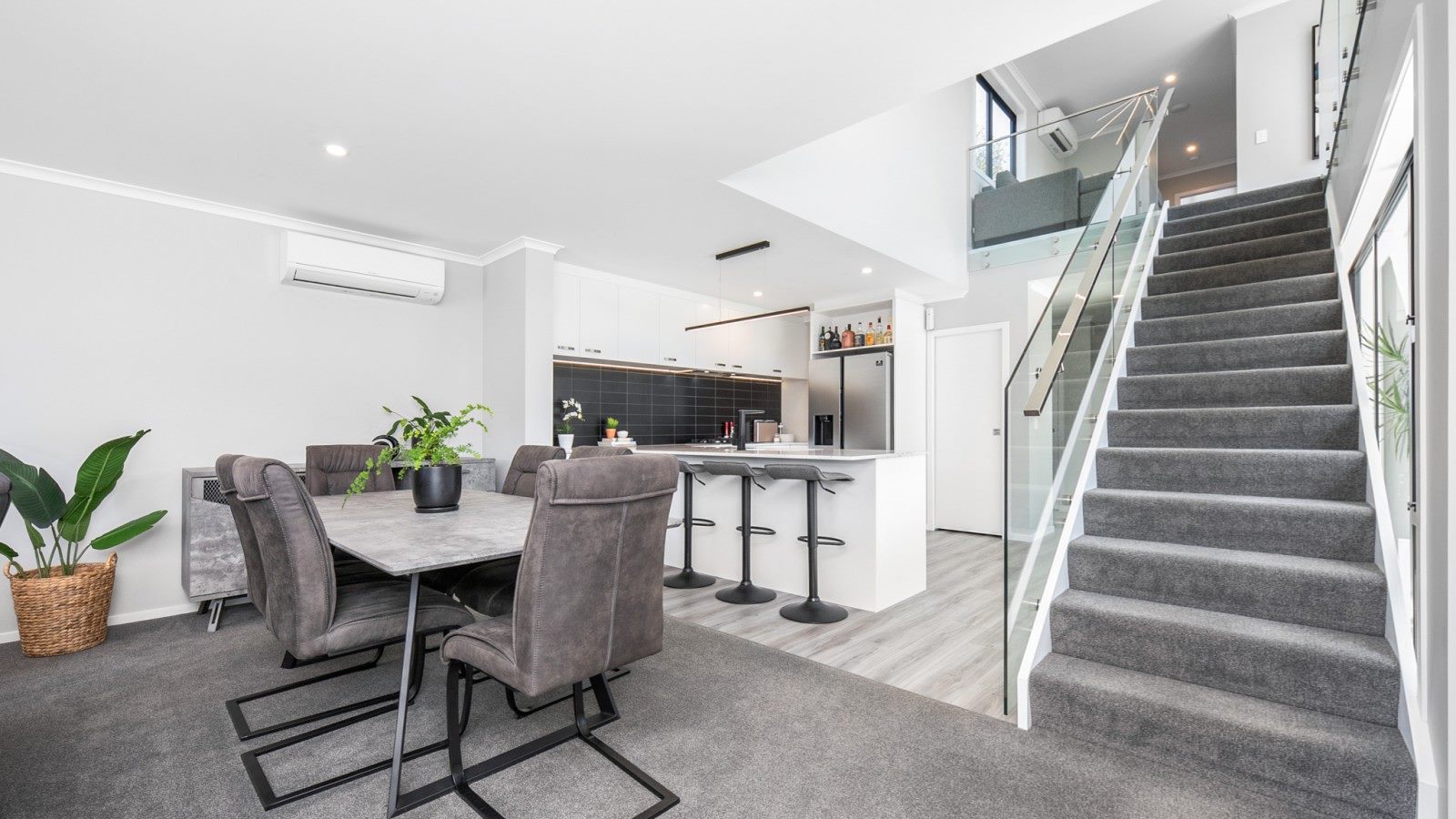 Working with our aluminium window and door experts, you can make sure that your client's new build home is weathertight on time, every time.
Talk to the team today