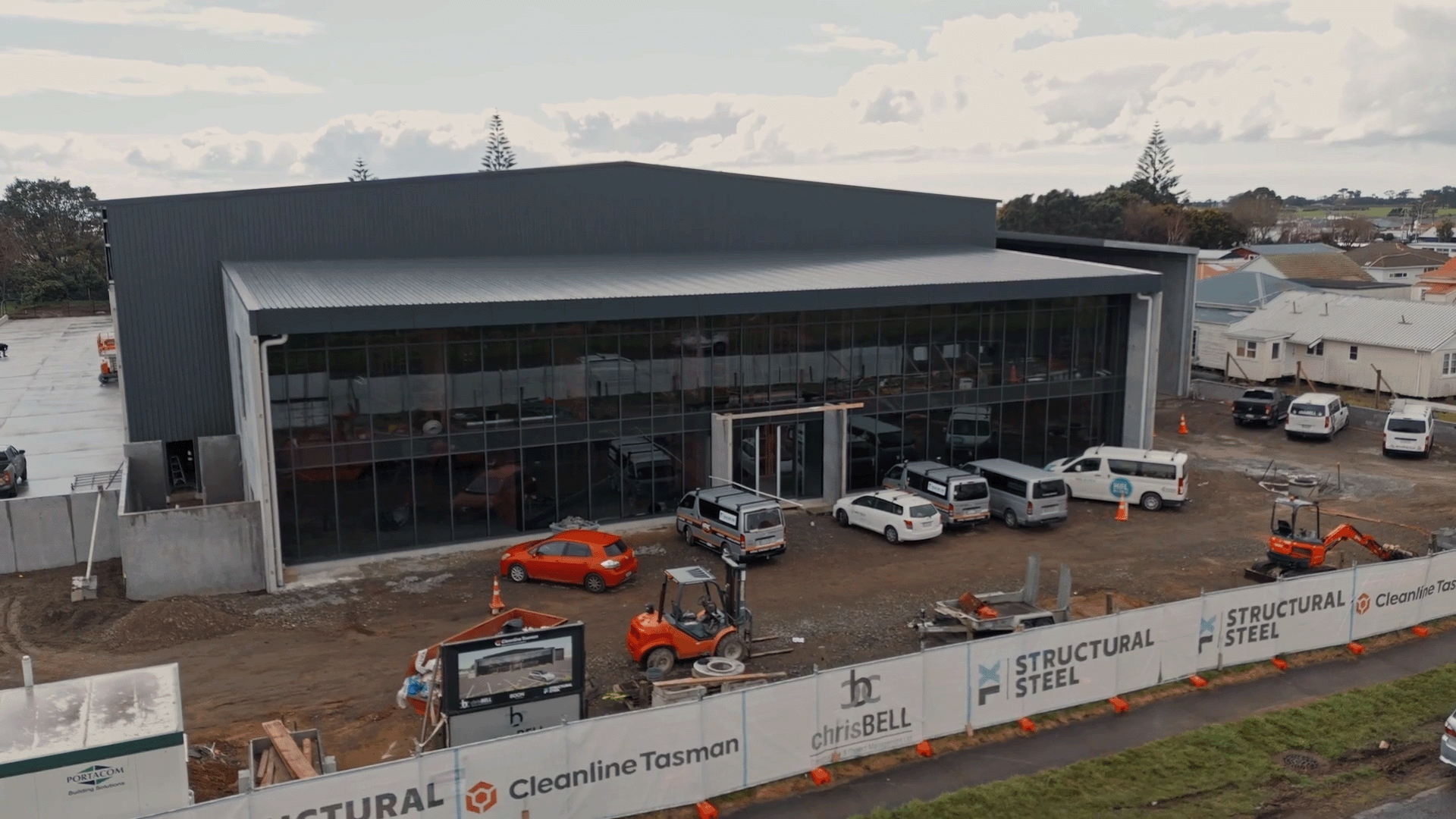 Practical and modern commercial space.
Project name
Cleanline Tasman
Category
Commercial
Location
Connett Road, Bell Block, New Plymouth
Cleanline Tasman
Cleanline Tasman is a multi-generational company specialising in the design and supply of workwear and PPE. With custom-built online PPE and Safety Management Software, and staff nationwide, they needed a new warehouse and office building.
Known for its large structural steel buildings, Cleanline Tasman partnered with XL Structural and Chris Bell to complete the project. Seeking advice for the building's expansive facade, the team got in touch with UNO.
Practical and enduring
The objective of this commercial project was to provide a practical warehouse and office space for Cleanline Tasman.

The defining characteristic of this project was the 34-metre facade spanning the width of the building. XL Structural and Chris Bell needed an effective solution to ensure that all connections and details were carefully considered.
Cohesive windows and doors
To ensure the project was completed on schedule, the UNO team was involved early in the planning stages offering key advice on glazing and UNO's commercial suite. Using the colours and glass selected by Cleanline Tasman, we partnered with XL Structural and Chris Bell to provide an end-to-end solution.

We followed the project right through to installation, collaborating on window and facade junctions across the building and ensuring the project's local requirements were met. This allowed us to streamline the installation process and give stakeholders peace of mind, with accurate specifications and efficient techniques.
For the facade connection to the structural steel, a PS1 (engineer sign off) was required and a Construction R value certificate was required to comply with the relevant H1 code.
In total, we supplied and installed 19 windows and door units from the UNO Commercial Suite. Finished with a Matt Grey Friars powdercoat and grey tinted low e energy saver double-glazing, the final look is sleek, modern, and harmonious.
Window & door units
The UNO team supplied 19 window and door units for the Cleanline Tasman project. This included a configuration of fixed windows, commercial flushglaze and hinged doors.

Powdercoat finish
The Matt Grey Friars powdercoat was chosen to complement the minimal colour scheme of the building. This finish also provides more scratch resistance and is easier to maintain.

Grey tinted Low E Energy saver
Low-E glass has a coating which improves its thermal efficiency. The coating is virtually invisible but will have a positive impact on the heat transfer through the glass. UNO commercial flushglaze suite
The UNO commercial flushglaze suite was chosen to reduce the visual effect of aluminium profiles as viewed from the outside. This is the most suitable option for most commercial and retail frontage.
A variety of window and door units were used across this development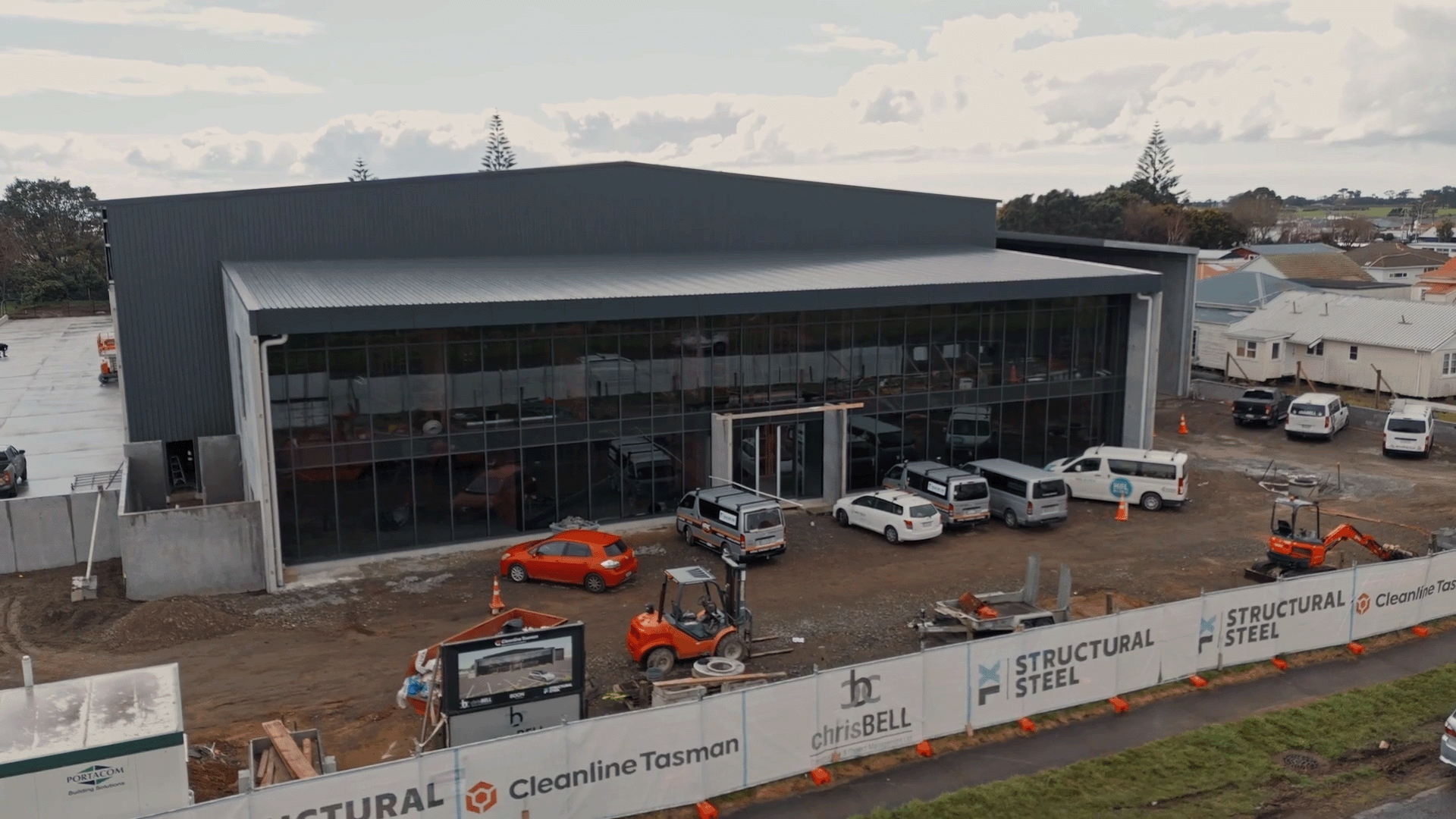 Commercial Flushglaze
UNO commercial flushglaze was chosen, with a strong focus on affordability, strength, durability, and safety. This is the most suitable option for most commercial environments.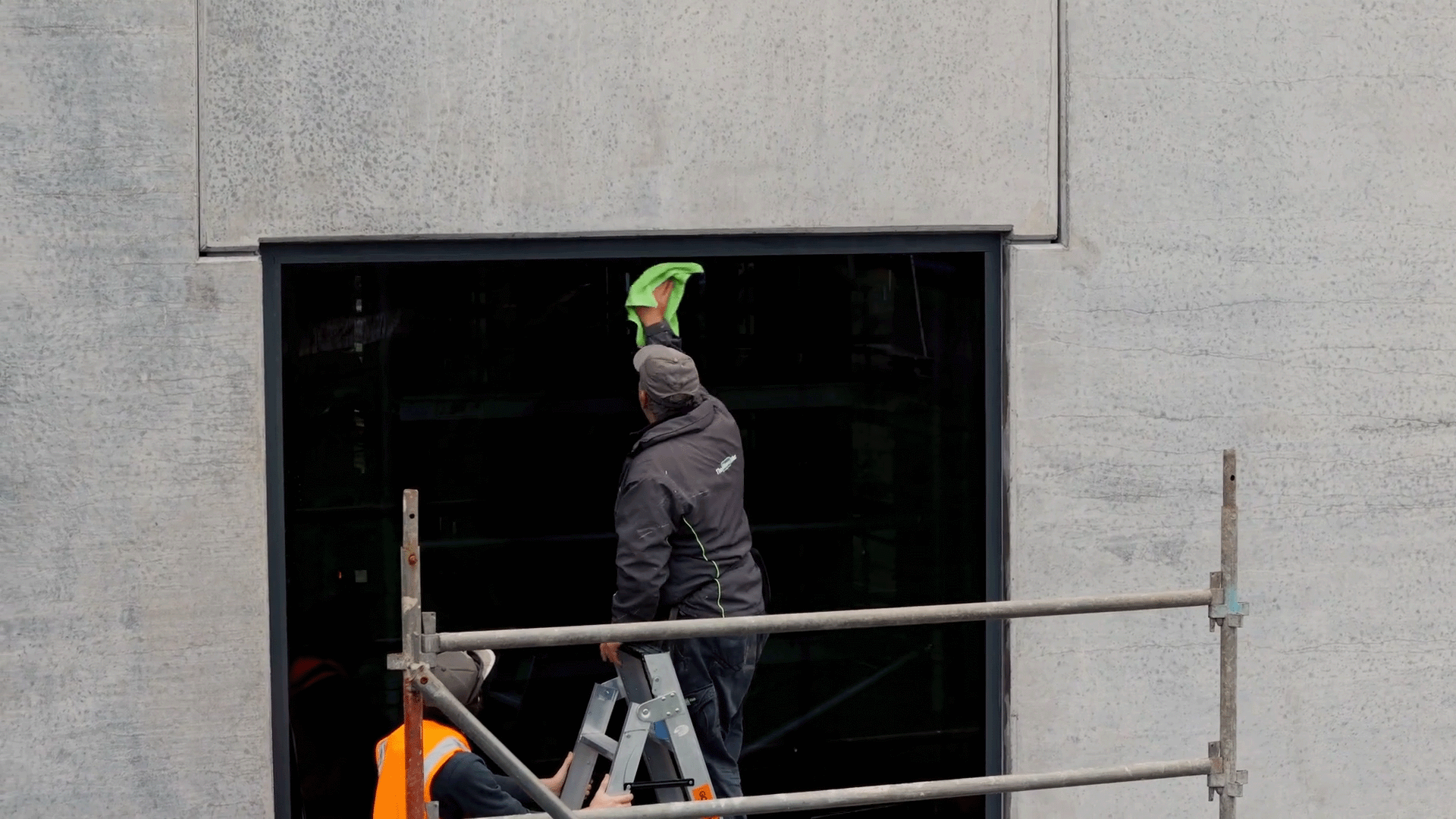 Fixed Windows
Fixed windows in Matt Grey Friars aluminium joinery made up the majority of the windows used in this project.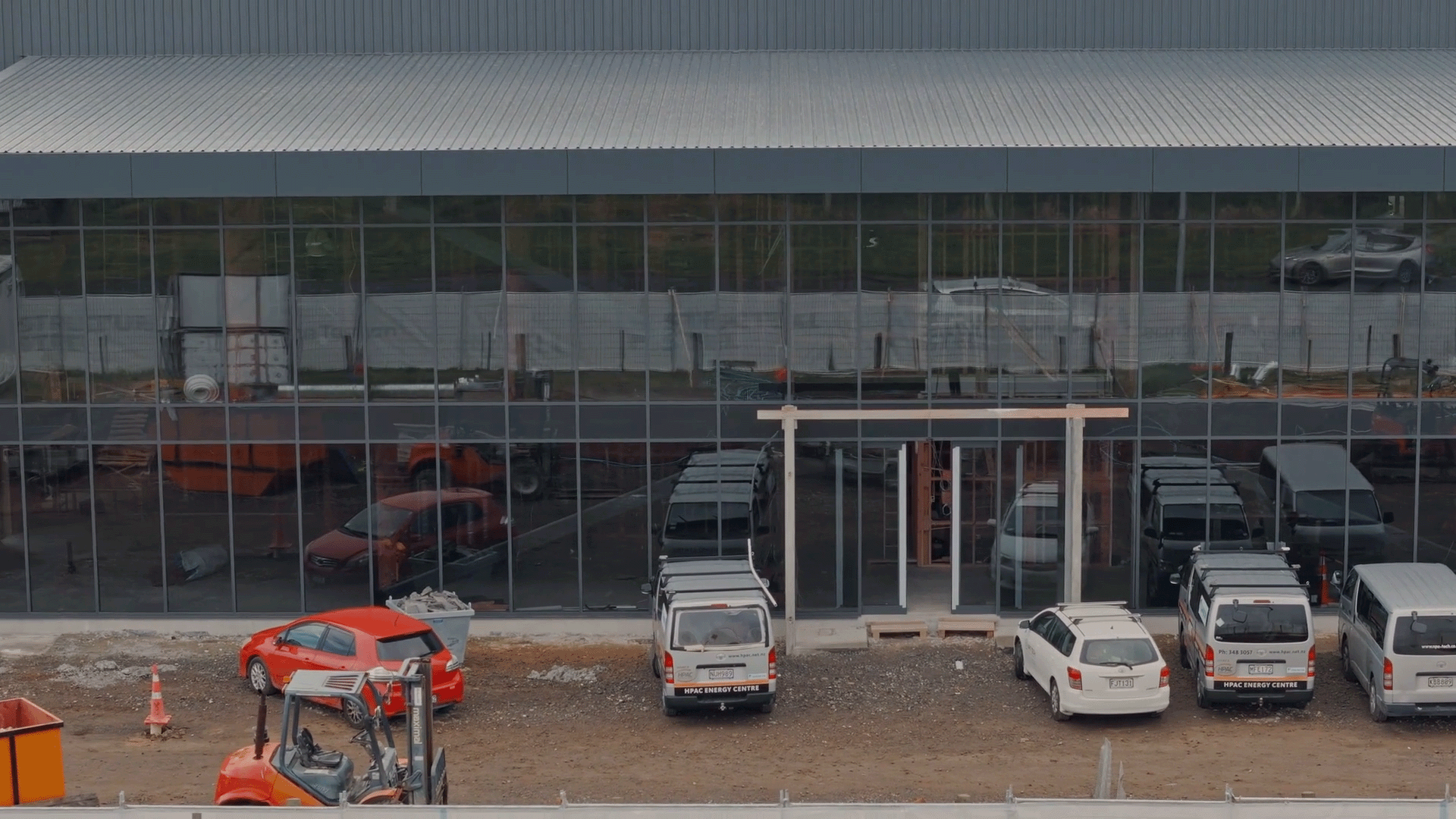 Automatic sliding doors
Automatic sliding doors were used on this project as they provide easy, hands-free access for people in and out of the building entrance.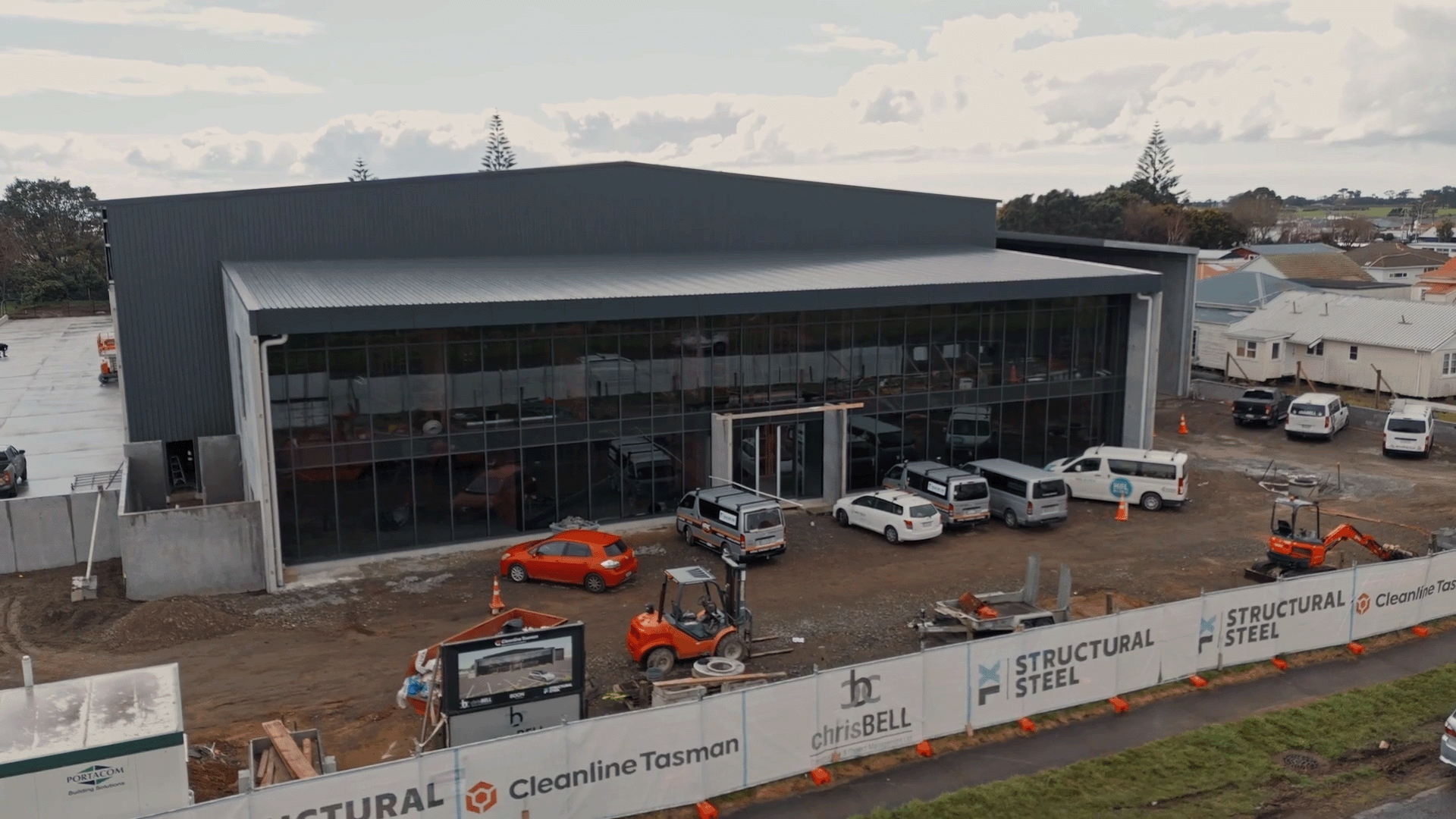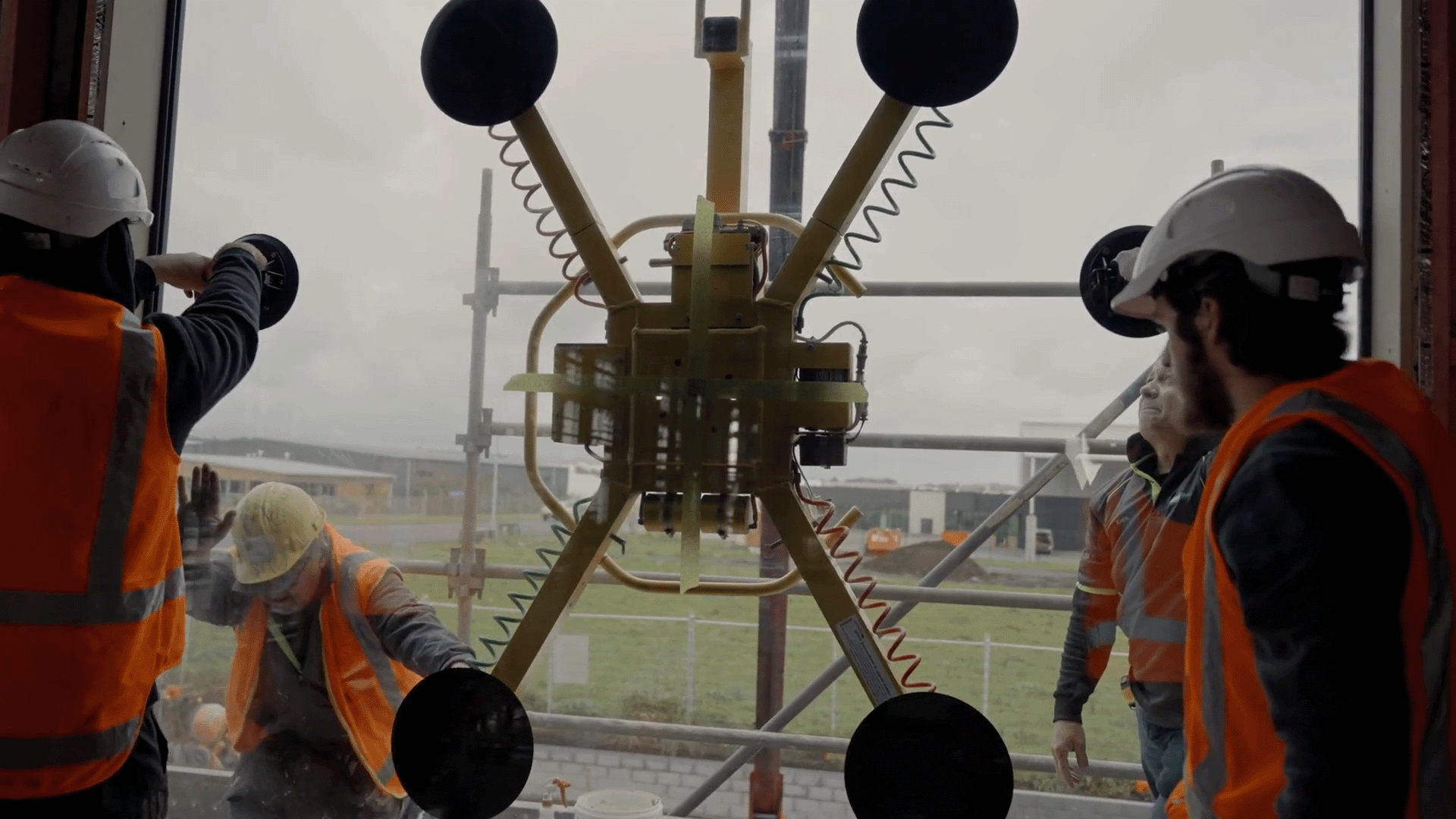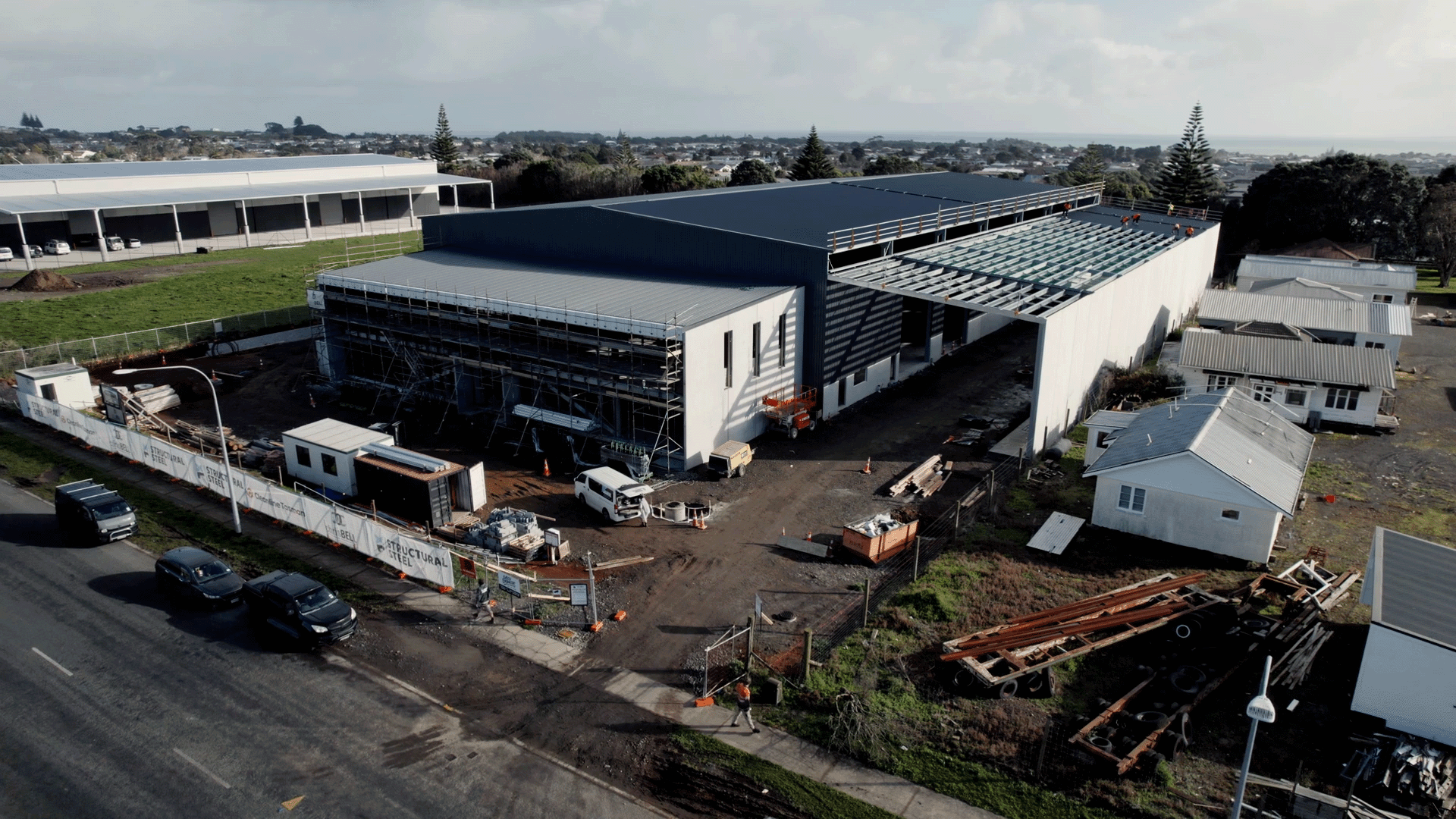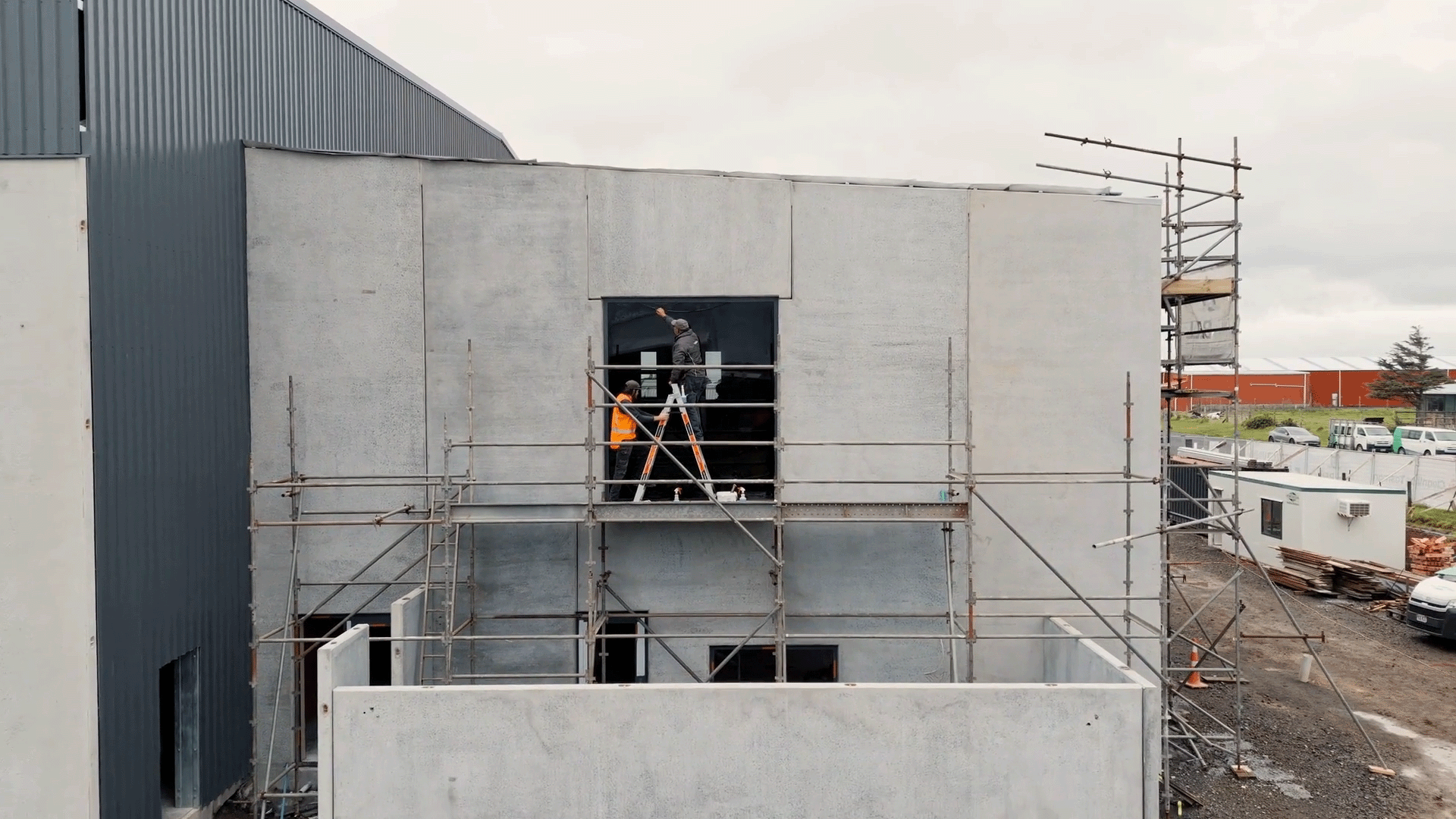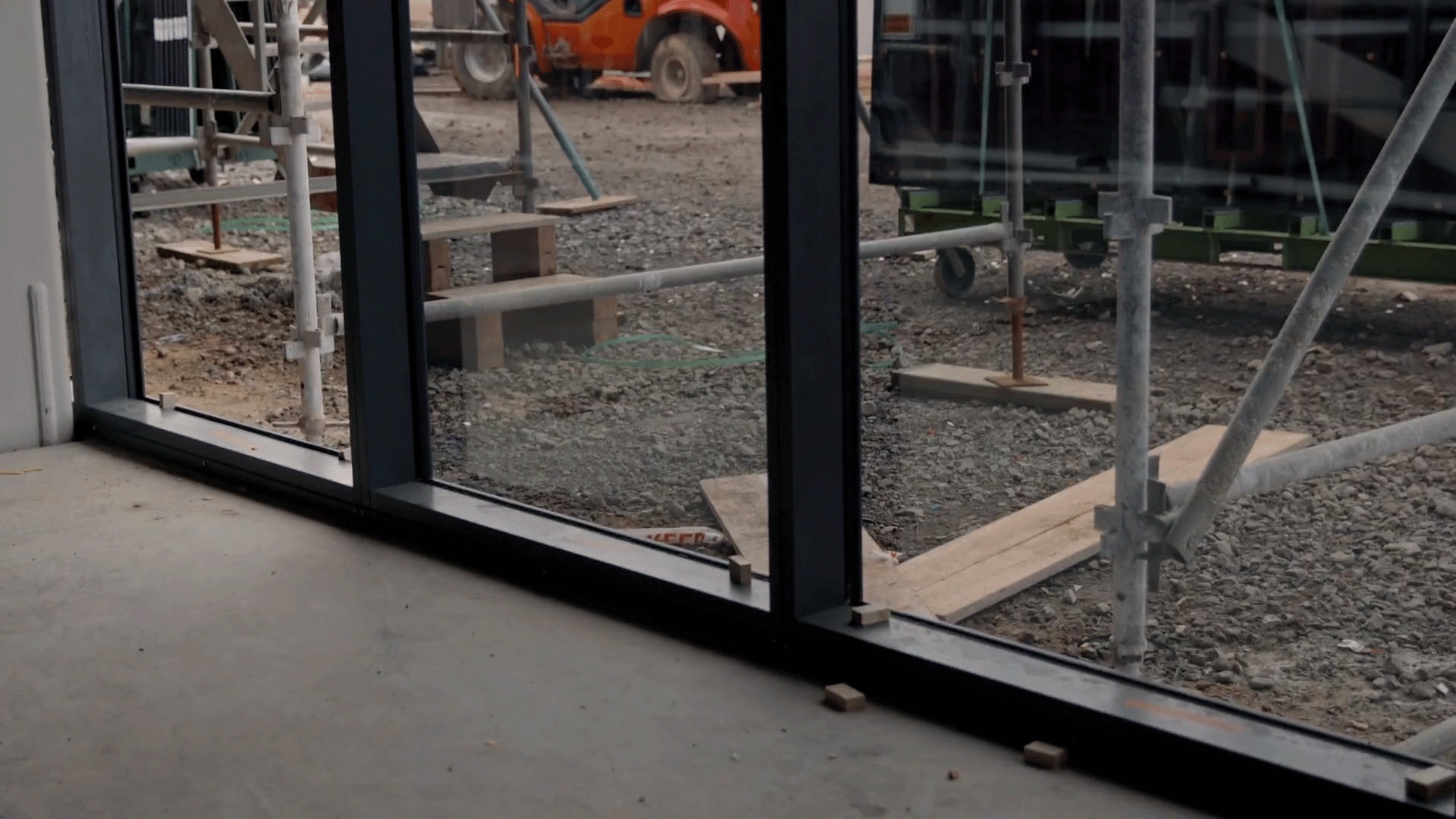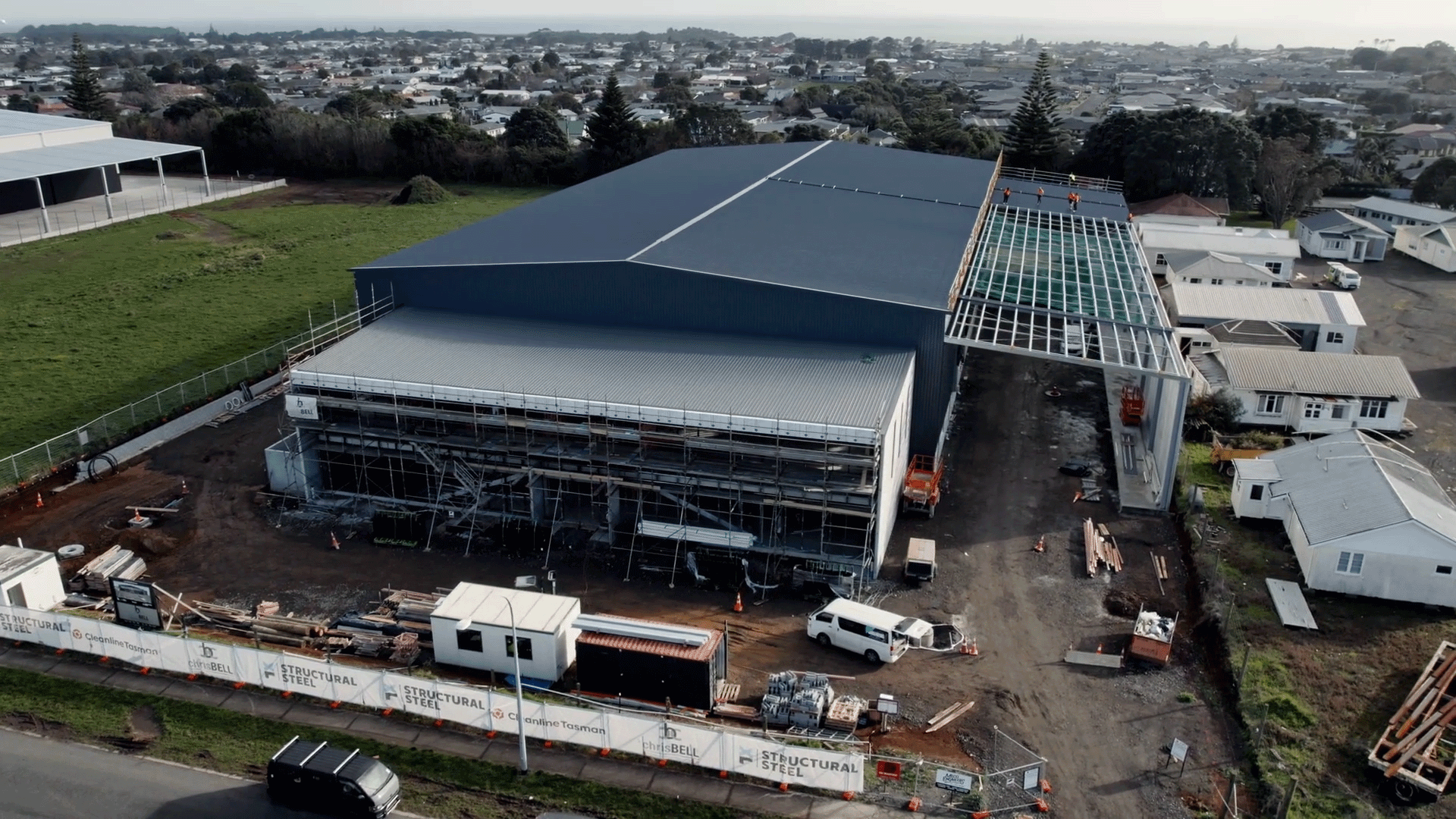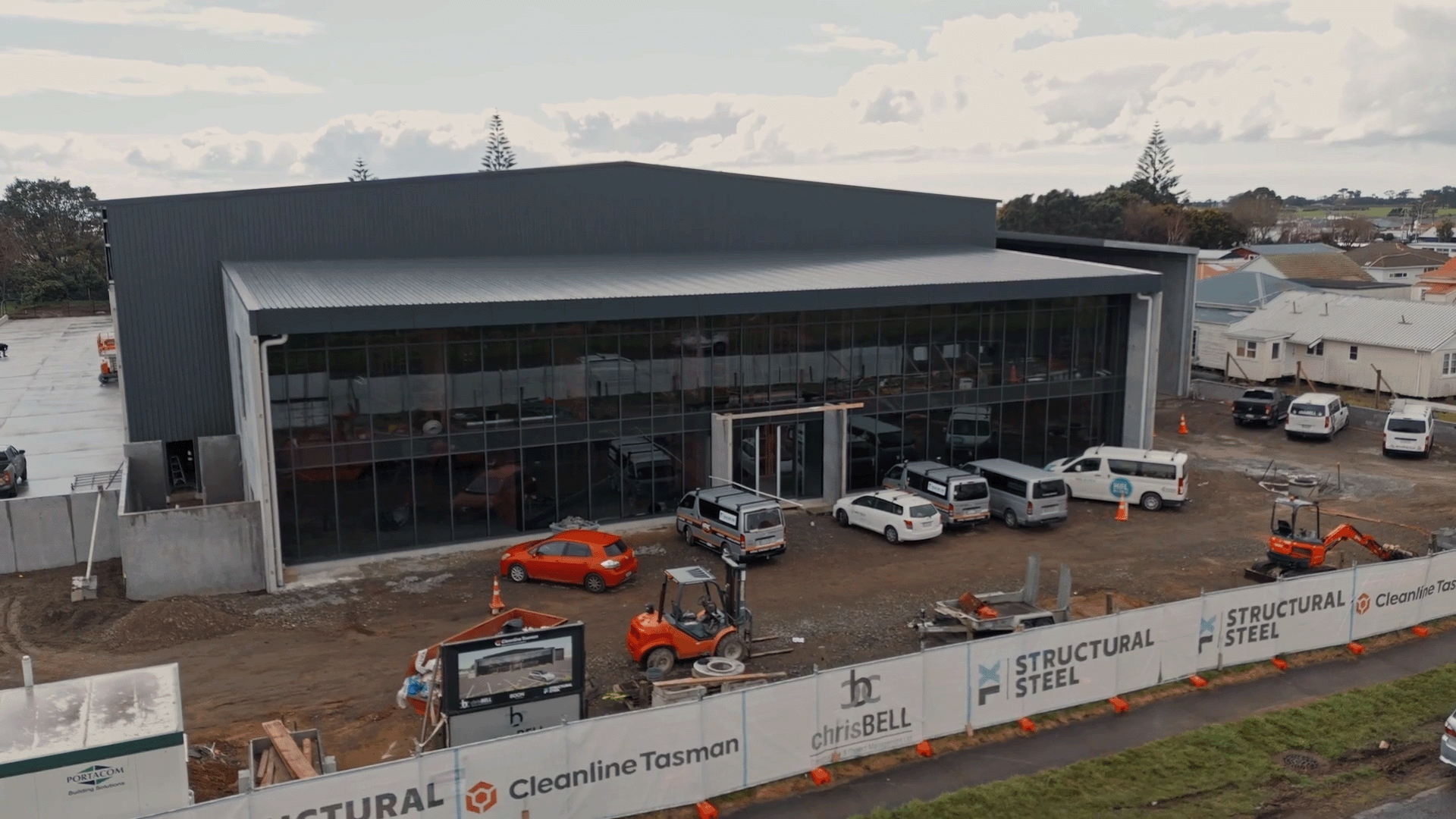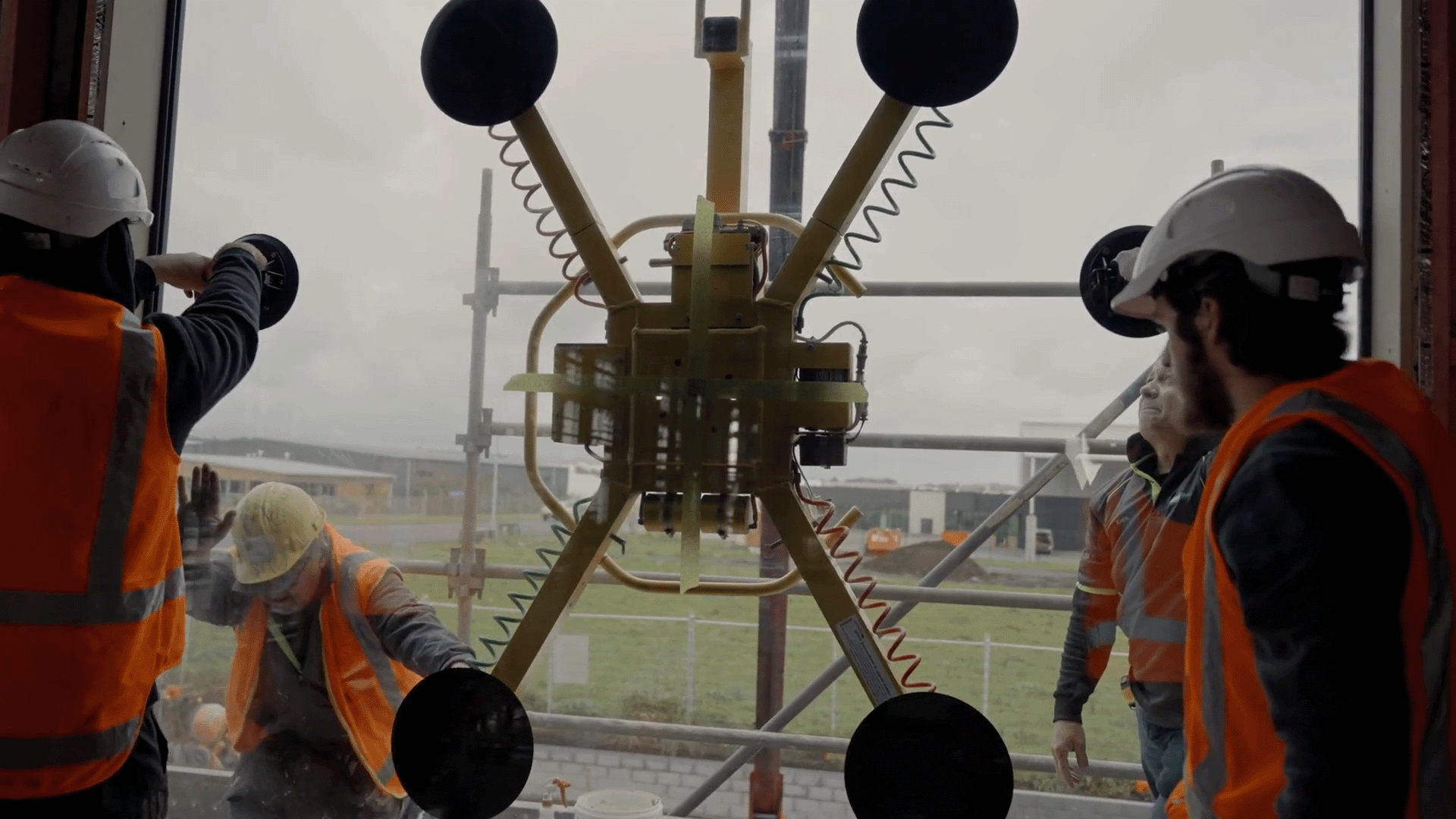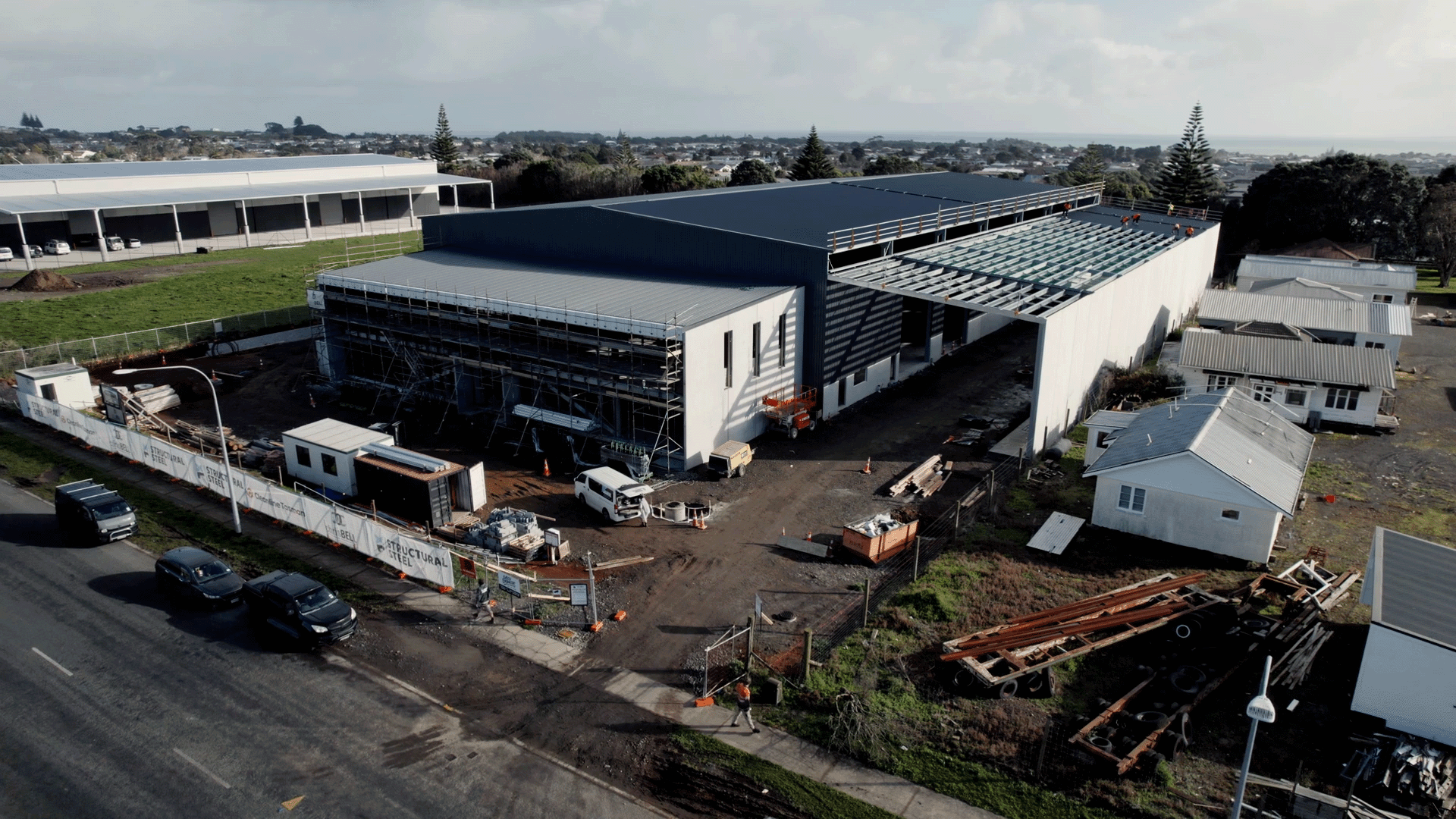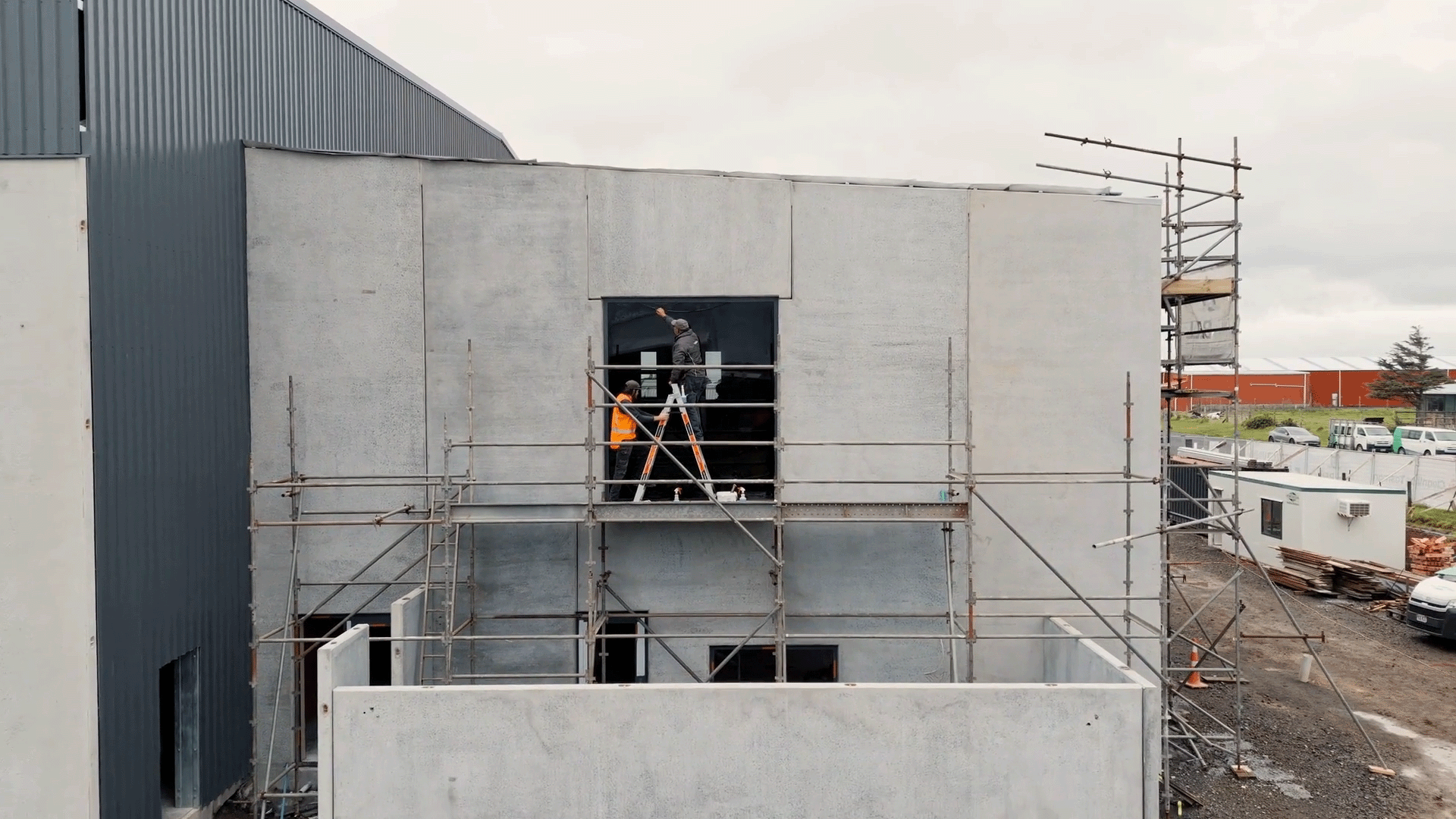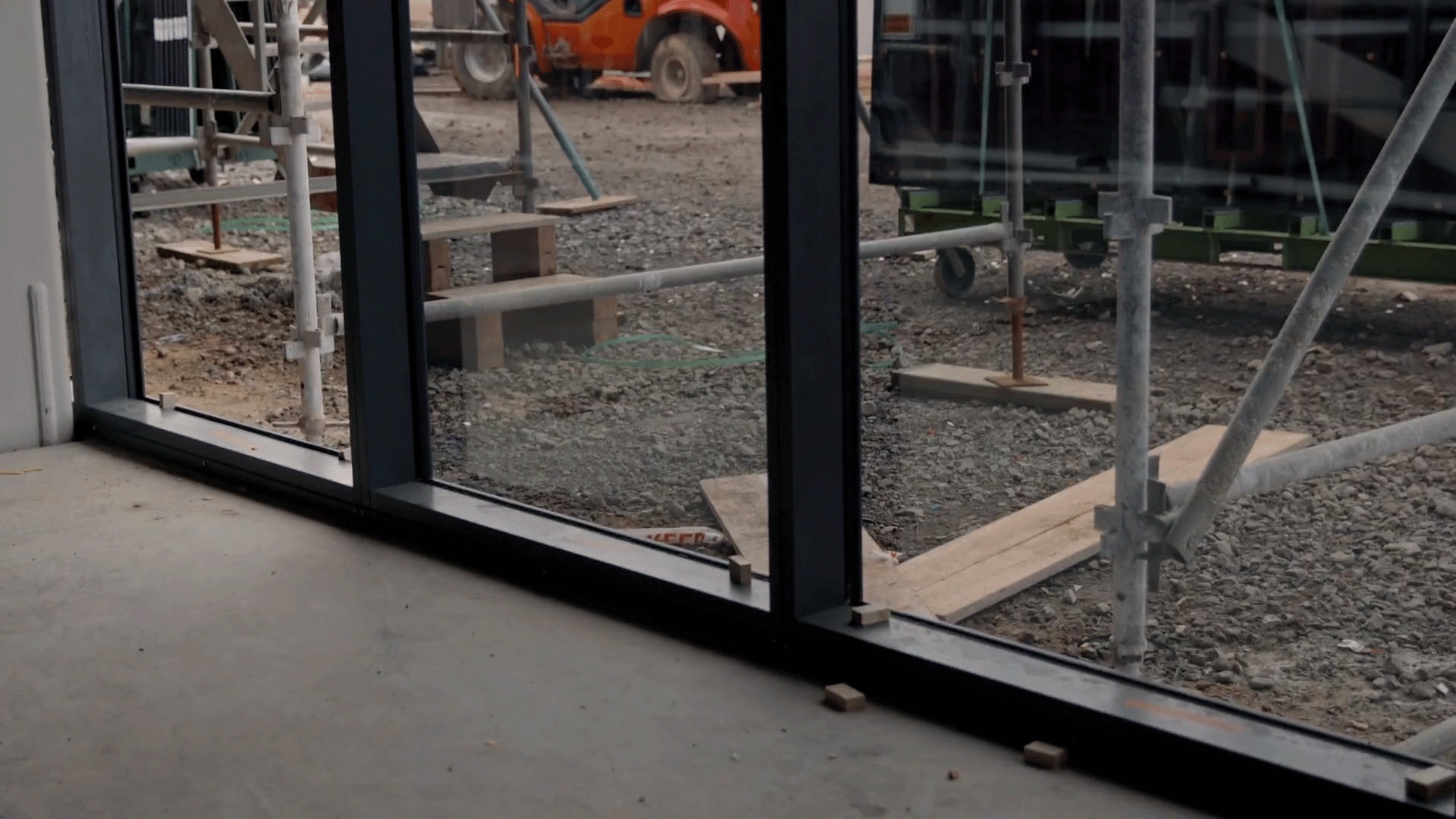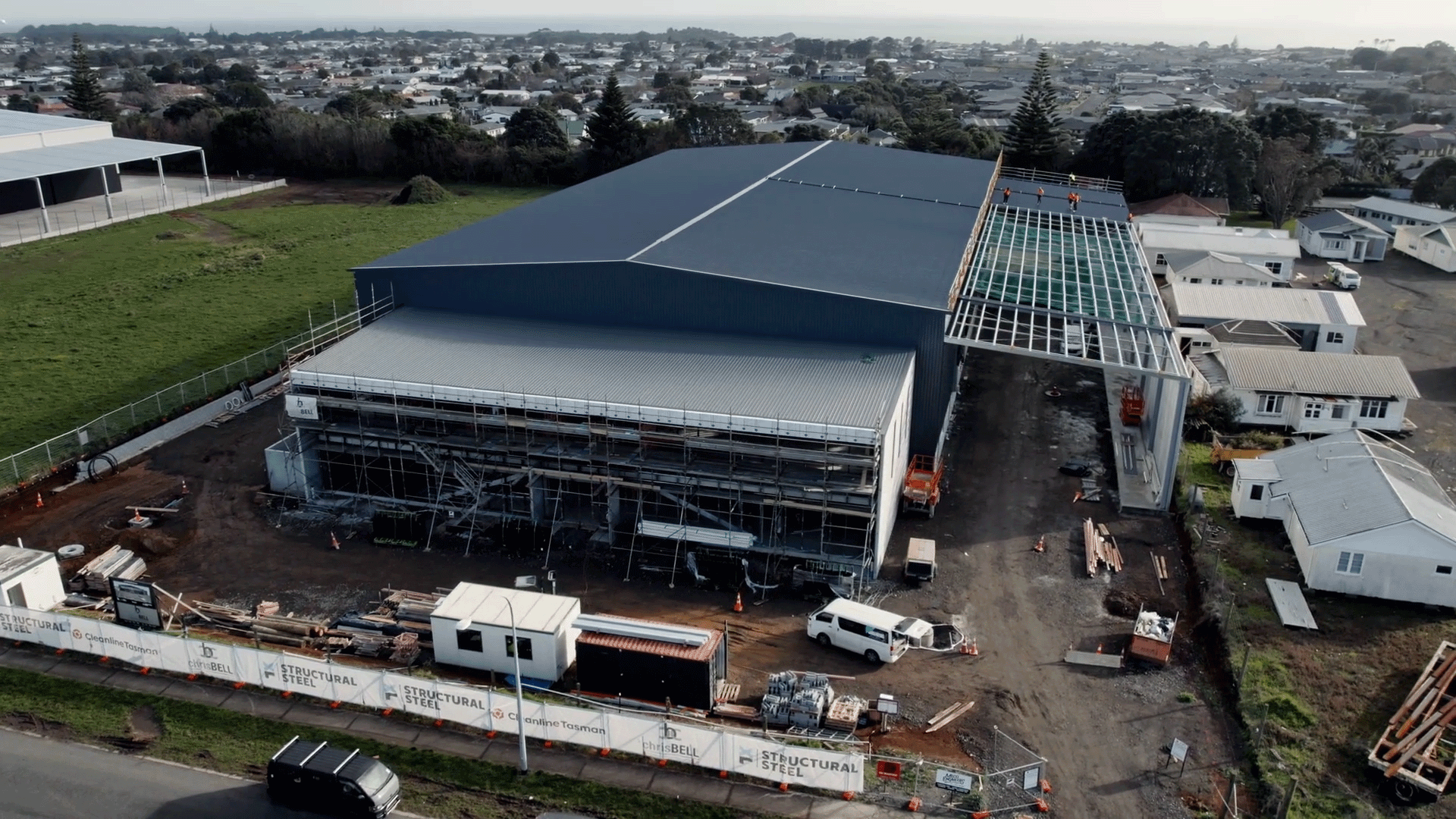 We can align fabrication with your project timelines to meet your install schedules and create a seamless build from start to finish.
Talk to the team today