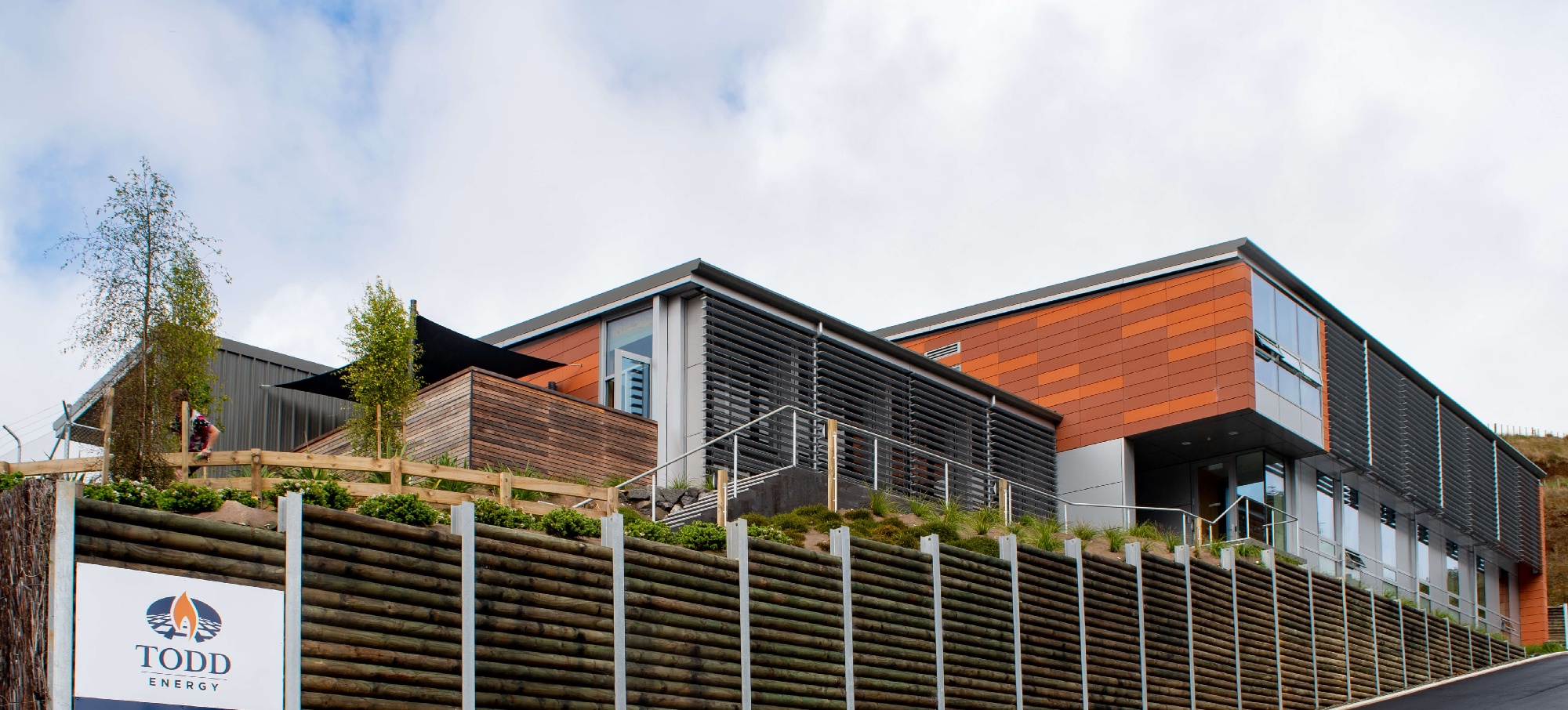 Purpose-built commercial facility for Todd Energy.
Project name
Todd Energy Operations Facility
Category
Commercial
Location
Tikorangi, Taranaki
Todd Energy
Todd Energy required a purpose-built office complex to accommodate production station employees and link a new control centre to the existing McKee Mangahewa Production Station in North Taranaki.

In bringing their vision to life, local company Clelands Construction enlisted the services of a trusted and reliable joinery supplier - UNO Windows & Doors.
New operations facility required at large onshore natural gas production station.
The McKee Mangahewa Production Station is Todd Energy's largest onshore natural gas production station and its production contributes significantly to New Zealand's annual natural gas supply.

The purpose-built office was designed to accommodate production station staff and link a new control centre to the existing Todd Energy production station. This new $12m and 940m² operations facility needed to be designed and constructed to withstand high winds and earthquake strengthened, due to the location of the premises.
Requirements:
Withstand high winds and earthquake strengthened.
Durable and suitable for commercial setting.
Adhere to timeframe set out for contractors to complete work.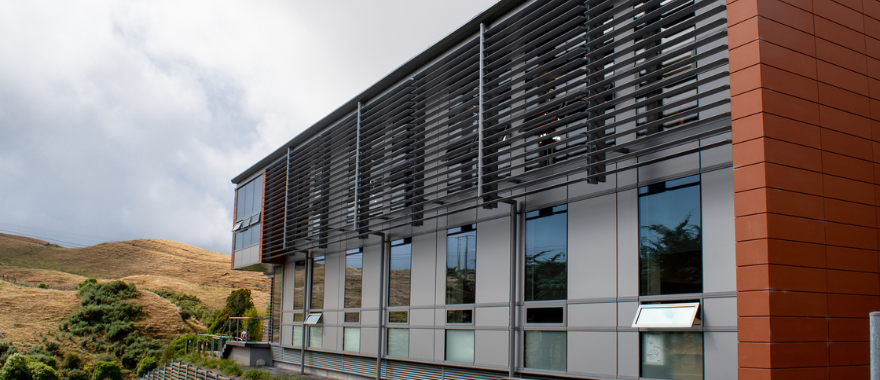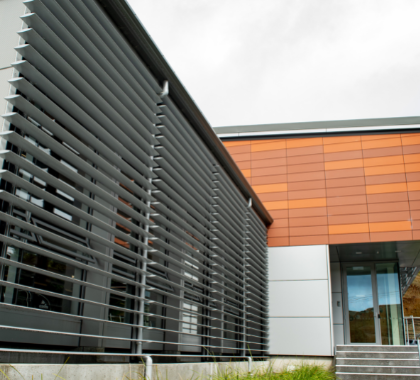 The new project needed to be delivered on time to the client, leaving no room for error.
The scope of this project included manufacturing the windows and doors and installing them on-site. There is a range of window and door styles throughout the building, from large windows and awning sashes to commercial hinged doors and automatic doors in the reception area.

The Duratec powdercoat used in this project offers an extended 20-year warranty and excellent colour retention. It has a hard-wearing and serviceable finish, making it a good fit for commercial applications.

The facility was finished within 14 months in 2018 by contractors from across Taranaki and it was completed with no health or safety incidents, on time, and within budget. Dr Joanna Breare from Todd Energy said "the operations facility supports significant economic benefits and helps to deliver security of natural gas supply to meet the country's energy demands". It was a pleasure working alongside the team from Clelands Construction on this project.
Window & door units
UNO supplied 25 window and door units for this commercial building, with a range of aluminium fixed windows, awning windows, and hinged doors.

Duratec powdercoat
For this project Duratec Silver Star Kinetic was the selected powdercoat finish. Duratec is a super durable hardwearing finish suitable for coastal areas. It has excellent colour retention and comes with a 20-year aluminium colour warranty.

Structural double glazing
Specialty structural double glazing was used for the windows and doors to ensure durability in this commercial setting. Commercial suite
The commercial suite was used on this project. This is designed for larger architectural and commercial applications and is suitable in demanding environments.
The aluminium windows and doors installed in this purpose-built complex needed to be hard-wearing and practical.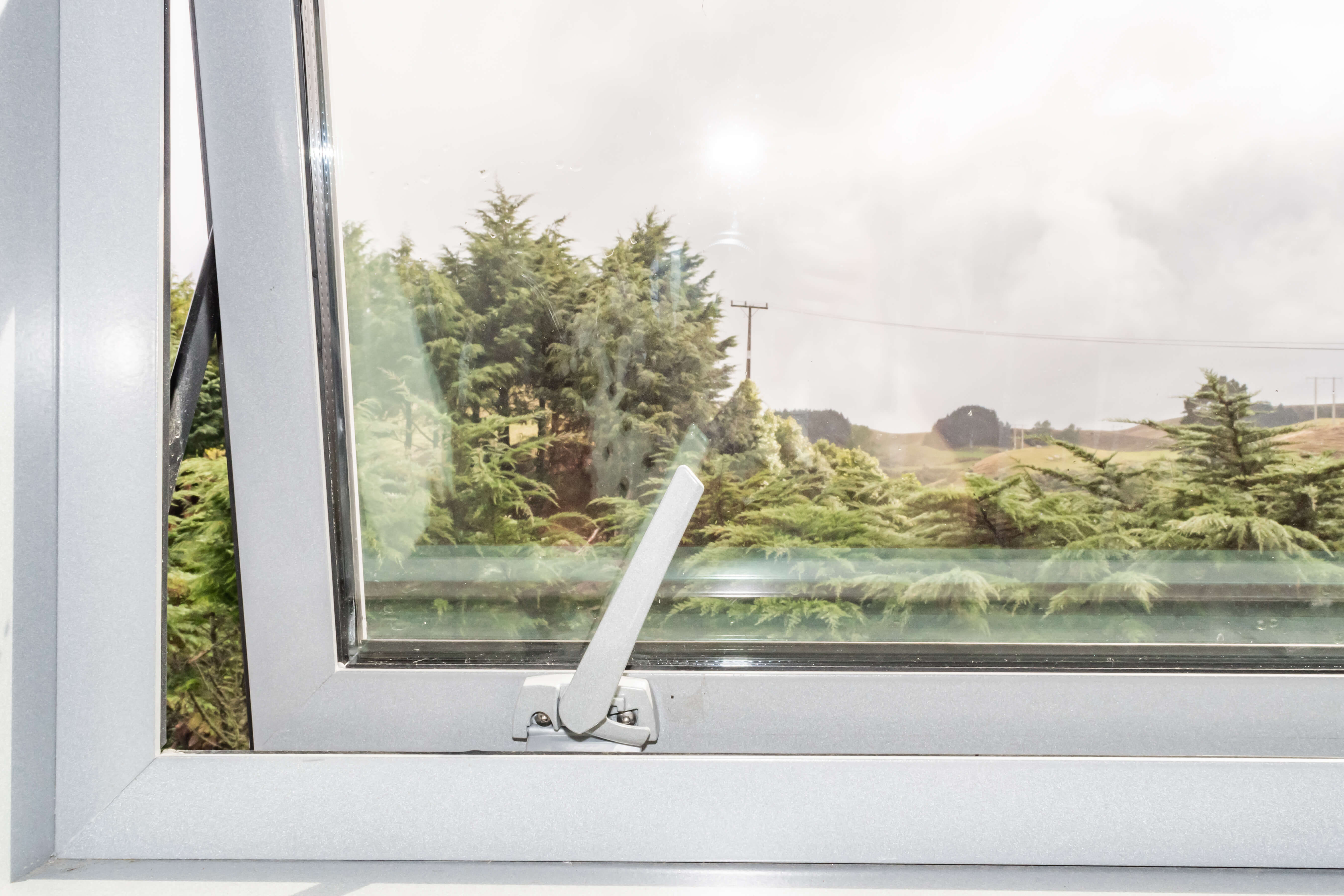 Awning windows
Awning windows are hinged at the top with openings at the bottom. These were chosen for their classic style and functionality. They're easy to use and great for ventilation.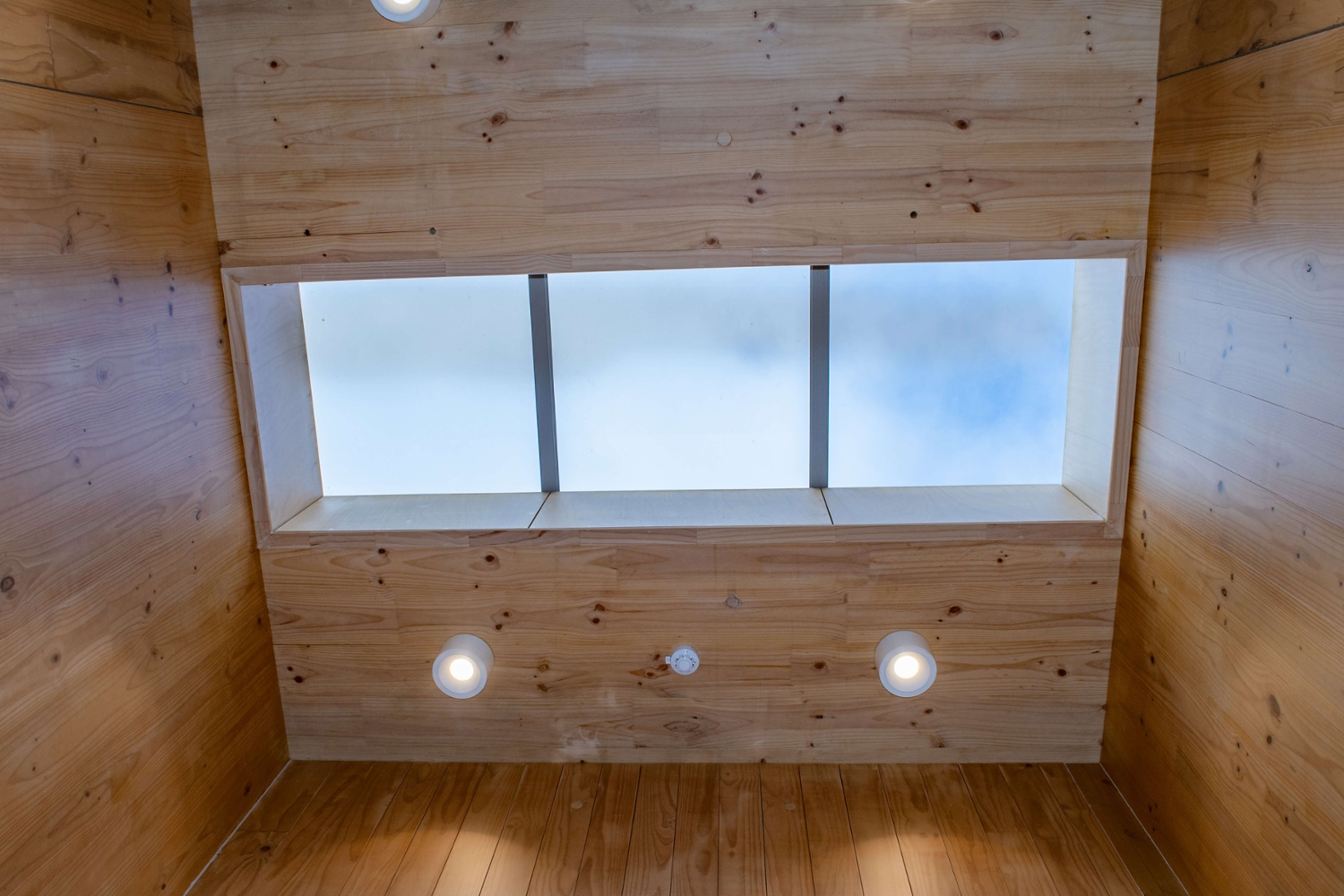 Fixed windows
Fixed windows do not open and are used in conjunction with awning windows to help to let light into the building, including in the roof.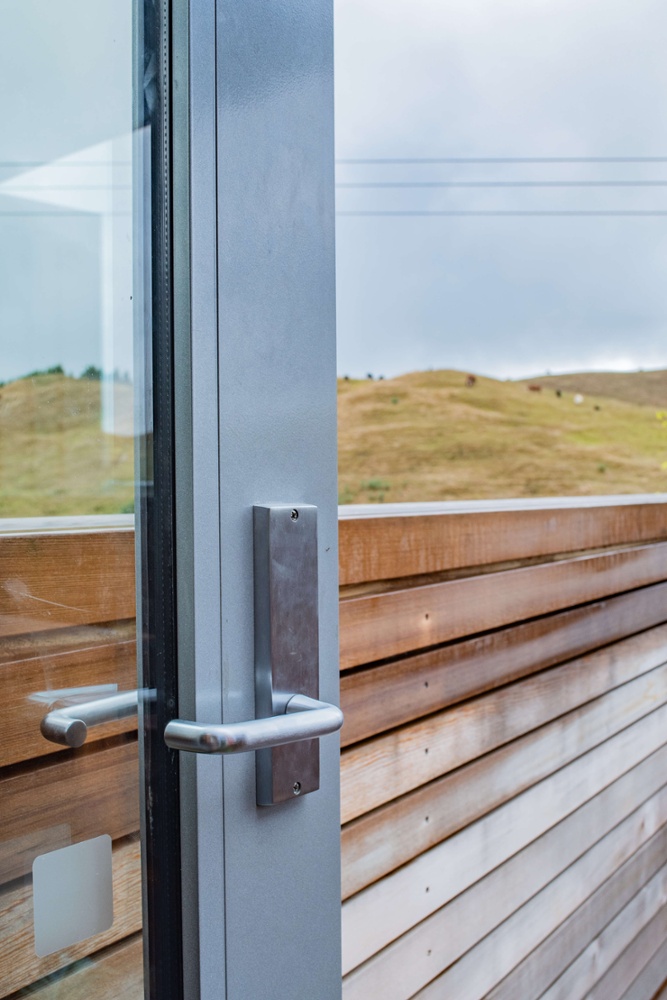 Hinged doors
Hinged doors were used on this project as they provide easy access for people in and out of the building.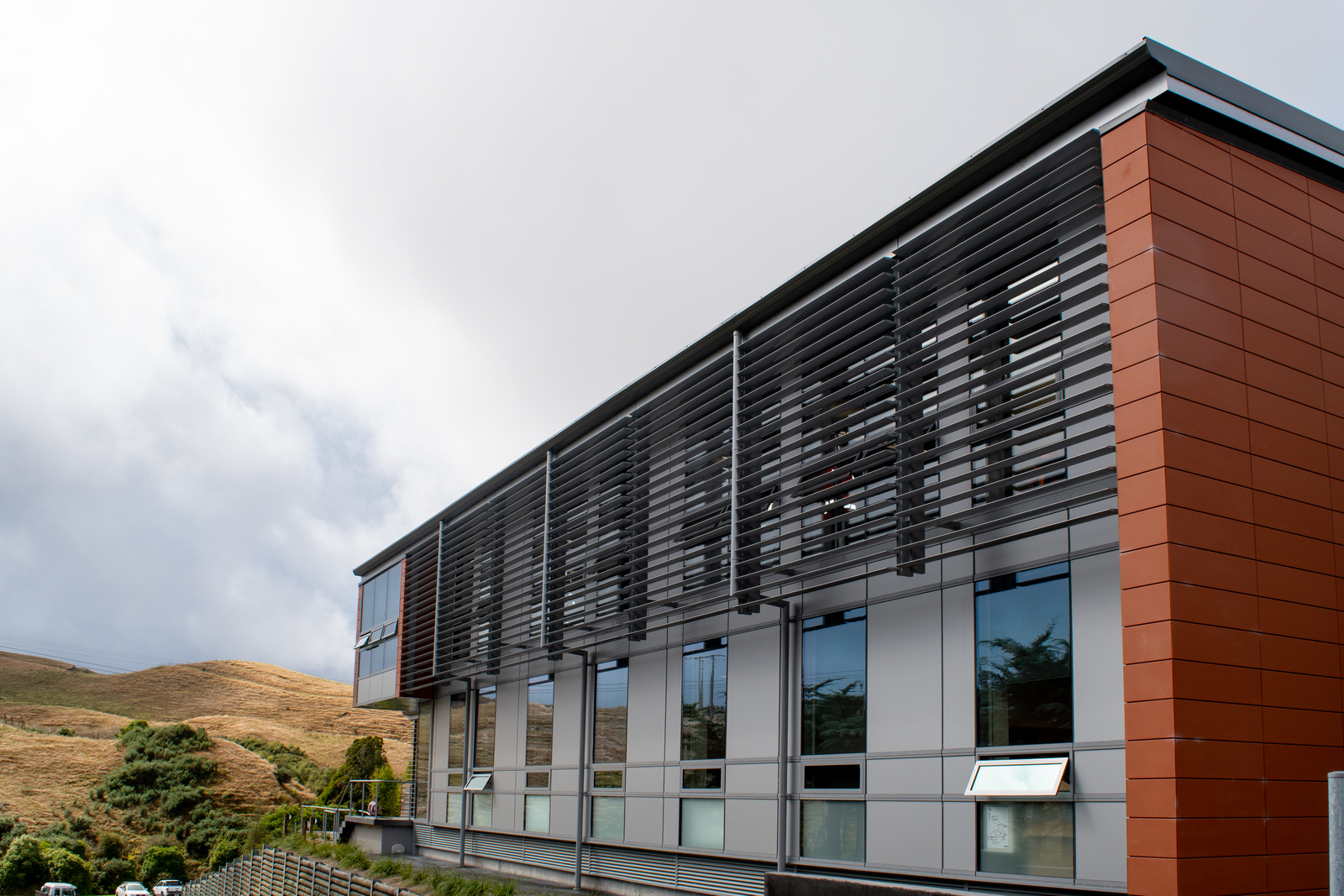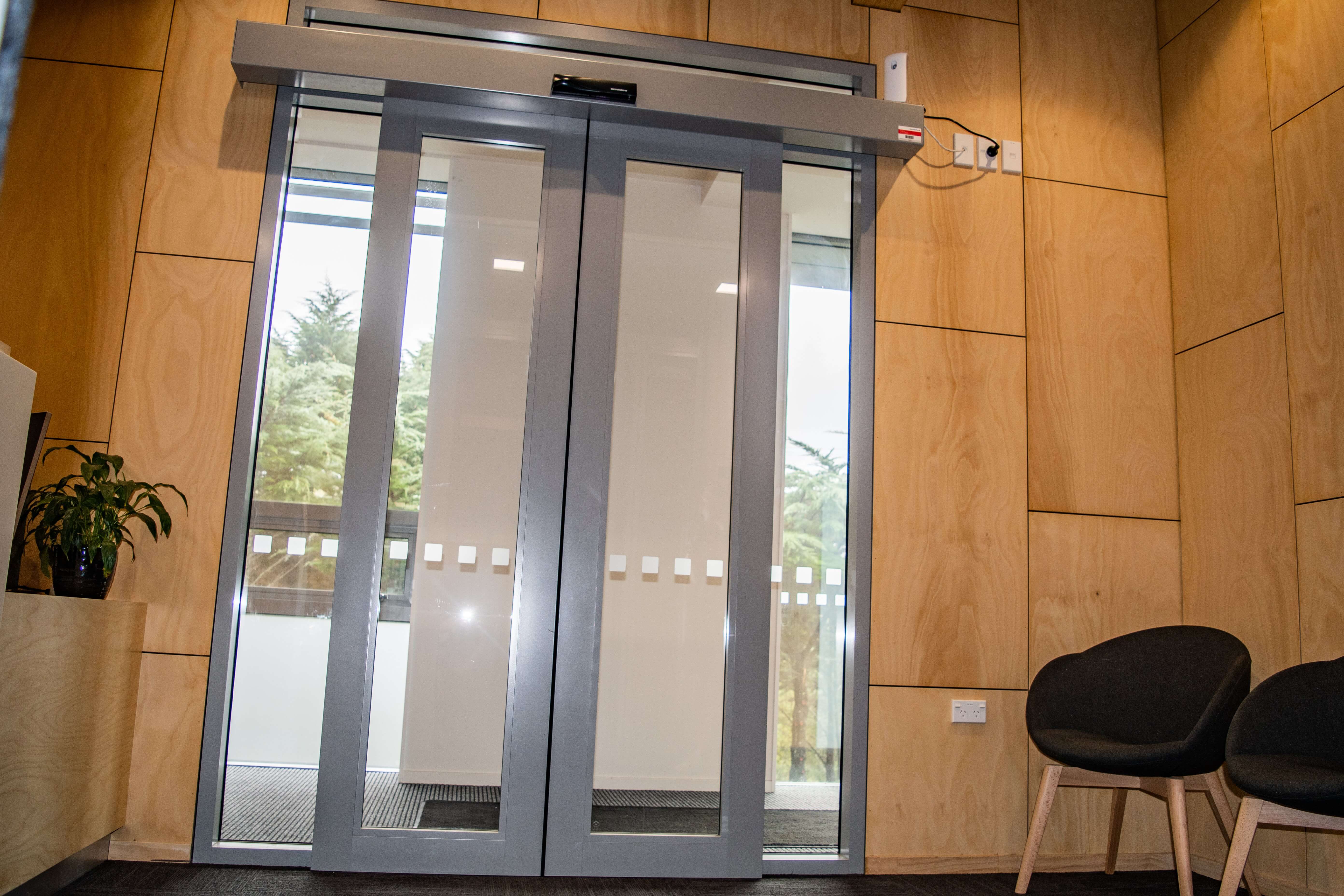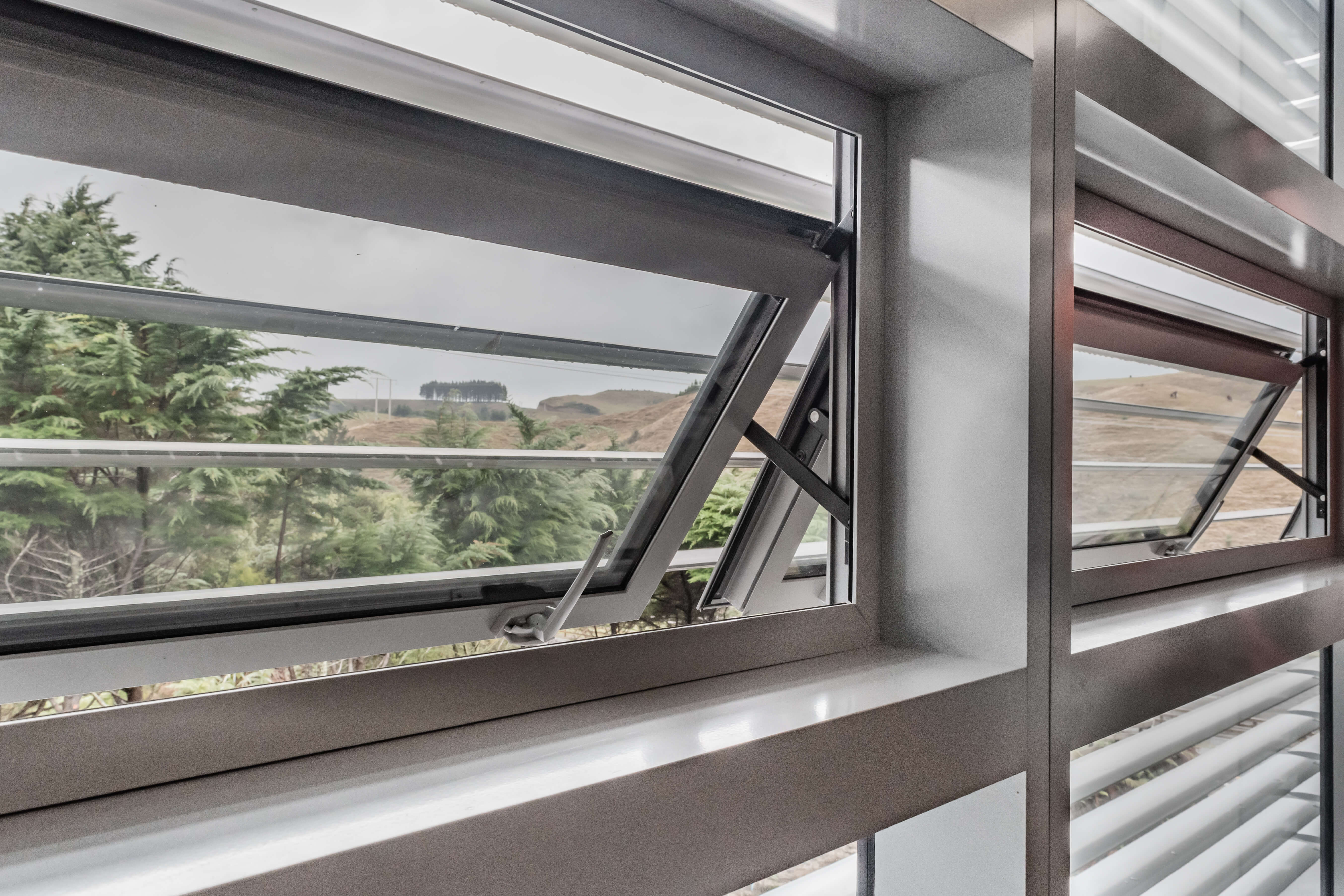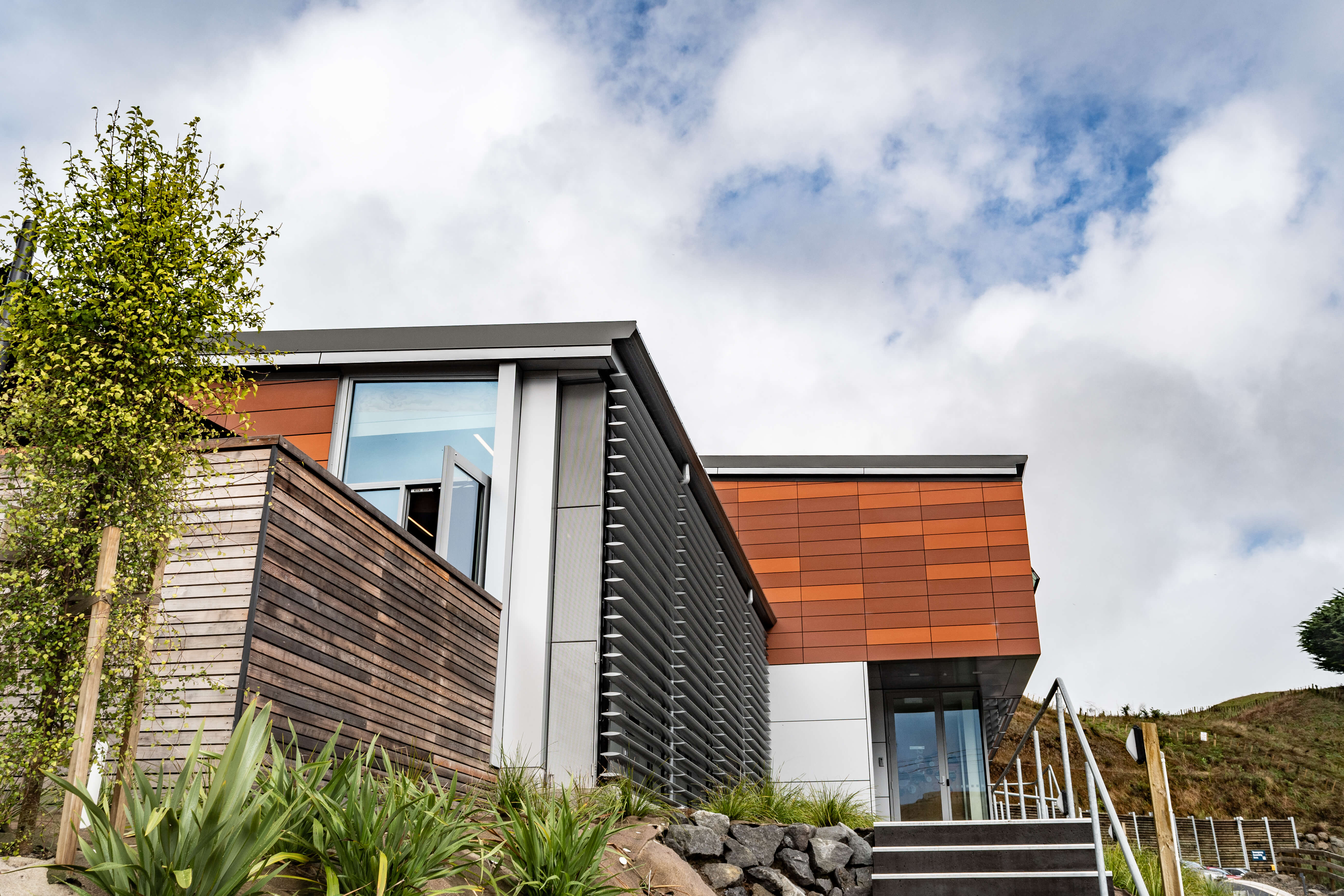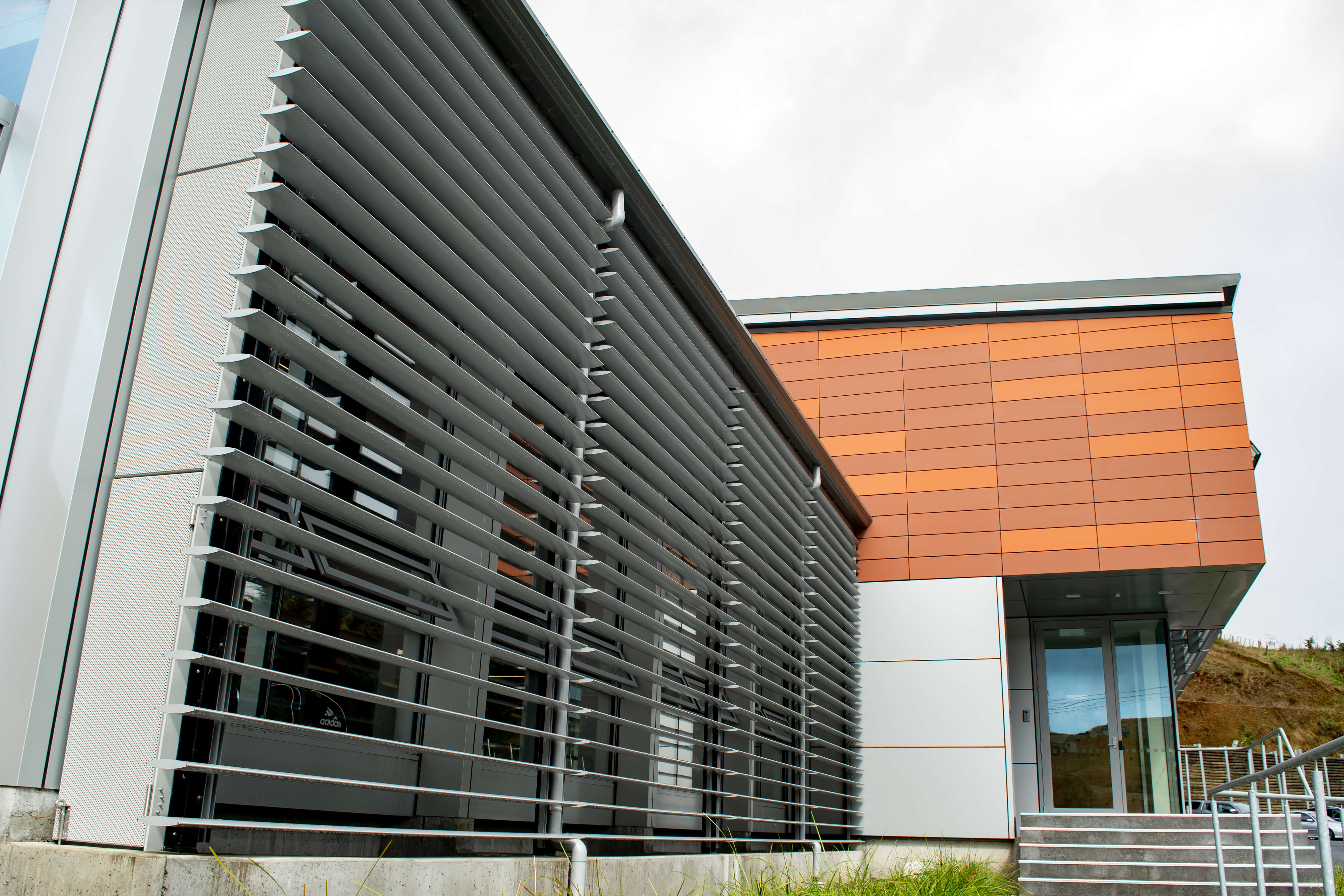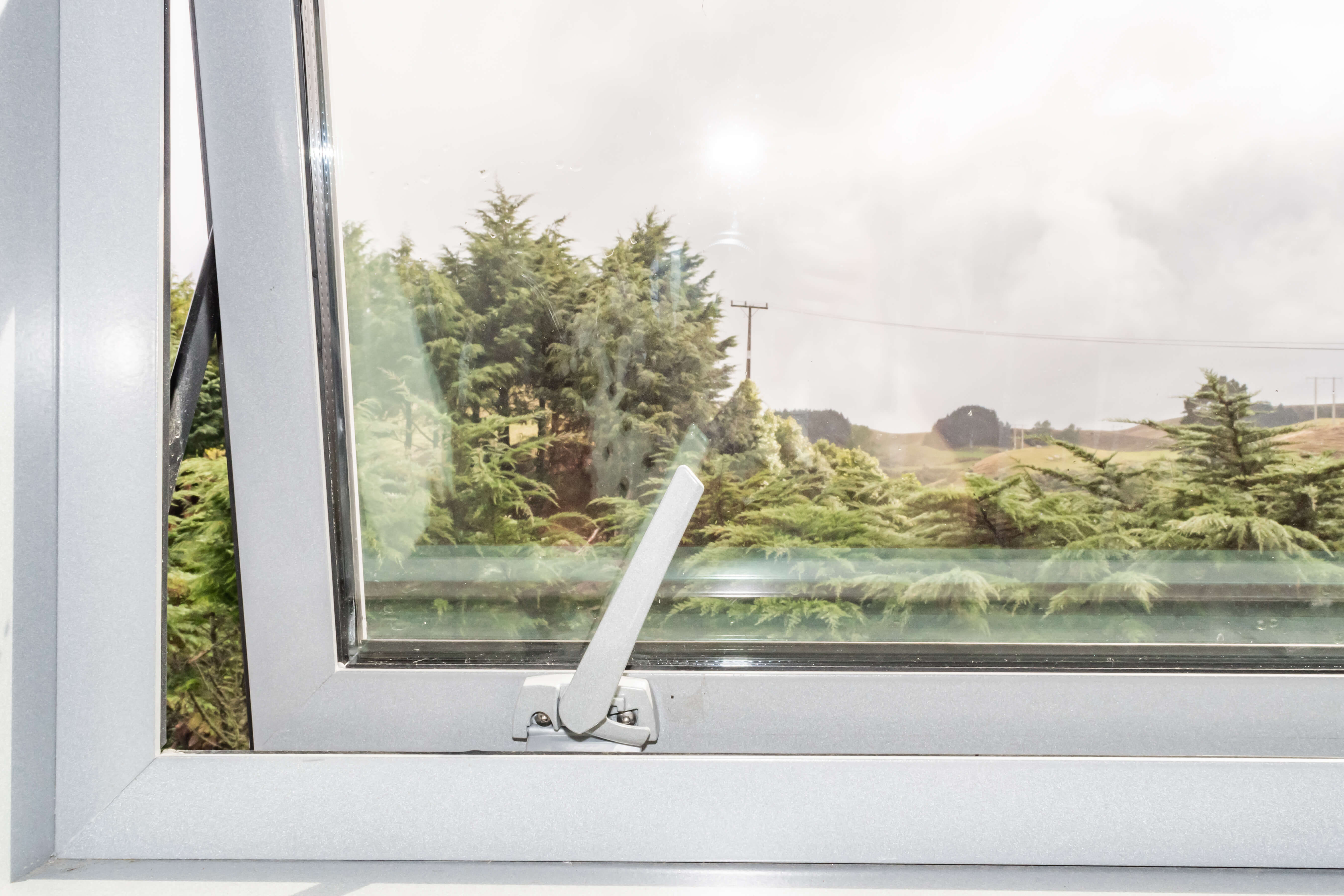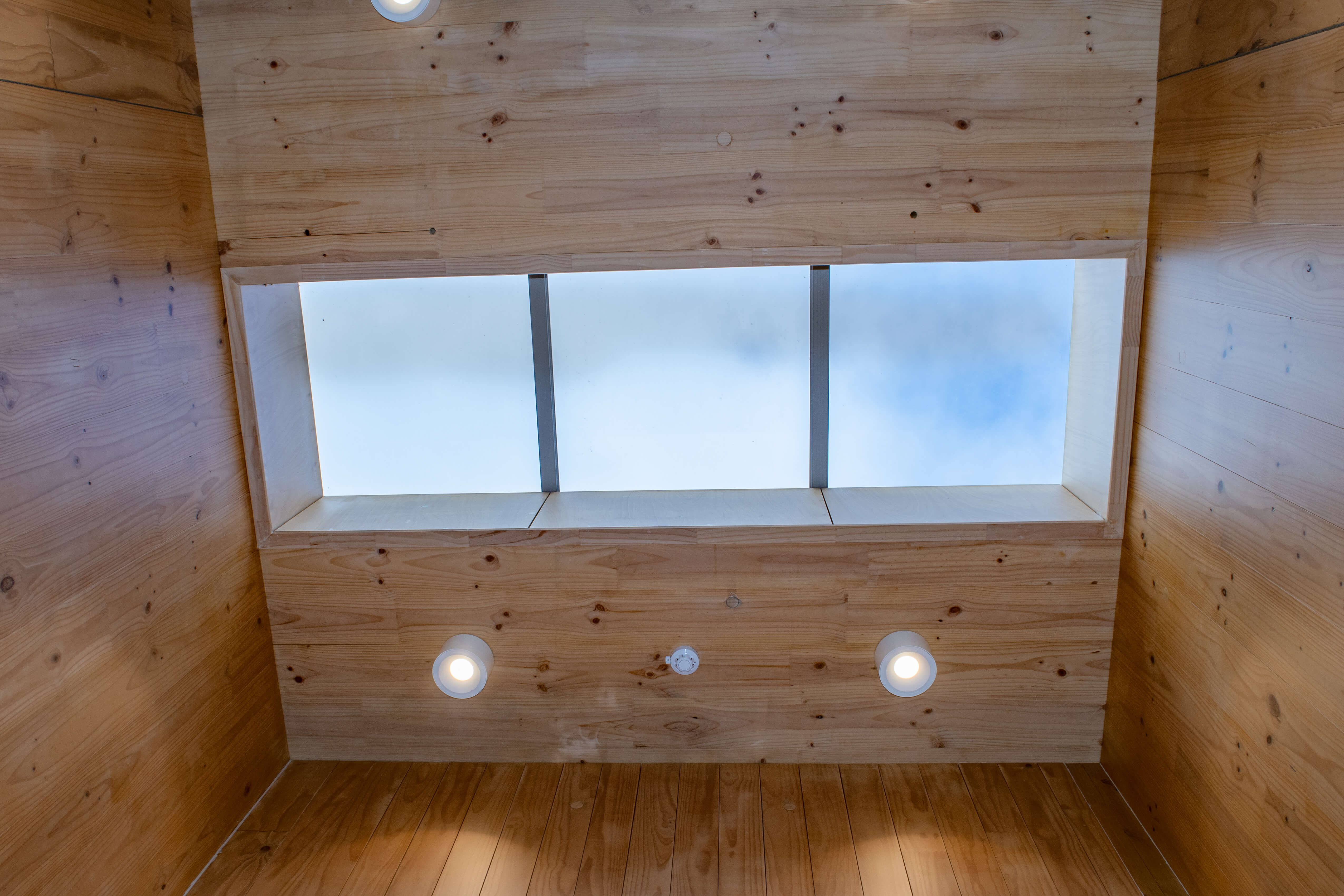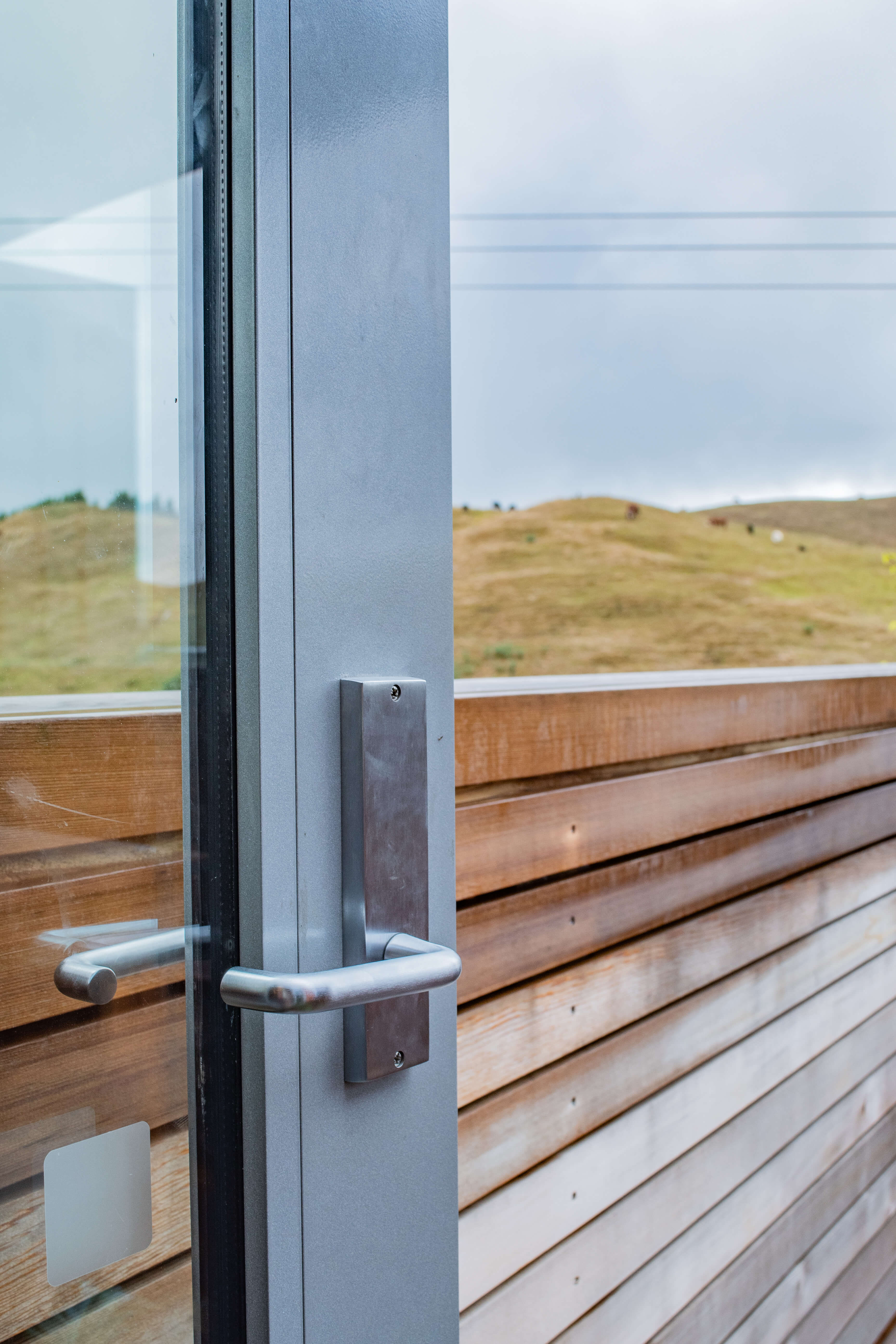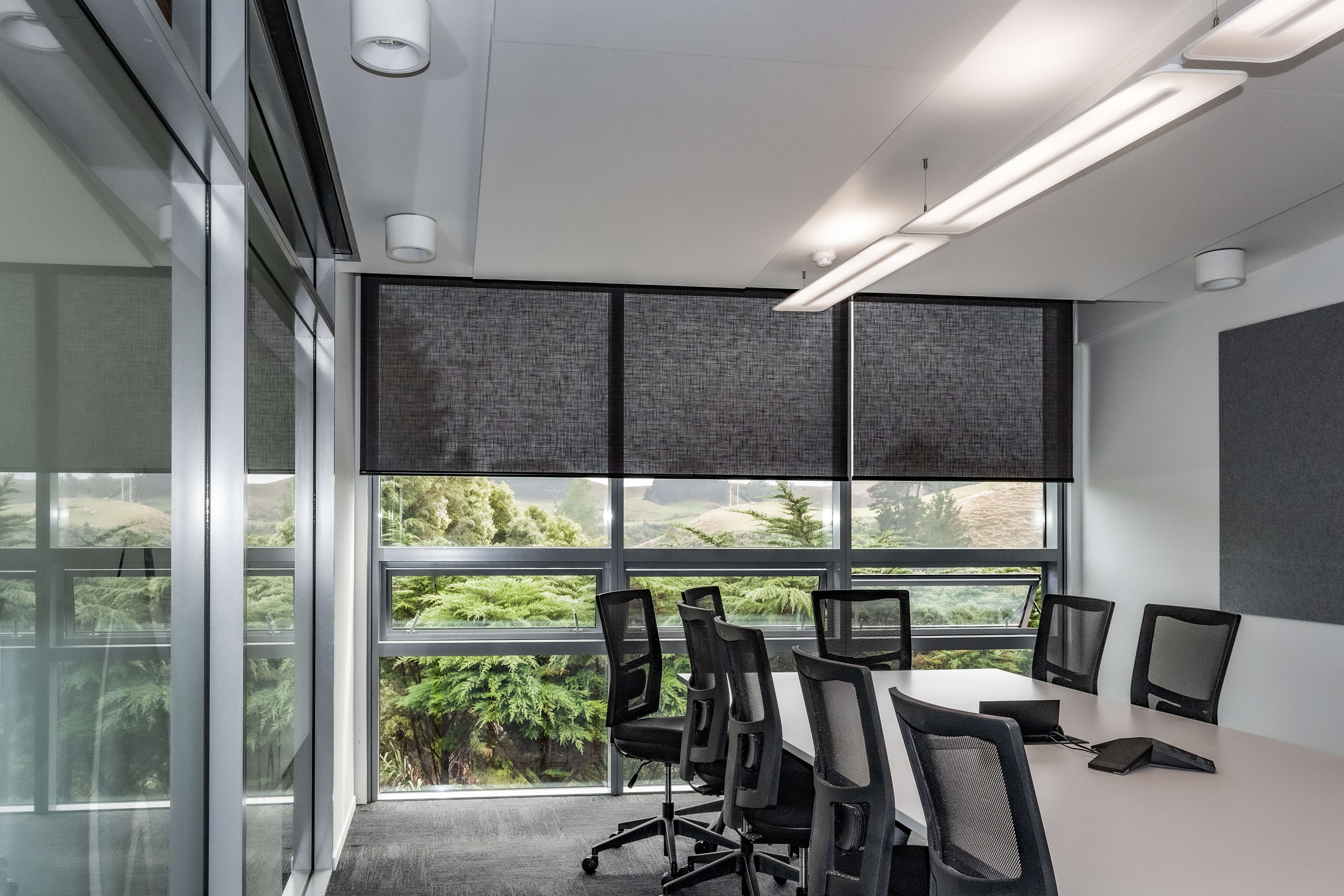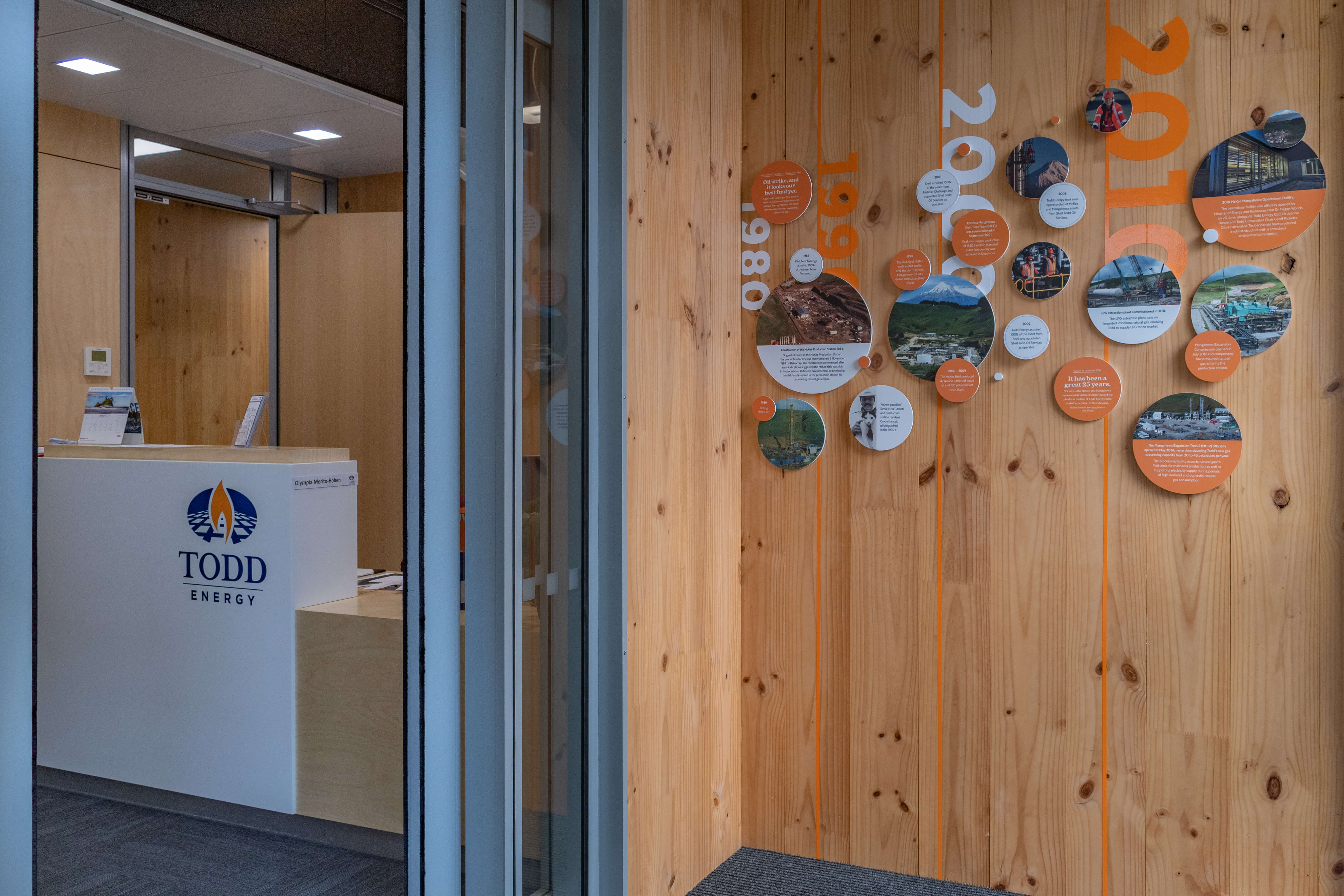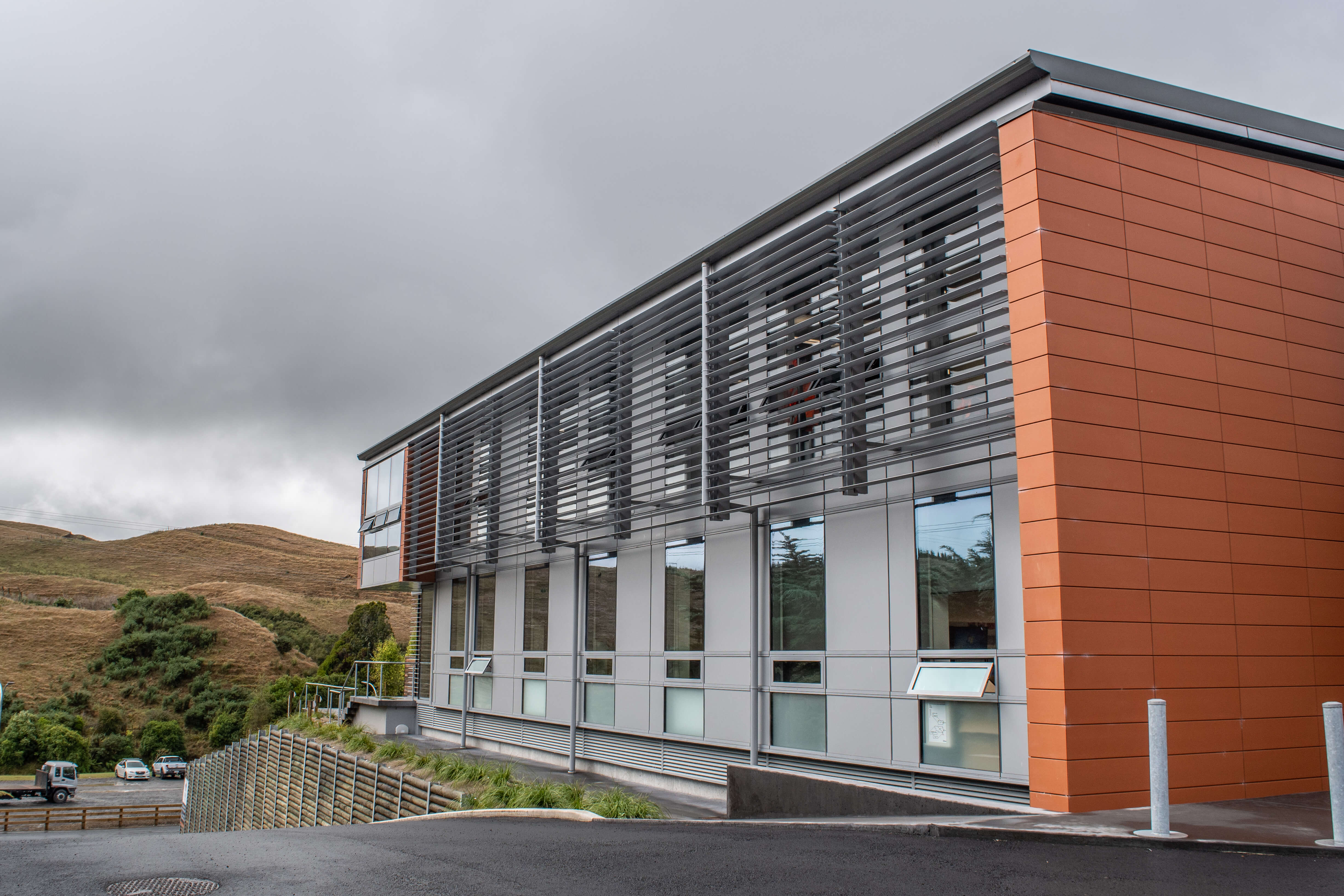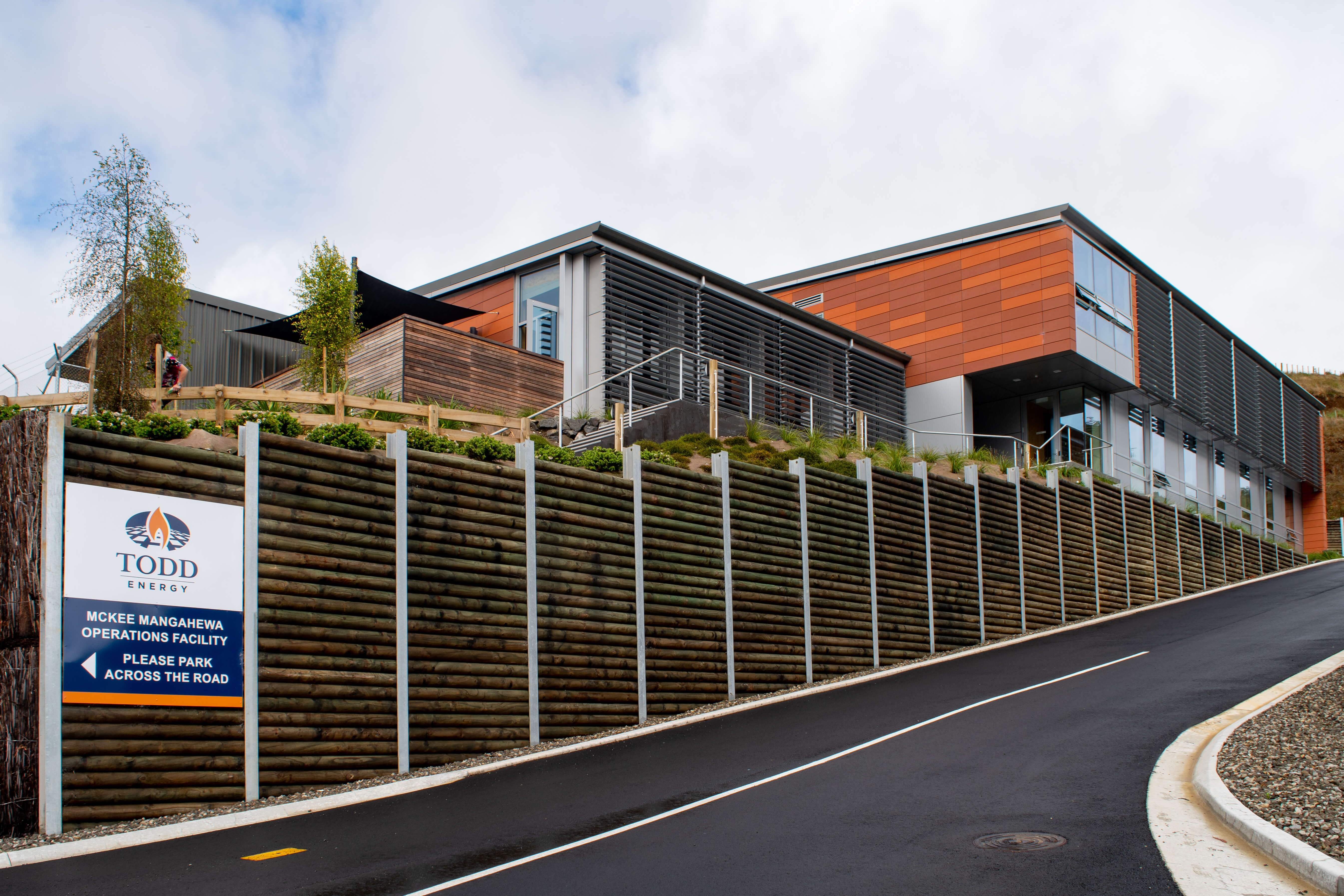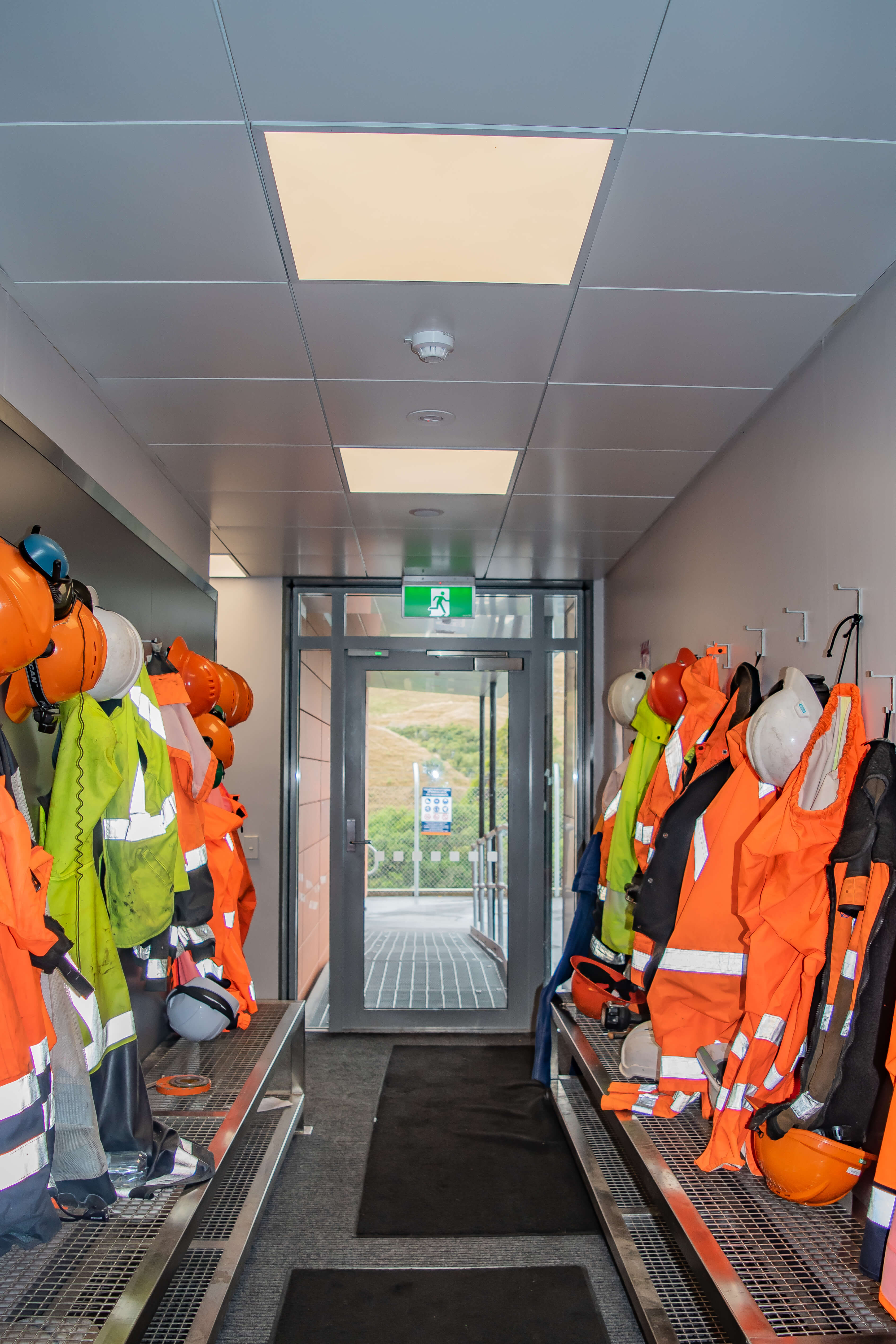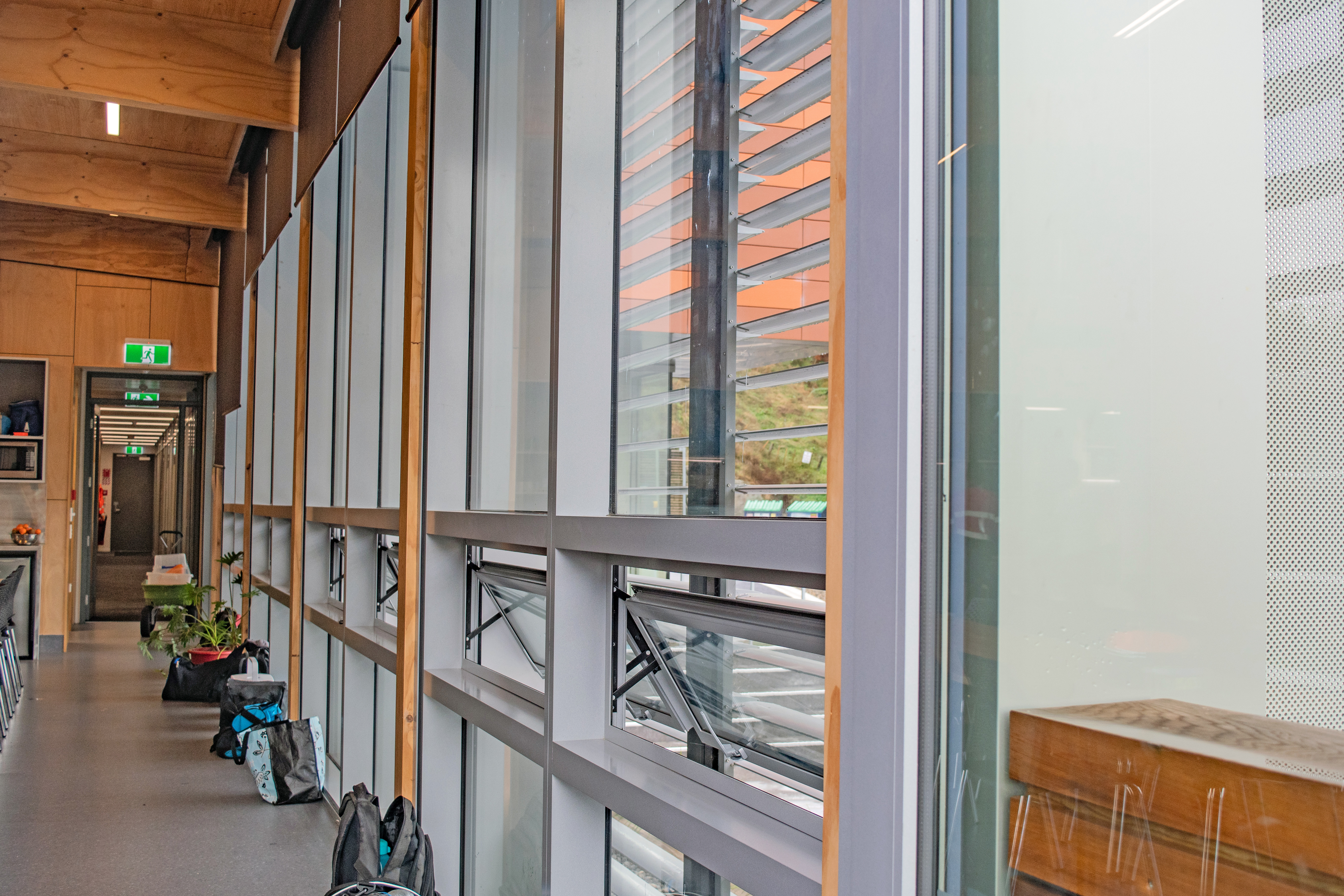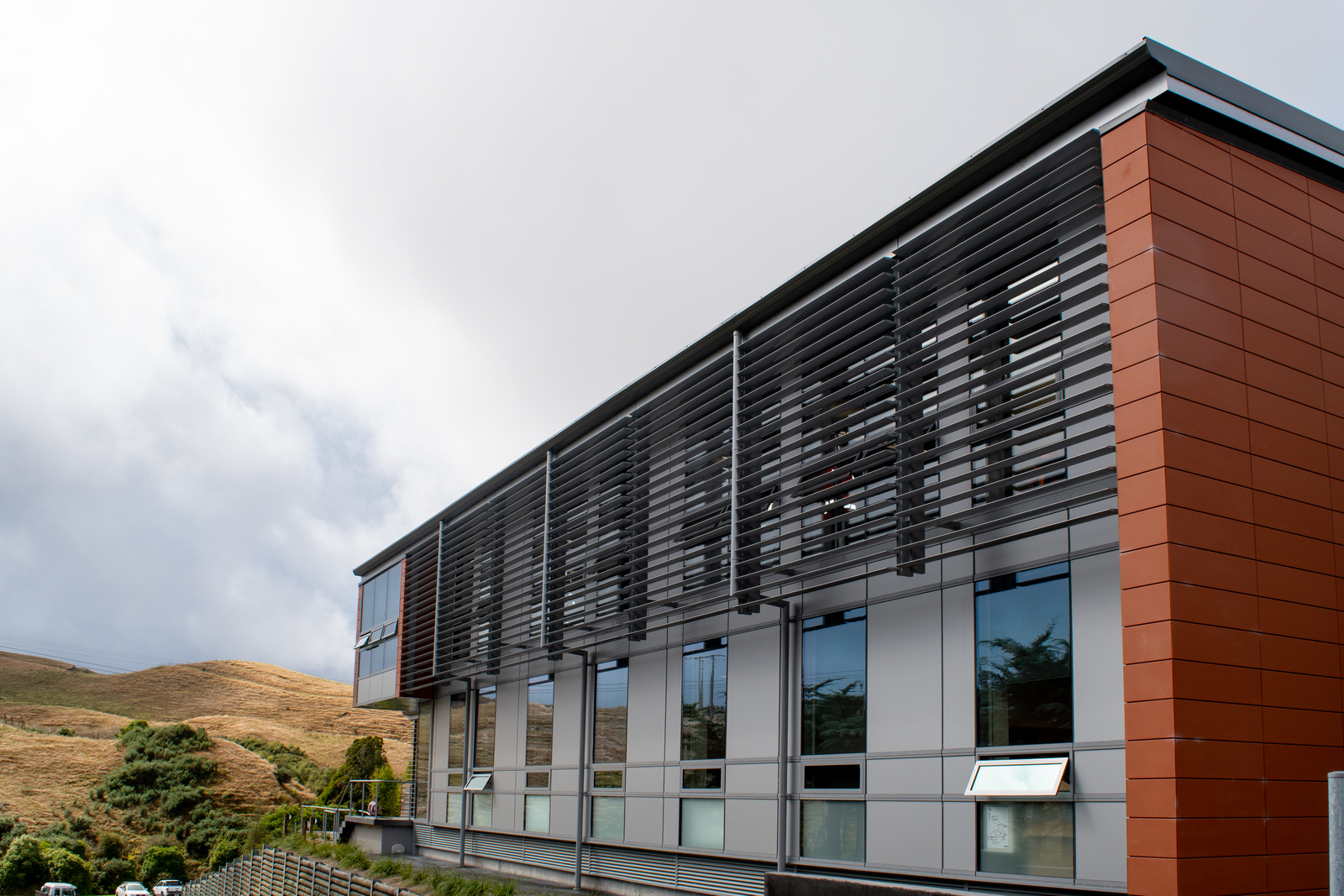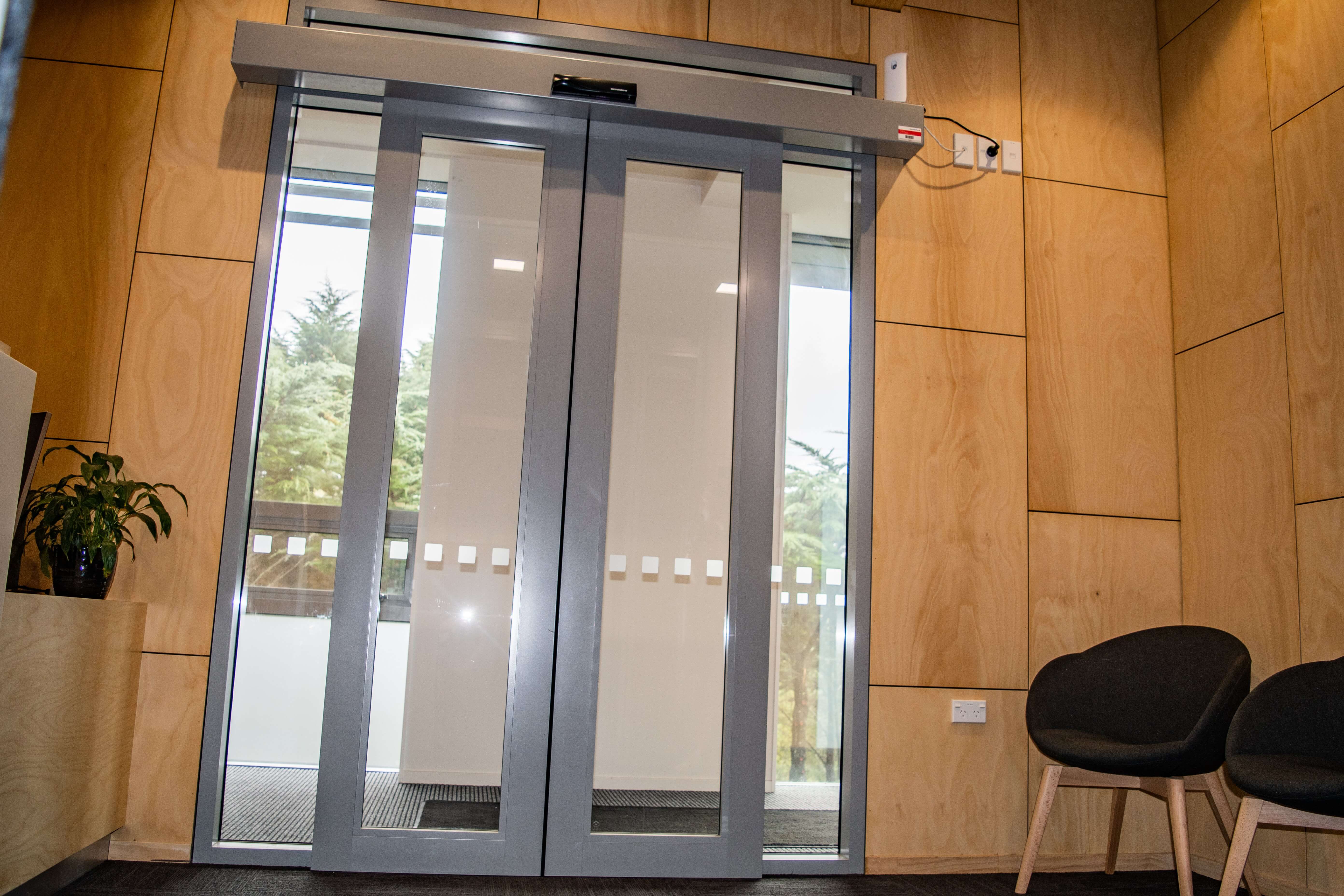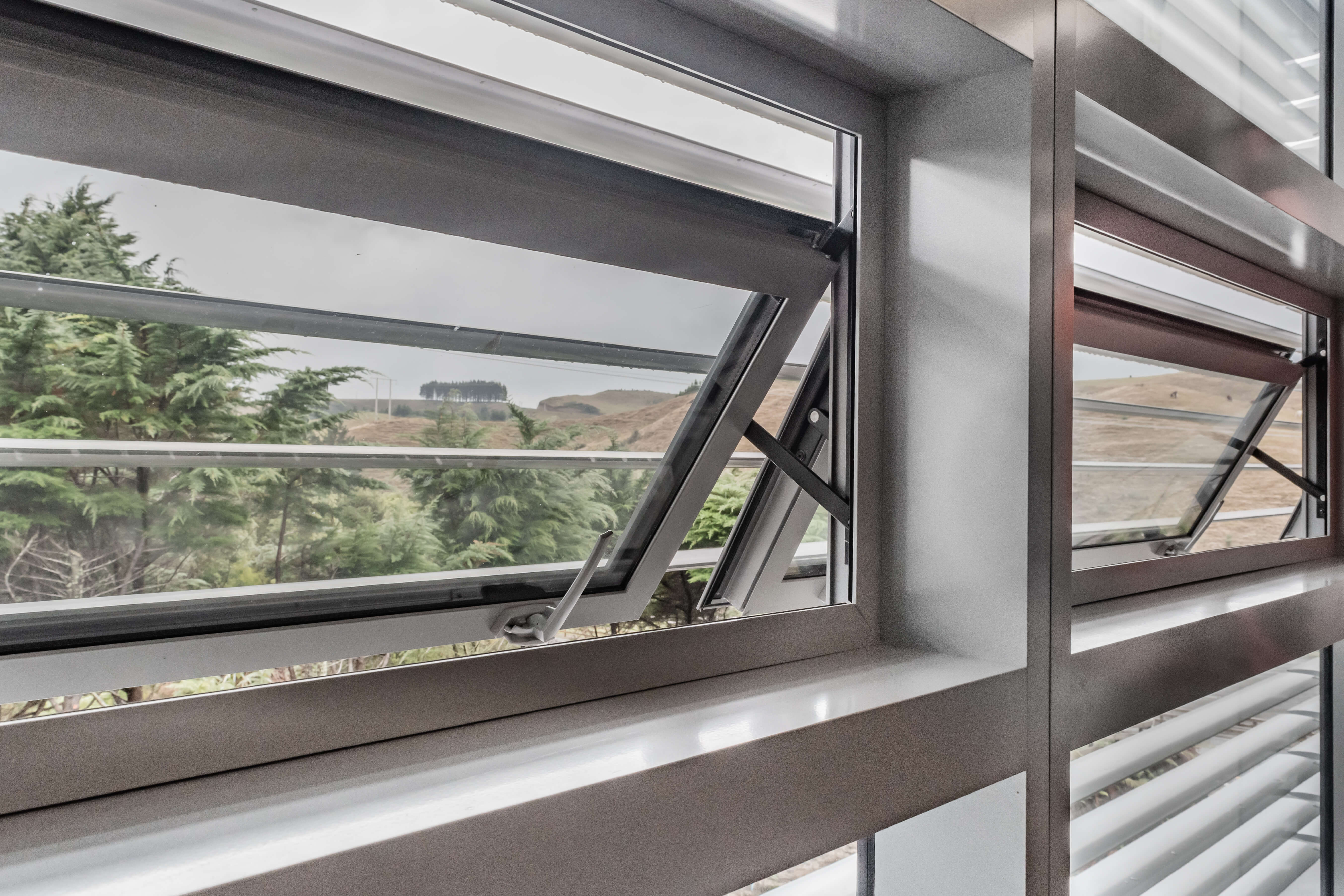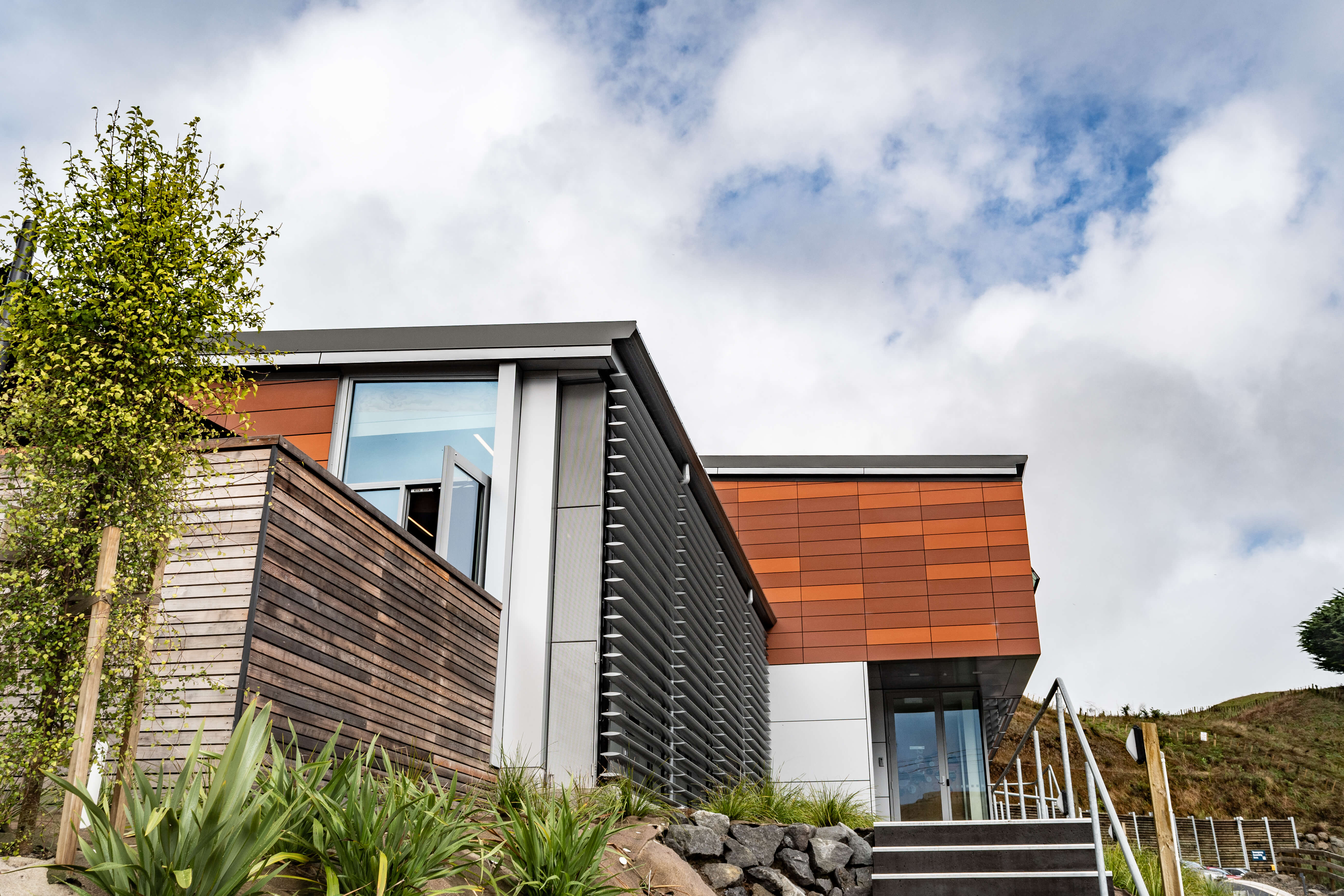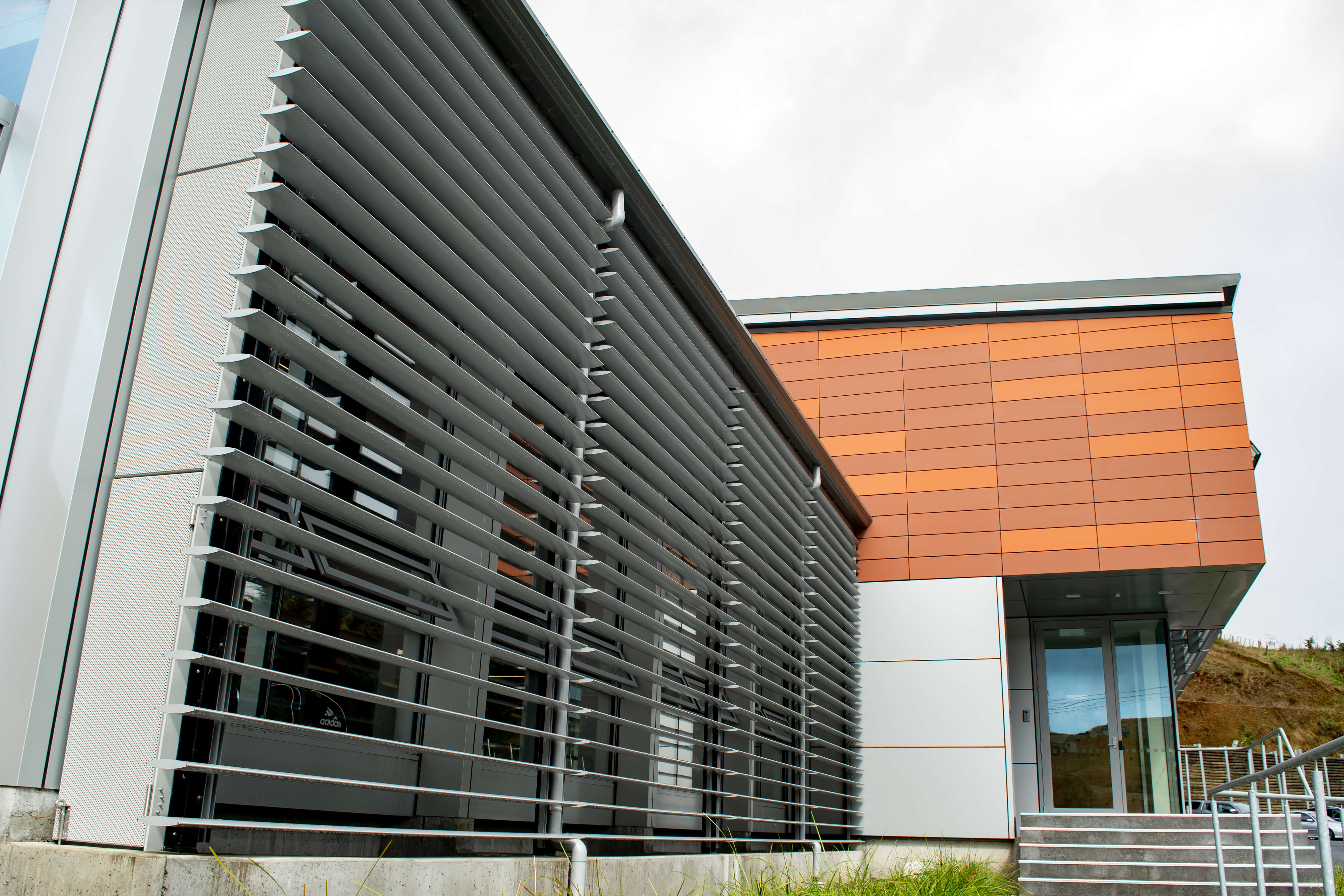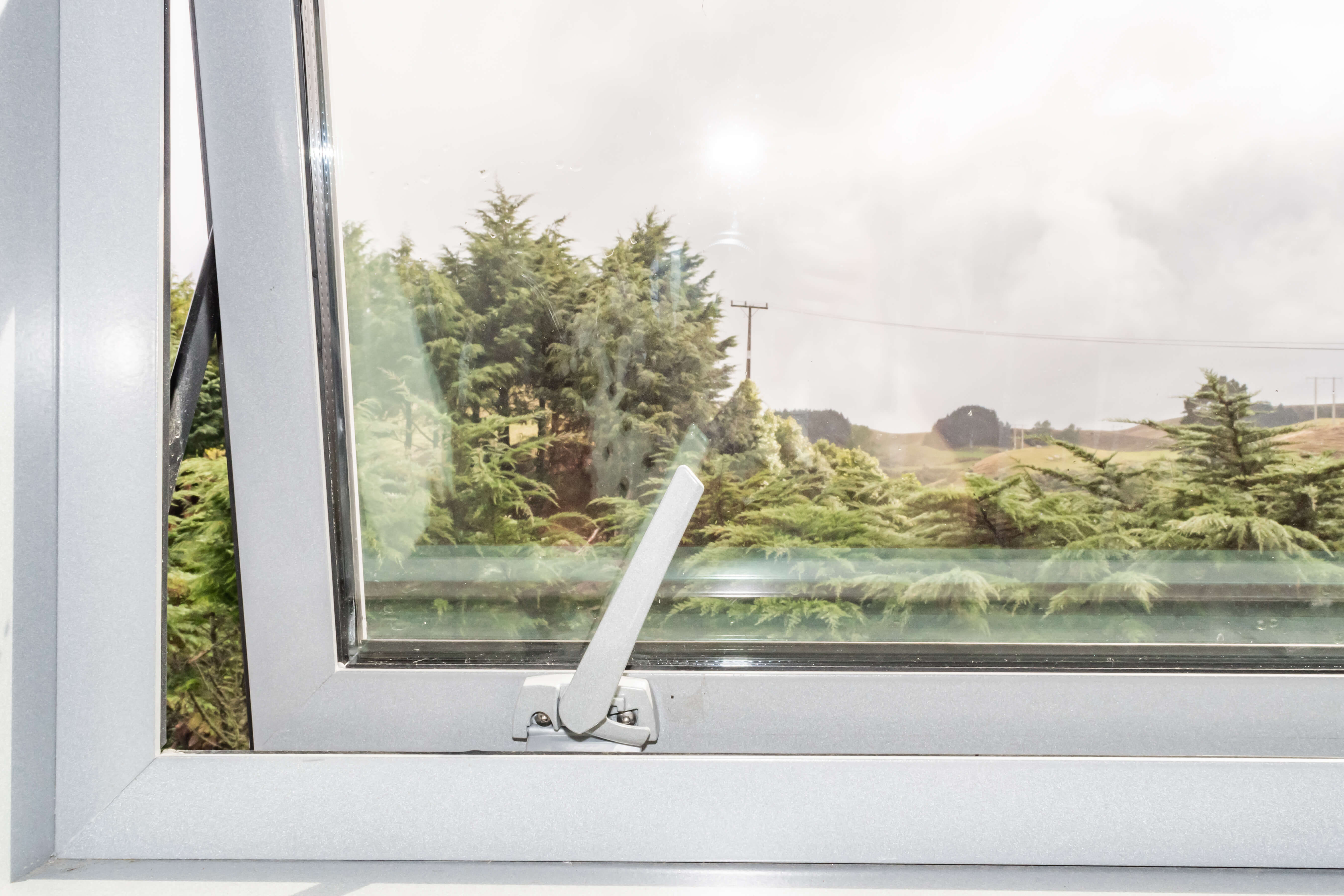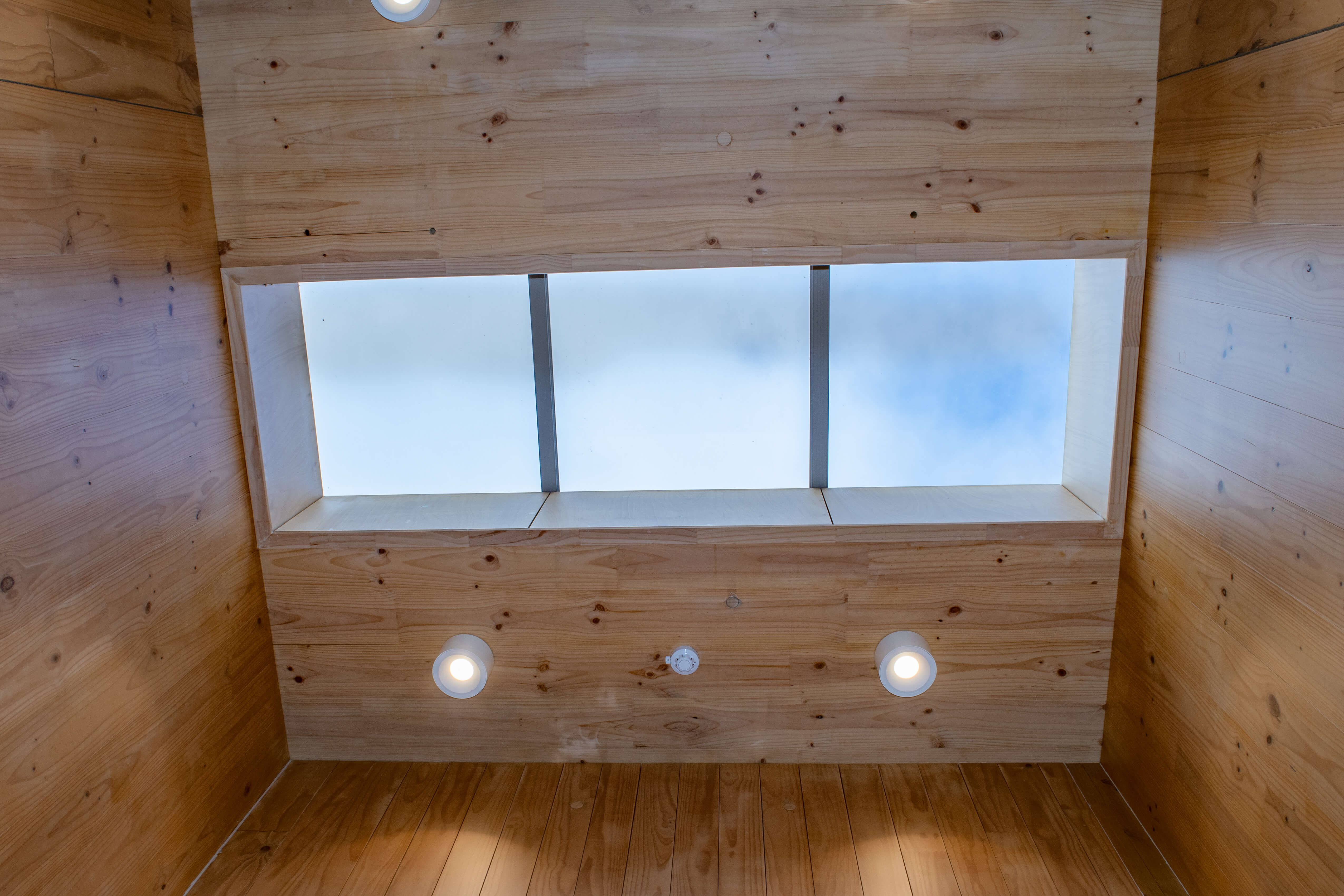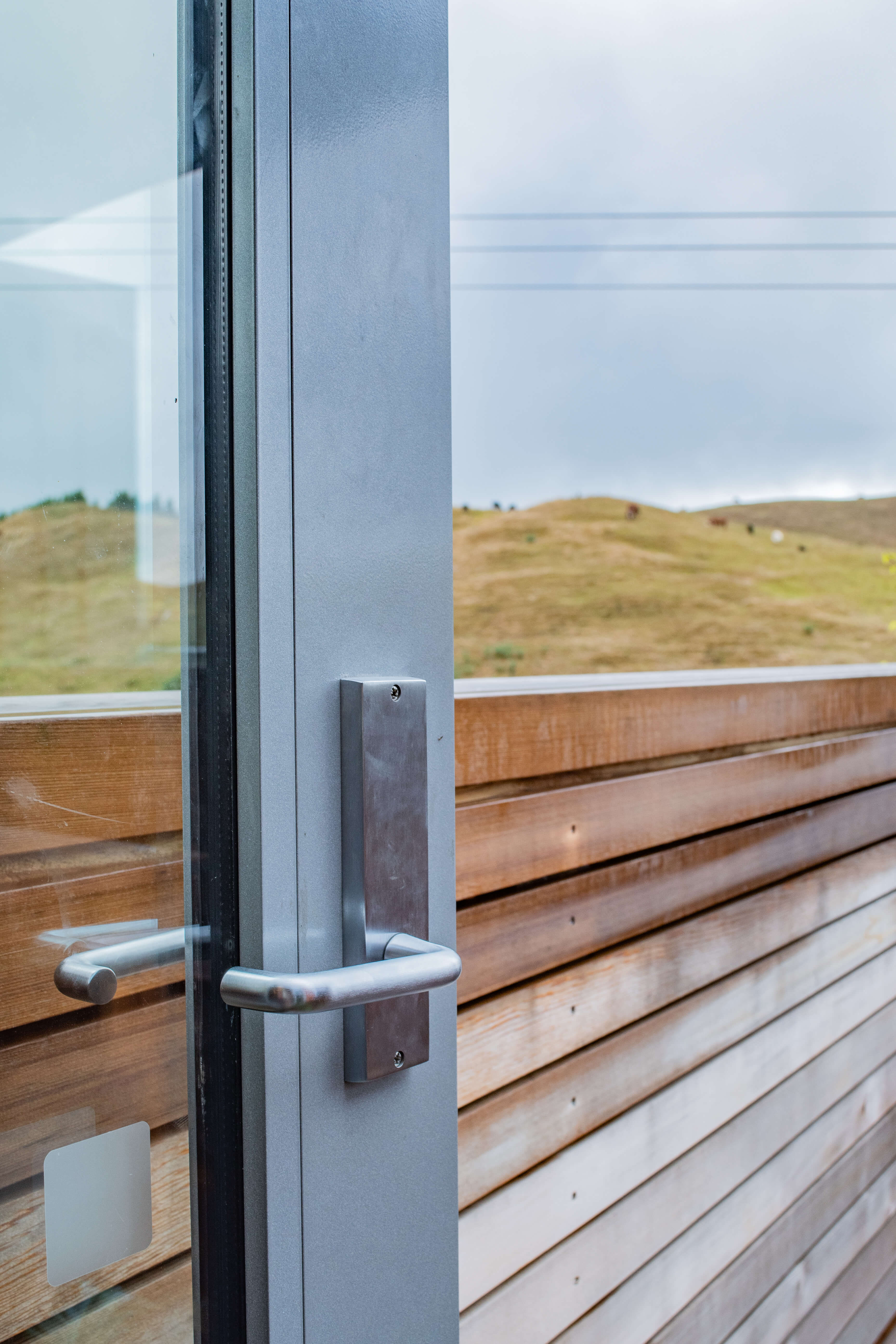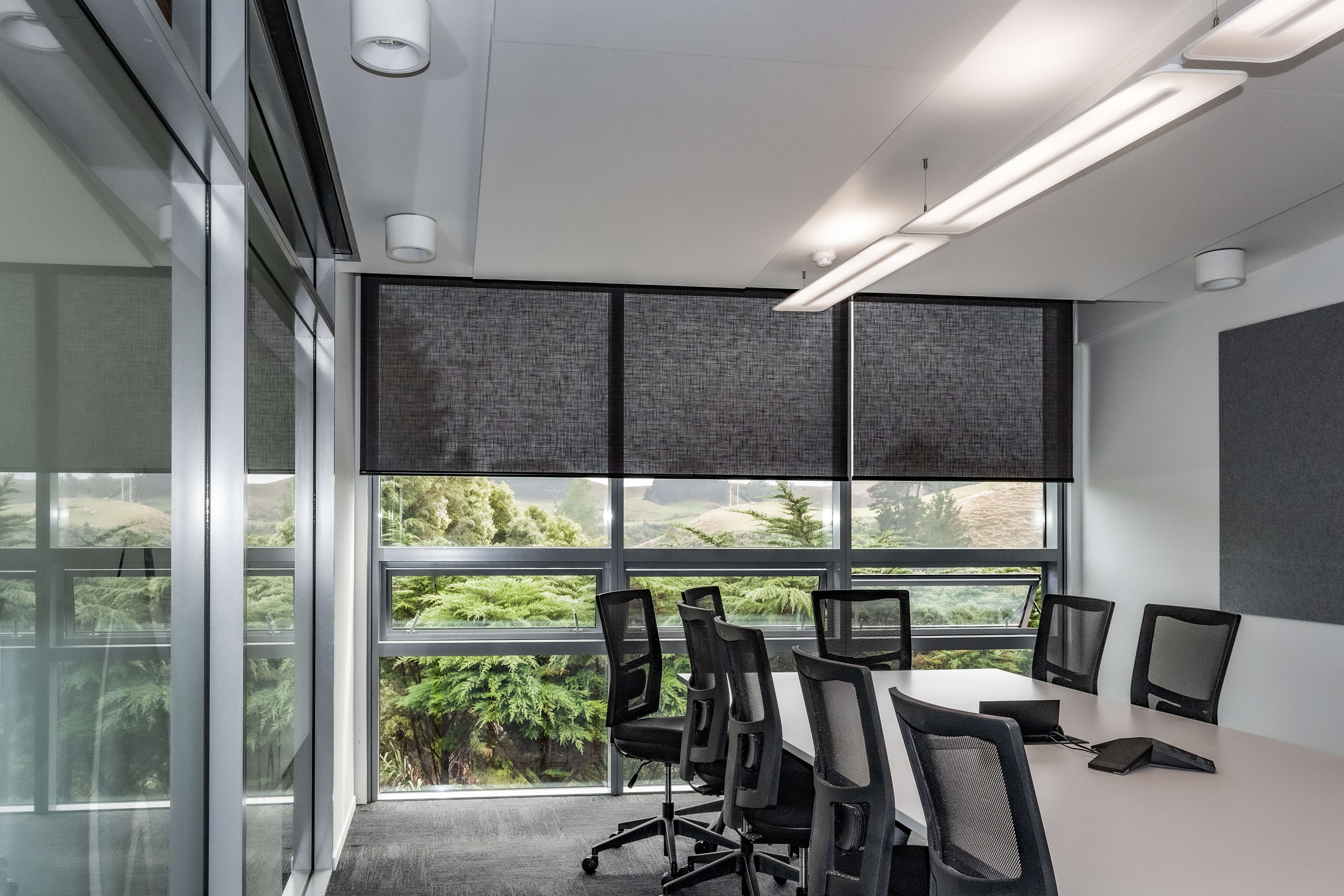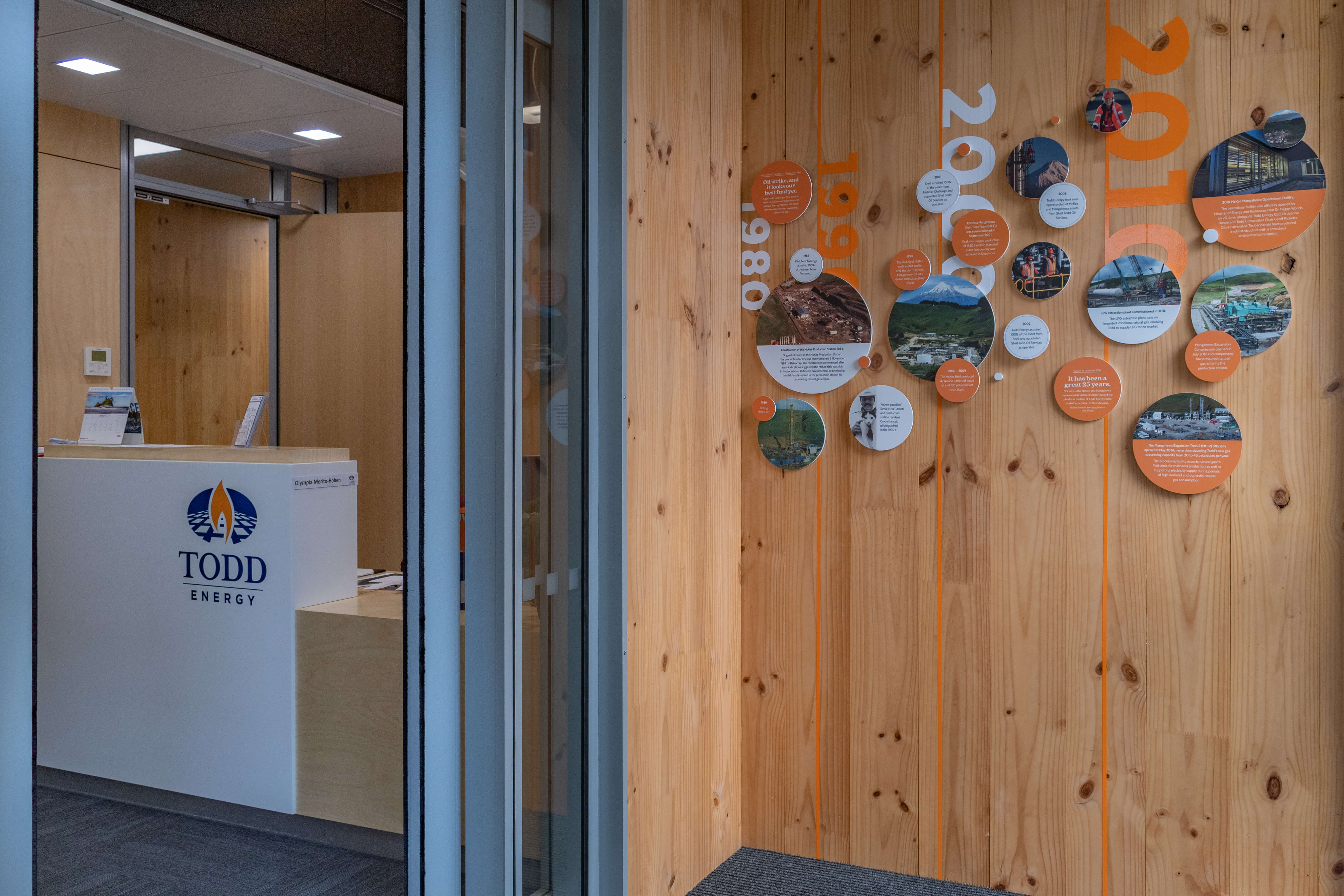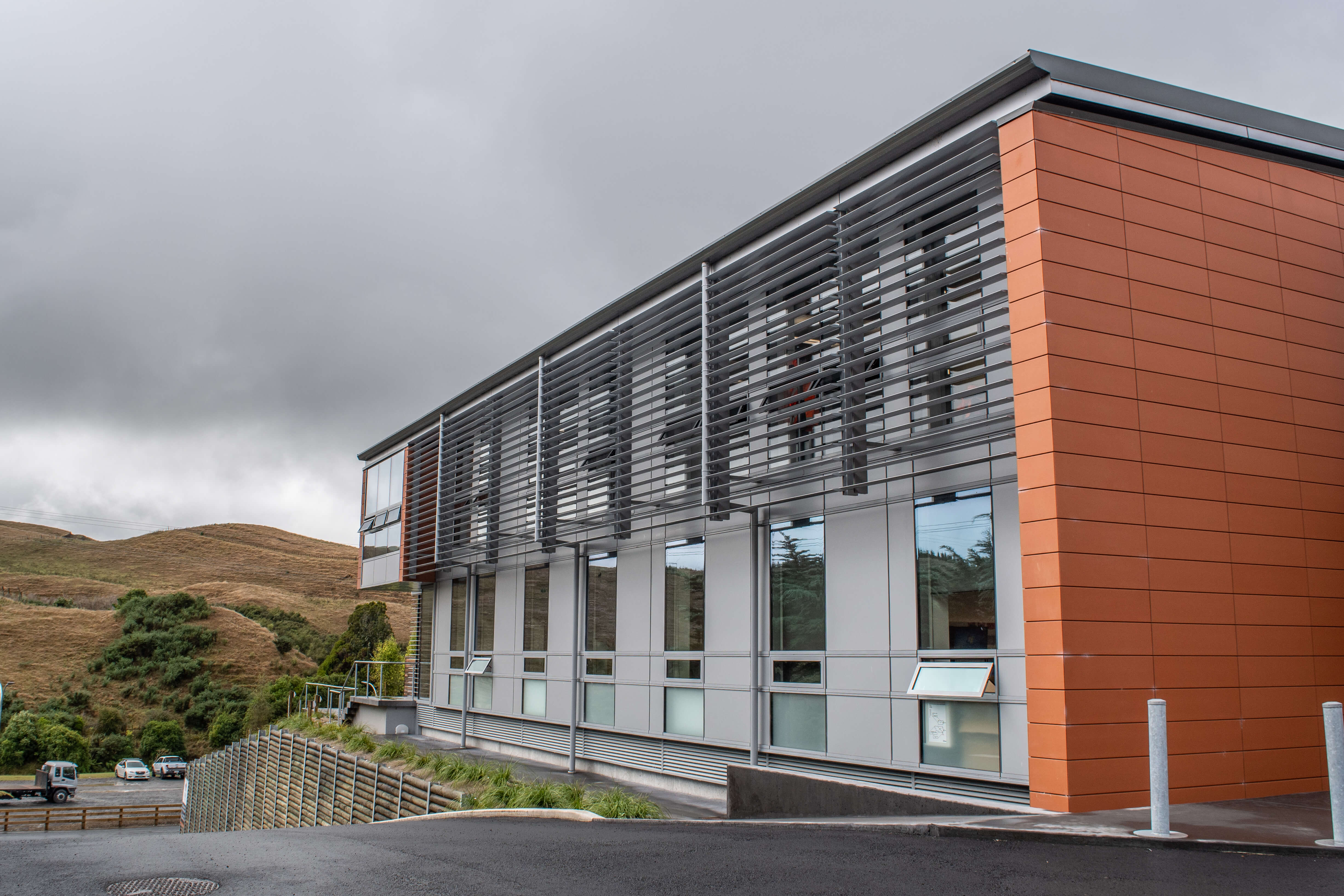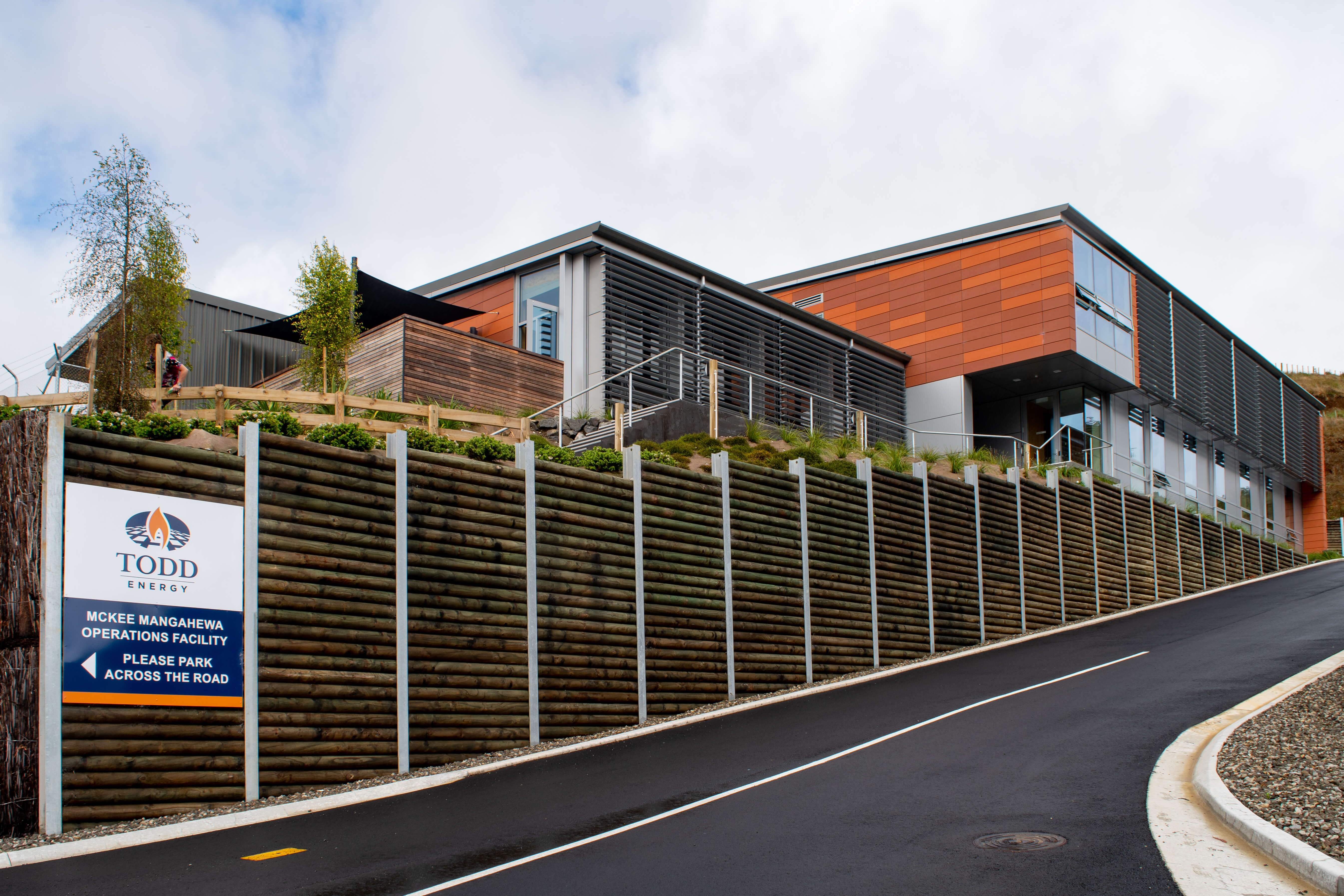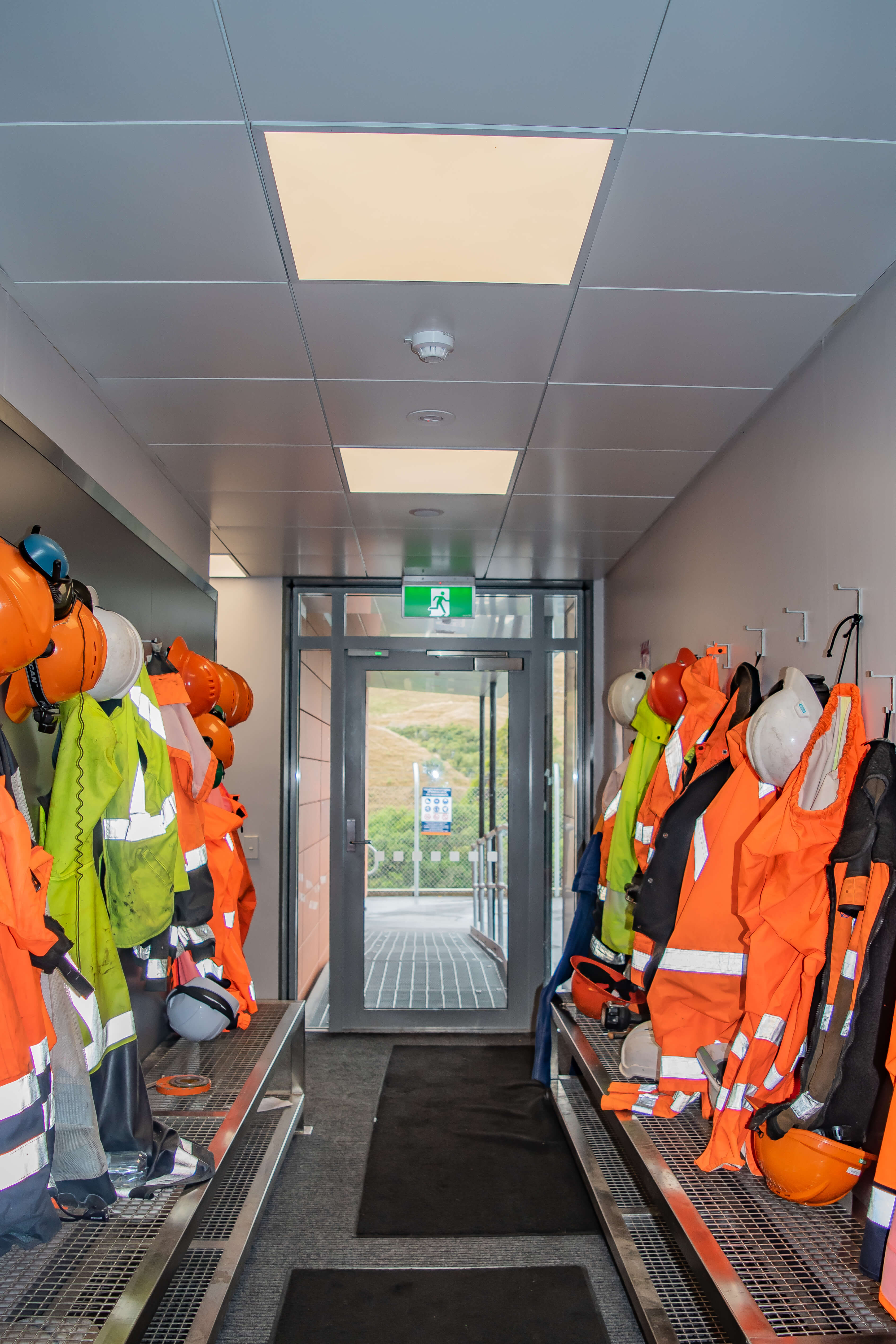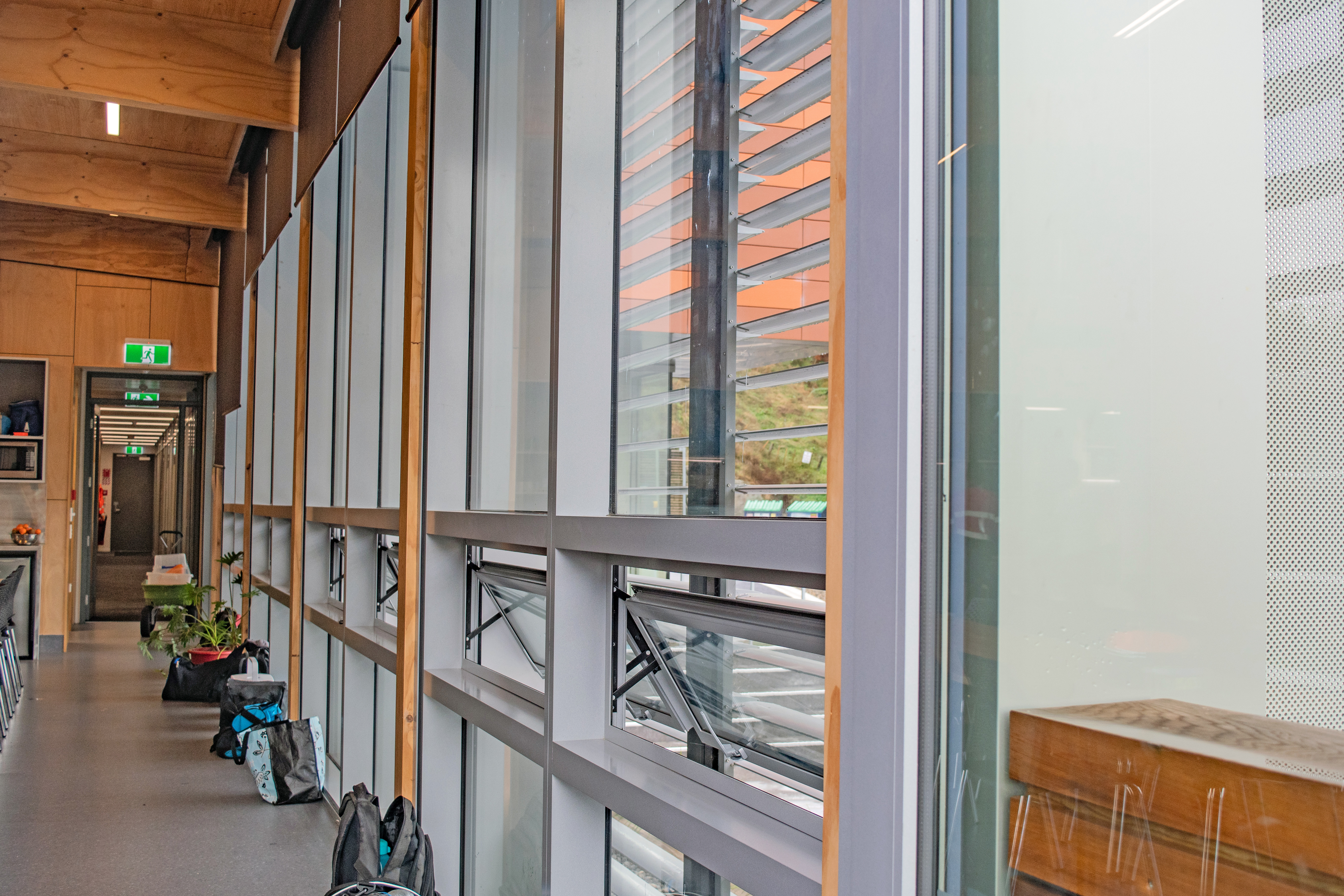 Building a new commercial property? Whether you're a builder or property developer talk to our aluminium joinery experts about your commercial project.
Contact us