Natural light, fresh air and expansive views drawing the outside in can all be achieved in your home by the doors you choose. Large glass sliding or stacker doors will open up a space, let in the light and create the ultimate indoor-outdoor flow.
With housing design constantly evolving, there are now more options than ever to add stylish, safer and more flexible living options into your home design. Flush sills are a way to take your indoor-outdoor flow and overall home design up a notch to achieve a modern, seamless transition that bridges your interior with the great outdoors.
What are flush sills?
Sliding doors with flush sills are essentially doorways with no level change between the interior and exterior of your home. There's nothing to step over, step up or step down. Instead, the floor remains at one seamlessly continuous level, creating an effortless flow, visually and physically, as you transition in and out of your home.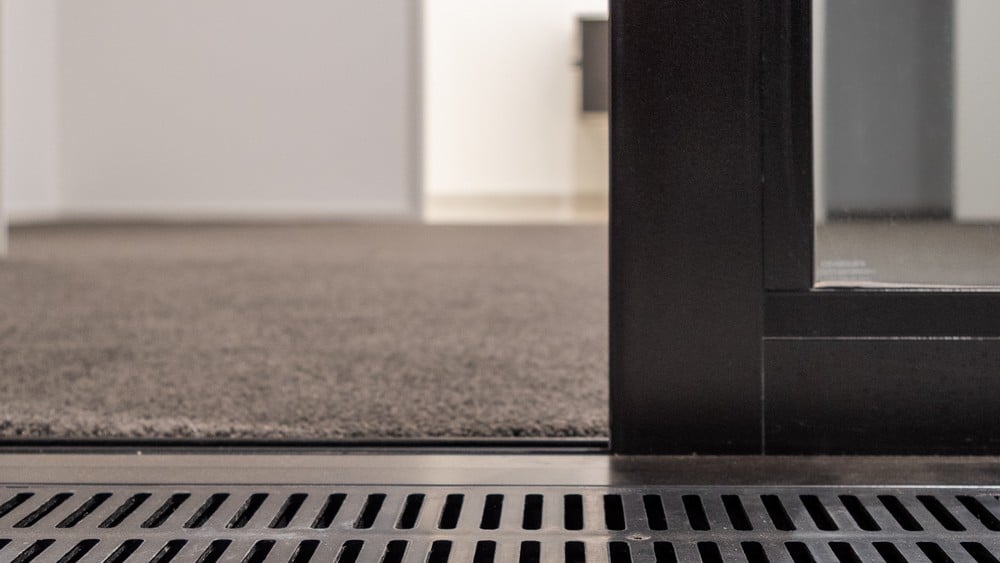 This differs from standard, non-flush sills that require the sill or threshold to sit above floor level, dividing the interior and exterior flooring and creating a step.
With modern and innovative technology flush sills enable water to be collected and drained away under the floor level, removing the need for any elevated joinery and resulting in a more effective and sophisticated design solution.
Flush sill sliders need to be considered early on in a new build because to create a level step the builder will need to form rebates in the flooring slab for the aluminium joinery to be set down to achieve the ultimate flush sill. The UNO Windows & Doors team will provide the required sizing, drawings and details for rebates to make it easy.
To ensure the absolute best when it comes to the doors and windows for your home, we use flush sills on all of our sliding and stacking doors as a standard inclusion for all UNO Windows & Doors customers at no additional cost.
Below we outline the key advantages to flush sill sliding doors and considerations you'll need to account for when choosing flush sills for your home.
Advantages of flush sill sliding doors
Stylish design
Flush sills for sliding and stacking doors are becoming an increasingly popular design trend due to the seamless aesthetic they offer. A clean, flush look between interior and exterior openings offers a sophisticated and fluid transition in and out of your home. This fluidity adds an attractive design element to any modern residential or commercial design, allowing the interior to seamlessly morph with any outdoor space.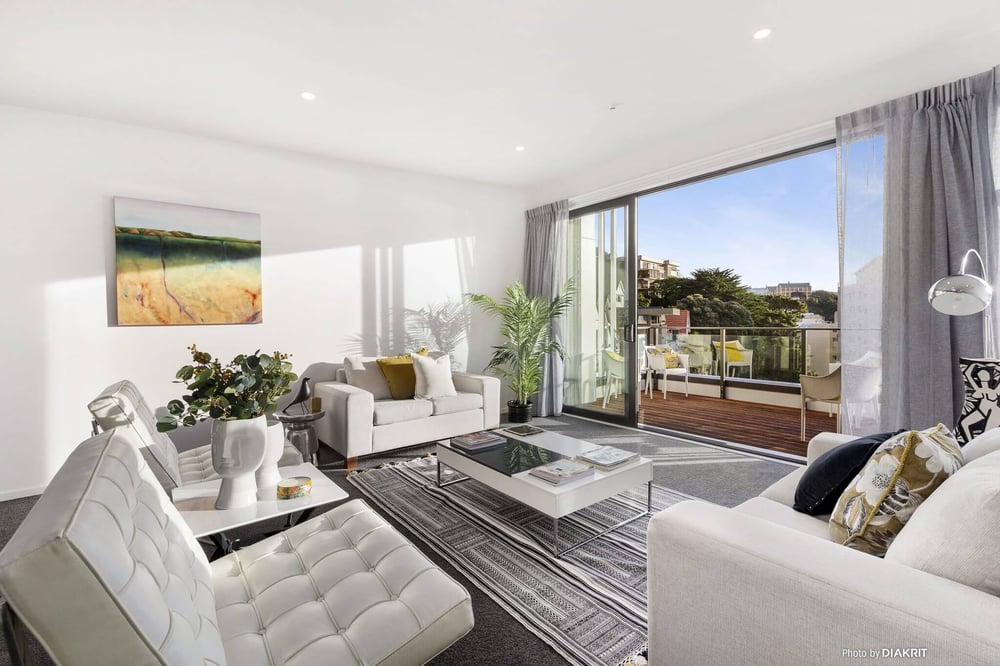 Safer home
Removing the need to step up, down or over a threshold, drastically reduces the risk of slips, trips or falls that can happen when entering or exiting your home. According to ACC, falling is the most common way of injuring yourself, with your own home being the most likely place for a fall to occur.
Children are typically at higher risk to fall and injure themselves than most other age brackets. However, we see the highest risk in adults over 65 with 1 in 3 severely injuring themselves in a fall. Flush door sills help to mitigate these risks.
They also allow ease of access for anyone with limited mobility such as those with walking aids or wheelchairs. Choosing to use flush door sills in your exterior openings will make your home more accessible and a safer place to be.
Durability
At UNO Windows & Doors, all of our doors are tested to exceed New Zealand standards and are built to be strong and reliable. With modern, flat-faced frames and flush sills, our sliding doors are durable and easy to care for.
The added bonus of flush joinery is that it's less likely to experience the natural wear and tear of non-flush joinery that has raised aluminium sills. By eliminating stumbles and falls through the doorway, you'll reduce scratch and crash damage, keeping your joinery in prime condition for longer.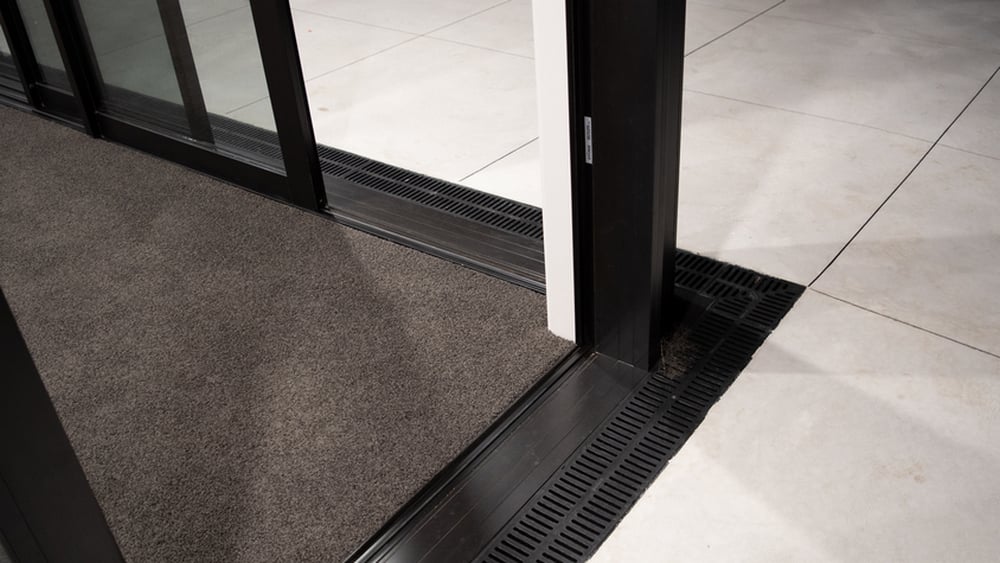 Practicality
Removing any hazardous joinery obstacles from common walkways in your home by using flush sliding door sills is far more practical for you and your family.
Moving things in and out of the house becomes a lot easier. Shifting furniture between spaces, pushing in a pushchair or carrying food and drinks from the kitchen all becomes a lot simpler with a hazard-free doorway.
A flush sill will also make for easier cleaning. With no obtrusive edges for dust and dirt to build up against, the vacuum will just glide right over.
Considerations for flush sliding doors
When the exterior deck or pathway is at the same level as the floor of the interior of your home, its crucial doorways are well designed to prevent any external elements crossing the threshold. Doors need to provide protection against all weather and when it comes to flush sill joinery, the drainage solutions used should be well-engineered to effectively transport water away from your doorway. This solution is required to comply with the NZ building code and may require external slot drains for concrete decks, and also minimum separation distances between the deck and the aluminium joinery. This information should be submitted with the building consent.
If you're considering using flush sills in your home it's important to get it right from the start and use an expert in the field. The team at UNO Windows & Doors are your specialists when it comes to flush sills on sliding or stacking doors. All our windows and doors are made using the latest innovative technology and are specially designed to suit New Zealand environments and standards.
To achieve a flush sill, the drainage system is positioned below the floor level. Due to this, you must have the right information at the beginning of the building process to avoid having to make any costly adjustments or compromises. When it comes to installing the doors, early planning is key!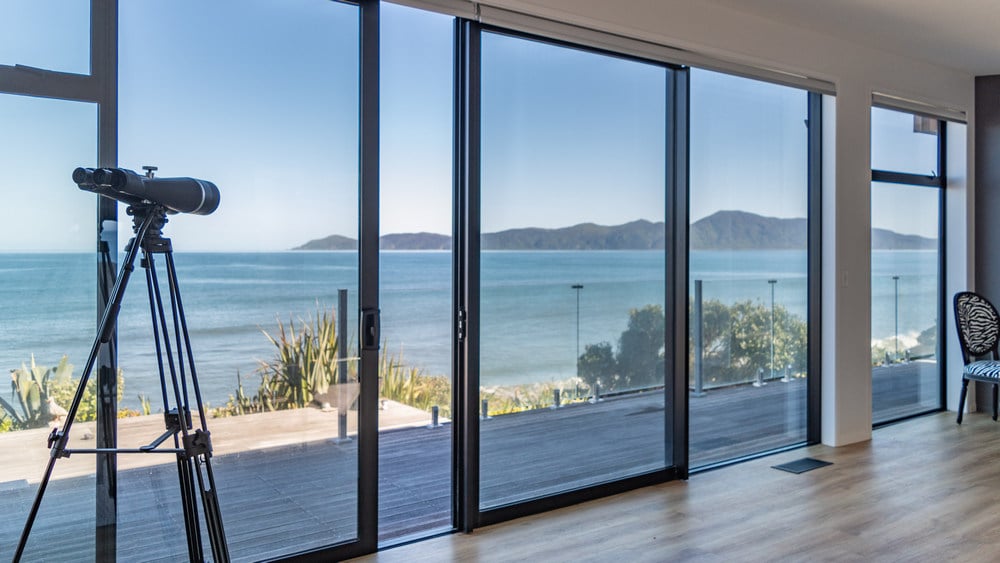 By reaching out during the design stage before plans are finalised and underway, you'll ensure your window and door installer, builder, and architect can collaborate efficiently. At UNO Windows & Doors, we'll work closely with you and all those involved in the project to make sure everything is well coordinated and works smoothly from concept to completion.
Download our doors brochure to check out our full range of door options or talk to a member of the team today to get a quote and discuss flush sill sliding doors that are right for your home.