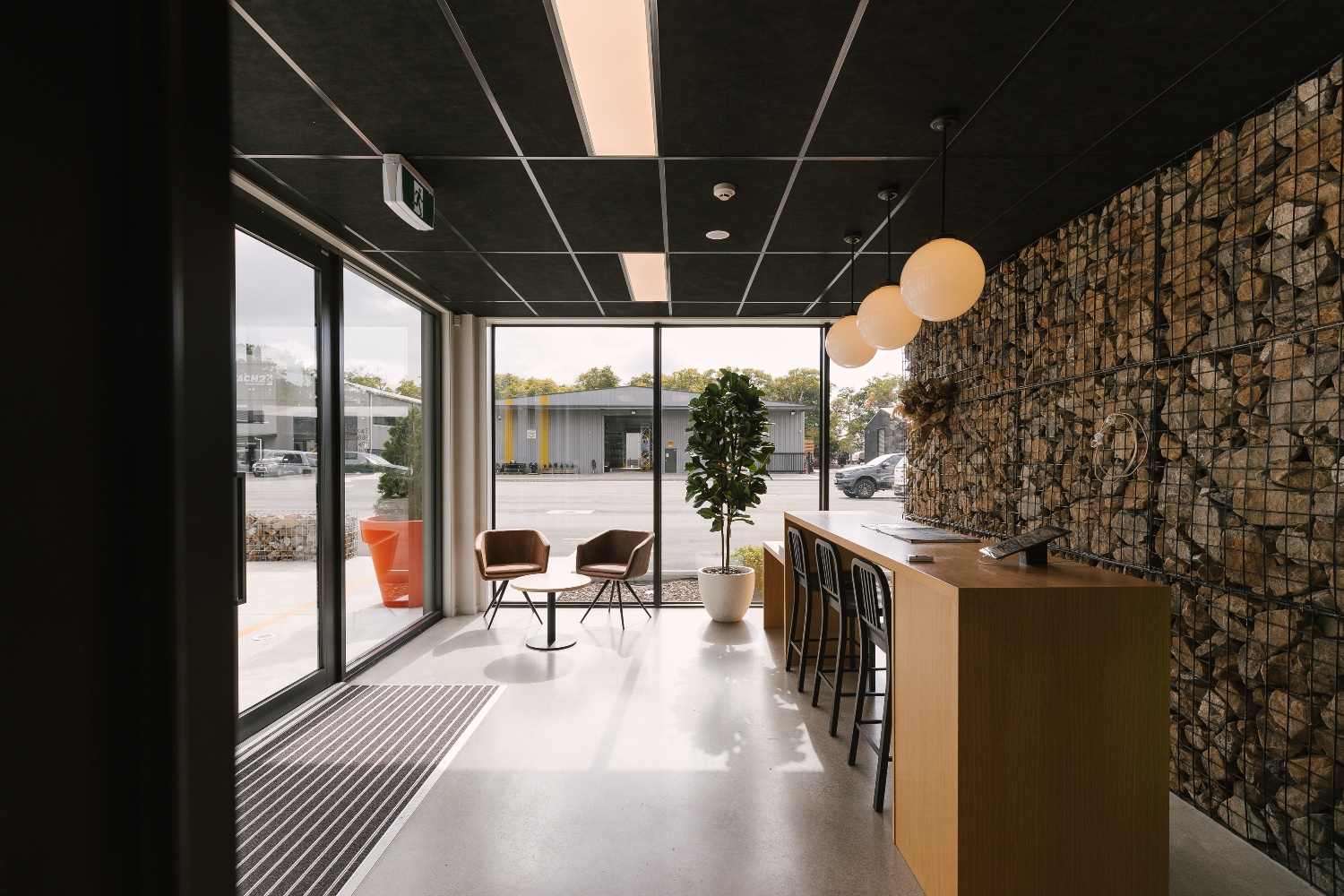 A multi-purpose, hard-working commercial space.
Project name
Equip2 Processing Solutions
Category
Commercial
Location
Masterton, Wairarapa
Equip2
Equip2 are rock processing suppliers who service and provide heavy machinery and equipment for use in the quarrying, contracting, mining, recycling, demolition, and agricultural industries.

In 2021, new facilities were built for this hard-working Wairarapa business to support its growing operations and reinforce fluidity throughout the departments.
Strength in function and aesthetics
With more space required, the Equip2 team set out to build a new head office facility. They required a multi-purpose space, with workshop areas for heavy machinery and zones in the office to offer varied working environments for the Equip2 team to work and collaborate in.

As a close-knit, cohesive company, the design of their new space needed to reflect their inclusivity and culture as a team and business. The design brief was orchestrated by Studio DB and brought to fruition by XL Structural, BB Construction, and the UNO team.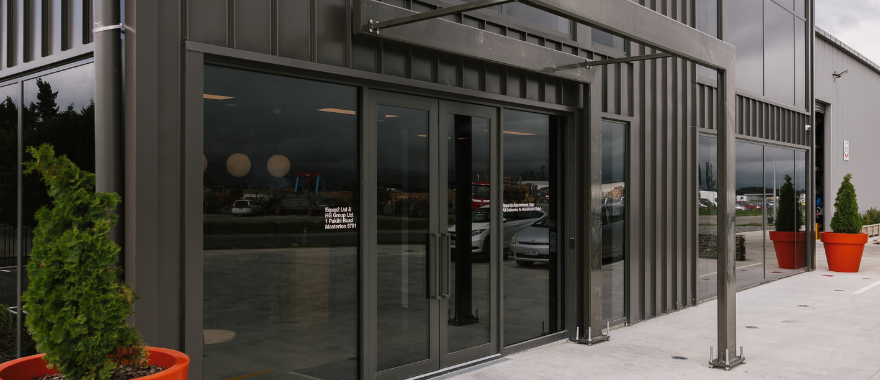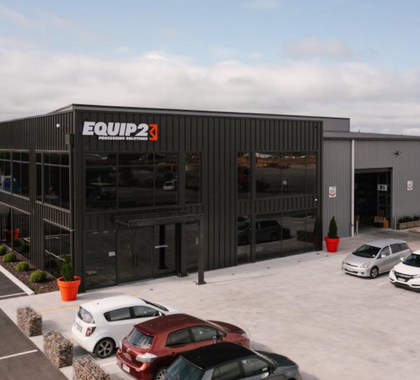 A cohesive team, in a cohesive enviroment
Commercial buildings require solid construction, and reliable and hardworking materials to stand the test of time. And that's exactly what this project achieves with the end result featuring a 1,040m² workshop/warehouse with a10-tonne gantry, as well as 500m² of high-end office space across two storeys.

To complement the XL Structural building and black façade, UNO manufactured Ironsand external windows and doors from our 40mm and 100mm centre glaze suites.

Grey tinted double-glazed glass was chosen to help reduce light glare, fading, and heat loss, as well as give some privacy to the office spaces.

Large windows were used in all the office areas letting in natural light and providing an open, revitalising feel to the reception, kitchen, and office zones.

Overall, a successful result, and the team are proud to have worked alongside the BB Construction team to bring this light commercial project to life.
Window & door units
UNO supplied 19 window and door units for this commercial project in a range of aluminium fixed windows and glass-hinged doors.

Duralloy powdercoat
Dulux Duralloy powdercoat colour used throughout this project was Ironsand - tying in with the exterior coloursteel and company branding.

Grey-tinted double glazing
Grey-tinted double glazing was used for durability and energy efficiency in this commercial setting. The tint allows for natural light to fill the office without the bother of sun glare or passersby looking in. Commercial suite
The commercial suite was used on this project. This is designed for larger architectural and commercial applications and is suitable in demanding environments.
Large, durable window and door units were chosen for this project to maximise on light and spaciousness.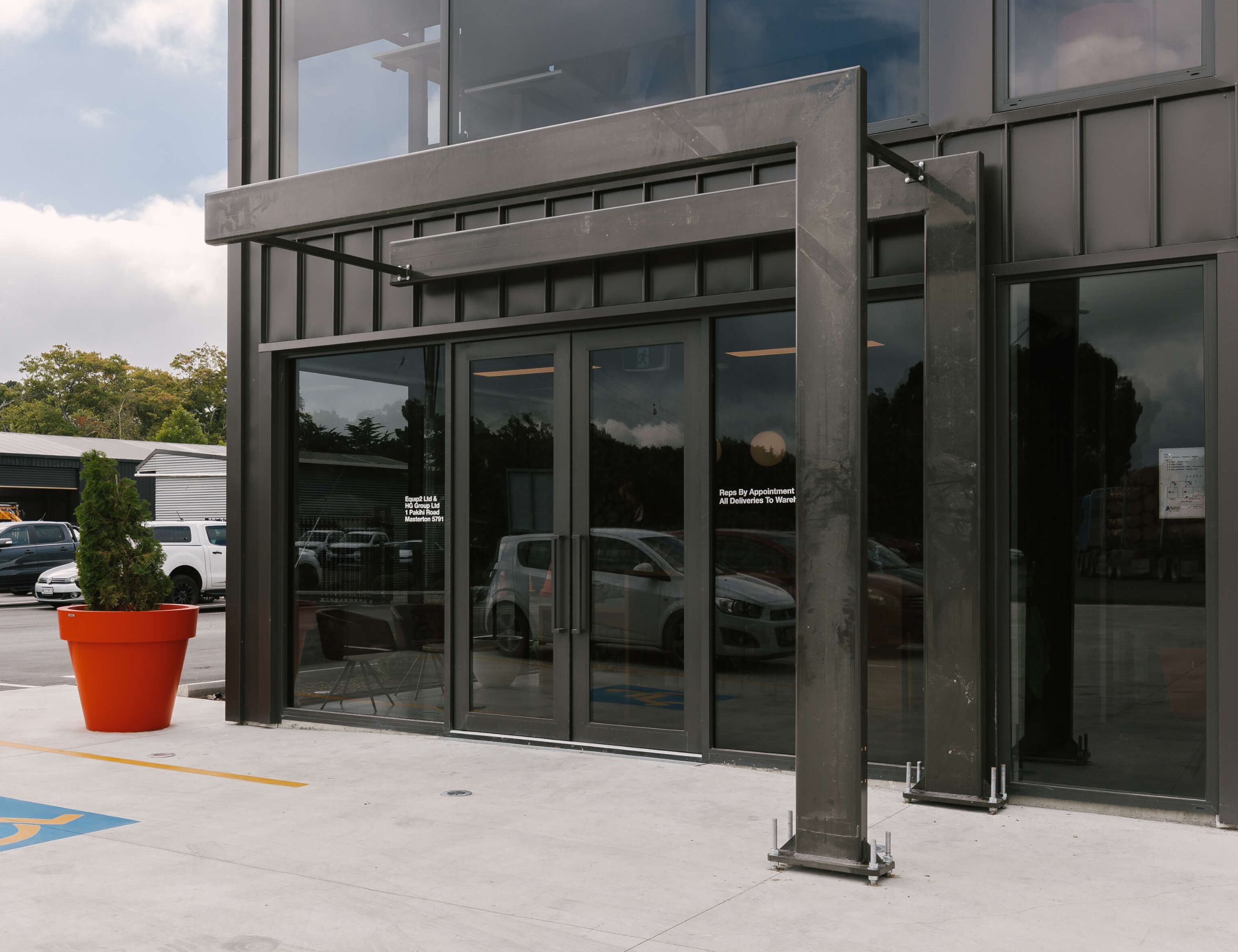 Hinged doors
Hinged doors were used on this project for easy access in and out of the building but also to provide a more appropriate entrance solution than an automated door for this setting.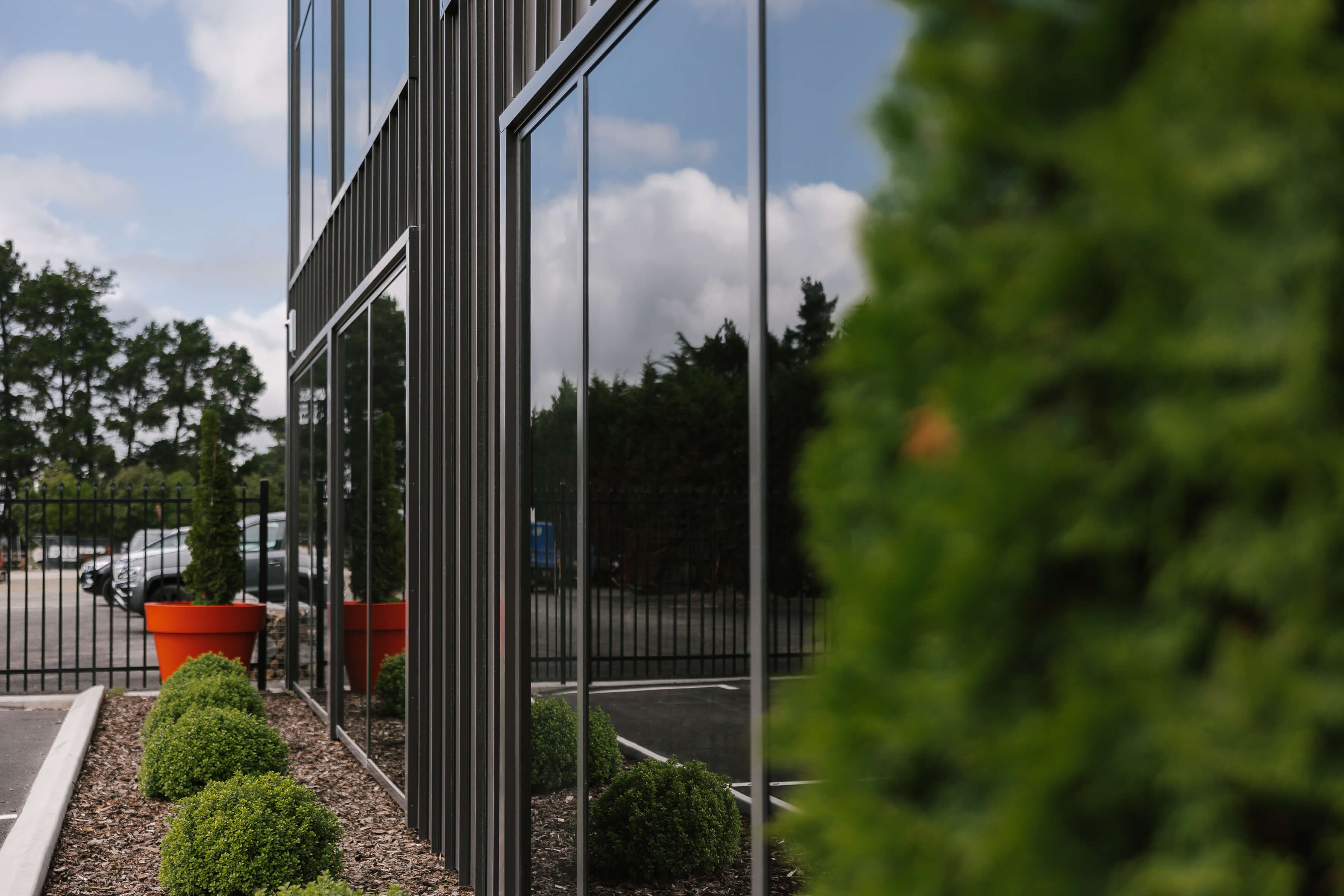 Fixed exterior windows
Large, grey-tinted, double glazed exterior windows were used, maximising the feeling of spaciousness within the office space and welcoming natural light and views in.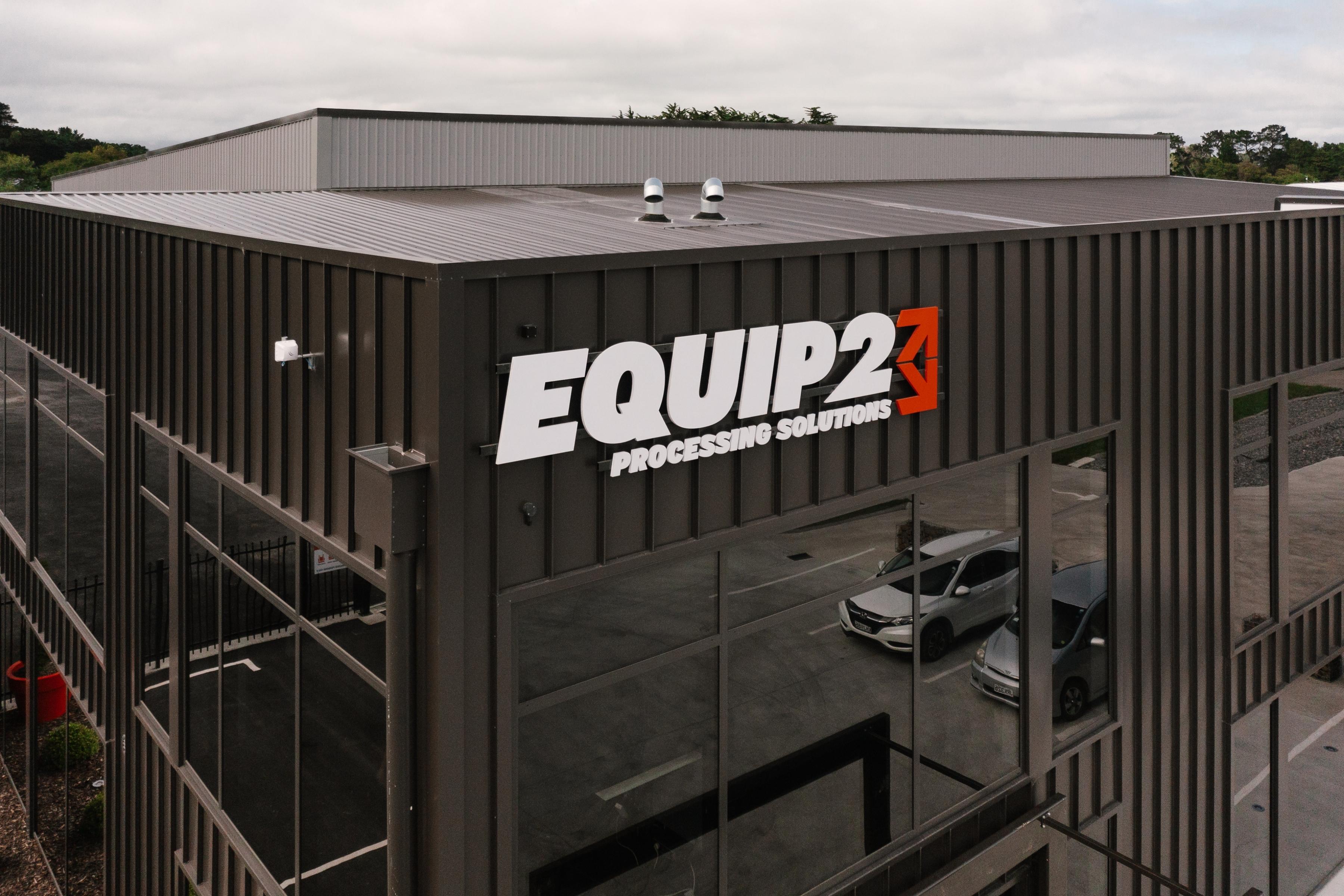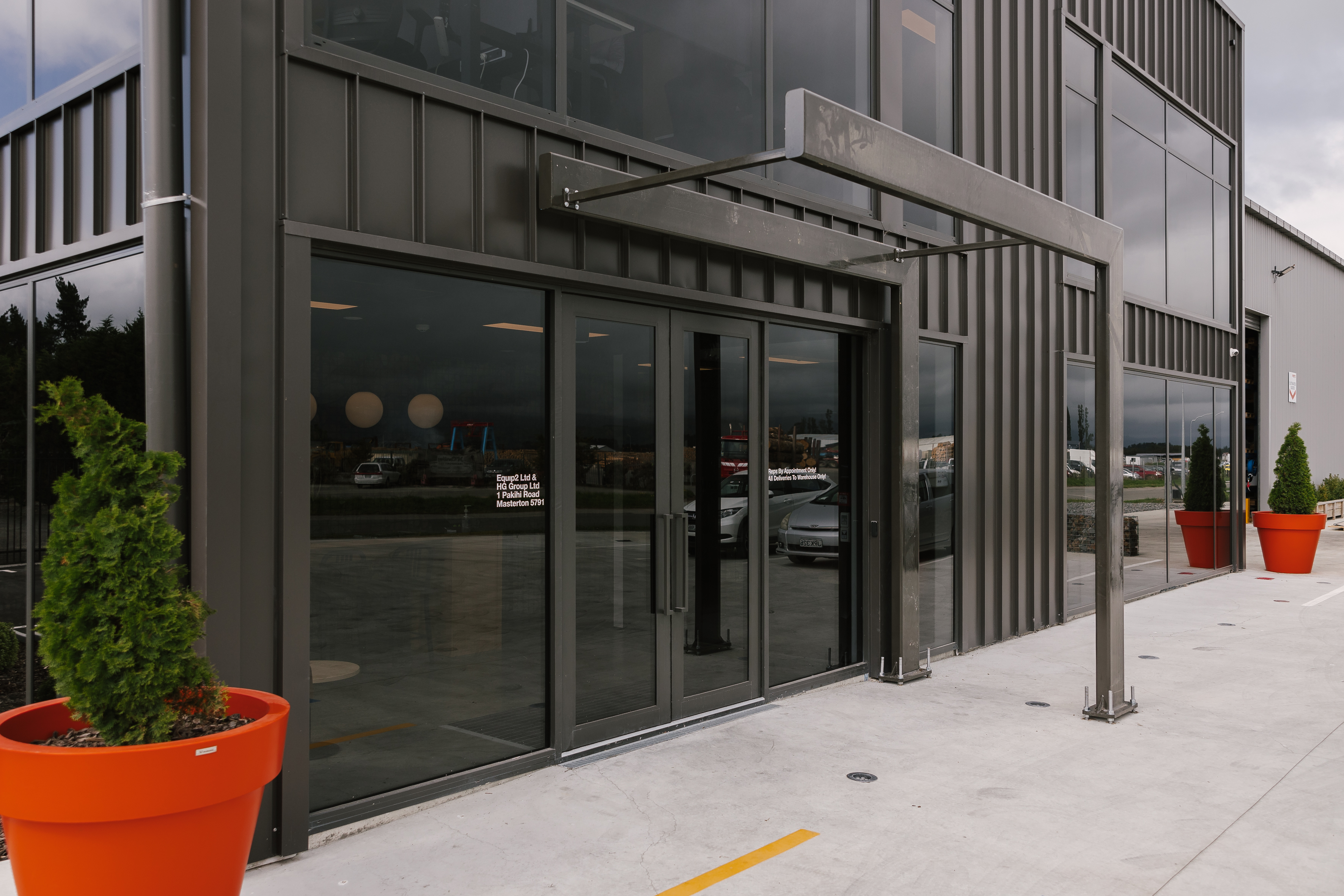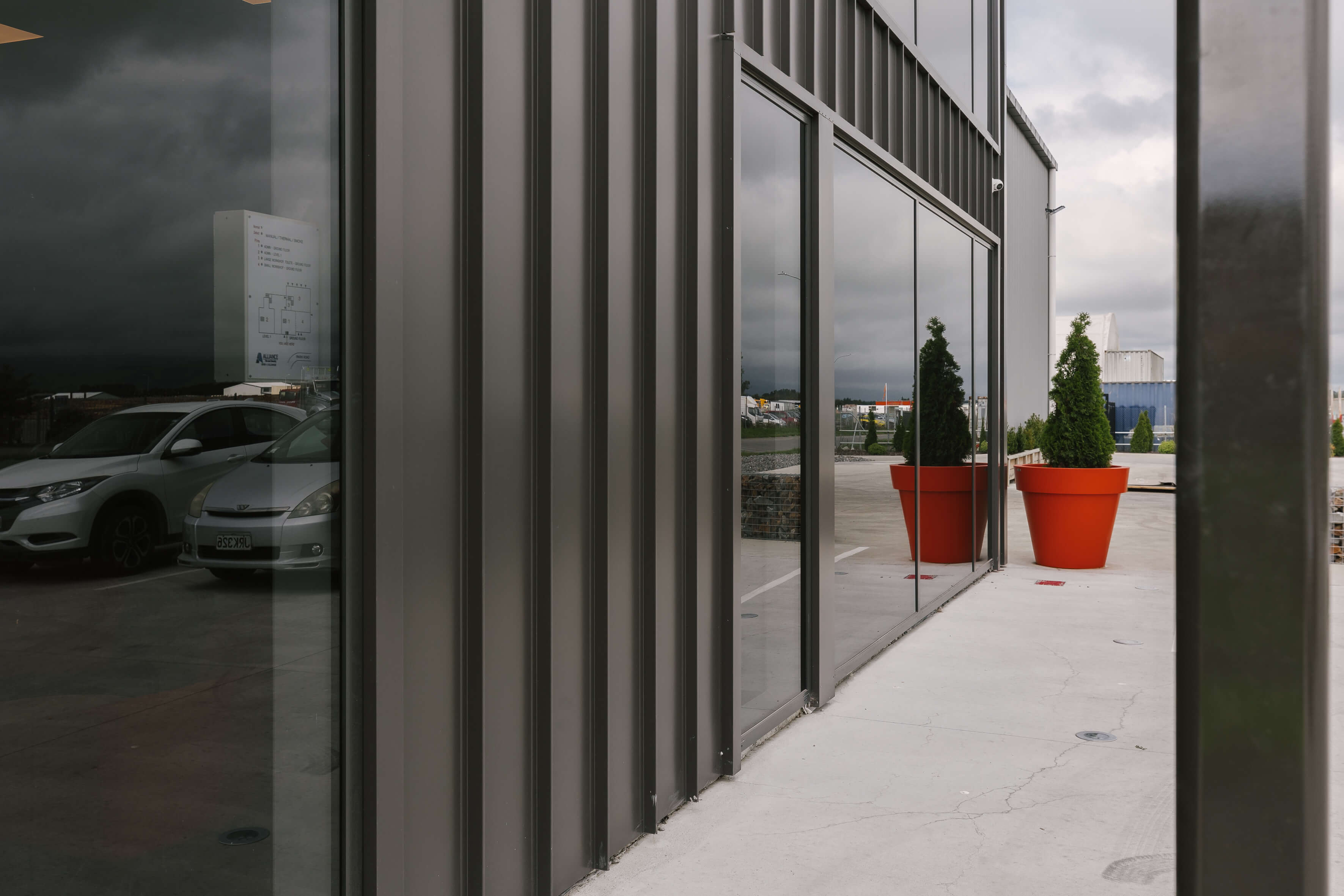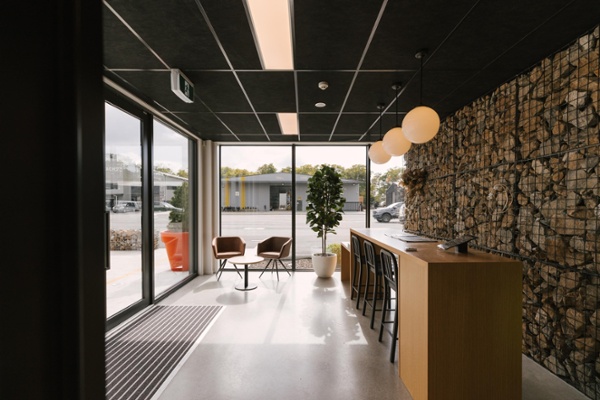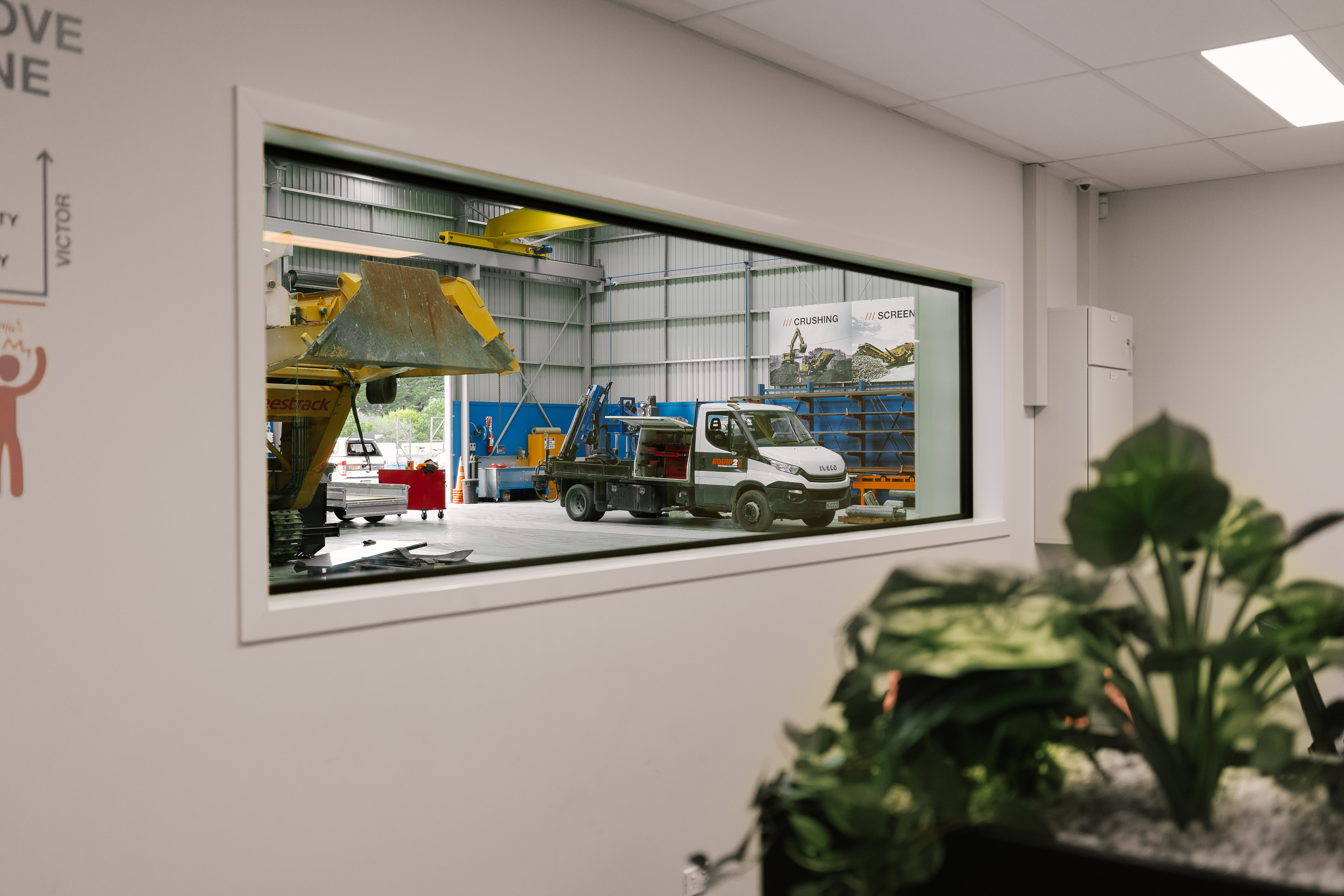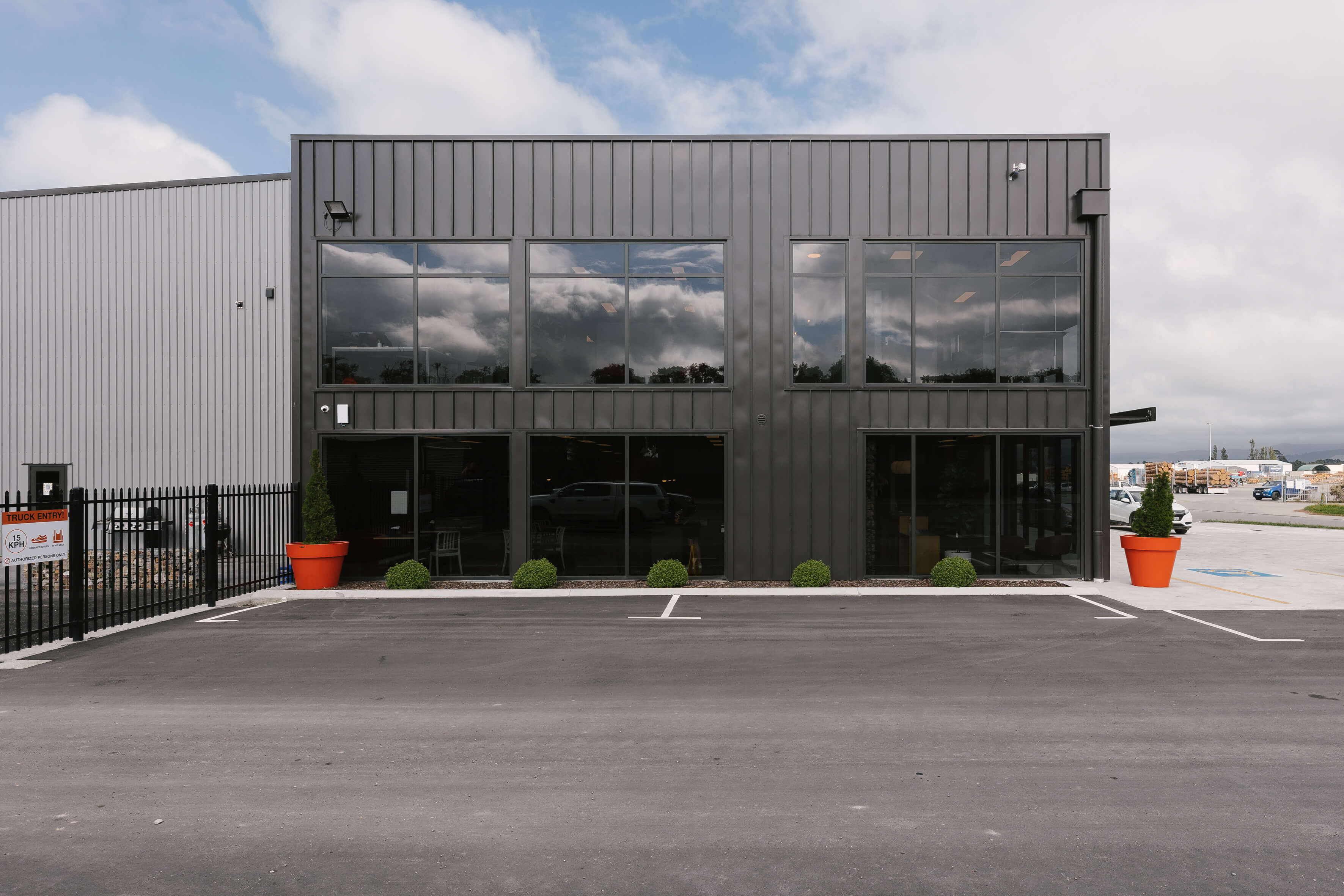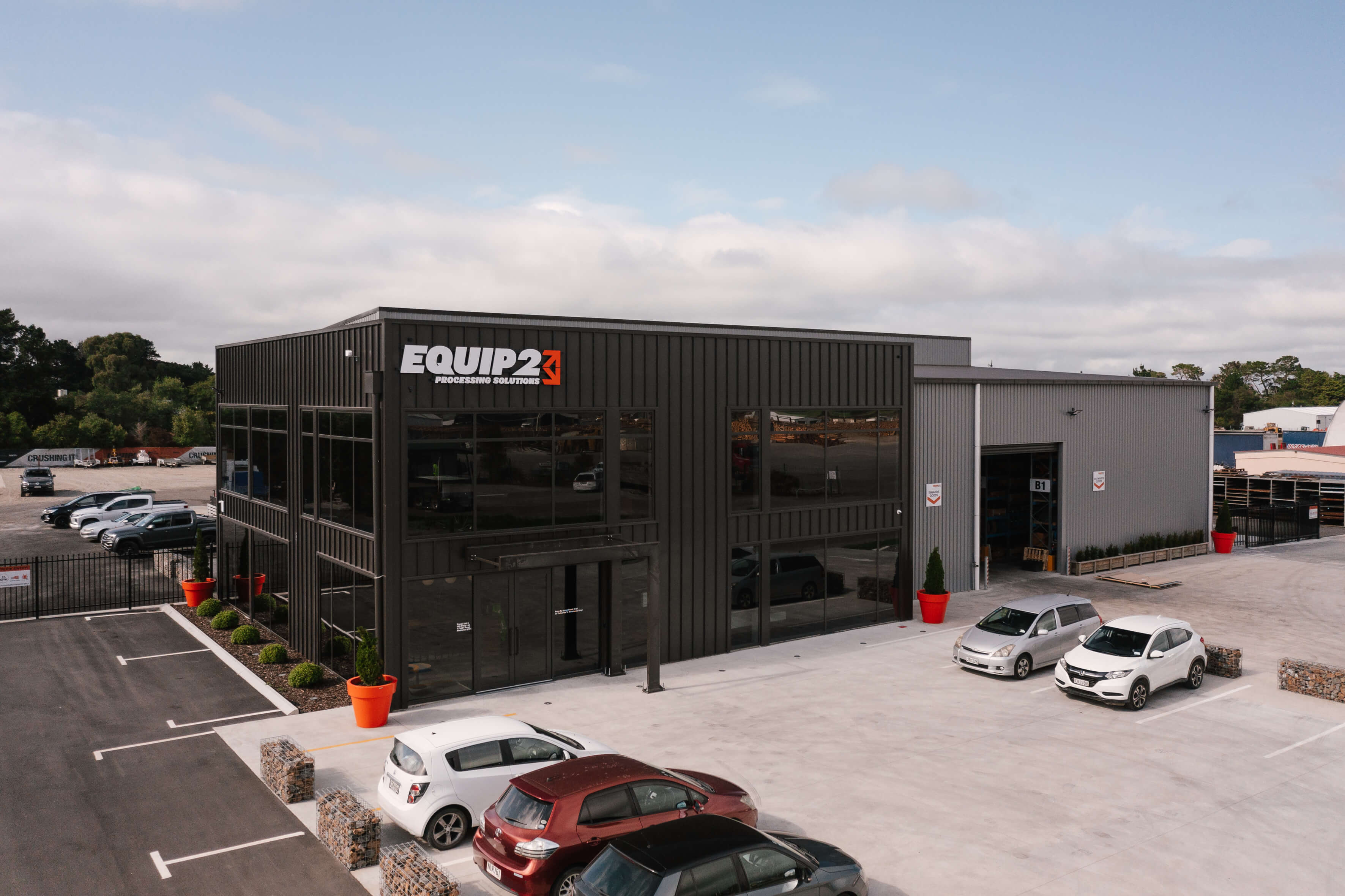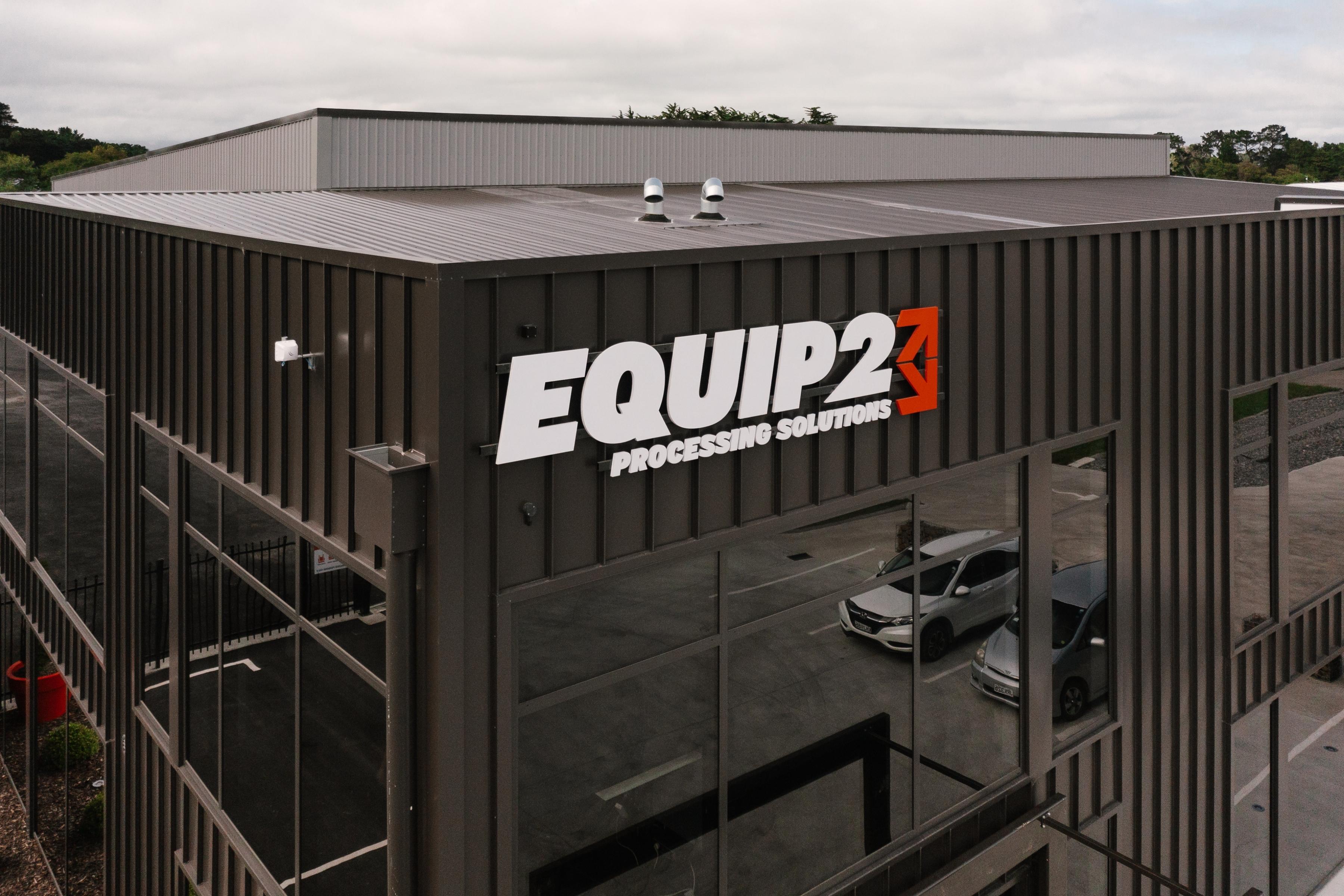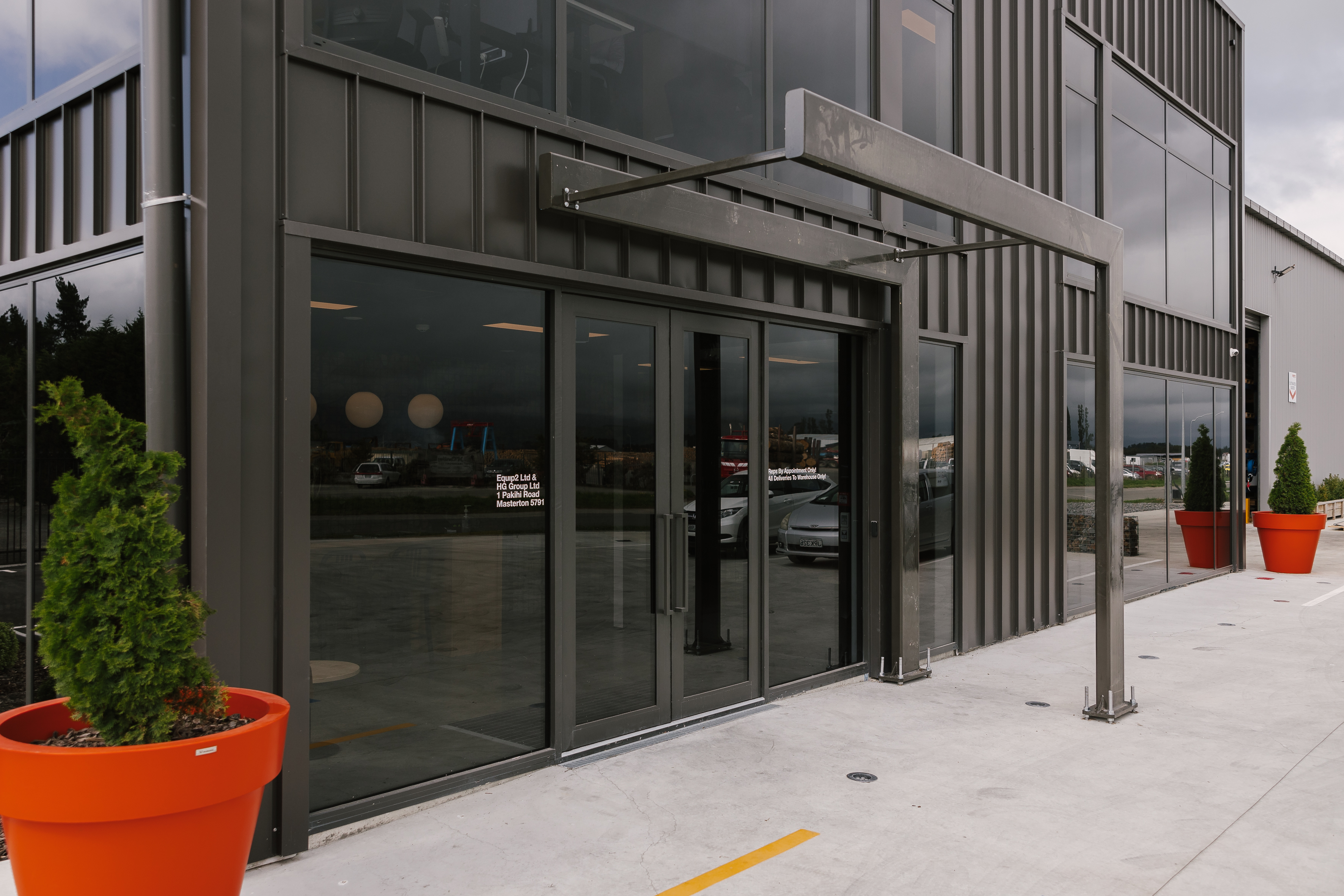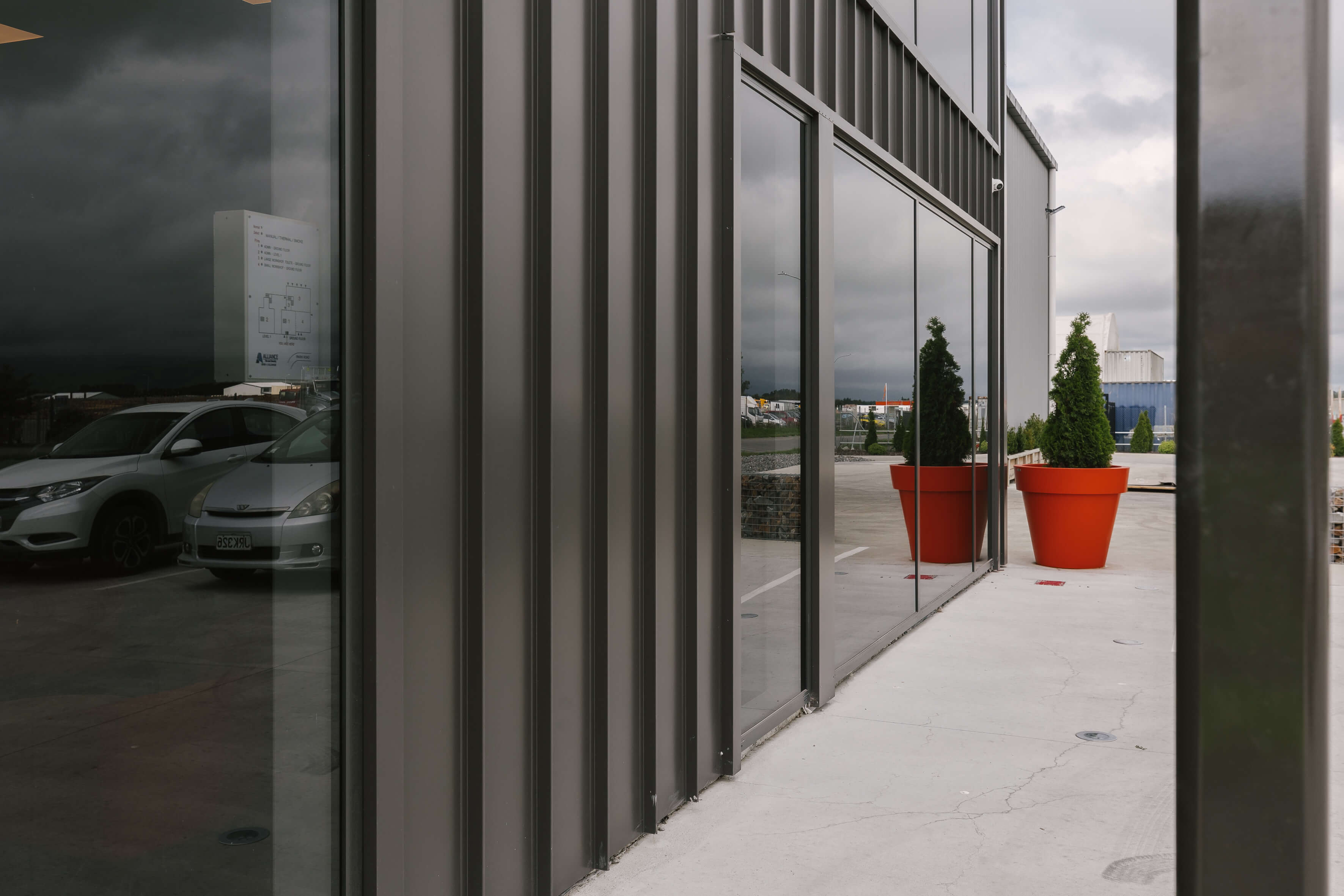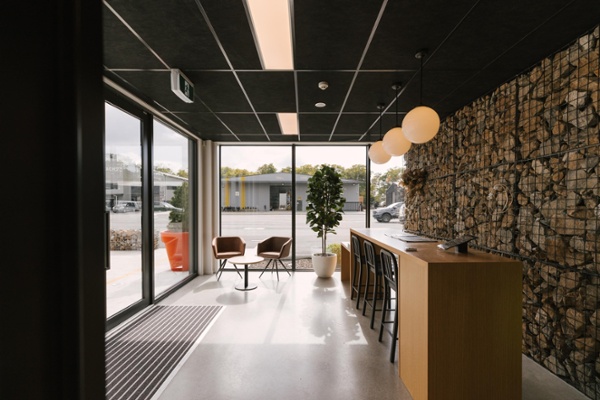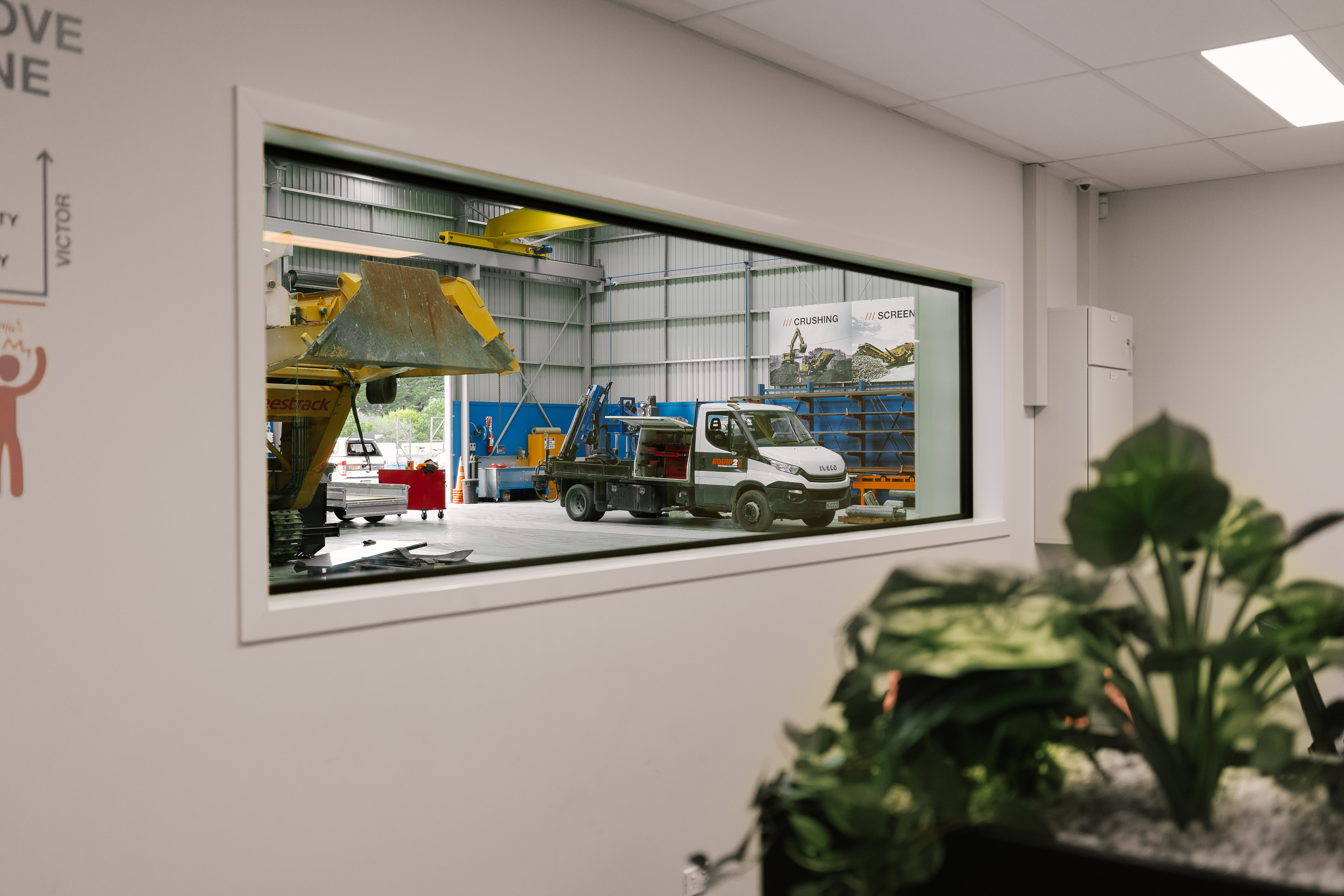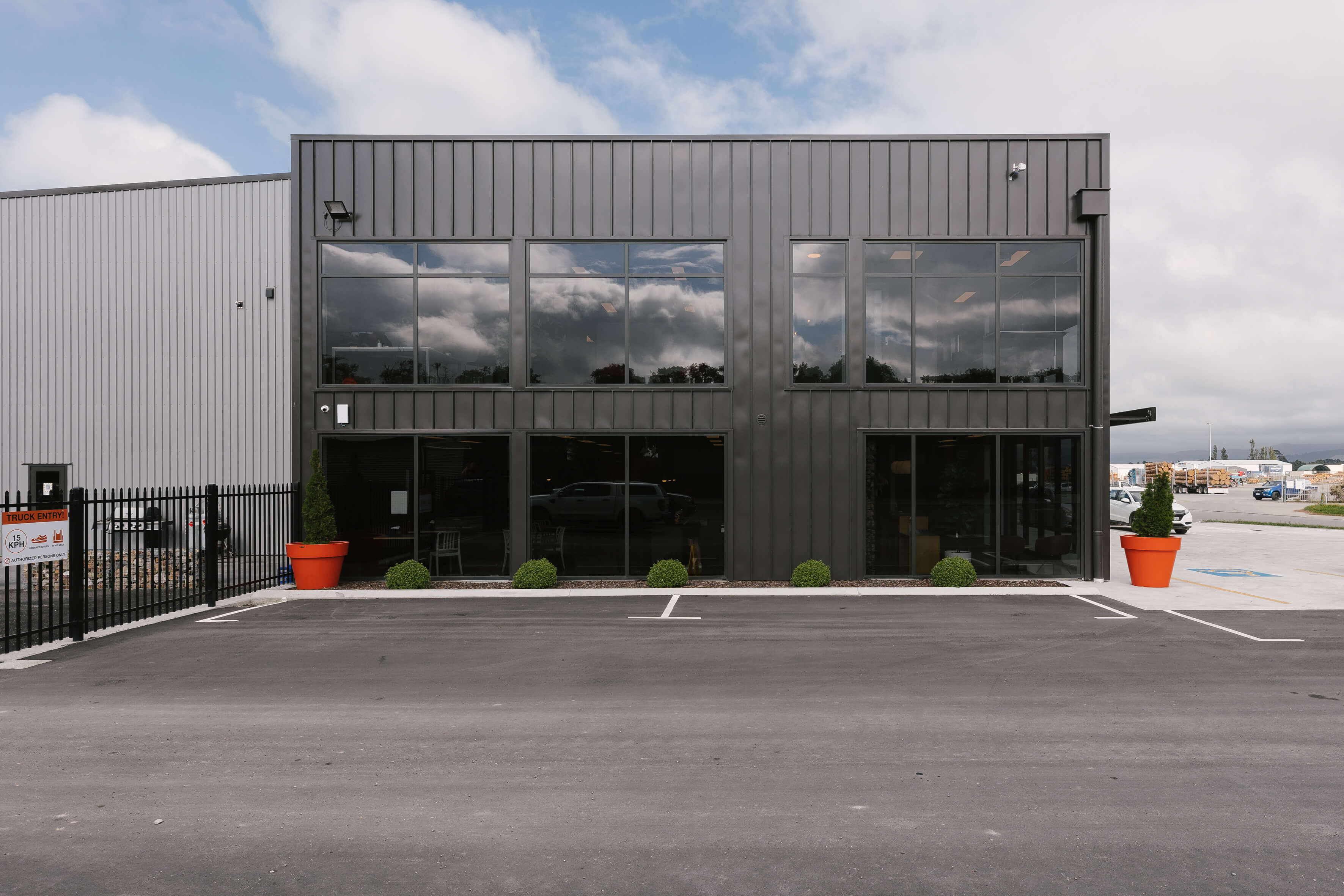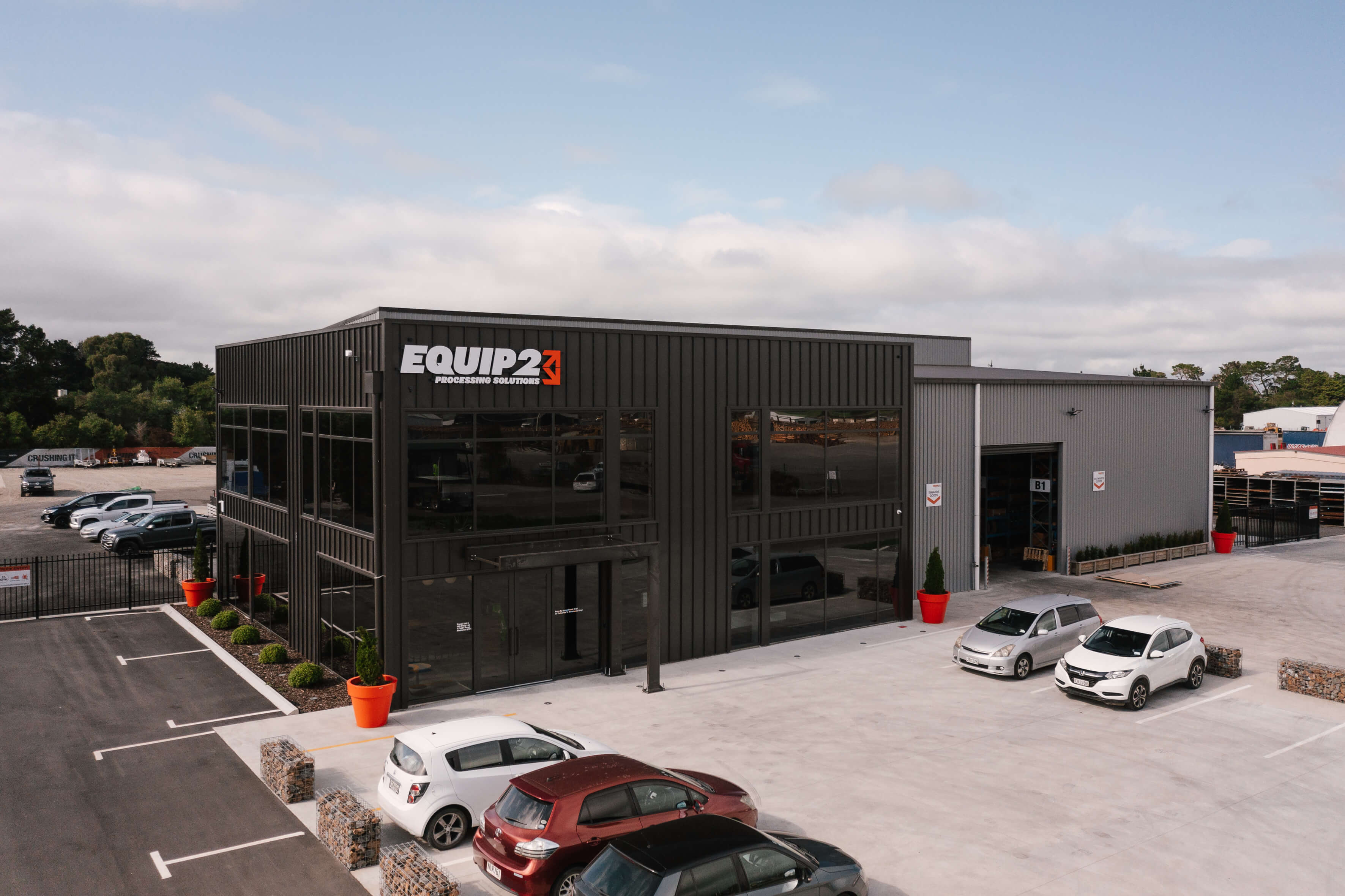 Building a new commercial property? Whether you're a builder or property developer talk to our aluminium joinery experts about your commercial project.
Contact us